For today's OFW feature, we interviewed Benjie, a Filipino Financial Advisor. He has been living and working in Dubai for almost 12 years now, together with his family. Previously, he has worked as a Provincial Tourism Officer and PESO Manager for a Local Government Unit in the Philippines, and later as an HR Professional in the UAE.
Aside from his job, Benjie is actively involved in community service and volunteer activities, holding free talks about personal finance and other financial literacy topics for OFWs across Dubai and other emirates. Through his Facebook page, The Filipino Expat Planner, he also shares valuable tips on saving money and financial management.
In the following article, Benjie narrates his personal experience, from being a 'spender' to becoming a 'saver.' Clearly, he 'walks the talk,' views his job as a calling, and has genuine compassion for people, especially our fellow kabayans. Let us all learn a thing or two — and be inspired by — Benjie's unique OFW story below!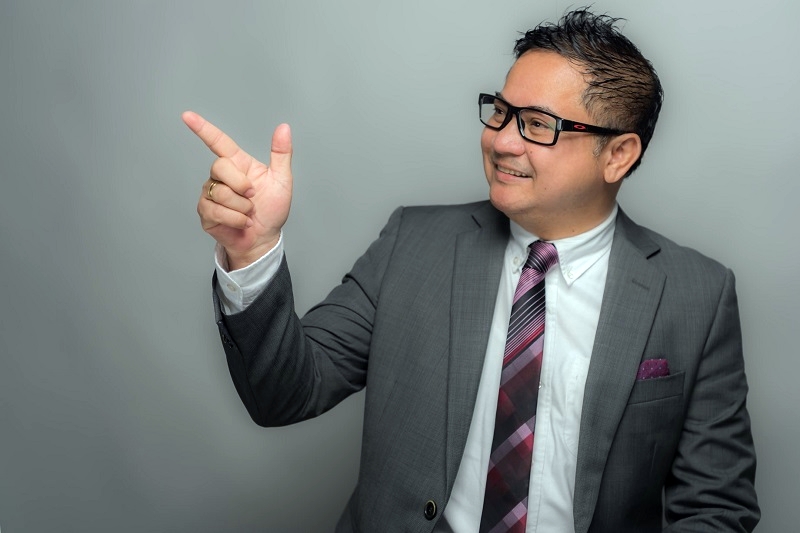 OFW Feature: Benjie, Financial Advisor in Dubai
Name: Benjie Silan Datinguinoo
Age: 51 years old
Current Profession: Financial Advisor
College Degree: Bachelor of Arts, Major in Political Science
Years in Dubai: Almost 12 years
1. Tell us about yourself.
Hello! My name is Benjie, a.k.a The Filipino Expat Planner, 51 yrs of age. I've been living and working in Dubai for almost 12 years now. I was an HR Professional for the Marine Sector for seven years, way back 2008 to 2015. Eventually, I became an Independent Financial Advisor at Nexus Insurance Brokers LLC.
In 2009, my family joined me here. My wife works in a British School as a Nurse, while my son who is currently a Grade 12 student at The Philippine School of Dubai. I was a Bachelor of Arts, major in Political Science graduate and LLB undergraduate at Arellano Law Foundation.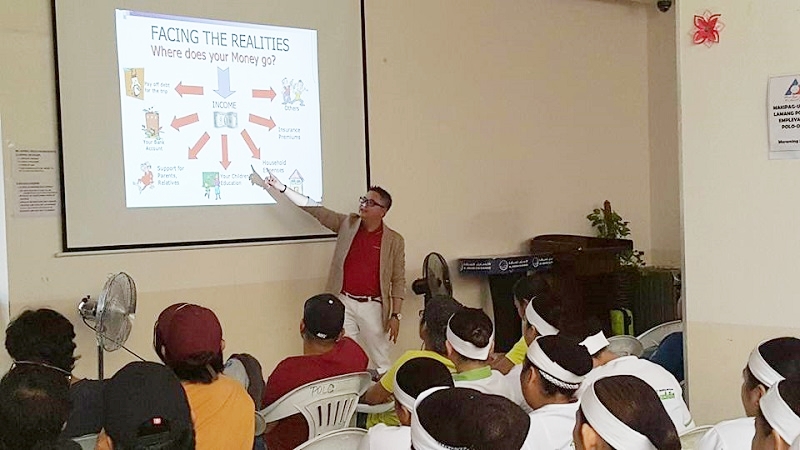 2. Why did you come to Dubai?
I came here simply because I wanted to uplift the quality of life for my family, for career growth, and to prove my worth as a professional.
3. What were your previous jobs?
Prior to becoming a Financial Advisor, I have served as a Provincial Tourism Officer and PESO Manager for a Local Government Unit in the Philippines, and then later as an HR Professional here in the UAE. Notably, I have also served as a community servant leader here in Dubai for almost four years. This started when I became a cancer patient warrior and advocate, where we assisted six OFW cancer patients via the Friends of Cancer Patients of Sharjah, UAE. I have also held outreach program for distressed OFWs at POLO-OWWA.
At present, I am engaged in conducting monthly Post Arrival Orientation Seminars for new OFWs (with regard to Personal Money Management Talks), as well as talks on Financial Literacy, Leadership, and Social Entrepreneurship at the Ateneo School of Government (ALSE Program).
Recently, I have also been involved in volunteer activities of the Philippine Business Council for Dubai and Northern Emirates, as part of the Membership Working Committee. Moreover, I have been engaged in Financial Advocacies, Talks, Forums, Financial Education, and the like for almost a thousand Filipinos — in an intensive move to spread out Personal Finance Talks on various occasions and for various organizations, household service workers (nannies), schools, churches, ministries, and corporate offices during my spare time across five Emirates (i.e. Dubai, Sharjah, Abu Dhabi , Fujairah, and Ajman).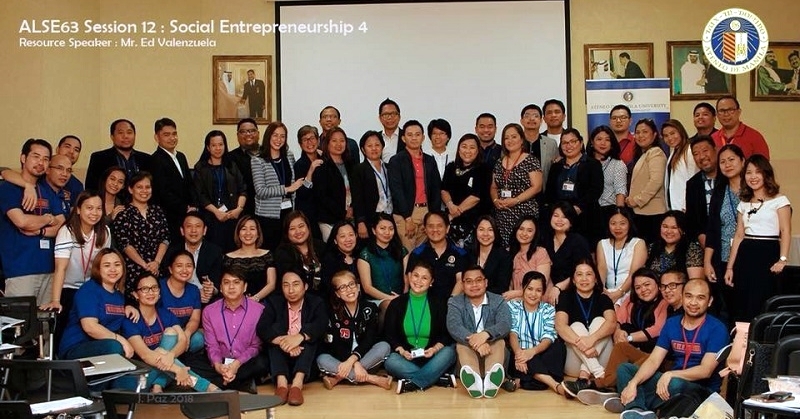 4. How do you find your current job? Are you happy/satisfied with it?
I believe that my job is my calling, passion, and purpose! Yes, I am happy as I have flexibility in term of time. I also believe in the cause that I share to people… I find it fulfilling as it adds value to them, especially OFWs, and it is aligned with my purpose and passion to help people. Definitely, I am satisfied because of the rewards; there is personal growth and development as I myself have changed from being a spender to being a saver. My hard-earned money is being well managed now.
5. Are you able to save in Dubai? Why/How?
Yes, I was able to save from the time I changed my career, with minor losses on some investments (more on real properties and paper assets). Why? Because I believe that my family and I should be ready for the future at all times. How? By walking the talk, of course!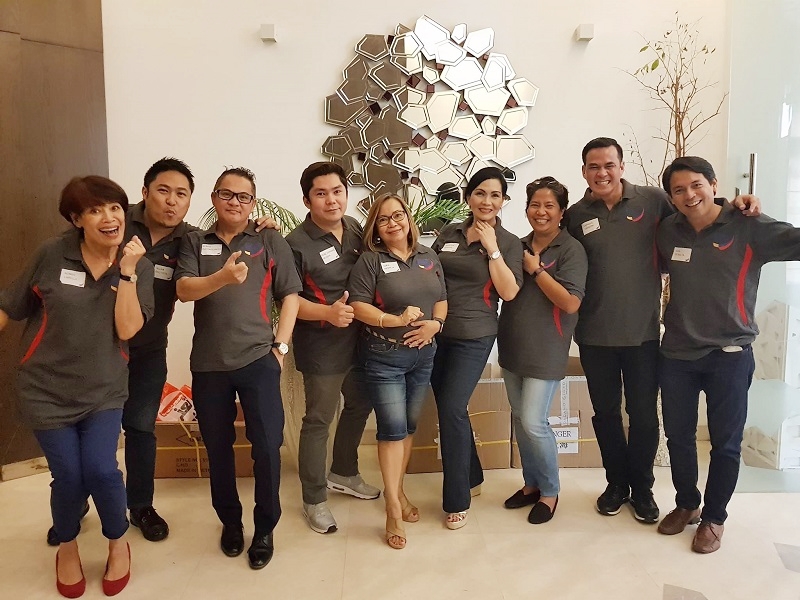 6. Is it difficult to live in Dubai? What are/were your struggles? What's life like outside work?
It is difficult if you don't have any plans when you leave the Philippines. Your big 'why?' should be clear and defined. Previously, had been struggling in my financial decisions when buying something that I don't need, especially branded stuff and not the valuable ones that we need. Outside work, I engage in community service.
7. What do you like about Dubai?
I like the place, security and the services here.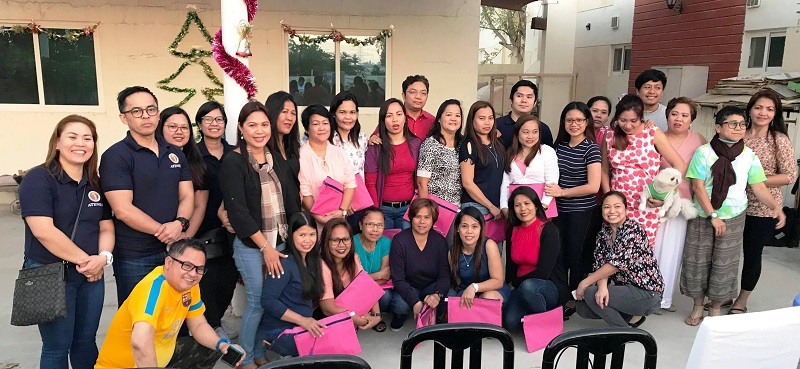 8. What do you NOT Like about Dubai?
The weather, specifically the hot season, which I haven't really gotten used to even after 11 years!
9. What are your plans in your career/family/future?
I plan on going back home in a couple of years, continuing to serve Filipinos in whatever way that I may be of help, and successfully carrying out these plans when I get back to the Philippines with my family.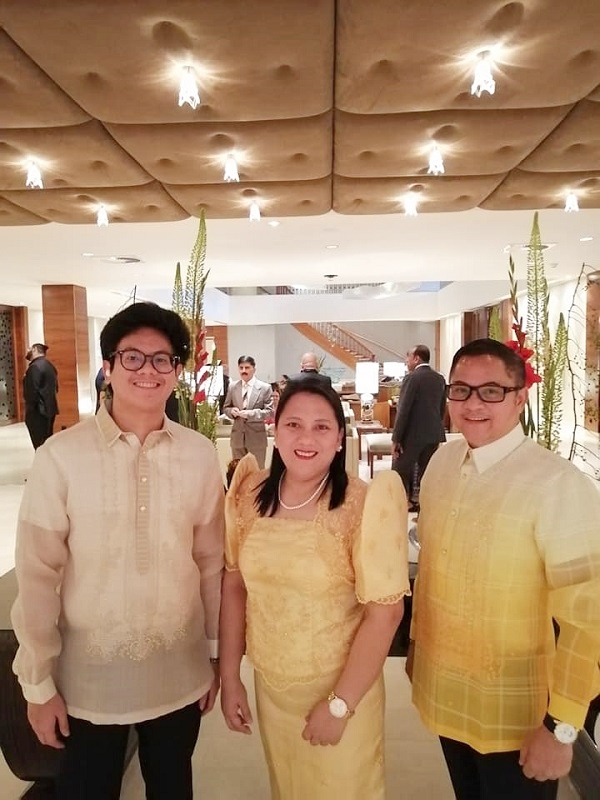 10. You have any tips for Kabayans when working/finding work/living in Dubai?
To my fellow kabayans… Stay put and be inspired in what you do. Your dreams will come true once you start small and dream big. Invest in your Financial Education to be aligned with your goals and objectives, as this is part of the reason why you got out of your comfort zone (i.e. the Philippines). As for personal finances, I recommend that you treat your savings as expense. The right formula is INCOME – SAVINGS – INVESTMENTS equals EXPENSE.
Is there anything else you would like to share to our readers?
Yes! Anyone may request for basic financial talks and comprehensive financial planning in their community, church, organization, institution, or offices for FREE! (No data mining, no selling!). And by the way, I would also like to invite everyone to a Pinoy Money Workshop on October 11, 2019 from 2-5 pm at Eskinita Restaurant in Deira, Dubai (Welcome Hotel) Muraqqabat. The topic to be discussed will be all about Investing Tips.
Connect with Benjie on Social Media
To know more about Benjie, you may get in touch with her through his social media pages:
Facebook: Benjie Silan Datinguinoo
Facebook page: The Filipino Expat Planner
—————-
*Photos provided by Benjie
Are you an expat in Dubai? Do you want to be featured in the website? Send us an email telling us you want to be featured at admin@dubaiOFW.com and we will send you the set of questions! Let's help other Pinoys who want to come to Dubai understand what life in the UAE is like through your story.