Looking for an unlimited yum cha / dim sum buffet in Dubai? Head over to The China Club in Radisson Blu Deira Creek for your fix of eat-all-you-can fried and steamed dumplings, dim sums, appetizers, etc.
Situated in the historic Deira Creek area of Dubai, Radisson Blu is near traditional markets (e.g. spice souk, textile souk) as well as shopping malls. It is also next to the Union Station Metro stop, from where you can go to The Dubai Mall, Burj Khalifa, and other city attractions.
Also Read: Sumibiya Restaurant Korean Buffet at Radisson Blu Deira Creek
Minato Japanese Restaurant Buffet at Radisson Blu Deira Creek
Nearest Metro Station: Union Metro Station (Red Line) — it will be about a 10 minutes walk to Radisson Blu Hotel Deira Creek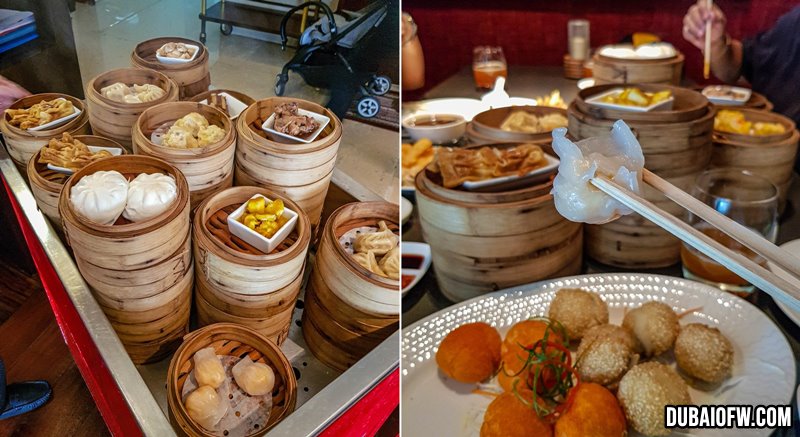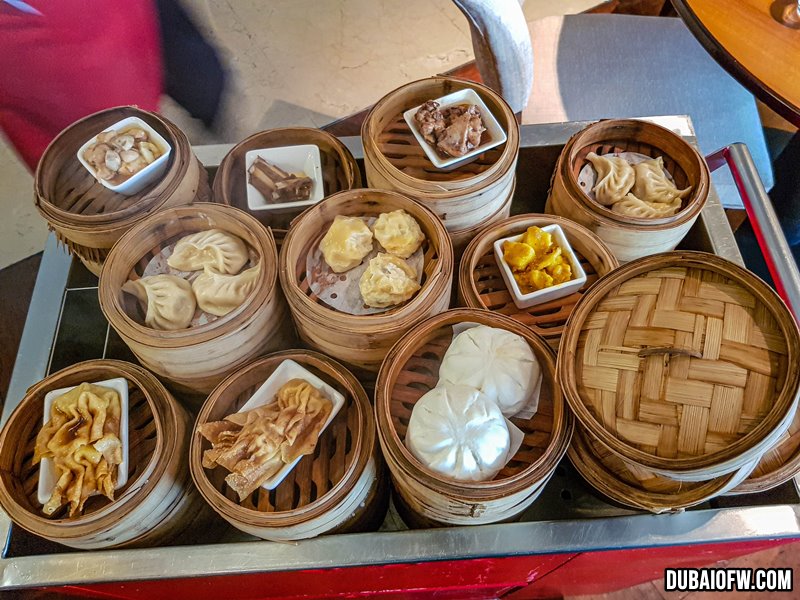 Unlimited Dim Sum Buffet – Yum Cha Set Menu – Taste Indo-Chinese Cuisine at China Club Restaurant in Deira
Chinese cuisine is known all over the world for its variety of dishes and delectable flavours. When you get a craving for Chinese food here in Dubai, simply head to the Radisson Blu Hotel in Deira Creek, and there you will find the China Club restaurant.
The China Club restaurant in Radisson Blu Deira Creek has been in operation since 2003, making it a top favourite among diners in Dubai. Featuring a cozy interior with comfortable indoor seating, the restaurant also has private dining areas available for its customers.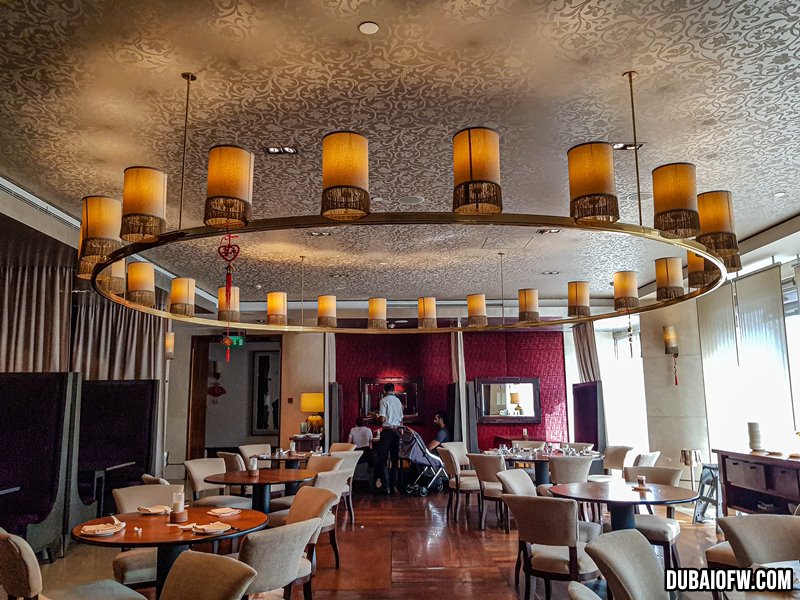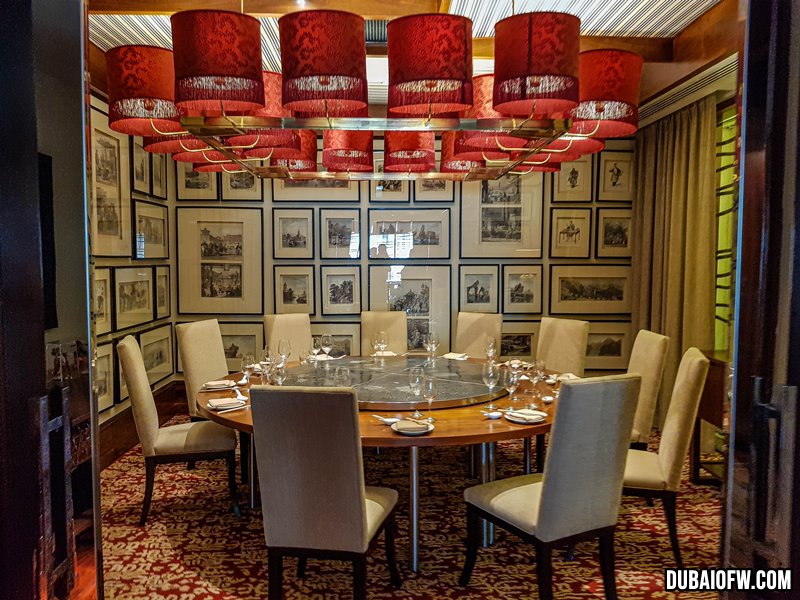 Aside from serving authentic Chinese dishes, the China Club restaurant has recently added an Indo-Chinese set to its menu. Notably, the set homage to the Hakka migrants who traveled to India in the 18th century — thus introducing Chinese cuisine to the area.
Indeed, the restaurant is a haven for Chinese food lovers, with appetisers like vegetable spring rolls, crispy cucumber salad, and golden-fried crumbed prawns. Soups include wonton and noodles, chicken and sweet corn, and the highly-recommended Szechuan hot and sour seafood soup.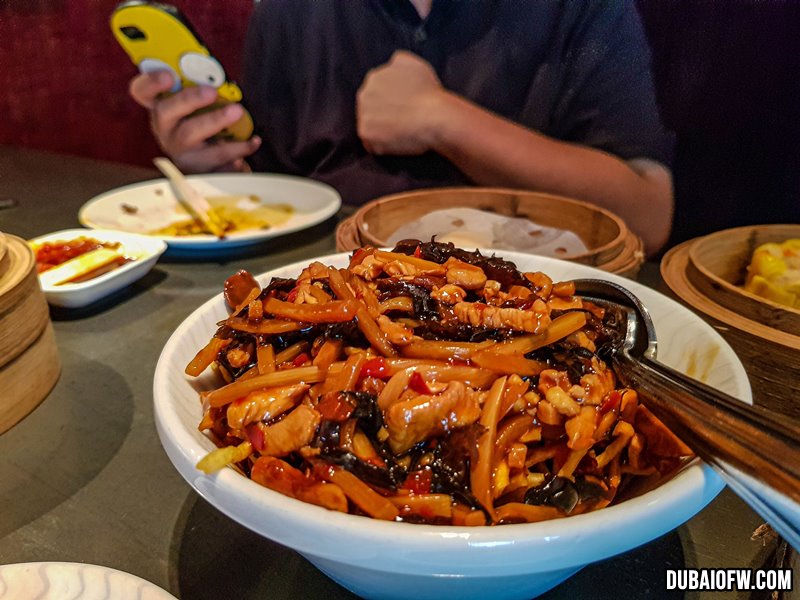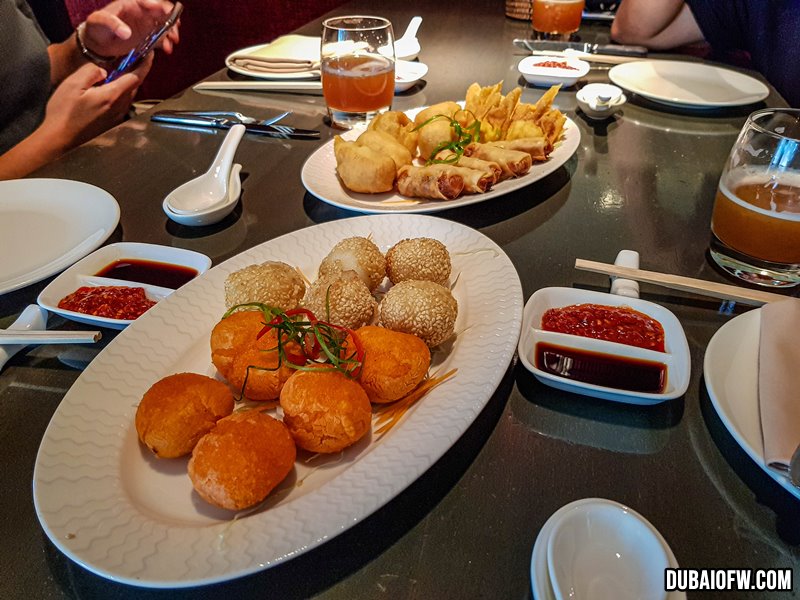 Of course, guests shouldn't miss the Dim Sum, such as Har gau shrimp dumplings, octopus in satay sauce, and the signature China Club siew mai. The restaurant's stir-fried chicken noodles, seafood rice, and yang chow fried rice are also must-try!
Main dishes at China Club include Chinese-style stir-fried prawns and black pepper beef, along with vegetarian options like Mapo tofu and Shiitake mushrooms with baby pak choi. Be sure to wash it all down with a soft drink beverage, chilled juice, or brewed iced tea!
For dessert, you can't go wrong with China Club's caramelised banana fritters, some mango pudding, and fried ice cream! Yum!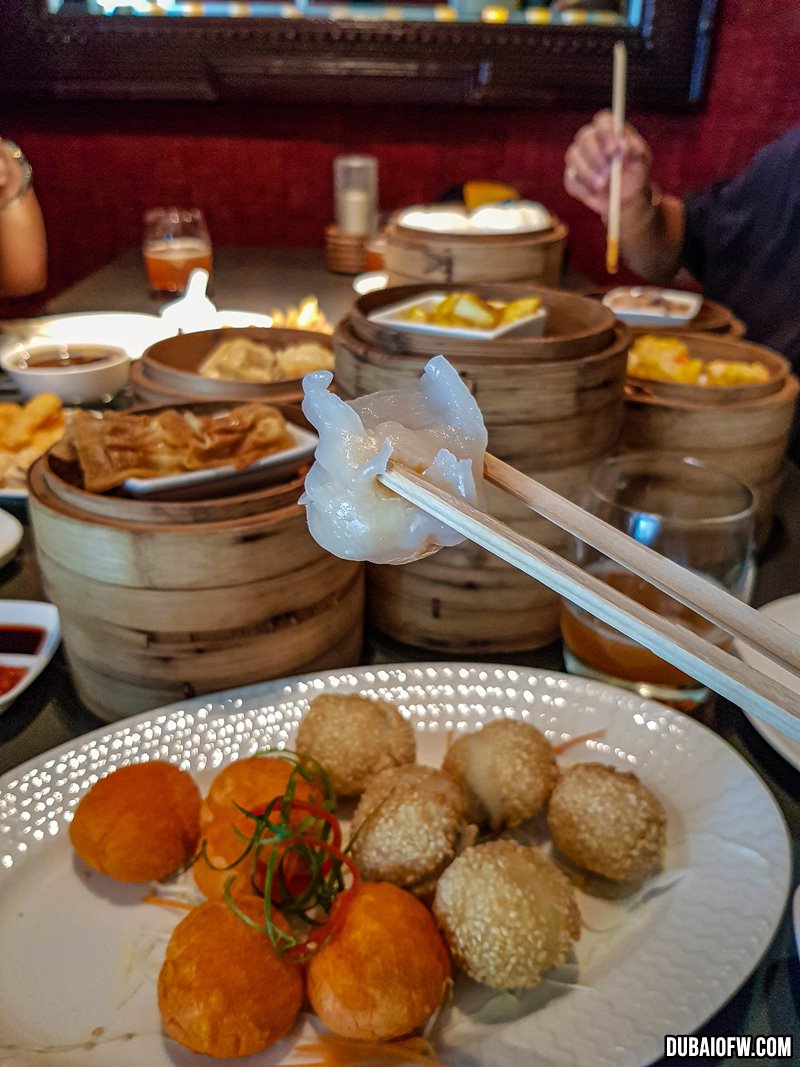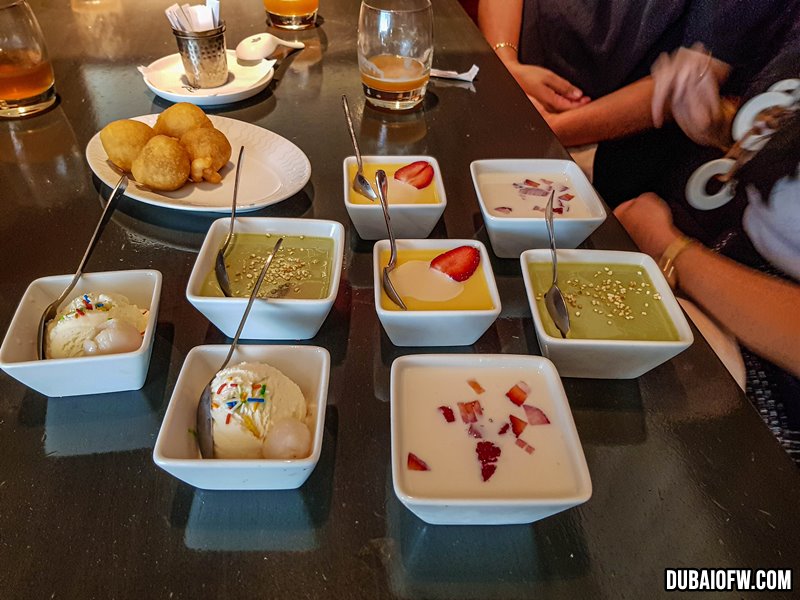 Opening Hours and Prices
The China Club restaurant is open daily, from 12:30 pm to 3:00 pm, and from 7:30 pm to 11:00 pm. A lunch or dinner for two would cost around AED 300, on the average. In particular, the Yum Cha buffet costs AED 159 per person, while the Indo-Chinese Hakka buffet costs AED 169 per person.
Yum Cha Set menu
Fried Dim Sum – Squid Rings, Seafood Wanton, Chicken in Puff Pastry, Pumpkin Cakes, Red Bean Paste Sesame balls, Deep Fried Banana
Steamed Dim Sum – Vegetable Dumplings, Chicken Wings or lamb Ribs in Black Bean Sauce, Seafood Dumplings, Har Gau Crystal Shrimp Dumplings, Superior Siew mai with Crab Roe, Octopus in Satay Sauce, Honey Chicken Char Siew Bao, Chicken Dumplings, Beef Dumplings in Oyster Sauce, Steamed Chicken with Mushrooms and Ginger
Includes soft dfrinks, local water, and flavoured iced tea
Promo for OFWs at The China Club – Buy One Get One
Filipinos in Dubai, rejoice as Radisson Blu Deira Creek is offering a treat for OFWs where you can get a discount – a Buy One Get One deal wherein if you purchase a Yam Cha Buffet, you will get the other one free. So that's two for the price of one.
To avail this offer, you need to contact the restaurant reservation team and then provide your details. You only need to present your ID upon claiming the offer. This is limited to Pinoys in the UAE. Call the restaurant reservations at 04 205 7033.
Promo Offer is Valid from Sundays to Wednesdays only. Terms and conditions apply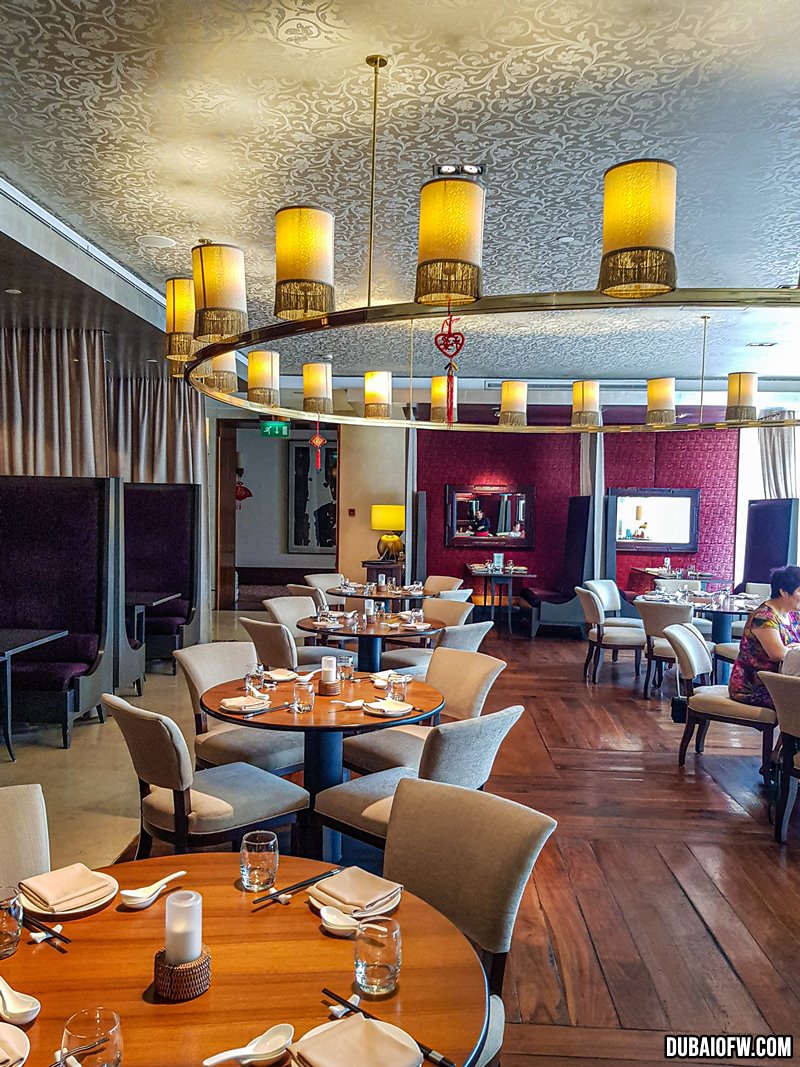 Video: The China Club Restaurant in Radisson Blu Deira Creek
In case you haven't tried it yet, here is a quick video featuring the Yum Cha Set Menu buffet:
Just as Dubai is a city of many cultures, it is also a place of many flavours — like the sumptuous dishes served by China Club restaurant in Radisson Blu Deira Creek. While you're in the area, don't forget to explore the beautiful Dubai Creek and take some Instagram-worthy pictures!
Contact Information – The China Club Restaurant
Address: Ground Level, Radisson Blu Hotel, Baniyas Road, Deira, Dubai, UAE
Telephone: +971 4 205 7033
Google map: