Note: This Friday Superbrunch Returns at Radisson Blu Deira Creek with new precautionary measures as the hotel is strictly adhering to standards and the 'new norms' of restaurant service. Food will be served at your table but you will still enjoy a variety of cuisines that this brunch is known for.
Looking for a place to indulge in a hearty Friday brunch? Head to Radisson Blu Hotel at Deira Creek for the ultimate gastronomic experience! We were able to sample their Friday Brunch Buffet which is now themed as a "SUPERBRUNCH". We were pleasantly surprised by the many available food options! Be advised that Radisson Blu Deira Creek is offering a Buy One Get One offer on their Friday Brunch for all OFWs.  This means Filipinos can avail their famous Friday Brunch for 2 persons for the price of 1!
ALSO READ: Exploring the Dubai Spice Souk in Deira
We have been to Radisson Blu Deira Creek Hotel in the past when we dined in their restaurants. Check out our experiences in Minato Japanese Restaurant, Korean BBQ Night at Sumibiya Restaurant, and Unlimited Yum Cha Dim Sum at The China Club.
Check out the video below to get a glimpse of what you can expect during the Brunchtopia Friday Brunch at Radisson Blu Hotel Deira Creek!
Our experiences dining in this hotel have always exceeded our expectations. That's why when we had the opportunity to dine during a Friday Brunch, we immediately made a reservation. We were truly not disappointed.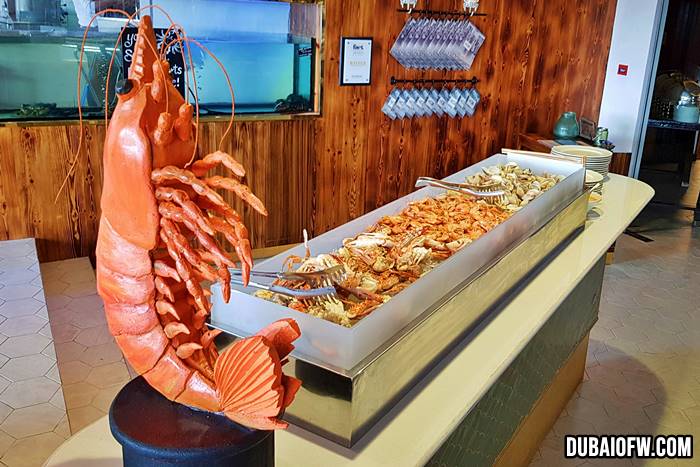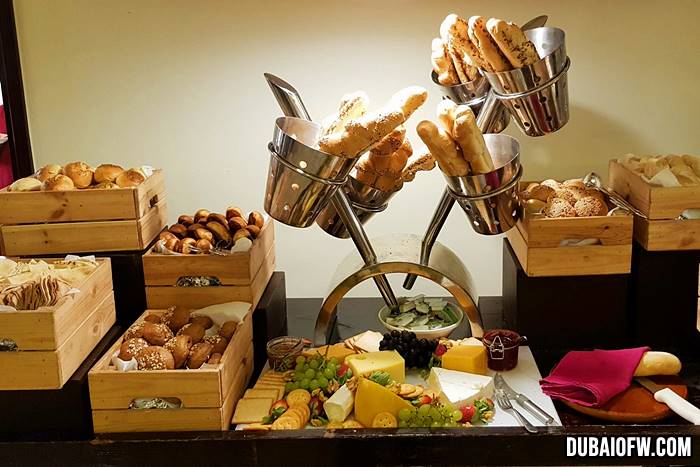 '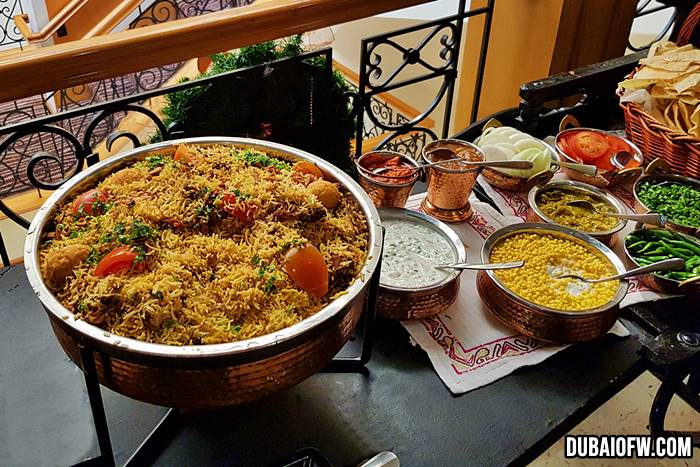 Filipino Discount Amazing Friday Brunch Deal at Radisson Blu Dubai Deira Creek
Radisson Blu Deira Creek Hotel is an upscale hotel overlooking the beautiful Dubai Creek, located near the popular Spice Souk and just 12 kilometres from the iconic Burj Khalifa. This is the first five-star hotel in Dubai. It has a fully-equipped health club and other amenities, including 16 restaurants serving international cuisines, a dinner cruise, two bars, and a nightclub.
Given that they are quite an establishment and part of history of the hospitality industry of Dubai, Radisson Blu Deira Creek has also perfected their Friday brunch offering throughout the years.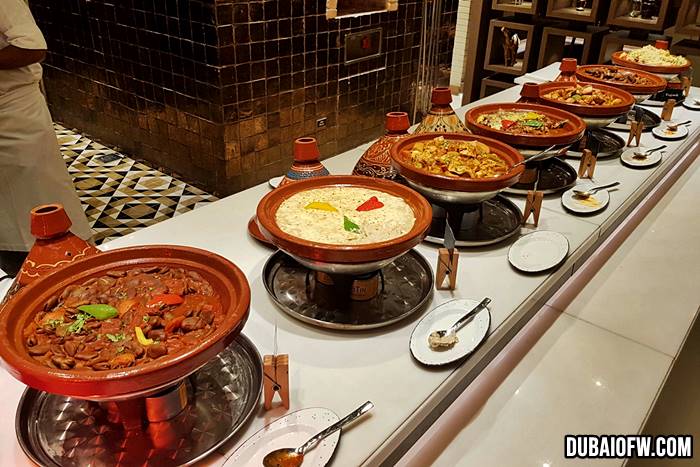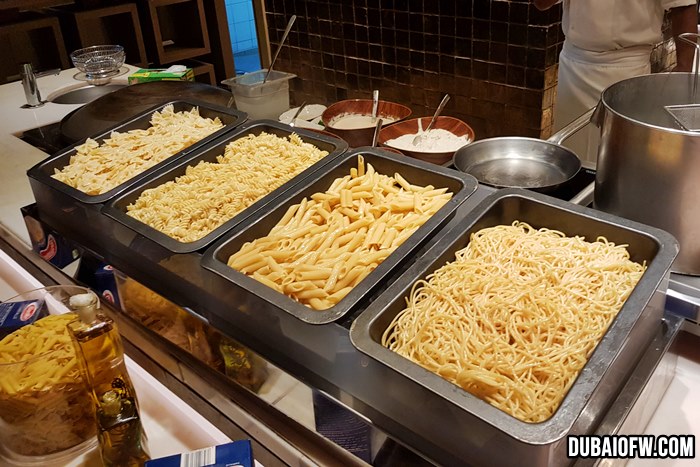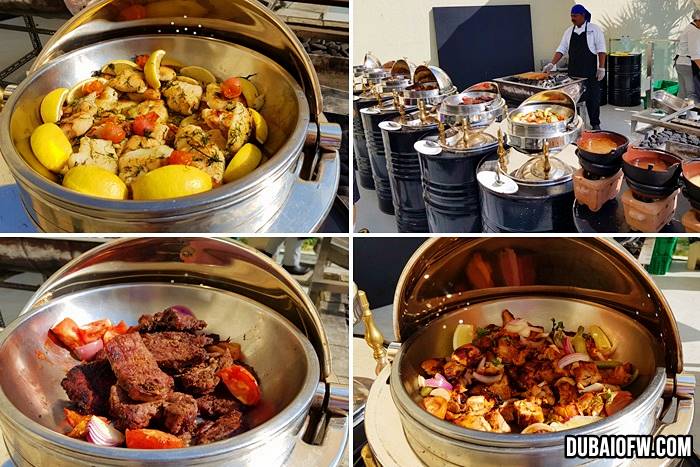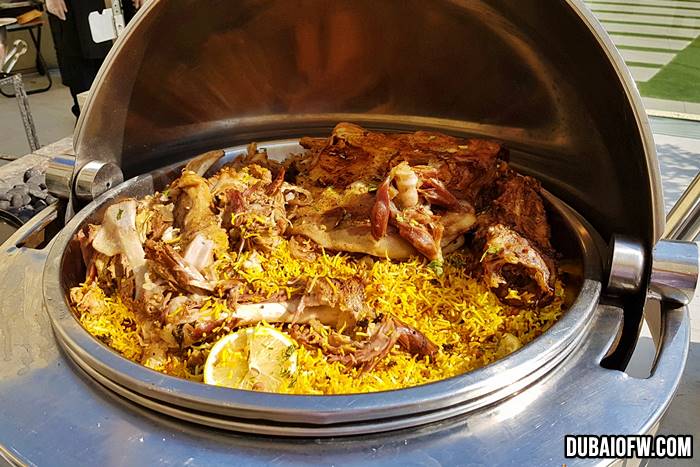 The "Brunchtopia" in this hotel features a variety of more than 10 cuisines including Arabic, Middle Eastern, Asian, Italian, Chinese, Japanese, and other cuisines! It's quite overwhelming to take in and for a brunch in Dubai, the more options the better.
The Friday brunch is held in five restaurants of the hotel. You can choose among the following restaurants to sit:
– Aseelah
– Fish Market
– Minato
– Shabestan
– The Pub
Regardless of where you are planning to sit, you can definitely enjoy the food displayed in any of these restaurants.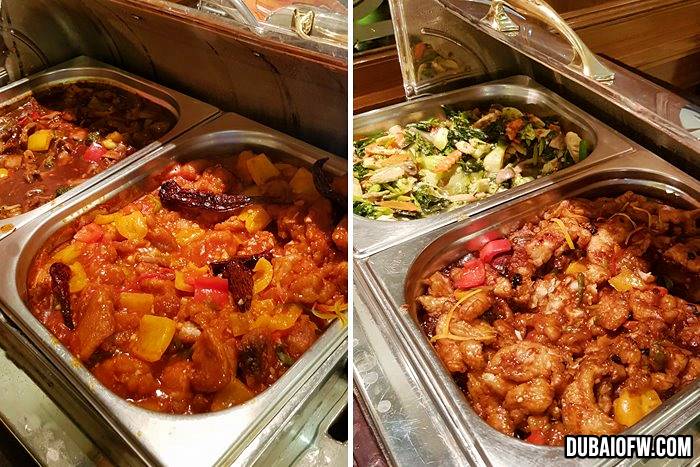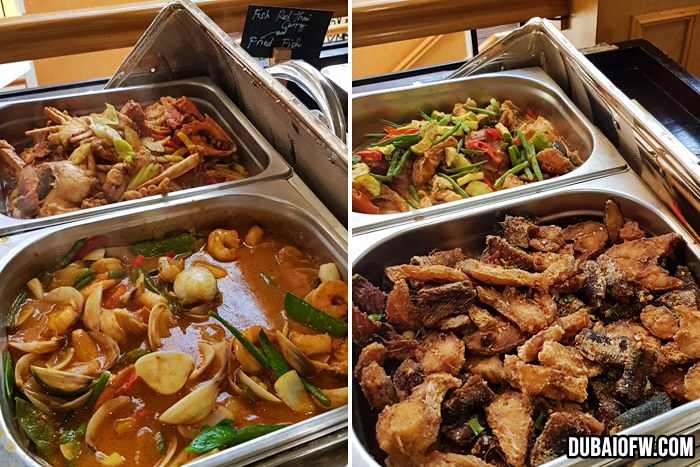 The buffet stations are spread on the hallways and the other restaurants on the 2nd Level of the hotel. There's a seafood bar, grill station, pizza and pasta, sushi, Indian food, Arabic food, Asian food, mocktail station, live noodles and live egg station, a huge desserts station featuring cakes and pastries as well as ice cream, crepe, and waffles. They even have a kid's section where children have their own mini buffet.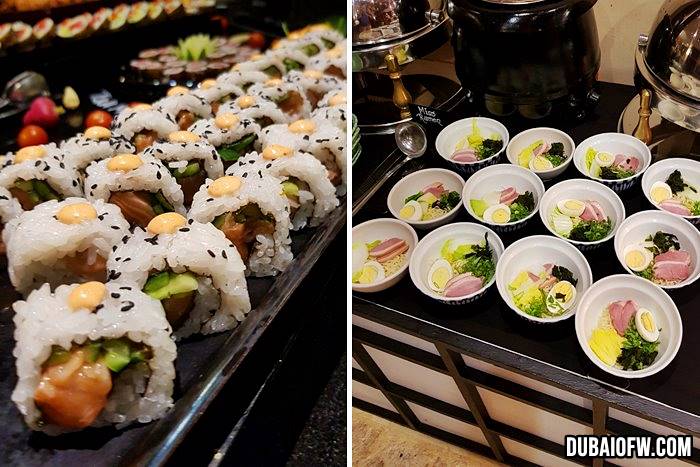 The scene of the busy buffet stations was quite a lot to take in when we arrived but we soon settled in and even ordered add-on bubbly (alcoholic drinks) to complete our Friday brunch experience.
I especially enjoyed the dessert station as they also have many desserts and pastries, ice cream and crepes spread across the hallway.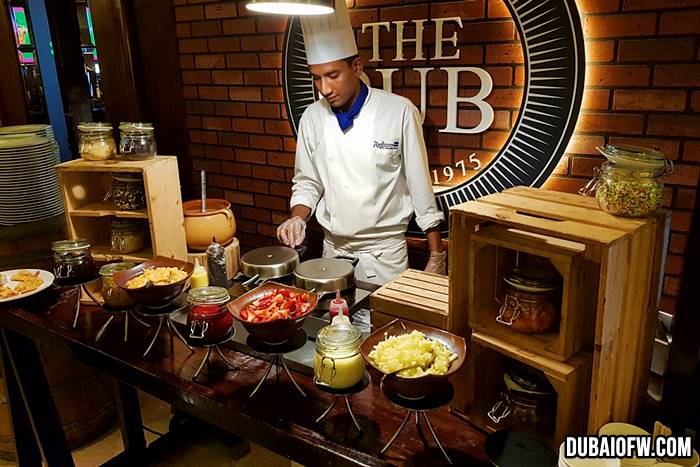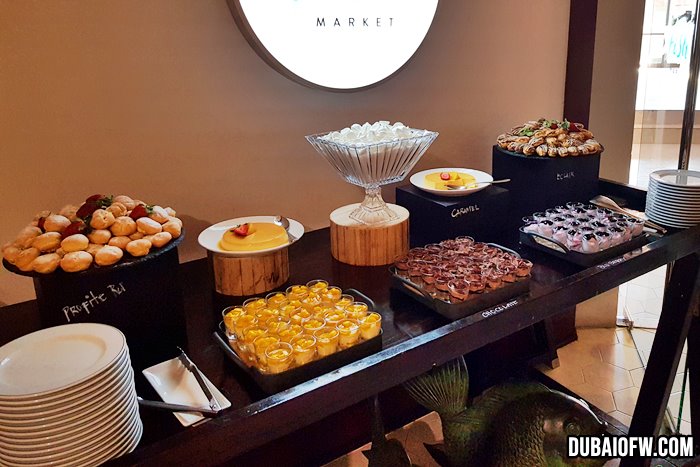 Promo for OFWs at Radisson Blu Deira Creek – Buy One Get One
Filipinos in Dubai, rejoice as Radisson Blu Deira Creek is offering a treat for OFWs where you can get a discount – a Buy One Get One deal wherein if you purchase a Friday Brunch buffet, you will get the other one free. So that's two for the price of one at AED 225. Prices may change without prior notice and it is always best to contact the hotel for updated listings. Contact Radisson Blu Deira Creek restaurant reservations at +971 4 222 7171
To avail this offer, you need to contact the restaurant reservation team and then provide your details. You only need to present your ID upon claiming the offer. This is limited to Pinoys in the UAE. Terms and conditions apply. However, if you have an Entertainer App, you can also get a Buy One Get One offer at this restaurant.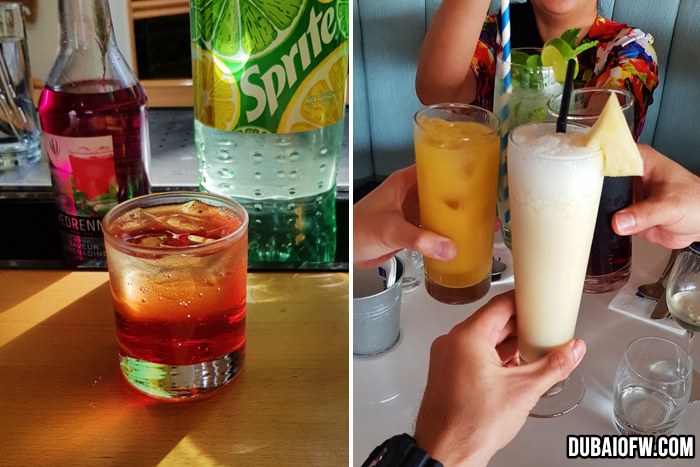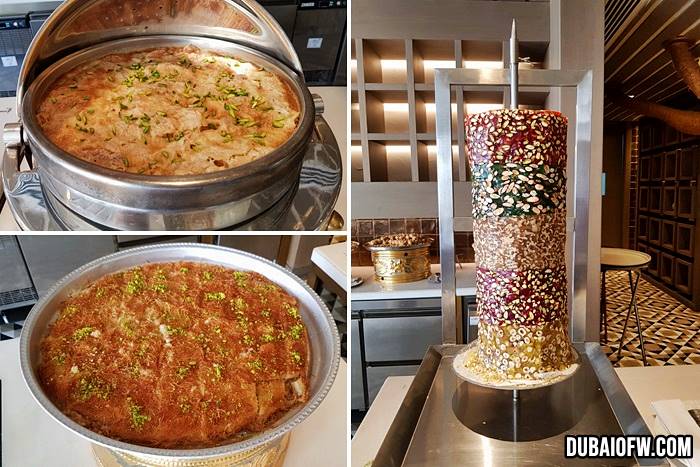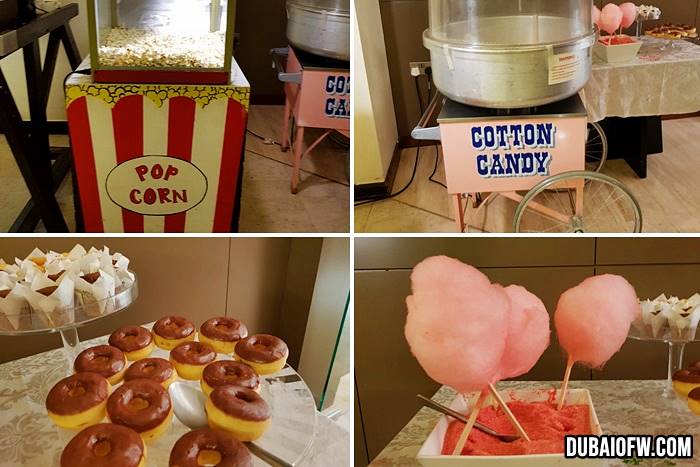 Additional Reminders
Please take note of the following conditions regarding the offer:
The offer is valid for Friday brunch (12:30 pm to 4:00 pm) only.
Prior booking is required. Please call 04 222-7171 for inquiries and bookings.
ALSO READ: WEMART Hypermarket and Food Court in Deira – What to Expect
If you are searching for a great deal on a Friday brunch, this is it! Meanwhile, if you are craving for some Pinoy food favourites, here's a list of Filipino restaurants in Dubai!
Contact Information – Minato Restaurant
Address: Radisson Blu Hotel – Dubai Creek, Dubai, UAE
Telephone: +971 4 222 7171
Email: booking.diningdubaicreek@radissonblu.com
Website: https://www.radissonblu.com/en/hotel-dubaideiracreek
Google map: