Minato is a Japanese restaurant located in Radisson Blu Hotel at Dubai Deira Creek. For more than a decade now, it has been a favourite among the Japanese and other nationalities. The term "minato" literally translates to "harbor," which could be attributed to the restaurant being a harbor for fantastic food and happy times among its customers. From the minimalist decor to the authentic Japanese cuisine, Minato is definitely a haven for all food enthusiasts!
Buy One Get One offer For OFWS
Minato Restaurant is offering this experience for OFWs at Buy 1 Get 1. Call 04 205 7033 to make a reservation.
Also Read:
Minato restaurant has a daily Japanese buffet of Sushi and Teppanyaki. This is their themed night where you have unlimited servings of sushi, sashimi and other Japanese favourites. You can also ask the chef to prepare you a teriyaki dish according to your preference at their Teppanyaki station.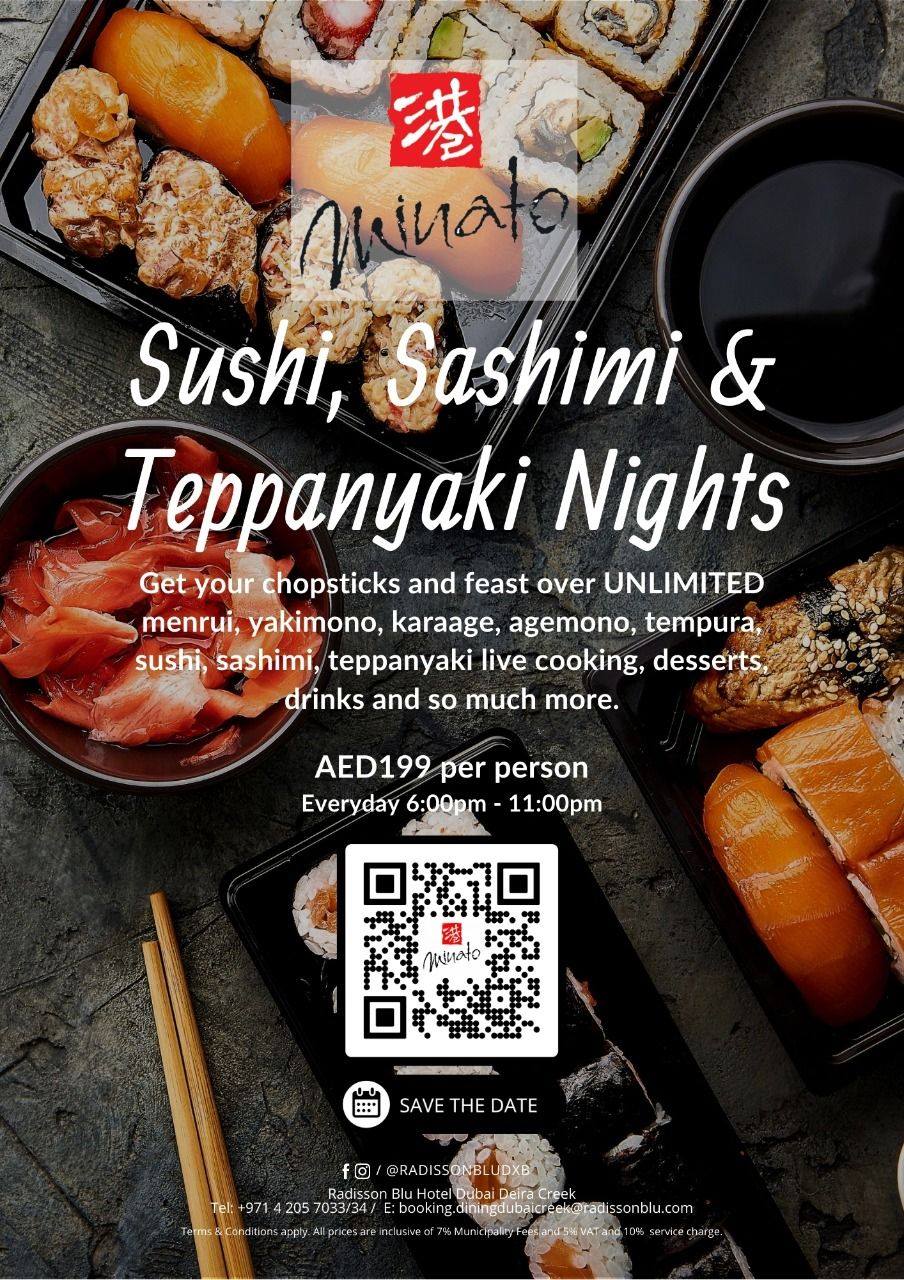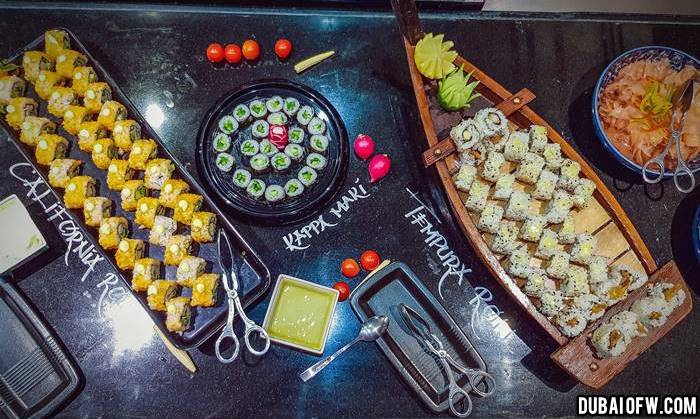 Delicious Japanese Buffet at Minato Restaurant at Radisson Blu Deira Creek Hotel
A top choice among restaurants in the area, Minato has been providing customers with an authentic Japanese dining experience for several years now. Here's a glimpse of what you can expect there: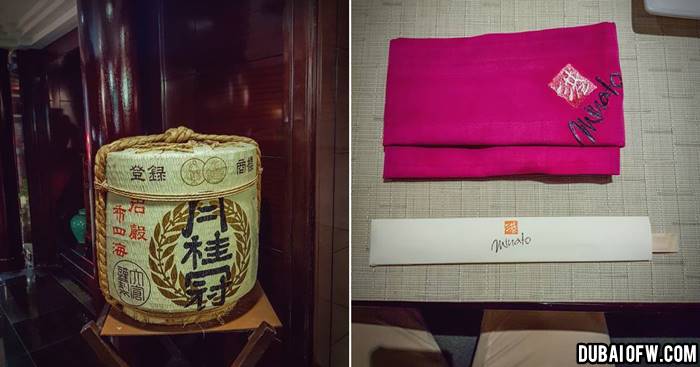 Minimalist Decor & Ambiance
True to Japanese style, Minato's minimalist decor invites everyone to a comfortable dining experience. While there is a "live" teppanyaki table that allows guests to watch their meal being prepared, there are also several tatami rooms where you can have your meal in private.
Moreover, the multi-national staff at Minato are courteous and friendly, so you can look forward to an enjoyable and hassle-free time in the restaurant.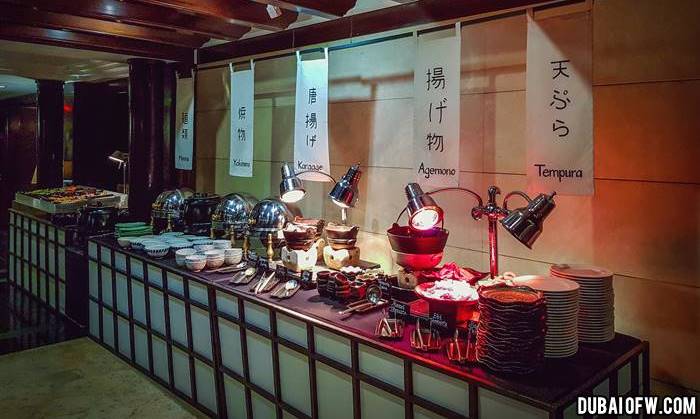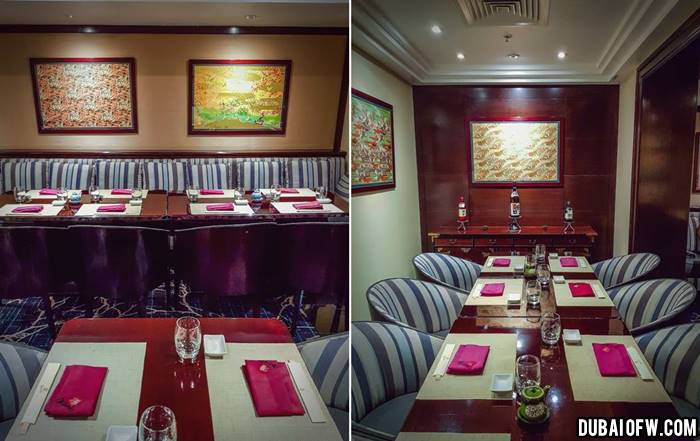 Authentic Japanese Cuisine
Aside from the teppanyaki table and private tatami rooms, Minato features a sushi bar where you can have your fill of sushi, sashimi, silken broths, and other traditional Japanese dishes.
The menu includes salmon sashimi, tuna sashimi, ebi tempura, shrimp tempura, and beef teriyaki, among other Japanese fare. Wine, beer, and other beverages are also served.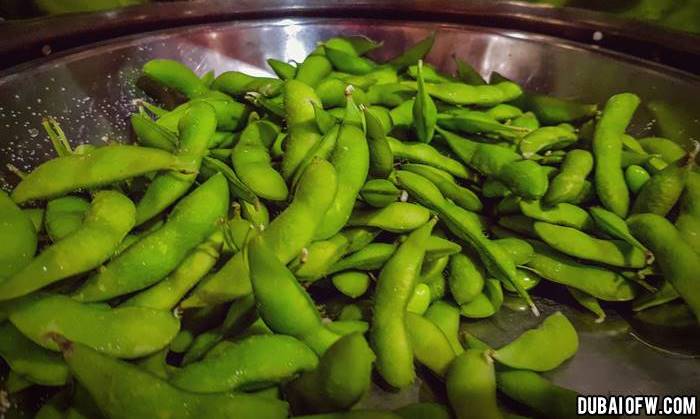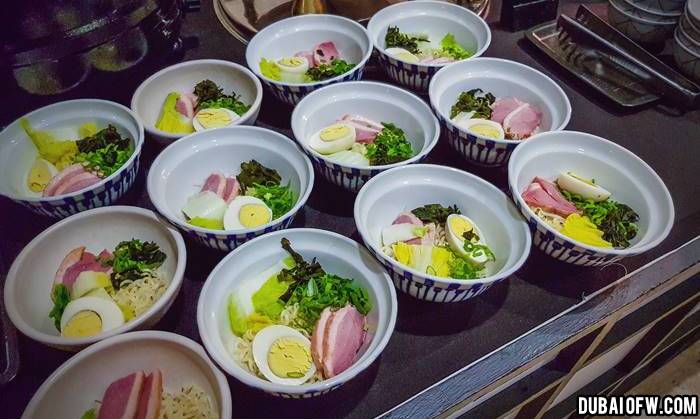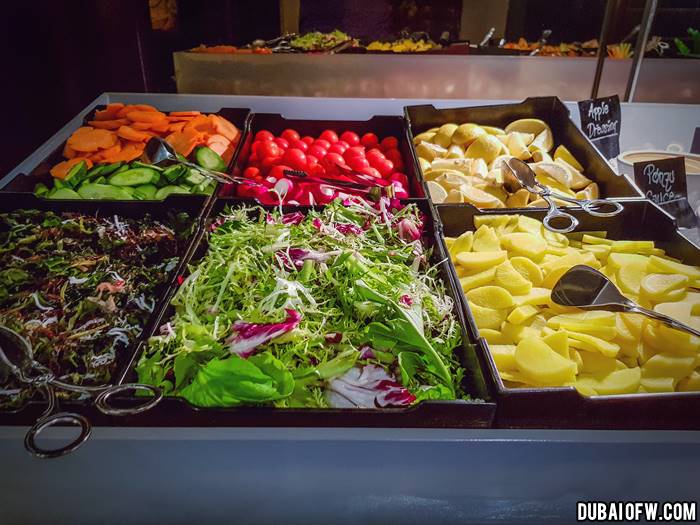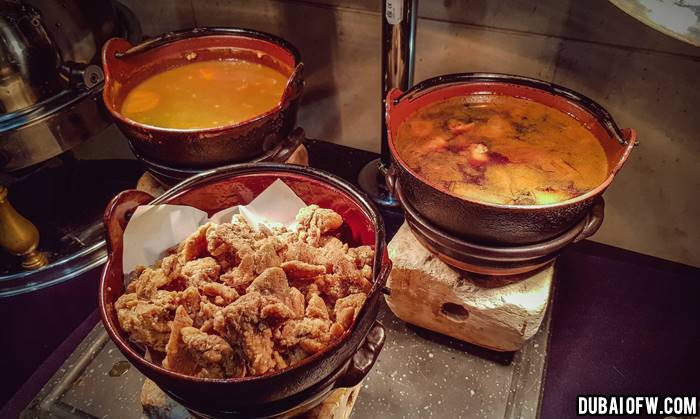 Video: Minato Japanes Restaurant
In case you're wondering what to expect from this restaurant, here's a short video of our experience at Minato Restaurant.
Opening Hours & Buffet Prices
Dinner is served from 6 pm to 11 pm, including the popular "Sushi & Tepannyaki" nights. Prices start at AED 199 per person.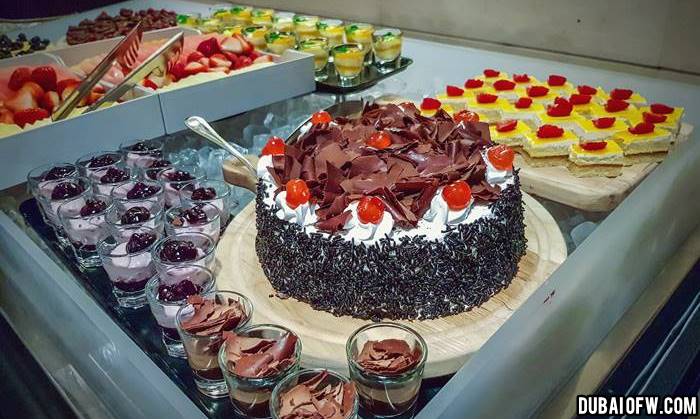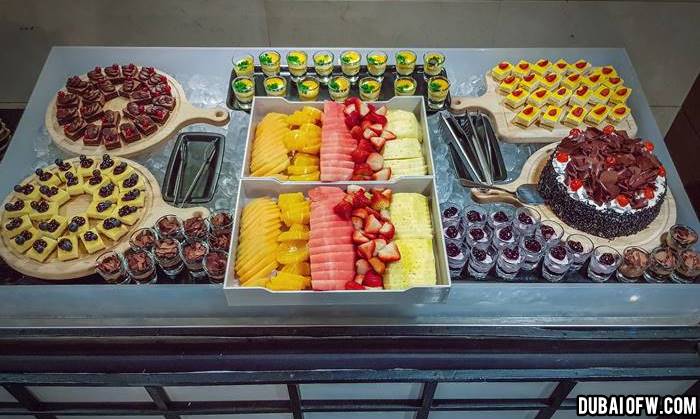 Promo for OFWs at Minato – Buy One Get One
Filipinos in Dubai, rejoice as Radisson Blu Deira Creek is offering a treat for OFWs where you can get a discount – a Buy One Get One deal wherein if you purchase a dinner buffet, you will get the other one free. So that's two for the price of one.
To avail this offer, you need to contact the restaurant reservation team and then provide your details. You only need to present your ID upon claiming the offer. This is limited to Pinoys in the UAE. Terms and conditions apply. However, if you have an Entertainer App, you can also get a Buy One Get One offer at this restaurant.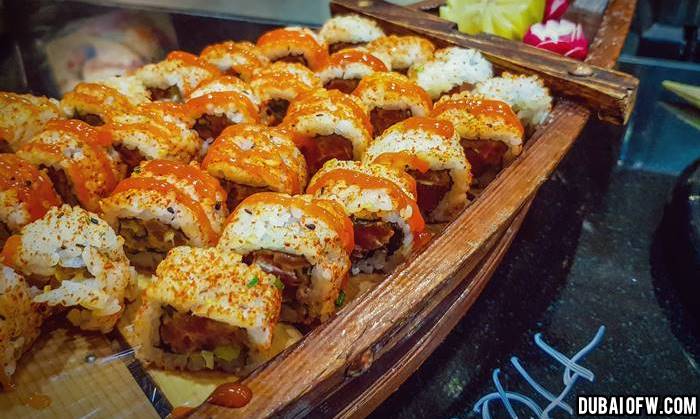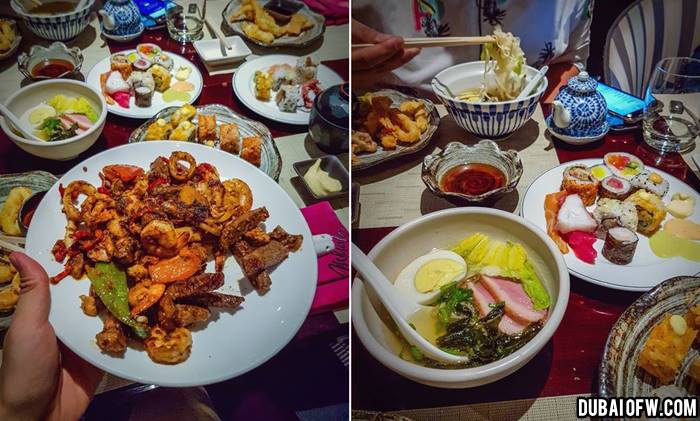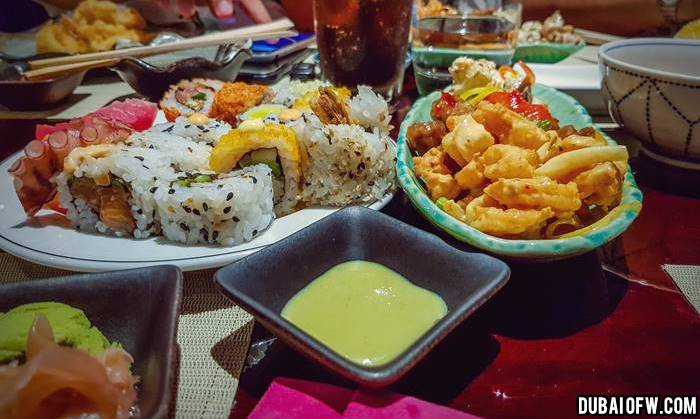 Contact Information – Minato Restaurant
Address: Radisson Blu Hotel – Dubai Creek, Al Makhtoum Road, Dubai, UAE
Telephone: +971 4 205 7033
Email: booking.diningdubaicreek@radissonblu.com
Website: https://www.radissonblu.com/en/hotel-dubaideiracreek/restaurants#/minato
Google map:
If you and your friends are craving for some delicious Japanese food for lunch or dinner, simply head to Minato Restaurant at Radisson Blu Hotel – Dubai Deira Creek. On your way there, you might want to ride an electric abra (boat) and have a unique travel experience as well!