When it comes to glamorous nightlife, the numerous night clubs in Dubai that cater to party-goers of all tastes and preferences come to mind. From high-end rooftop bars to electrifying dance clubs, Dubai offers a diverse array of nightlife options that are sure to make your evenings memorable.
Also Read: 10 Best Filipino Bars and Night Clubs in Dubai
With cutting-edge sound systems, mesmerizing light displays, and world-class DJs, these night clubs in Dubai provide the ultimate party experience. Whether you're in the mood for a night of dancing, socializing, or simply want to relax with a drink in hand, the best night clubs in Dubai have got you covered.
So, if you're looking for a night out to remember, read on to discover the best night clubs in Dubai.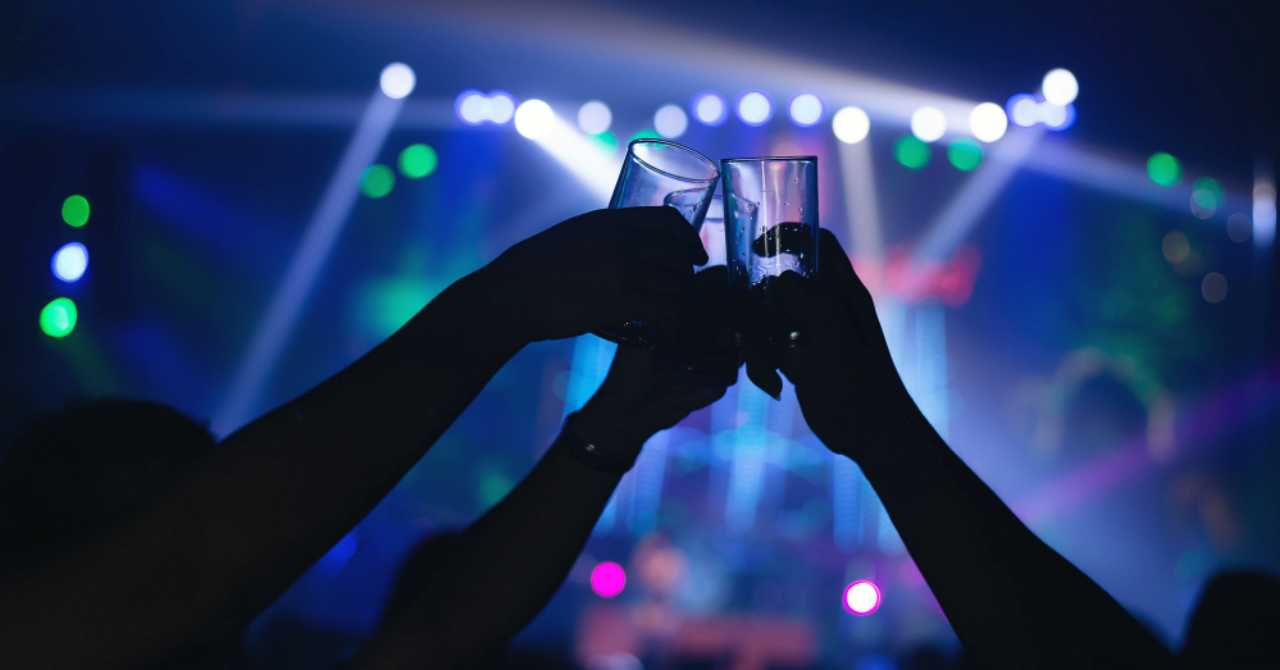 Partying in Dubai
Partying in Dubai is an unforgettable experience, with its vibrant nightlife and world-class clubs and bars.
Visitors can expect a diverse range of entertainment options, from high-end rooftop bars with breathtaking views of the city, to electrifying dance clubs that keep the party going until the early hours of the morning.
Dubai's nightlife scene offers a unique blend of luxury, style, and energy that is hard to find anywhere else.
One of the main highlights of partying in Dubai is the impressive sound systems, lighting, and special effects that are standard in the city's clubs.
You can expect top-notch entertainment from world-class DJs and live performances, as well as a lively atmosphere and a mix of local and international party-goers.
Dubai also offers a variety of upscale bars and lounges, where you can enjoy a sophisticated drink and relax in a more relaxed environment.
Whether you're looking for a wild night out or a more refined experience, Dubai has something for everyone. However, it is important to note that the city has strict laws and regulations, so be sure to dress appropriately, respect local customs, and drink responsibly.
With its vibrant nightlife, diverse entertainment options, and luxurious atmosphere, partying in Dubai is an experience you'll never forget.
1. The White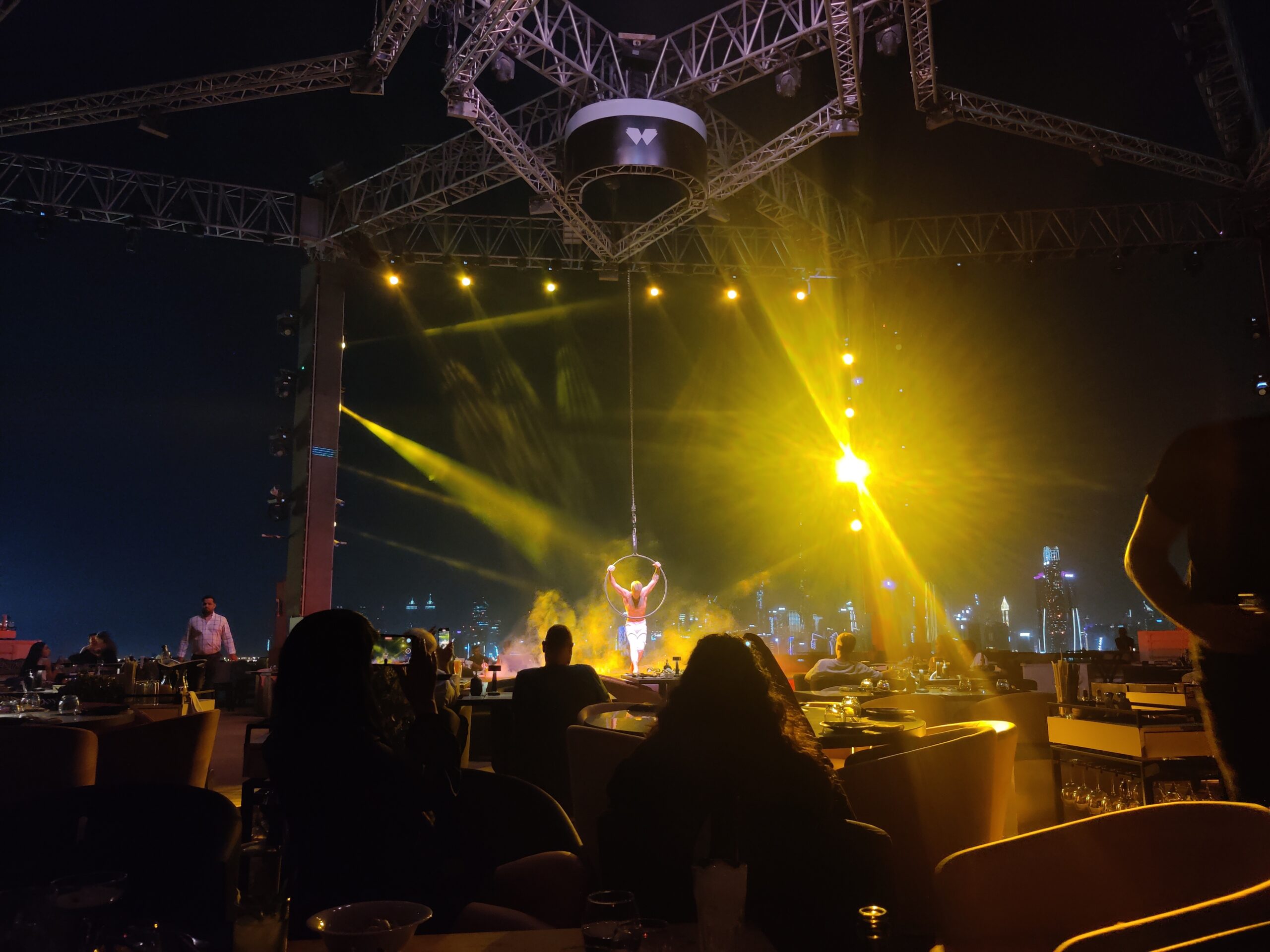 Address: Meydan Racecourse Grandstand Rooftop, Dubai
Tel no.: +971 800 9191
Opening Hours: Sunday-Wednesday: 8:00 PM-1:00 AM, Thursday: 8:00 PM-12:00 AM, Friday: 1:00 AM-1:00 PM, Saturday: 12:00 PM-1:00 AM, 8:00 PM-1:00 AM
Music: Classics, Hip Hop
Dress Code: Smart Casual
Entry Price: AED 75
White is a trendsetting nightclub located in Dubai Jumeirah, renowned for its innovative rooftop party scene. The club offers a high-tech and contemporary experience, with spectacular light shows and dance performances set against the beautiful backdrop of Dubai's night sky.
With friendly staff and excellent service, White also boasts a menu of delicious food options and an extensive selection of drinks. For an unforgettable night of partying, with great drinks and amazing views of the city skyline, White is the perfect destination.
2. The Billionaire's Mansion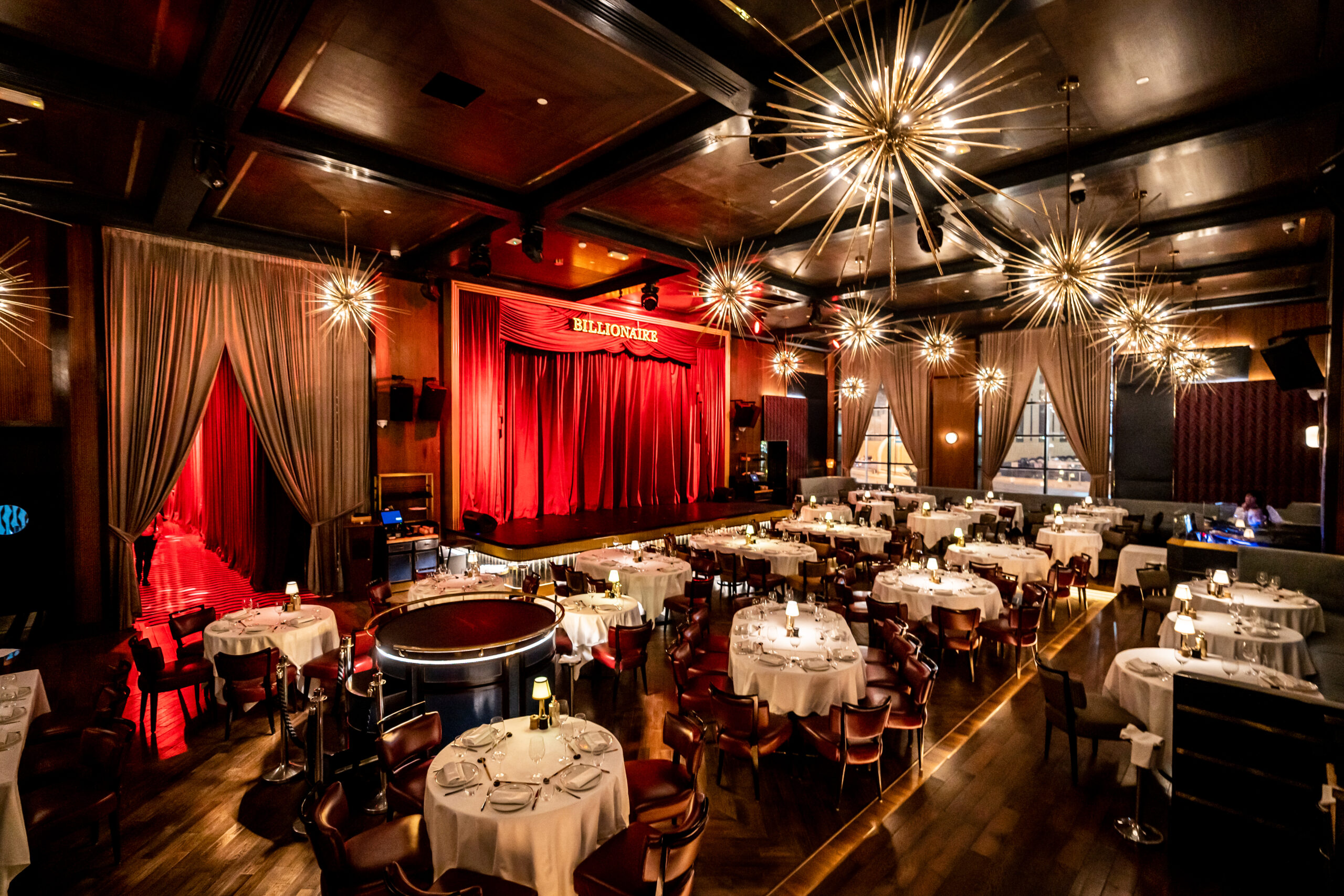 Address: Taj Hotel, Burj Khalifa Blvd, Business Bay, Dubai
Tel. no.: : +971 4 510 3100
Opening Hours: Monday: Closed, Tuesday-Sunday: 9:00 PM-1:00 AM
Music: Electro, RnB
Dress Code: Smart Elegant
Entry Price: Subjected to door management approval
The Billionaire's Mansion is a luxurious nightclub that offers a complete nightlife experience. Located in the prestigious Business Bay area of Dubai, the club boasts of a plush atmosphere and boasts of a fantastic range of musical performances and special shows.
With its multi-venue setup consisting of five different areas, including a karaoke lounge, nightclub, Italian grill, Japanese restaurant, and shisha terrace, it is the ideal destination for a night of fun and entertainment.
The club is renowned for its high-end clientele, including celebrities and business tycoons, making it one of the most popular night clubs in Dubai.
3. 1OAK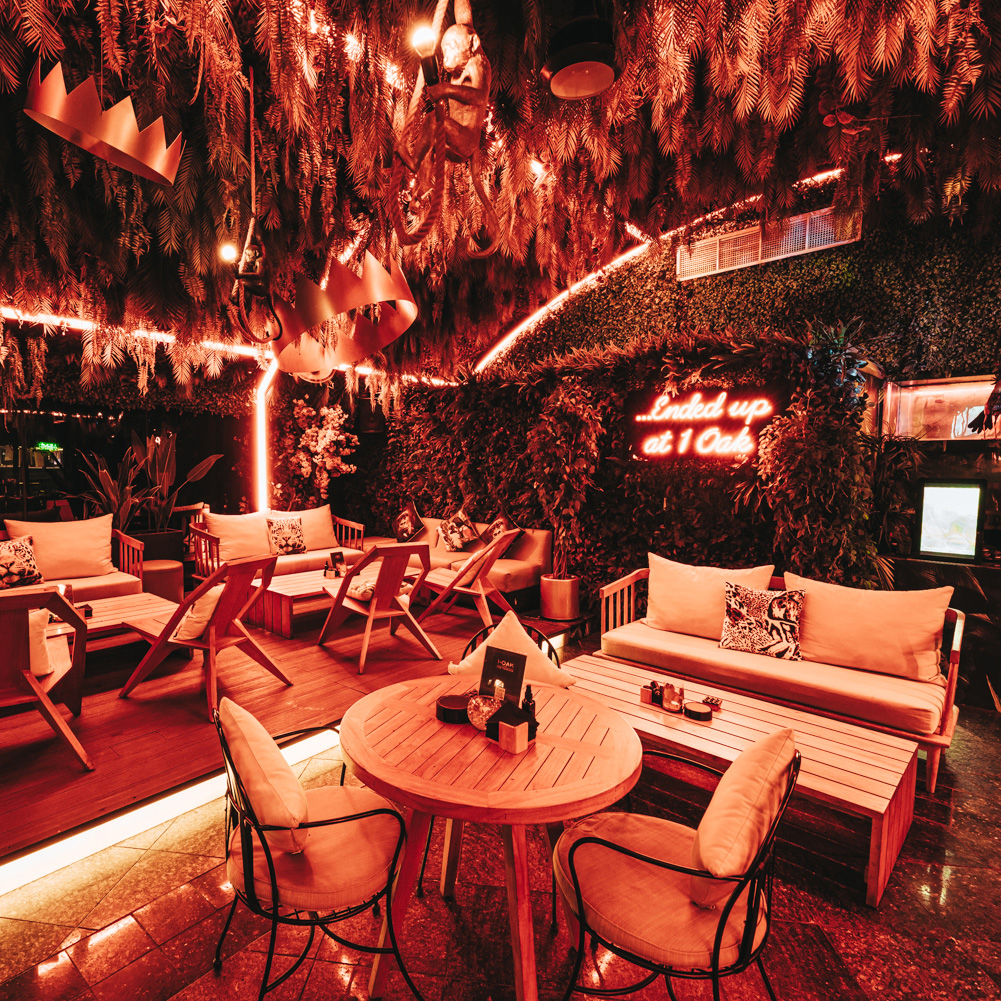 Location: JW Marriott Marquis, Business Bay
Timings: 09:00 pm to 03:00 am
Tel. no.: +971-52-881-8888
The vibrant energy of New York City has found its way to Dubai with the arrival of 1OAK nightclub in JW Marriott Marquis. A lavish and eclectic atmosphere awaits guests as they make their way through the club's grand entrance lined with thought-provoking quotes by Charles Darwin. This is just the beginning of a night to remember as the club promises to exceed expectations and deliver an unforgettable nightlife experience. Get ready for an experience like no other, where the music never stops and the drinks keep flowing. Welcome to the world of 1OAK.
4. Soho Garden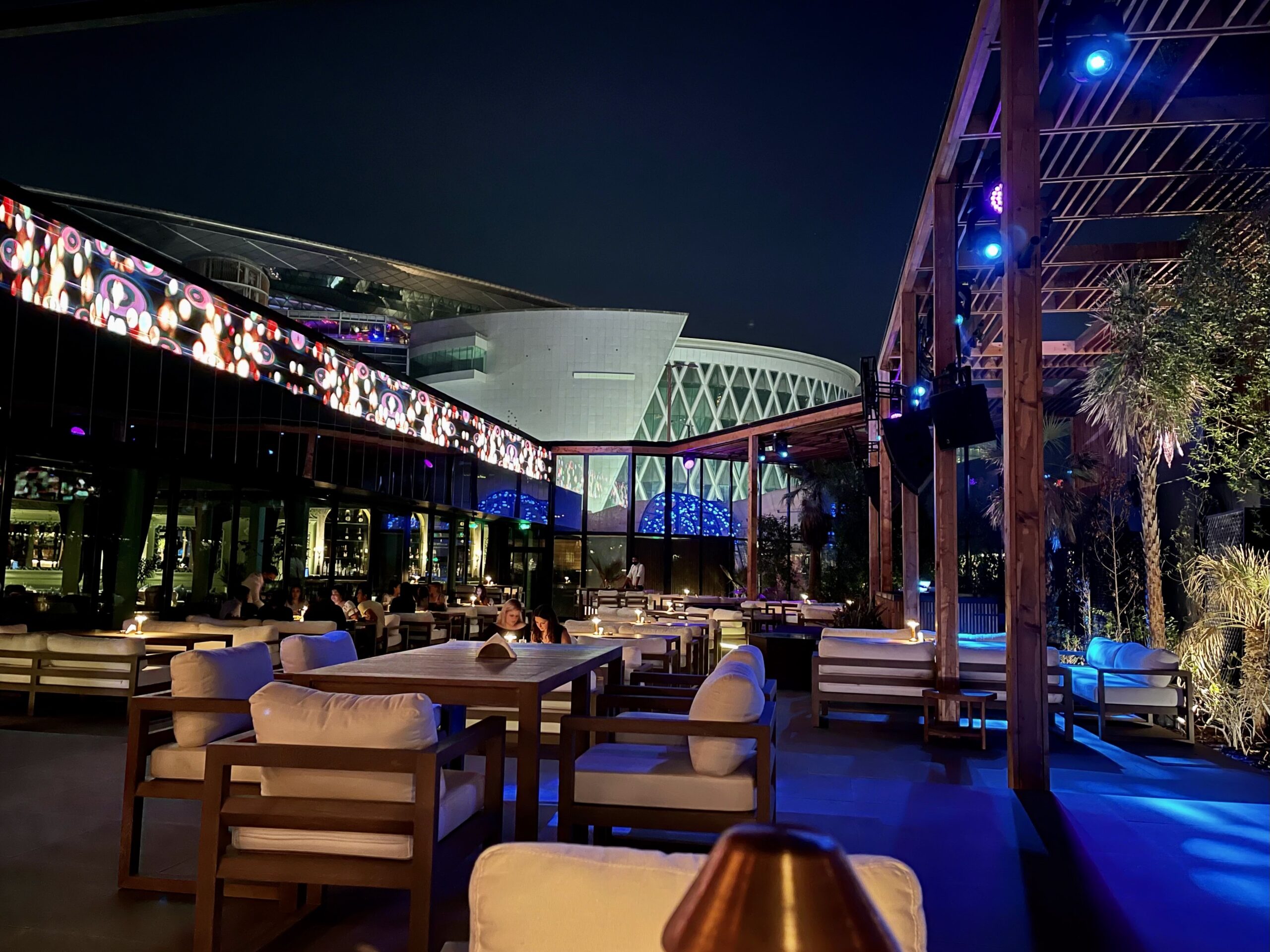 Address: Racecourse, Grand Stand, Al Meydan Rd, Nad Al Sheba 1, Dubai
Tel. no.: +971 52 388 8849
Opening Hours: Daily, 12:00 PM-1:00 AM
Music: Hip Hop
Dress Code: Smart Chic
Entry Fee: Free for couples
Soho Garden is a bustling hub of activity located in the heart of Dubai's bustling downtown area. It offers much more than just a peaceful green space, with a diverse range of experiences waiting to be enjoyed. From its many bars, each with its own unique speciality, to its world-class pool lounging and dining opportunities, Soho Garden truly has something for everyone.
It has even earned the reputation of being one of the top indoor night clubs in Dubai, and its day party lounge provides a unique and unforgettable experience. So come and discover the many wonders of Soho Garden, and experience all that this one-of-a-kind venue has to offer.
5. Club Boudoir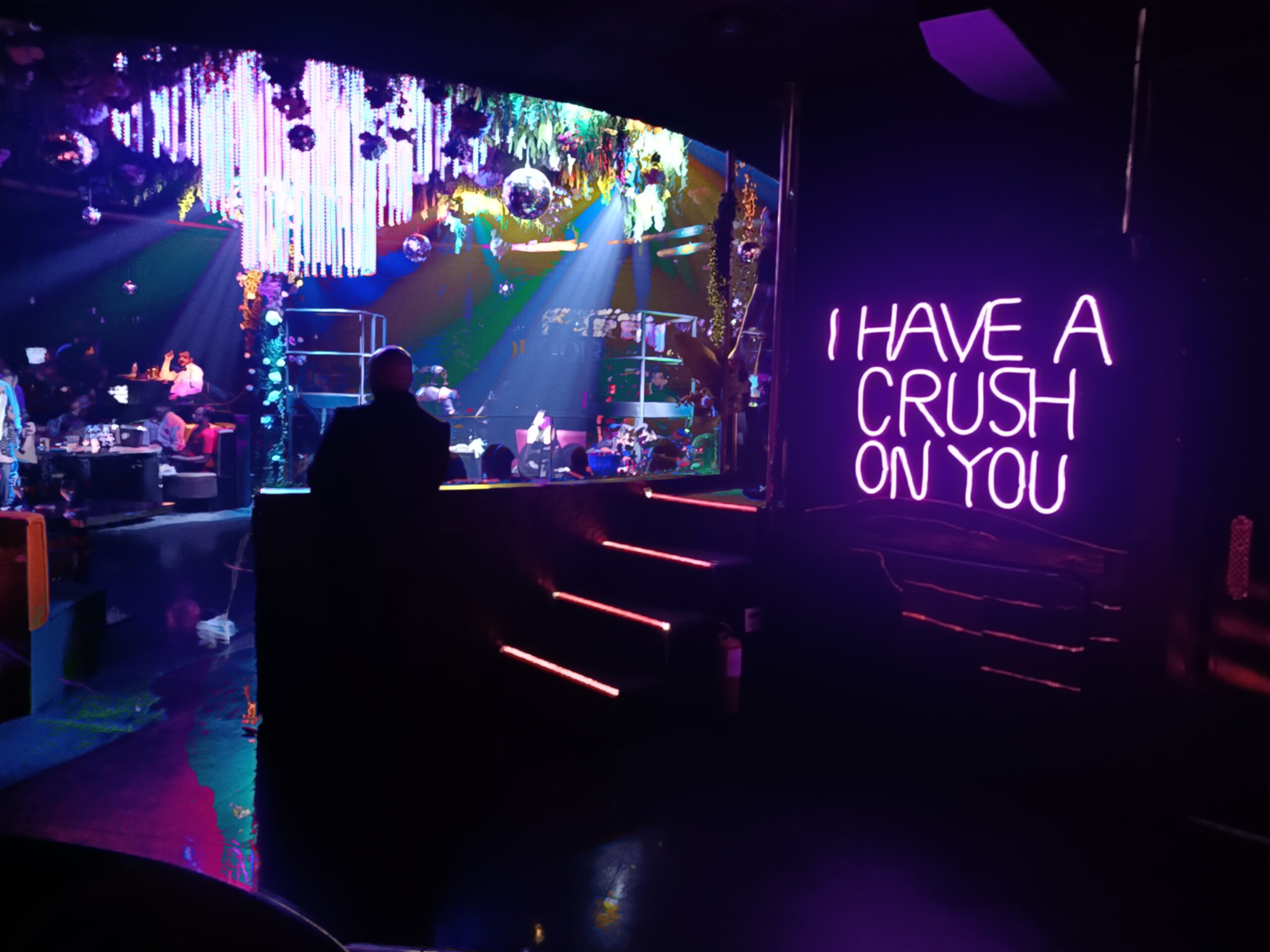 Location: Dubai Marine Beach Resort & Spa, Jumeirah 1
Tel. no.: +971-4-346-1111
At Club Boudoir, you'll experience an unforgettable night of indulgence, style and sophistication. This chic party destination, located in Dubai, brings a touch of French Renaissance elegance to your evening.
It's a perfect combination of classy ambiance and vibrant energy. Whether you're in the mood to dance or mingle with friends, Club Boudoir has got you covered. Get ready to immerse yourself in the deep house music that will keep you moving on the dance floor all night long.
For those who prefer to take it easy, the extensive bar is stocked with an array of premium spirits, wines and cocktails to enjoy. And when it comes to dining, Club Boudoir doesn't disappoint. Indulge in a menu of culinary delights that are sure to satisfy your taste buds.
But it's not just the atmosphere and amenities that will make your night memorable, it's also the breathtaking grandeur of the club that will leave you in awe.
From its high ceilings to its opulent decor, Club Boudoir is a true feast for the senses. So why settle for a mundane night out when you can experience a night to remember at Club Boudoir?
6. Industrial Avenue
Address: The Westin Dubai Mina Seyahi Beach Resort & Marina, King Salman Bin Abdulaziz Al Saud St, Dubai
Tel. no.: +971 52 912 9271
Opening Hours: Daily, 10:00 PM-Late
Music: DJ
Looking for a nightclub that provides an intimate and unforgettable experience? Look no further than Industrial Avenue in Dubai Marina.
This top-rated club is known for its live music events featuring famous artists, making it a must-visit for music lovers.
Unlike other night clubs in Dubai that focus on appearance, Industrial Avenue prioritizes the music, creating a lively and energetic atmosphere.
Whether you're single or looking to meet new people, this club is the perfect place to let loose and dance the night away.
7. Club Blu Dubai
Location: V Hotel Dubai, Sheikh Zayed Road
Tel. no.: +971-56-501-2039
Timings: 4:00 am to 7:00 am | 9:00 pm to 4:00 am
Located on the 32nd floor of the V Hotel in Dubai, Club Blu is a must-visit destination for anyone looking for a top-notch nightclub experience.
This popular club boasts stunning, state-of-the-art decor and is equipped with cutting-edge visual elements that are sure to leave a lasting impression.
The in-house DJ adds to the electrifying atmosphere, spinning the latest and greatest tracks to keep the crowd moving all night long.
But what truly sets Club Blu apart is its commitment to providing an exceptional nightlife experience. Not only does the club offer a lively atmosphere, but it also plays host to some of the most talented artists from around the world.
From internationally renowned DJs to talented musicians and performers, guests can look forward to a truly captivating evening of entertainment.
So, if you're looking for a truly unforgettable nightlife experience, be sure to pay a visit to Club Blu Dubai.
8. Sensation Club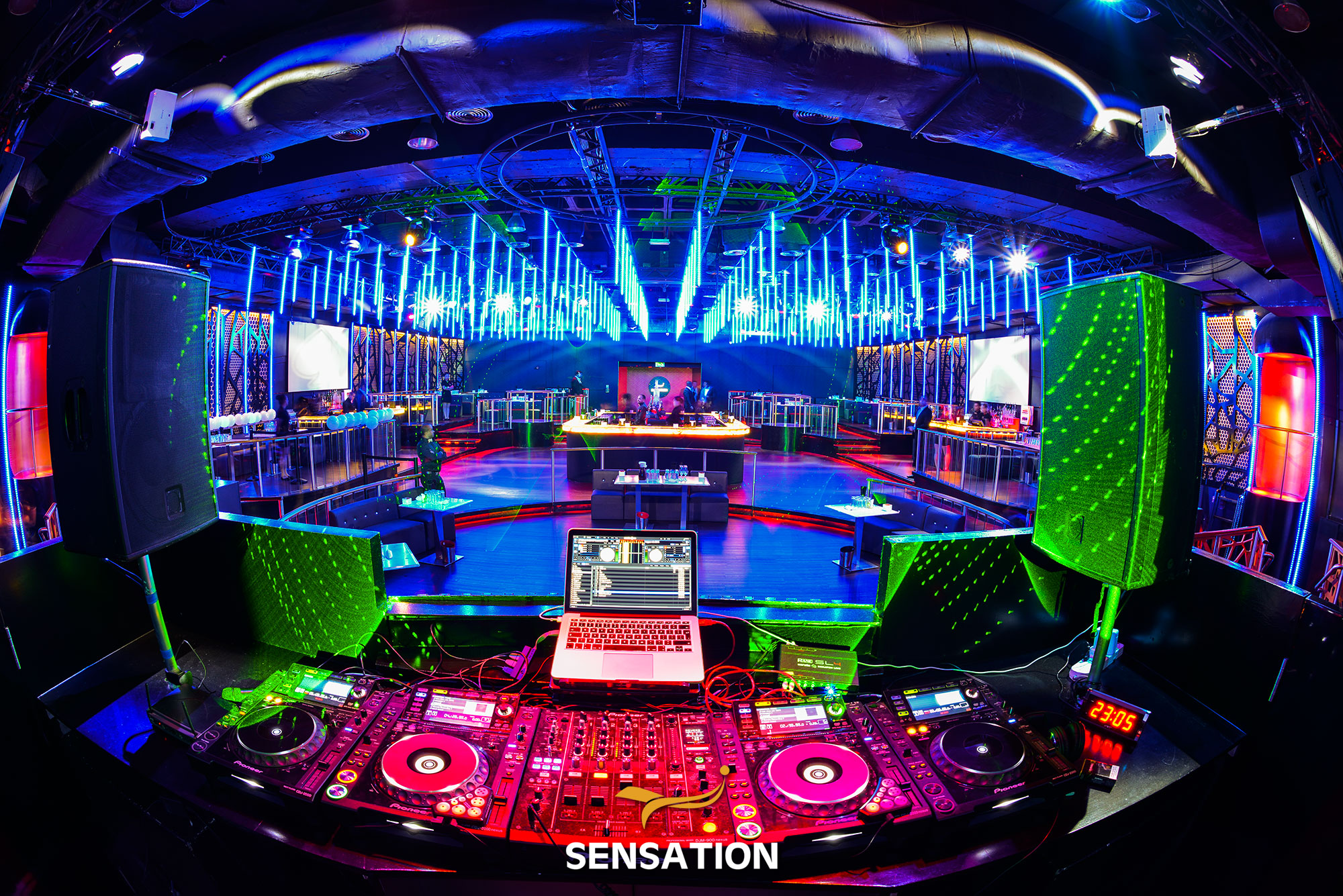 Address: Crowne Plaza Hotel, Sheikh Zayed Rd, Dubai
Tel. no.: +971 50 911 0600
Opening Hours: Monday-Saturday: 11:00 PM-3:00 AM, Sunday: Closed
Music: RnB, Hip Hop
Dress Code: Dress to impress
Entry Fee: Free for ladies
Sensation Club is a unique nightclub located in the Crown Plaza Hotel on Sheikh Zayed Road in Dubai. It is a popular destination for those looking for a fun and vibrant night out, attracting a predominantly South Asian crowd, including Indians and Pakistanis.
The club boasts a spacious dance floor, along with a luxurious VIP lounge area, making it one of the most sought-after party venues in the city. What sets Sensation Club apart from other night clubs is its free entry policy for women, making it a favorite among female partygoers in Dubai.
With its electrifying atmosphere and thumping music, Sensation Club is one of the best places in Dubai to let loose and dance the night away.
9. Ahlam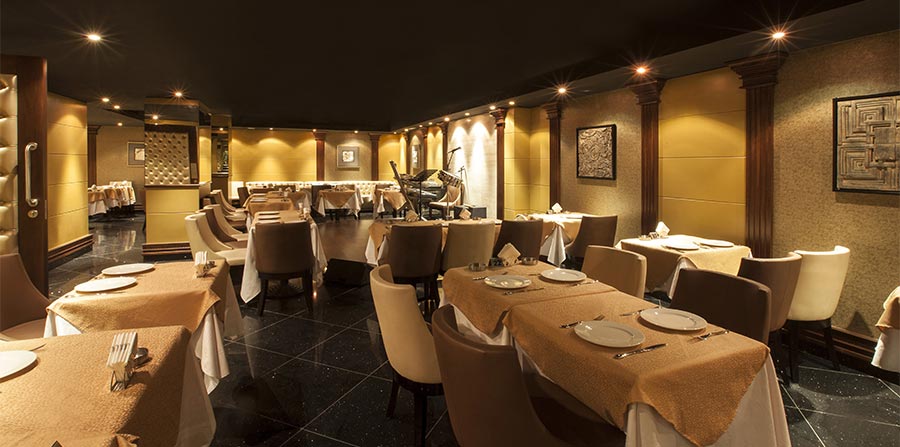 Address: 5 36 A St, Deira, Dubai
Tel. no.: +971 4 255 5995
Opening Hours: Daily, 6:00 PM-3:00 AM
Music: Club Classics
Dress Code: Dress to impress
Entry Fee: Subjected to door management approval
Ahlam, located in Dubai Deira, is the epitome of an Arabic nightclub experience. From the moment you step inside, you are transported to a world of vibrant lights, pulsating beats, and electrifying energy. With its distinctive decor, Ahlam sets the scene for a night of unforgettable fun.
The drinks menu is carefully crafted to enhance your mood and the lighting system creates a mesmerizing atmosphere that's perfect for socializing. Whether you're dancing the night away or simply enjoying a drink with friends, Ahlam is the place to be.
With its unbeatable combination of music, drinks, and ambience, Ahlam promises a night to remember.
10. African Beats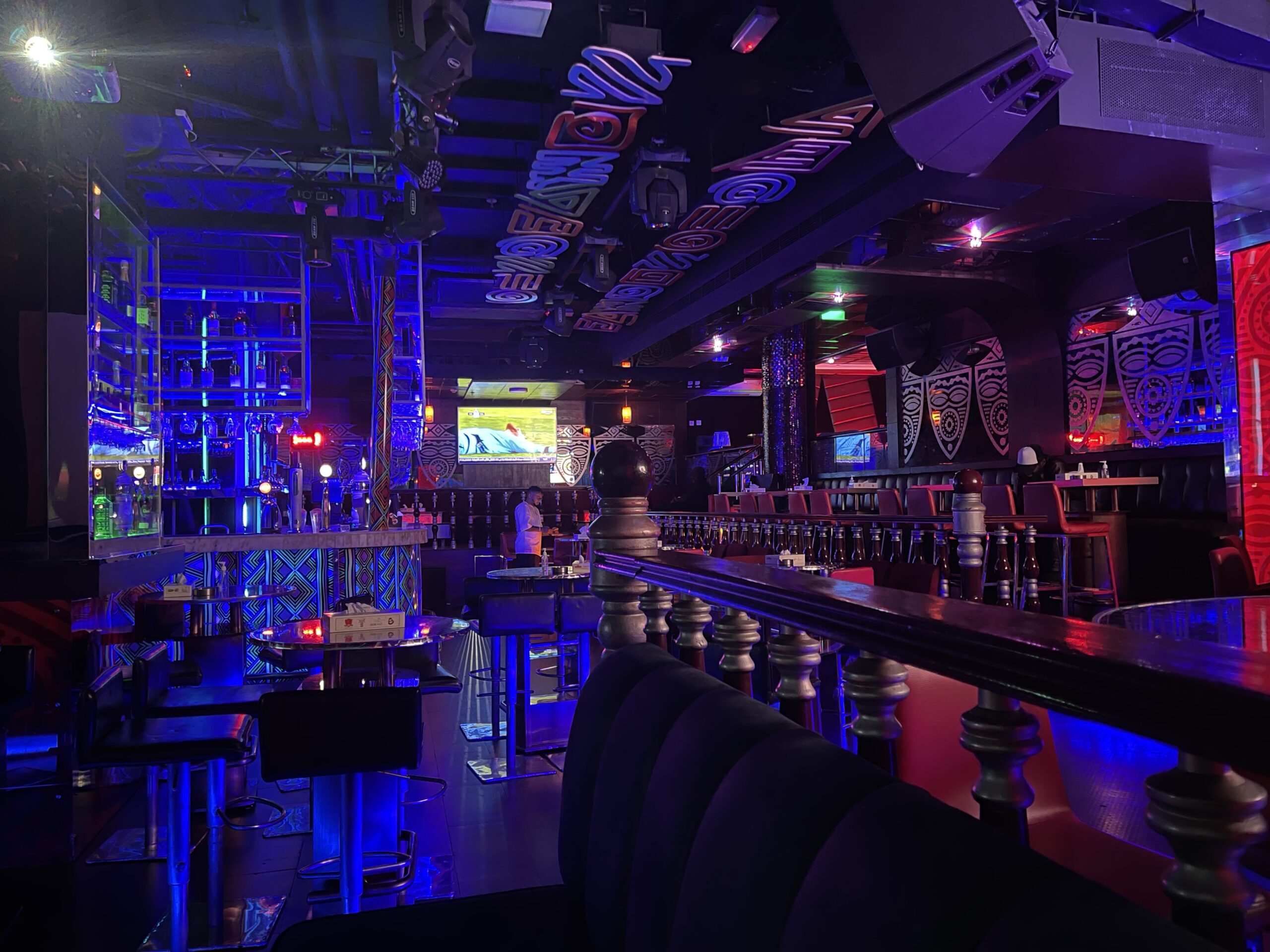 Address: Naif Junction, Omar Bin Al Khattab St, Deira, Dubai
Tel. no.: +971 55 224 0535
Opening Hours: Daily, 8:00 PM-4:00 AM
Music: DJ
Dress Code: Smart Casual
Entry Fee: Subjected to door management approval
11. Mafia Dubai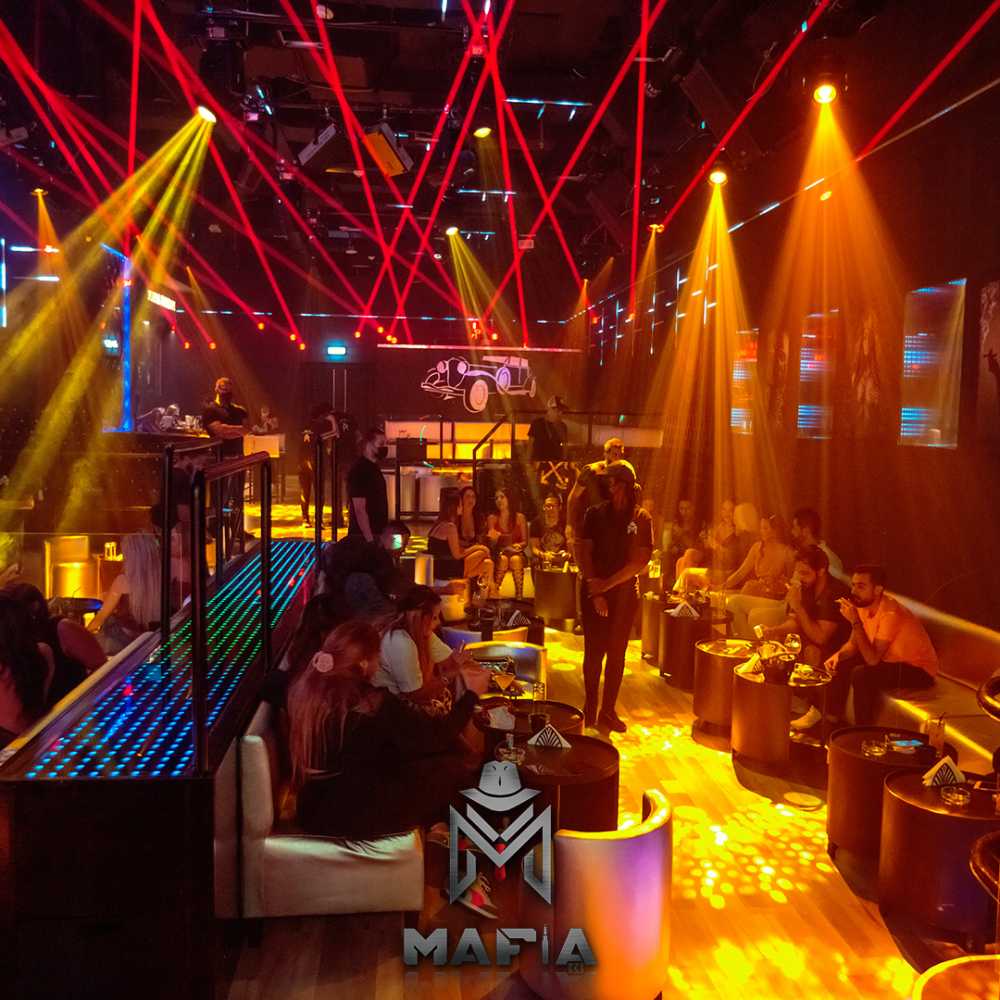 Location: Sofitel Dubai Downtown
Tel. no.: +971-52-874-0400
Experience the ultimate nightlife adventure at Mafia Dubai. This top-notch nightclub promises to be a memorable and captivating experience for all.
With its modern dance performances and diverse lineup of local and international DJs, you'll find the perfect beats to dance the night away.
You'll be surrounded by the city's most fashionable and stylish crowds while sipping on your favorite cocktail or beer, and indulging in the club's delicious food options that range from sushi to house specials.
And with its prime location next to the world-famous Burj Khalifa, you can be sure you're in the heart of Dubai's vibrant nightlife scene. Get ready for the time of your life at Mafia Dubai.
12. Club Seven
Location: Park Regis Kris Kin, Sheikh Khalifa Bin Zayed Street
Timings: 07:30 pm to 03:00 am
Tel. no.: +971-4-377-1111
Experience the thrill of pulsating nightlife at this dynamic nightclub. Immerse yourself in a fashionable atmosphere that is bound to leave you spellbound. As the night sets in, the club transforms into a vibrant hub of electrifying music and endless energy.
Enjoy a drink from the rich and indulgent beverage menu, crafted to cater to even the most sophisticated palates. Indulge in culinary delight with the delectable food options that are sure to leave you craving for more. Come and let the music and atmosphere take you on an unforgettable journey.
Video: Dubai Nightlife: Best Clubs, Bars, and Beach Clubs
In this video, go on a journey into the glittering nightlife of Dubai as you take an inside look at its luxurious night clubs. From the city's renowned DJ lineups to its vibrant party atmosphere, Dubai is a true mecca for those seeking an unforgettable night out. With a plethora of bars and night clubs in Dubai to choose from, there's something for everyone, whether you prefer a dress-up night on the town or a more laid-back experience. So get ready to experience the energy and excitement of Dubai's legendary nightlife scene.
Final Thoughts
In conclusion, Dubai truly lives up to its reputation as a city of endless entertainment. From its high-end night clubs to its extravagant parties, Dubai caters to all types of party-goers and provides an unforgettable nightlife experience.
Whether you're a resident or a tourist, don't miss out on the chance to discover the city's thriving nightlife scene. Get ready to dance the night away and make memories that will last a lifetime. So, pack your dancing shoes and get ready to explore the nightlife in Dubai.
READ NEXT: Dubai Eliminates 30% Alcohol Tax, Liquor License Fee