For today's OFW feature, we interviewed someone who is not just an overseas worker, but an entrepreneur as well. Ms. Erniely happens to be the Finance Manager for a real estate company, while also running her own business, an e-commerce shop. She has been living in working in Dubai for about seven years now.
Like most OFWs, Erniely, or simply "Erns" to her close friends, has had her share of ups and downs while staying abroad. She recalls that during her first few months in Dubai, she experienced stress and anxiety, and only had a few hours of sleep due to a hectic work schedule. Since then, however, she has learned how to overcome many challenges… until eventually, she was able to find a rewarding job that enables her to maintain a healthy, work-life balance.
In the future, Erniely hopes to expand her business while helping others at the same time. Aside from her job and business, she also joins volunteer programs, and is part of a church community. In the following interview, Erniely shares valuable insights about work, money matters, interacting with people, and personal growth. She also talks more about her business. Certainly, there are plenty of things that we can learn from our fellow kabayans like her!
OFW Feature: Ms. Erniely, Finance Manager in Real Estate Company and CEO of E-commerce Shop
Name: Erniely or "Erns"
Age: 35 years old
Current Profession: Finance Manager in a Real Estate Company, CEO of an E-commerce Shop
Education: Bachelor of Science in Accountancy
Years in Dubai: 7 years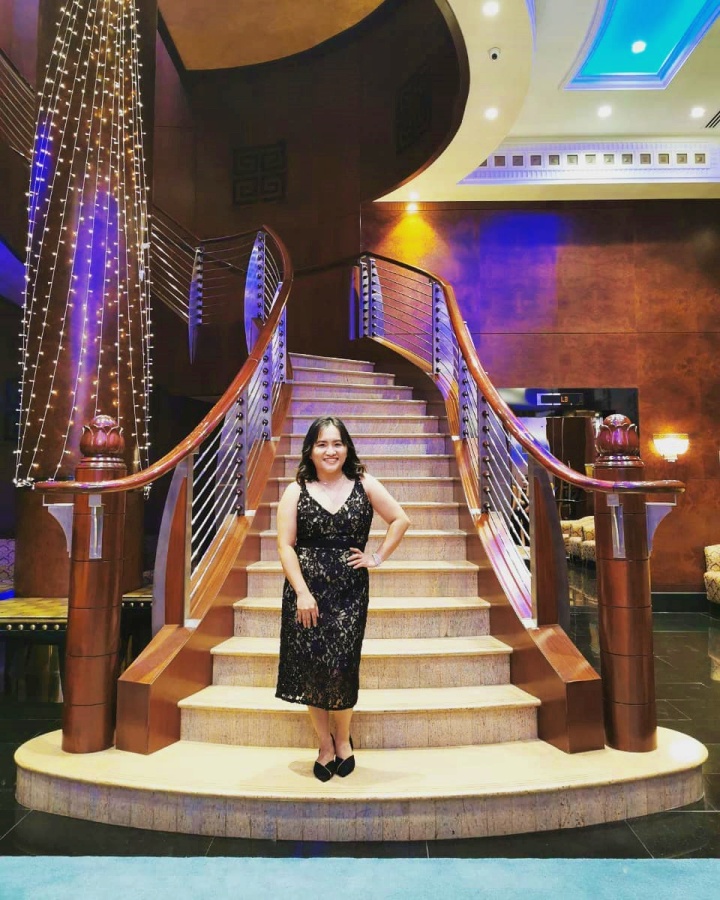 1. Tell us about yourself.
Hi! My name is Erns, 35 years old, a graduate of BS in Accountancy. I have been living in Dubai since 2015, and currently working as Finance Manager in a real estate company, and CEO of Lifestyle in Cloud, an eCommerce shop.
2. Why did you come to Dubai?
I came to Dubai for the purpose of establishing a path to crossing to another country (New Zealand or Australia). Initially, the plan was to stay for two years (which I think most of us had planned), but things didn't work as planned. Another reason is to fulfil a promise to my grandparents, and that is to build a new house for them; but unfortunately, they weren't able to live and see the newly-built house.
3. What were your previous jobs?
I was with an accounting firm as a Senior Associate for seven months, before I joined a Danish-owned company as Project Controller for two years. I always look for better opportunities; that's why I left the job after completing a two-year contract. Then my best job/company came at the right time. I have been working for this company for four years now (this the longest employment I have ever had so far), where I don't have to deal with different colleagues and my boss is not residing here in the UAE.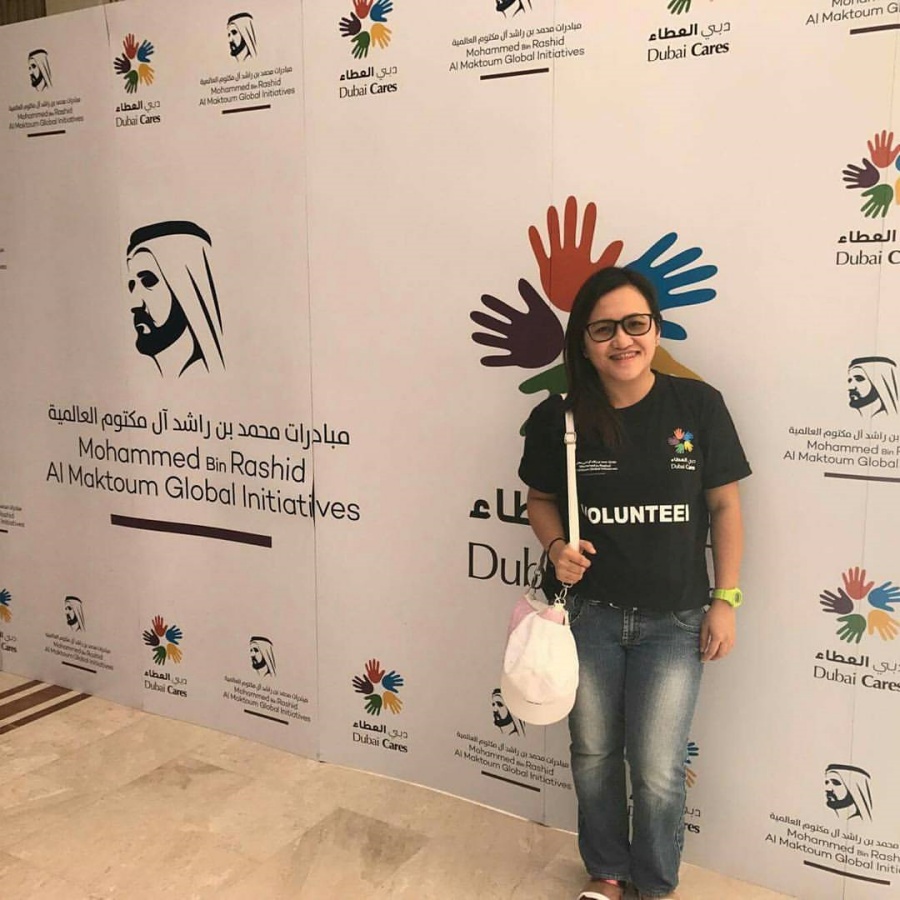 4. How do you find your current job? Are you happy/satisfied with it?
I was with PICPA Dubai (Philippine Institute of Certified Public Accountants in Dubai) as one of the officers back in 2018 when I met the former accountant of my current company. She recommended me and when I met the boss, he just asked me one question — if I was willing to travel to Africa — and I said yes… and the rest is history.
I am blessed to be in this company as we work in a flexible manner. We don't have to be present in the office all the time. My boss is such a nice person that we get to dine with him whenever he comes to Dubai, and we share our personal lives without any boundaries. Aside from the flexibility, I get a good income to finance my goals.
5. Are you able to save in Dubai? Or do you have any investments you wish to share?
Yes, I am able to save while staying in this country where there are sales everywhere! I've learned my lesson in 2017, when there was an emergency and I had to borrow money from friends, which is a shame especially if you are earning enough. From then onwards, I've changed my spending habits and increased my income. I've started buying cheap brands for specific items, and I've stopped looking at labels/brands. I also follow my monthly budget religiously.
Moreover, I am saving for my emergency funds, while investing in stock markets. I am still paying for my life insurance (Zurich is the best because as early as the third year of payment, the premium you pay has an investment portion).
Finally, I have also started an e-commerce website, Lifestyle in Cloud. It caters to women's needs on skin care and beauty products from Korea and local brands from the Philippines.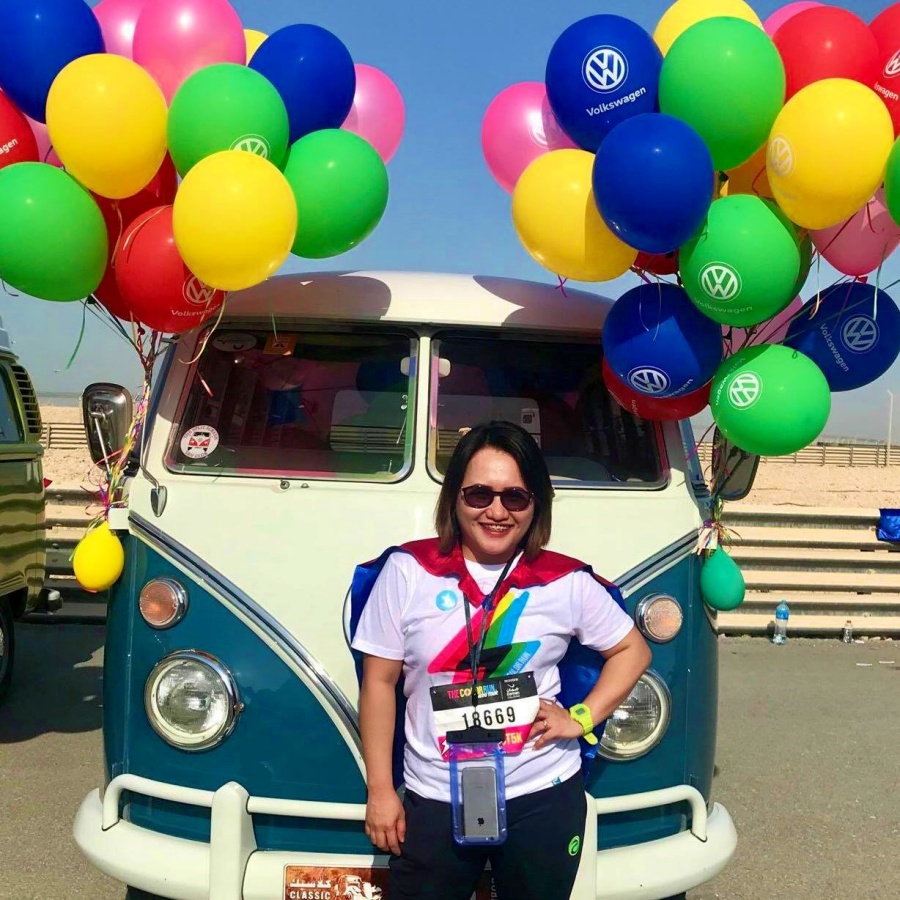 6. Is it difficult to live in Dubai? What are your struggles? What's life like outside work?
I think many of you can relate when I say that starting in Dubai was never an easy journey. I have had my share when my anxiety had recurred during my first few months here. I was working in a toxic environment where I went to sleep at 2AM, and needed to wake up by 6AM. I was so stressed that whenever I attended the Holy Mass in church, I was crying to God to heal me and lift me from where I was before. Indeed, the first six months is the most crucial stage of being an OFW. If you survive those months, then you are a "warrior!"
Living in Dubai was not easy in the beginning, but as time goes by, in God's perfect time, you will find your comfortable zone. Trust me, it is a process, but hang on there! You have to be ready living in a space (literally a bed space) where you share with others. I have experienced transferring from one place to another six times in a span of one year.
Before the pandemic, I was doing volunteer jobs in our church ministry and in Dubai Cares (the best organization to apply for volunteering jobs in the UAE). I was active in different events to widen my network, since I don't have any family members here except for college friends. Now, I enjoy walking outside as one of my physical activities.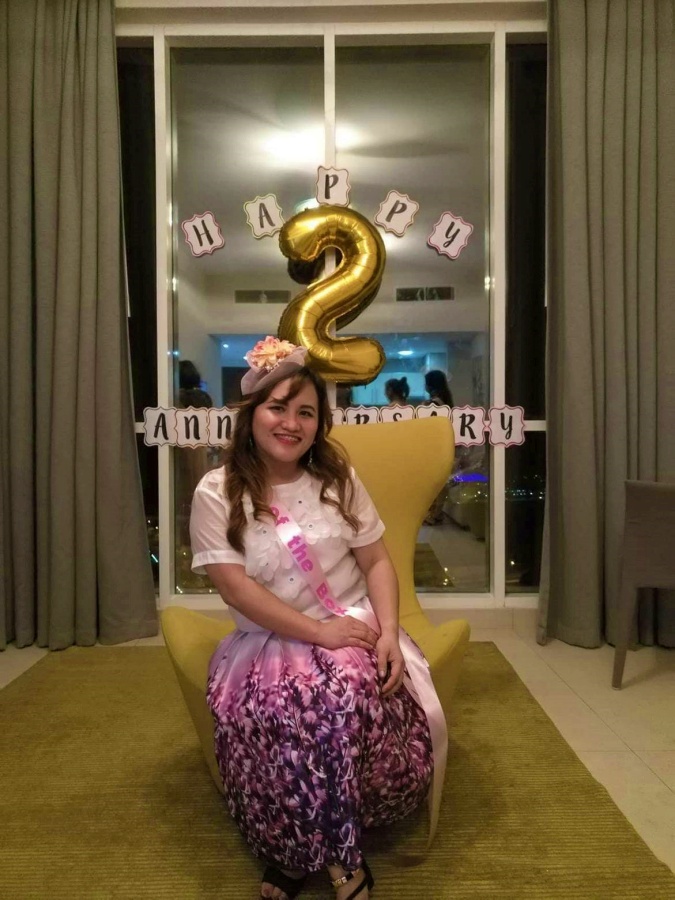 7. What do you like about Dubai?
Dubai is the safest place to live in! There's convenience, online grocery, food, delivery of documents, transportation, etc. Living in Dubai is so convenient and progressive. I have never experienced racism during my entire stay here. But the best part, which I think most of you will agree — is the high-paying job and the non-taxable income that speeds up savings.
8. What do you NOT Like about Dubai?
The weather! But if you look from a positive perspective, when you're exposed to heat outside during summer time, you can imagine how hot it is in hell, hahaha! Just kidding! In this manner, I try to be a better person.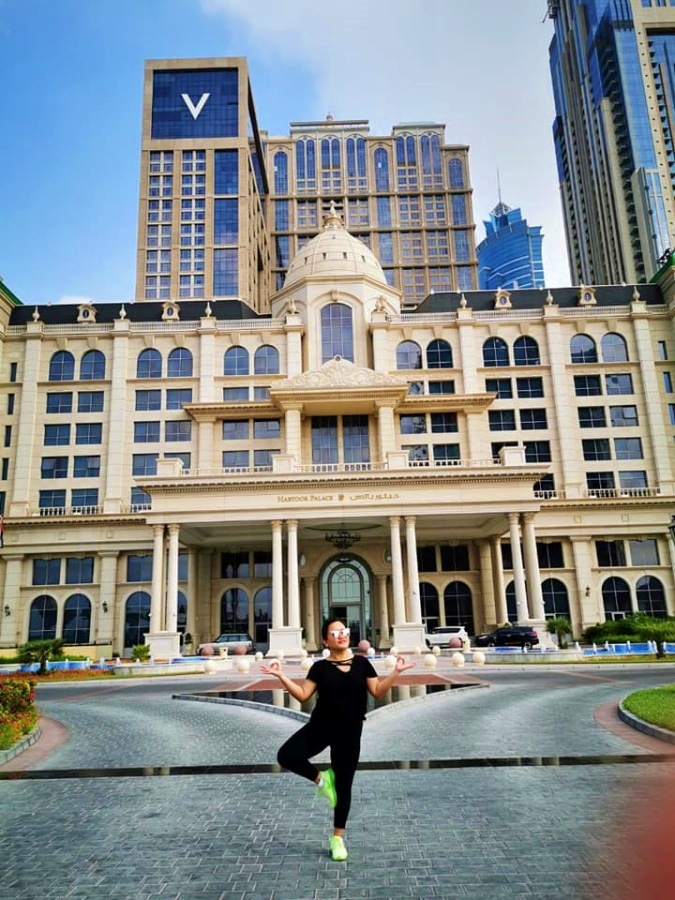 9. What are your plans for your career/family/future?
I pray that one day, my business Lifestyle in Cloud scales up and I can employ people that have the same goals as mine. I want to work wherever I can and earn a living that can give back more to the community. I want to travel the world with my loved ones. Aside from doing business, I also want to be a coach for those suffering with anxiety. If I'm able to survive the darkness, others can do, too. I pray for them.
10. You have any tips for kabayans when working/finding work/living in Dubai?
Yes! I'd like to share the following tips to my fellow kabayans:
Set specific goals and work on those goals.
Be with people who share the same passion. Avoid toxic people.
When you're looking for a job, don't settle for less. Don't just accept the job because your visa is expiring. Start your journey right.
Don't entertain people who tell you it's difficult to get a high-paying job. Keep your faith in God.
Join a community that will strengthen your faith. God is the only ally you have in this journey.
Enjoy the job-hunting phase as when you start working, these things will not be easy.
Don't work too much that it will deteriorate your body and mind. Work smart.
Fix your money mindset. Don't send all your salary to family members. SAVE.
Take care of your health, exercise, eat healthy, and avoid toxic people.
Don't gossip, always give the person the benefit of the doubt.
Believe that Dubai is for YOU!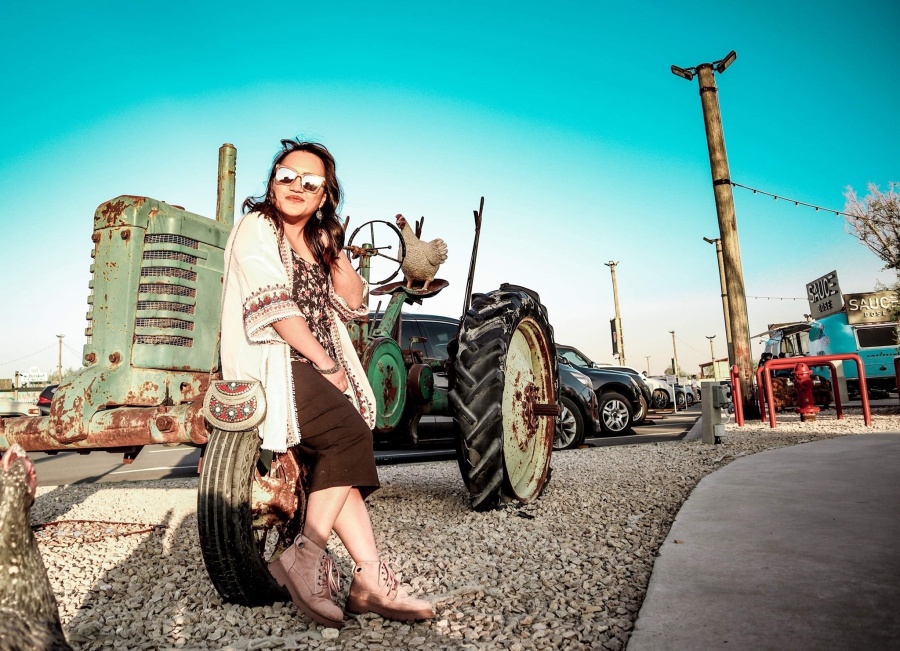 Follow "Lifestyle in Cloud" Online
Erniely shares: "Hey Amigas! Lifestyle in Cloud is a one-stop shop for every woman's needs. We sell skin care, cosmetics, and fashion products. We have products from Korea and local brands from the Philippines such as Luxe Organix, Tokyo White, Catt and Co, Ivana Skin, and many more. Please feel free to visit our website and our social media accounts:"
Website: Lifestyle in Cloud
Facebook: Lifestyle in Cloud UAE
Instagram: @lifestyle.in.cloud
TikTok: @lifestyle.in.cloud
—————-
*Photos provided by Erniely
Are you an expat in Dubai? Do you want to be featured in the website? Send us an email telling us you want to be featured at admin@dubaiOFW.com and we will send you the set of questions! Let's help other Pinoys who want to come to Dubai understand what life in the UAE is like through your story.