If you're looking to have an awesome night-out with friends with a Persian flair, Dubai has a vibrant selection of the best Persian night clubs and bars that offer an unforgettable experience. The fusion of modern entertainment and rich Persian culture has given rise to a unique nightlife scene that caters to both locals and visitors.
Whether you're in the mood for pulsating music, exquisite Persian cuisine, or the allure of lavish interiors, the best Persian nightclubs and bars in Dubai are ready to immerse you in a world of excitement and luxury. Join us as we explore these remarkable destinations where the energy of Dubai's nightlife meets the elegance of Persian traditions.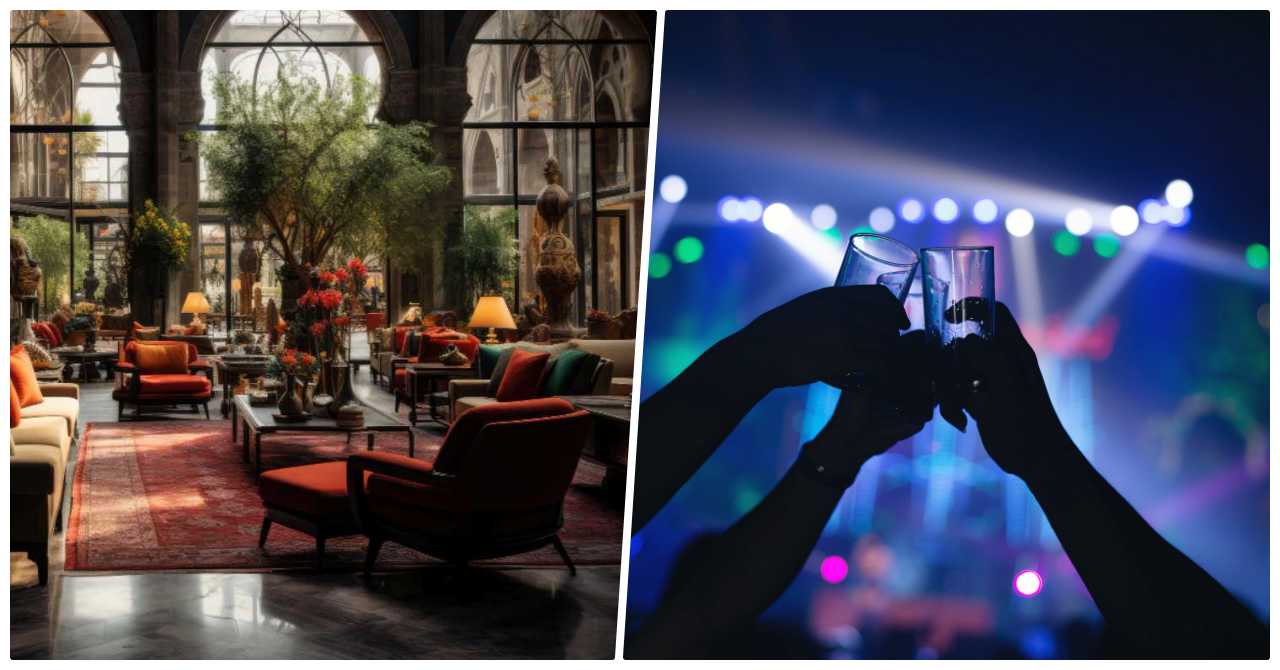 Exploring Dubai nightlife perfectly complements the city's promise of endless possibilities and incredible adventures for tourists seeking an unforgettable vacation.
Amidst the backdrop of Dubai's captivating attractions, including its finest Iranian nightclubs, the city unveils a nightlife scene that's both captivating and diverse.
As you immerse yourself in the culture and unique experiences that Dubai offers, the allure of the shifting desert dunes calls out to your sense of adventure, while the inviting beach resorts promise relaxation and luxury.
The nighttime pulse of Dubai is just as enchanting as its daytime wonders, featuring some of the most exceptional Iranian clubs, world-renowned DJs, and the most upscale bars.
Given alcohol restrictions in other emirates, Dubai stands out as the prime destination for experiencing the United Arab Emirates' most vibrant and exhilarating nightlife.
Address: G floor,Grand Millennium Dubai,Sheikh Zayed Road,Exit 36, Al Barsha South، TECOM – Media City – Dubai – United Arab Emirates
Contact number: +97144299999
Google Map Location:
Crystal Bar, nestled within Dubai's 5-star Grand Millennium Dubai, offers a stellar night-out experience in the heart of the city. Boasting a stylish lounge setting, it beckons those seeking a vibrant ambiance for drinks and light meals.
The internationally inspired menu features meals and sandwiches crafted with passion.
With an array of favorite beverages and a skilled bartender, guests are treated to delectable concoctions.
The addition of a premium Cigar cabinet adds to the luxury.
Live entertainment on Thursdays, Fridays, and Saturdays from 7:00 PM further elevates the experience, making Crystal Bar a prime choice for an unforgettable night out.
Address: Burj Khalifa – Lobby Level, Armani Hotel – Dubai – United Arab Emirates
Contact number: +97148883308
Google Map Location:
Armani/Prive offers an exceptional night-out experience, with its captivating ambiance and cultural themes.
The launch of the Chinese New Year was a memorable event, featuring enticing music and a rich color scheme that resonates with those who appreciate culture.
The venue's ethnic charm and classy crowd add to the allure, inspiring visitors to dress up and immerse themselves in the atmosphere.
Impeccable service and courteous staff enhance the experience, while the convenience of free valet parking at Burj Khalifa adds a practical touch.
The cooperative security ensures a carefree environment, allowing guests to fully enjoy themselves.
The spot, nestled within Armani Hotel, surprises with its remarkable quality, making it a must-visit destination.
Address: Water Canal – Al Habtoor City – Sheikh Zayed Rd – Dubai – United Arab Emirates
Contact number: +971569761014
Google Map Location:
Nargui Five Dubai, located in the vibrant ambiance of Habtoor City in Business Bay, stands out as an exceptional night club destination.
Its captivating atmosphere, high-caliber music, and attentive service combine to create an unforgettable night-out experience.
With sophisticated decor, an impressive sound system, and a diverse range of entertainment, Nargui Five sets the stage for an electrifying evening.
The staff's professionalism and commitment to guest satisfaction truly make this club remarkable.
Whether for energetic dancing or relaxed camaraderie, Nargui Five promises an exceptional time, solidifying its status as a must-visit in Dubai's nightlife scene.
4. Cirque Le Soir
Address: Sheraton Grand Hotel – Trade Centre – Trade Centre 1 – Dubai – United Arab Emirates
Contact number: +971565111311
Google Map Location:
With a captivating theme in every detail, Cirque Le Soir offers an exceptional nightlife experience. Its lively atmosphere, top-notch DJ, and talented performers create an electrifying ambiance.
Friendly staff provide swift, high-quality service while the venue's unique circus-inspired theme is evident from entrance to club.
Guests praise the delightful atmosphere, delectable food and drinks, expressing a strong desire to return to this enchanting and vibrant destination for another unforgettable night out.
Address: Taj Hotel – Burj Khalifa Blvd – Business Bay – Dubai – United Arab Emirates
Contact number: +971566783357
Google Map Location:
Billionaire Dubai emerges as a premier nightlife destination with its captivating dinner show and dynamic entertainment lineup.
The ambiance is exceptional, enhanced by mesmerizing stage performances and lively Go Go dancers.
Transitioning seamlessly from dinner to club experience, the venue offers a diverse range of music and top tier shows, ensuring an enjoyable evening for visitors.
Renowned for its variety of performances and enthusiastic atmosphere, Billionaire Dubai stands out as a must-visit, drawing groups of friends and promising unforgettable nights of fun and entertainment.
Address: V Hotel Dubai, Al Habtoor City – 260 Sheikh Zayed Rd – Dubai – United Arab Emirates
Contact number: +971565012039
Google Map Location:
BLU stands out as an exceptional choice for a night out in Dubai, offering a remarkable blend of elements that create an unforgettable experience.
With its breathtaking view of Dubai's iconic skyline, the ambiance is instantly elevated.
High-quality food tantalizes the taste buds, complemented by the soothing lounge music that sets the perfect backdrop for conversations.
Guests are also treated to an exquisite Shisha experience, adding to the charm of the evening.
The positive reviews highlight the fantastic food, drinks, and music, making BLU a must-visit destination for a memorable night with friends.
Address: GSS palace first floor – Baniyas square – Deira – Dubai – United Arab Emirates
Google Map Location:
Casablanca offers an exceptional night-out experience due to its excellent management, top-notch service, live music tailored to individual preferences, and a stunningly beautiful ambiance.
With a strong focus on customer satisfaction, the establishment stands out for its attentive staff, ensuring a seamless and enjoyable time.
The dynamic music choices cater to diverse tastes, enhancing the atmosphere, while the overall aesthetic charm of the place contributes to its undeniable appeal, making Casablanca a prime destination for a memorable night on the town.
8. Persis Club
Address: Metropolitan Hotel Dubai Sheikh Zayed Road, Exit – 41 Al Thanya St – Dubai – United Arab Emirates
Contact number: +971502590700
Google Map Location:
A top-notch nightlife destination in Dubai, Persis Club stands out for its excellent music and inviting atmosphere.
The club boasts an exceptional band and live music that keeps the energy high.
The staff's helpful and supportive nature enhances the overall experience, making it a must-visit spot for a memorable night out.
With strong recommendations from visitors, Persis Club is celebrated for its great music, kind personnel, and guaranteed enjoyment, making it a definite return-worthy option.
9. Iranian Club Dubai
Address: Oud Metha Rd – Oud Metha – Dubai – United Arab Emirates
Contact number: +97143367700
Google Map Location:
The Iranian Club Dubai offers an exceptional night-out experience with its quiet ambiance, authentic Persian cuisine, and attentive service.
Patrons praise the generous portions of delicious food and commend the accommodating staff, who go the extra mile to make occasions special, even arranging last-minute surprises like birthday cakes.
With ample parking and a cozy atmosphere, this club stands out for its genuine and tasty Persian fare.
Address: 48 Al Maktoum Rd – Deira – Riggat Al Buteen – Dubai – United Arab Emirates
Contact number: +971 4 295 1757
Google Map Location:
Coochini Iranian Nightclub stands as a distinctive destination for a memorable night out.
Boasting 12 years of excellence, this unique restaurant offers a plethora of Persian and global delicacies around the clock.
Complemented by a full-fledged bar, guests are treated to not only delectable dishes but also an inviting ambiance crafted for their comfort.
The establishment's commitment to customer satisfaction and a secure, relaxing atmosphere sets the stage for an extraordinary experience.
Live music, DJs, musicians, singers, and dancers further elevate the evening, ensuring patrons enjoy their sumptuous meals to the fullest.
Address: Radisson Blu Hotel, Dubai Deira Creek – Baniyas Rd – Dubai – United Arab Emirates
Contact number: +97142227171
Google Map Location:
Renowned as one of the finest Persian restaurants in the UAE, Shabestan Restaurant offers an exceptional night-out experience.
The restaurant boasts an array of delectable Persian dishes enriched with a medley of flavors and captivating aromas derived from an assortment of spices.
Its enchanting ambiance and invigorating music create an atmosphere that leaves guests feeling revitalized.
A harmonious blend of authentic and traditional Iranian flavors grace their menu, ensuring an authentic culinary journey.
With live music adding to the allure, Shabestan Restaurant stands as a must-visit destination, where mouthwatering cuisine and top-notch service await.
12. Iran Zamin Restaurant & Café
Address: Iris Blue – Dubai Marina – Dubai – United Arab Emirates
Contact number: +97144329661
Google Map Location:
Iran Zamin Restaurant & Café offers an exceptional night-out experience enriched with delightful Iranian cuisine. The highlight is the tender Dizi (lamb stew), skillfully prepared and served in a unique cast iron pot.
Beyond the culinary delights, the restaurant boasts a diverse menu of Persian and Arabian/Mediterranean dishes, all prepared with freshness and flavor in mind.
With designated sections for both smokers and non-smokers, guests can enjoy their preferences comfortably.
Live music performances further enhance the ambiance, making it a must-visit spot for those seeking an authentic taste of Persia in a captivating setting.
Address: Shop#2, Al Waleed Paradise Bldg, Sheikh Zayed Road JLT Cluster R – Dubai – United Arab Emirates
Contact number: +97144503532
Google Map Location:
Farsi Restaurant offers an exceptional night-out experience, distinguished by its impeccable dining and service.
The warm welcome from the staff sets the tone, complemented by a cozy ambiance created through dim lighting and tasteful decor.
The diverse menu impresses with its flavorful options, each dish surpassing expectations in taste and presentation. Noteworthy is the exquisite signature dish, a true delight.
Beyond the exceptional food, the attentive and knowledgeable waitstaff contribute to memorable evenings.
The restaurant's dedication to using fresh, high-quality ingredients ensures every dish bursts with flavor.
This hidden gem promises a dining experience that rivals renowned establishments, making it perfect for romantic dinners and special celebrations.
Address: United Arab Emirates – Dubai – United Arab Emirates
Contact number: +97143686505
Google Map Location:
ANAR stands out as an exceptional nightlife destination, offering a delightful blend of succulent Persian cuisine and stunning canal views.
The menu boasts mouthwatering dishes, like the juicy saffron boneless chicken and tender ground beef.
Overall, ANAR promises top-notch service, delectable food, and a picturesque setting for an unforgettable night out.
Address: 7894+62F – Deira – Al Rigga – Dubai – United Arab Emirates
Contact number: +97142227720
Google Map Location:
Shiraz Nights restaurant in Dubai, located at Baniyas Square, offers an authentic Persian dining experience with a welcoming ambiance and attentive service.
The traditional Persian decor creates a cozy atmosphere for relaxed dining with loved ones.
The menu features flavorful Persian dishes, including succulent kebabs and aromatic stews, all prepared meticulously.
Generous portions leave diners satisfied, with standout dishes like saffron-infused rice and a delightful mixed grill platter.
The restaurant's dedication to quality ingredients and culinary expertise shines through in presentation and taste, making Shiraz Nights a must-visit for a memorable Persian culinary journey.
Address: Sheikh Rashid Rd – Garhoud – Dubai – United Arab Emirates
Google Map Location:
Golestan Restaurant offers an exceptional nightlife experience with its vibrant atmosphere and live music. Despite its initial impression as a Shisha cafe, the restaurant surprises with its delectably juicy shishtawk and reasonably priced lunch menu. A blend of excellent Persian cuisine and an old-school ambiance creates an inviting space for both lunch and dinner. Situated along a prominent street in Deira, it's a must-visit destination for those seeking memorable evenings filled with delicious food and lively music.
17. Shayan Restaurant
Address: Al Ghurair Centre – Deira – Dubai – United Arab Emirates
Contact number: +97142933270
Google Map Location:
Shayan Restaurant offers an exceptional night-out experience with its enticing set menu showcasing a variety of delectable Iranian dishes.
Renowned for its remarkable food quality, taste, and presentation, this cozy and well-decorated establishment in a 5-star hotel stands out as a haven for Iranian cuisine enthusiasts.
The friendly staff adds to the welcoming ambiance.
While prices lean towards fine dining, the experience justifies it.
Noteworthy is their famed 1-meter kebab at AED 260, catering to hearty appetites.
The spacious venue accommodates a large crowd, making it an excellent choice for gatherings.
18. Enigma
Address: Al Jaddaf – Jaddaf Waterfront – Dubai – United Arab Emirates
Contact number: +97145568830
Google Map Location:
Enigma stands out as a luxurious and top-tier dining destination, highly recommended for an exceptional night out.
Its exquisite cuisine, particularly the tender beef options and secret spices, guarantees a delightful gastronomic experience.
The restaurant's inviting ambiance suits couples and families alike, accompanied by friendly and hospitable staff.
The unique ice cream presentation adds a touch of excitement.
Enigma also boasts world-class vegan dishes like Fesenjan, and the memorable Chupan salad is a must-try.
With impeccable service, delectable food, live music, and a stylish setting, Enigma offers an unforgettable evening.
19. Q's Bar and Lounge
Address: Al Jaddaf – Jaddaf Waterfront – Dubai – United Arab Emirates
Contact number: +97145568865
Google Map Location:
Q's Bar and Lounge stands as a quintessential Dubai nightlife destination for those seeking an exceptional night out.
With live jazz music that resonates with excellence, a vibrant atmosphere, and a talented singer, the experience becomes truly unforgettable.
The cool and relaxed vibes encourage singing and dancing, while the delectable food lives up to expectations.
Despite prices reflecting quality, patrons are treated to a friendly staff and a wonderful ambiance.
Quincy Jones' Q Bar emerges as a must-visit spot in Dubai, offering top-notch entertainment, delectable cuisine, and the opportunity to enjoy a cigar if desired.
Tips to Enjoy a Night-out in Dubai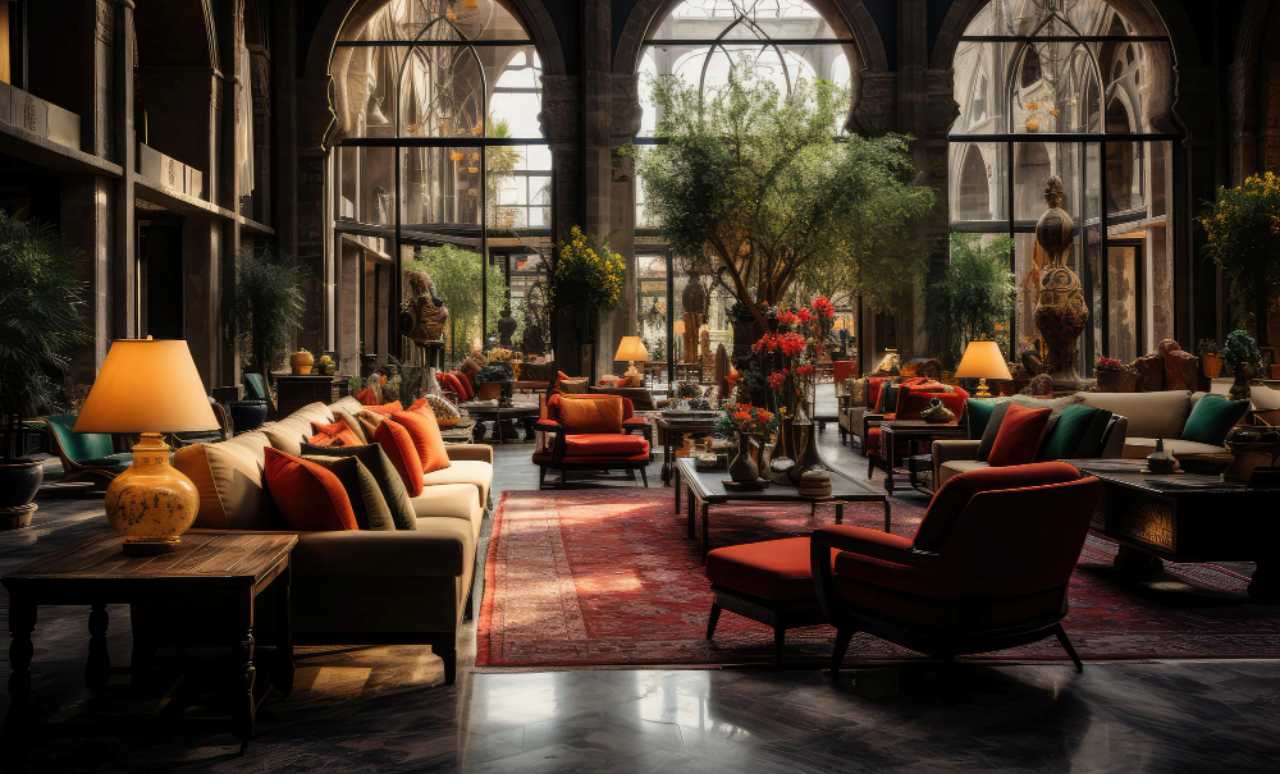 Dubai, a city known for its dazzling skyscrapers, luxurious lifestyle, and vibrant culture, offers an incredible array of nightlife experiences. Whether you're a visitor or a resident, here are some essential tips to ensure you have an unforgettable night out in this bustling metropolis:
Dress to Impress: Dubai's nightlife scene often leans towards sophistication. Many venues have dress codes, so it's a good idea to dress stylishly and avoid overly casual attire.
Know the Hotspots: Research the best clubs, bars, and lounges ahead of time. Each venue has its unique ambiance, music, and crowd. From the trendy Dubai Marina to the cultural richness of Al Fahidi Historical Neighborhood, there's something for everyone.
Check the Timings: Dubai's nightlife starts later than in some other cities. Most clubs and bars come alive after 10 PM and continue until the early morning hours. Plan accordingly to make the most of the night.
Reserve in Advance: Popular venues can get crowded quickly, so consider making reservations, especially if you're going with a group. This ensures you have a spot and avoids disappointment at the door.
Explore Culinary Delights: Many nightlife venues offer exquisite dining experiences as well. Enjoy a delicious dinner before hitting the dance floor or enjoying live entertainment.
Adhere to Local Laws: Dubai has strict laws and regulations, even in its nightlife. Drinking alcohol is permitted only in licensed venues, and public drunkenness can lead to legal issues. Respect local customs and traditions while having a good time.
Transportation Plans: Plan your transportation ahead of time. Taxis and ride-sharing services are readily available, but it's wise to know your options to ensure a safe journey back home after a night of fun.
Be Mindful of Photography: While Dubai is an Instagram-worthy destination, remember that taking photos of others without permission might be considered invasive. Always ask before snapping a picture.
Respect Cultural Sensitivities: Dubai is an international hub with a diverse population. Respect cultural norms and avoid public displays of affection, offensive language, or behavior that might be considered inappropriate.
Stay Hydrated: Dubai's nightlife can be energetic, and the climate is warm. Drink plenty of water to stay hydrated, especially if you're dancing and enjoying the music.
Experience Live Entertainment: Dubai's nightlife isn't just about dancing and drinks. Look for venues offering live music, performances, and shows to add an extra layer of entertainment to your night out.
Embrace Diversity: The nightlife scene in Dubai is incredibly diverse, with people from all over the world. Engage in conversations, make new friends, and enjoy the cosmopolitan atmosphere.
By following these tips, you'll be well-prepared to dive into Dubai's electrifying nightlife and create lasting memories in this city that never sleeps. Whether you're dancing under the stars or sipping cocktails with a view of the skyline, Dubai's nightscape promises an extraordinary experience.
Reminders when Enjoying out at Nightclubs and Bars in Dubai
Navigating the vibrant nightlife of Dubai's nightclubs and bars requires a balance of excitement and awareness. Here's a guide to help you make the most of your experience while keeping essential reminders in mind:
Dress Code Awareness: Dubai has a reputation for its stylish and upscale atmosphere. Check the dress code of the nightclub or bar you're planning to visit. Many places have specific requirements, which usually involve smart-casual or upscale attire. Avoid wearing beachwear, athletic wear, or overly revealing outfits.
Valid Identification: Always carry a valid identification card or passport, as age verification is crucial when entering nightclubs and bars. The legal drinking age in Dubai is 21.
Prior Reservations: Especially on weekends and during peak seasons, it's wise to make reservations in advance. This ensures you have a spot and helps you skip long entry lines.
Arrive Early: Arriving early not only allows you to secure a good spot but also often comes with perks like discounted entry fees or complimentary drinks during happy hours.
Respect Local Culture: Dubai follows Islamic traditions and customs. While nightclubs and bars offer more relaxed environments, it's important to show respect by avoiding public displays of affection and dressing modestly outside the venue.
Alcohol Consumption: Note that alcohol is typically served only within licensed venues such as hotels, bars, and nightclubs. Public intoxication and drinking in non-designated areas can result in fines or legal issues.
Transportation: Arrange for transportation beforehand. Taxis and ride-sharing services are readily available and ensure a safe journey back after a night out.
Safety Precautions: Keep an eye on your belongings at all times. While Dubai is generally safe, it's better to be cautious and prevent any potential issues.
Respect Venue Rules: Each nightclub or bar may have specific rules and guidelines. Familiarize yourself with these rules to ensure a smooth experience and avoid any misunderstandings.
Mix of Nationalities: Dubai's nightlife attracts people from all around the world. Embrace the diversity and be open to making new friends and connections.
Currency and Payments: Carry local currency (United Arab Emirates Dirham – AED) for cover charges and small expenses. Many places also accept credit cards.
Photography Restrictions: Always ask for permission before taking photos, especially if there are other patrons in the frame. Some venues might have restrictions on photography.
Responsible Drinking: Enjoy the night responsibly. Know your limits and pace yourself to ensure you have a memorable and enjoyable experience.
Tipping Etiquette: Tipping is appreciated but not always mandatory. Check if service charges are included in the bill. If not, leaving a tip for good service is a courteous gesture.
Plan Your Exit: Before you head out, have a plan for getting back to your accommodation. Dubai's public transportation system operates till late, making it convenient to get around.
By keeping these reminders in mind, you can fully enjoy the vibrant and dynamic nightlife that Dubai's nightclubs and bars have to offer while respecting local customs and ensuring your safety and enjoyment.
Frequently Asked Questions
1. What are the Best Persian Night Clubs and Bars in Dubai?
Some of the best Persian nightclubs and bars in Dubai include Armani/Prive, People by Crystal, Nargui Five Dubai, and BLU.
2. What Sets These Persian Night Clubs Apart?
These clubs offer a unique blend of modern entertainment and Persian cultural influences, creating an ambiance that caters to both locals and visitors seeking a distinct nightlife experience.
3. Do These Venues Play Persian Music?
Yes, many of these venues feature Persian music, providing an authentic atmosphere that resonates with the culture. You can enjoy a mix of traditional and contemporary Persian tunes.
4. What's the Atmosphere Like?
The atmosphere is often lively and energetic, with a fusion of Persian elegance and modern nightlife trends. Expect stylish interiors, live performances, and an overall vibrant vibe.
5. Do These Venues Serve Persian Cuisine?
Some venues may offer Persian cuisine as part of their menu, providing a taste of traditional dishes that complement the cultural experience.
6. Are These Venues Expensive?
Prices can vary depending on the venue and the services offered. While some venues might have higher price points, they often provide a premium experience that aligns with their quality.
7. Is There a Dress Code?
Many Persian nightclubs and bars in Dubai have a smart-casual or upscale dress code. It's advisable to check the specific dress requirements of the venue before visiting.
8. Do I Need to Make Reservations?
Making reservations, especially during weekends and peak seasons, is recommended. This ensures you have a spot and can avoid waiting in long lines.
By exploring these frequently asked questions, you'll gain a better understanding of what to expect when visiting the best Persian night clubs and bars in Dubai. Remember to check each venue's details and offerings to tailor your experience to your preferences.
Summary
In conclusion, Dubai stands as an alluring destination for those seeking an extraordinary night out enriched with a Persian touch.
The dynamic fusion of contemporary entertainment and the opulence of Persian heritage has cultivated an unparalleled nightlife landscape that resonates with both residents and tourists.
Whether your preference is for electrifying music, delectable Persian delicacies, or the splendor of extravagant interiors, Dubai's premier Persian nightclubs and bars are poised to envelop you in a realm of opulence and allure.
READ NEXT: 17 Indian Night Clubs and Dance Bars in Dubai