Dubai is renowned for its luxury lifestyle and high-end entertainment options, and the city's shisha scene is no exception. With an array of rooftop lounges, traditional Arabic cafes, and chic contemporary venues, Dubai boasts some of the best shisha places in the world.
Whether you're looking for a relaxing evening with friends, a romantic date, or an unforgettable party experience, the city's diverse selection of shisha places has something for everyone. So get ready to indulge in the rich and aromatic flavors of the Middle East as we explore the best shisha places in Dubai.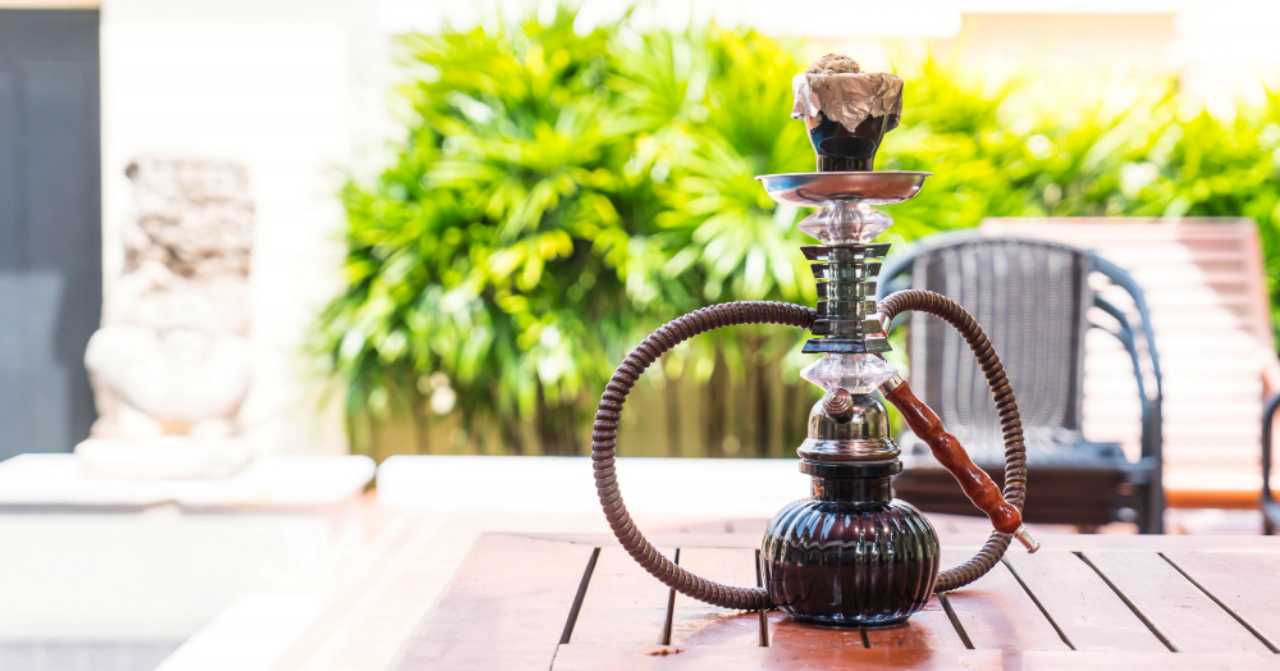 Shisha, also known as hookah, has a rich cultural history in the Middle East and has been a staple of social gatherings for centuries. In Dubai and the surrounding regions, shisha has evolved into a symbol of elegance, hospitality, and conviviality.
The ritual of sharing a shisha pipe with friends and family is steeped in tradition, offering a relaxed and enjoyable way to spend time together.
The intricate and ornate design of the shisha pipes, combined with the variety of flavors, such as mint, fruit, and floral blends, makes for a multi-sensory experience that continues to captivate people of all ages.
Additionally, the social aspect of shisha smoking has made it a popular pastime in Dubai and the wider Middle East, adding to its continued popularity and appeal.
Moreover, here are some of the benefits of smoking shisha:
Socialization: Shisha smoking is often enjoyed in a group setting, promoting socialization and creating a sense of community.
Relaxation: The act of smoking shisha is seen as a relaxing and meditative experience, helping individuals to unwind and de-stress.
Aromatherapy: The wide range of flavors available, such as mint, fruit, and floral blends, offer a pleasing and aromatic experience that can improve mood and enhance the overall shisha experience.
Cultural tradition: Shisha has a rich cultural history in the Middle East and continues to be an integral part of social gatherings and events.
Improved respiratory health: In comparison to smoking cigarettes, shisha smoke is filtered through water, reducing the amount of harmful chemicals inhaled and potentially improving respiratory health.
Versatility: Shisha can be enjoyed in a variety of settings, including outdoor lounges, traditional Arabic cafes, and modern indoor venues, making it a versatile and flexible pastime.
1. HUQQA
Location: The Dubai Mall, Level 3, Zabeel Extension
Timings: 10:00 am to 12:00 am | 10:00 am to 01:00 am (Thursday to Saturday)
Contact: +971521733376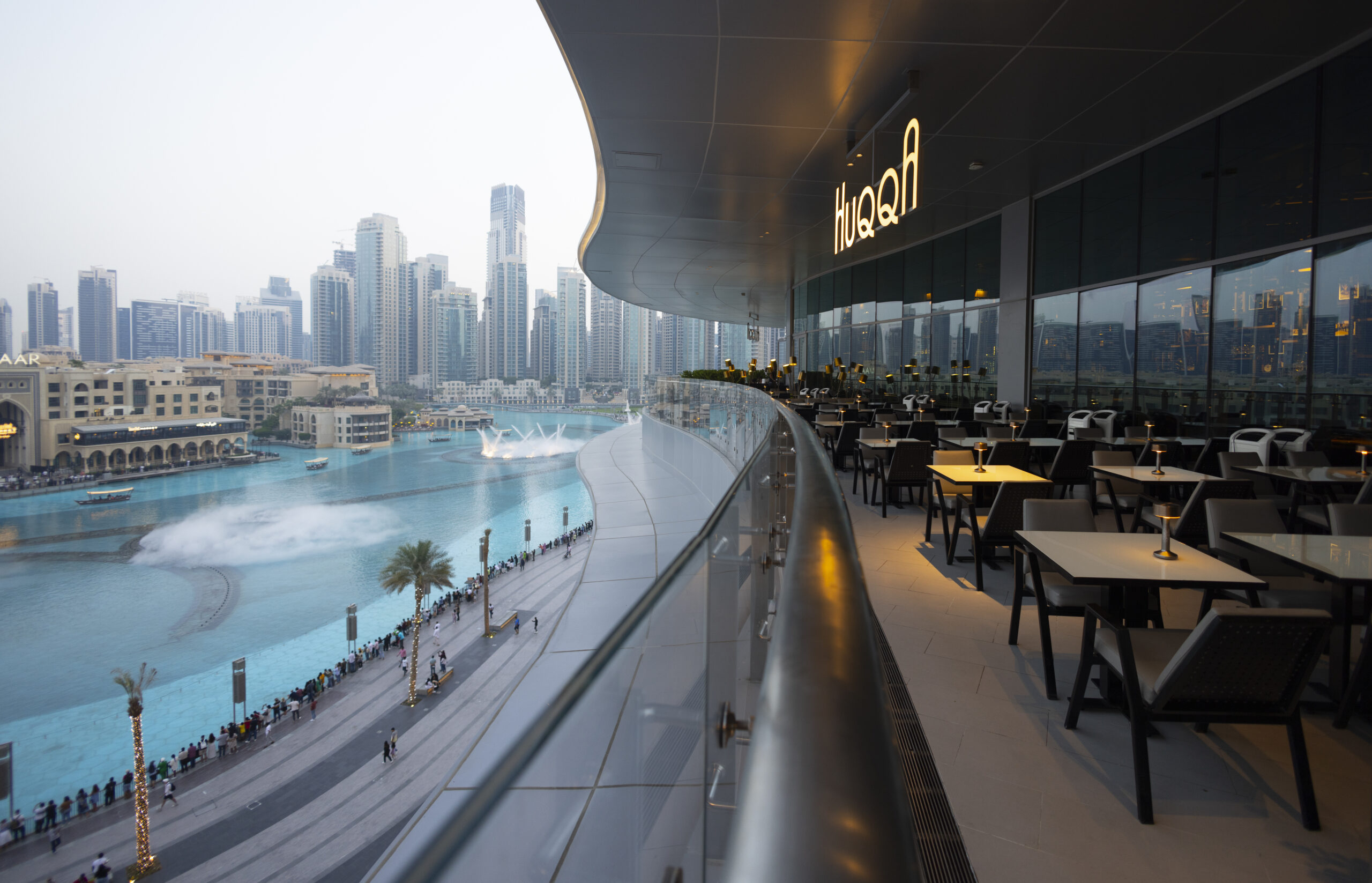 Nestled in the heart of Dubai, HUQQA has established itself as a premier destination for shisha aficionados. With its prime location just steps away from the bustling Dubai Mall, it's the perfect place to relax and unwind after a day of shopping.
As you puff on your choice of exotic shisha flavors, ranging from fruity blends to rich and robust wood scents, you'll be treated to breathtaking views of Dubai's iconic cityscape and the mesmerizing fountain show.
The menu features an array of delectable Turkish dishes, each expertly crafted to tantalize your taste buds. Whether you're in the mood for a light snack or a full-fledged feast, HUQQA has something to suit every palate.
With prices ranging from AED 100 ($27) to AED 200 ($55), it's an affordable and unforgettable experience.
2. Buhayra Lounge
Location: Palace Downtown, Sheikh Mohammed Bin Rashid Boulevard, Downtown Dubai
Timings: Daily from 8:00 am to 1:00 am, with shisha only available from 04:00 pm
Contact: +97144287961, dineatpalacedowntown@addresshotels.com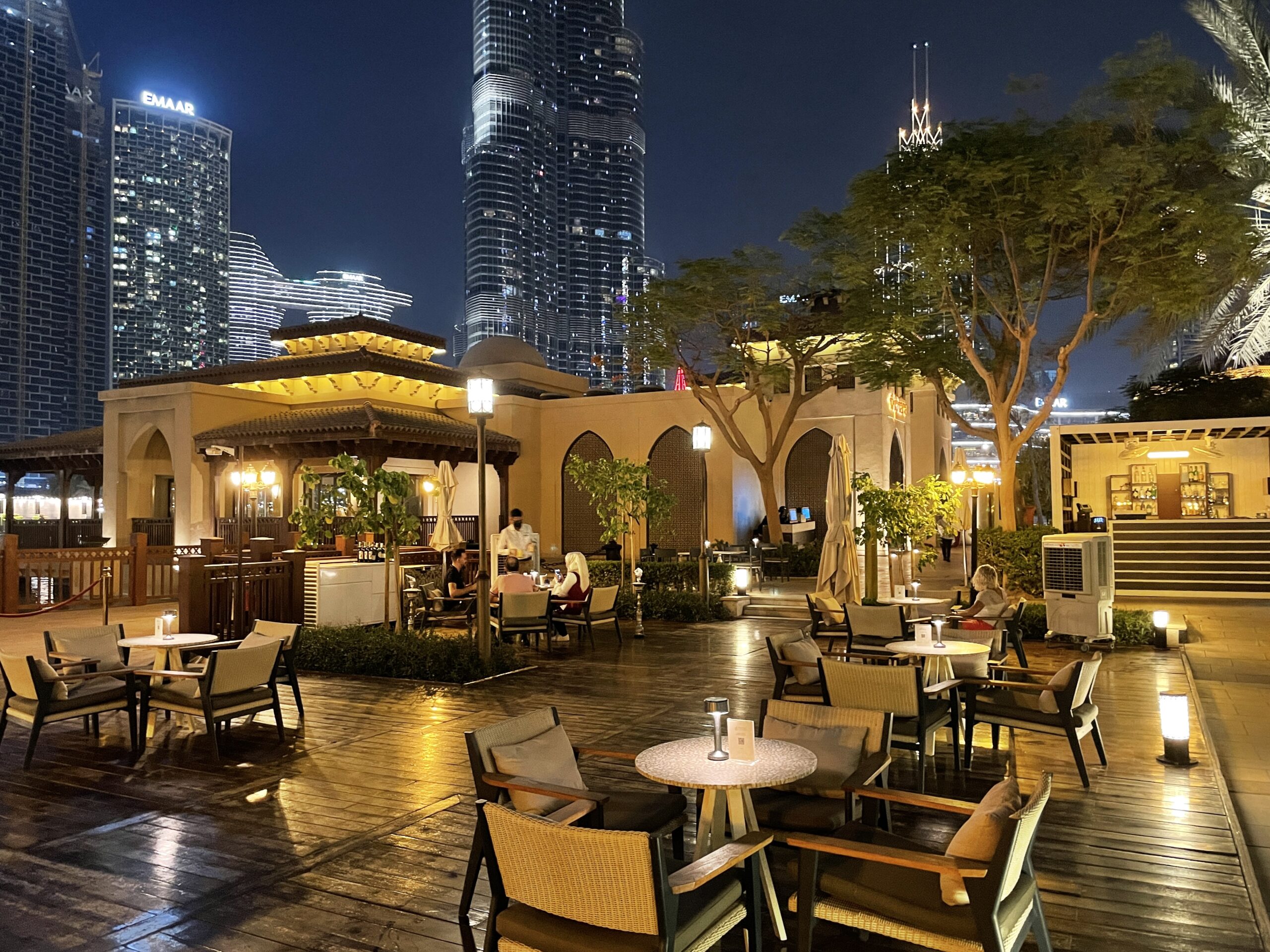 Immerse yourself in the rich culture and traditions of the Middle East at a stunning oasis in the heart of the city. Discover a hidden gem that offers a unique and authentic Bedouin-style experience, complete with Arabian tents, a lush palm-lined pool, and a menu filled with delicious Arabic cuisine.
Enjoy a meal of mouth-watering mezzes and refreshing beverages while listening to the soothing sounds of live music. Indulge in their selection of shisha flavours, including their signature Palace Shisha, a blend of three captivating tastes.
Experience the best of the Middle East and escape the hustle and bustle of the city for a truly unforgettable experience.
3. The Courtyards, One and Only Royal Mirage
Location: One&Only Royal Mirage, King Salman Bin Abdulaziz Al Saud St, Dubai Marina
Timings: Open daily from 05:00 pm to 01:00 am
Contact: +9714399 9999 , restaurants@oneandonlyroyalmirage.ae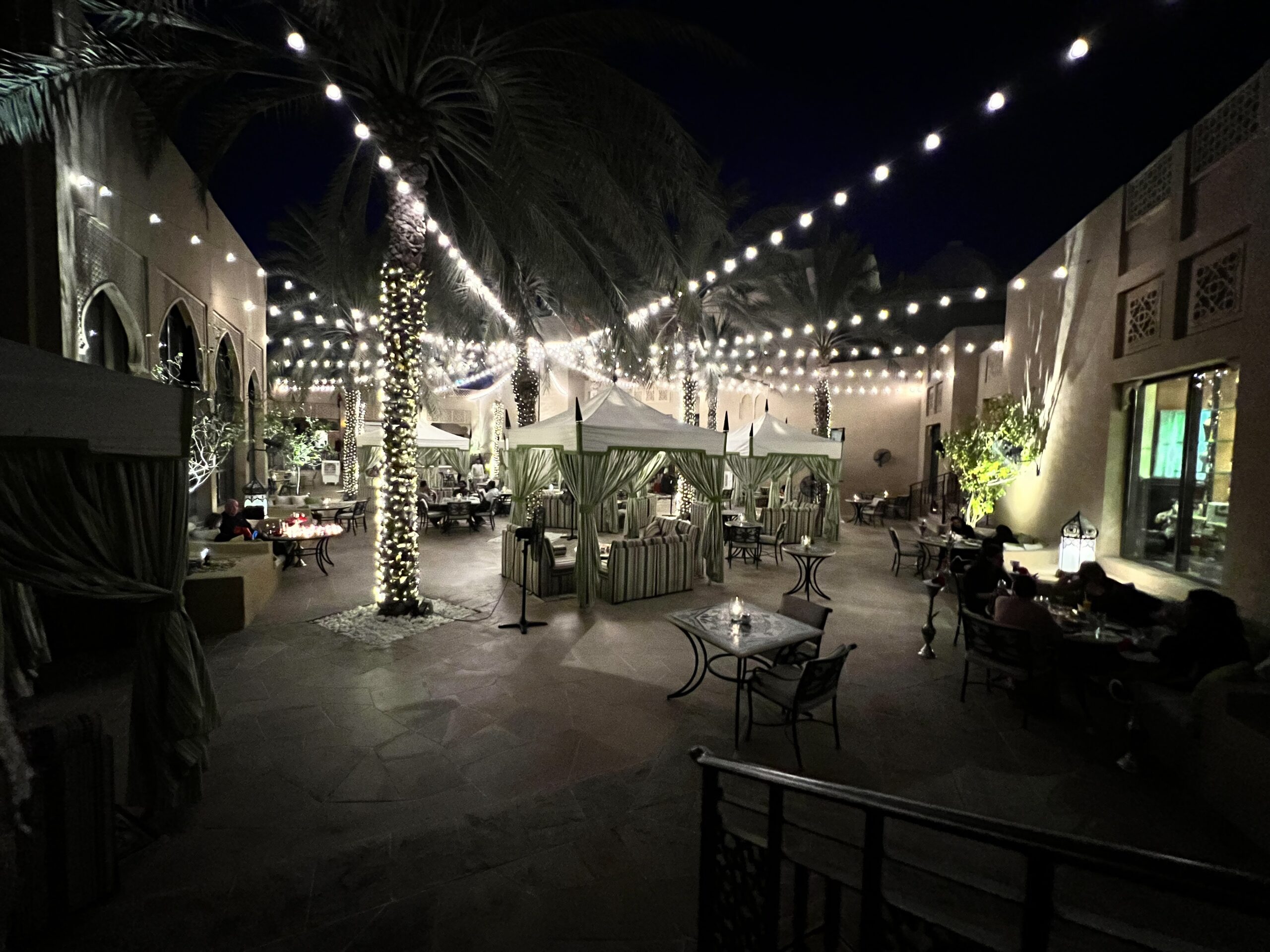 The Courtyards is a breathtaking oasis of comfort and relaxation, offering an unforgettable experience amidst the traditional ambiance of Arabian tents. With its cozy and inviting atmosphere, it is the perfect place to unwind with friends and enjoy a leisurely shisha evening. Surrounded by the elegant archways of The Palace and Arabian Court, guests are transported to a world of luxury and comfort.
The majlis style seating, complete with Bedouin tent print cushions and glowing Arabian lanterns, creates a warm and inviting atmosphere that invites guests to relax and unwind. With an impressive array of Arabian dishes and delicacies, guests are treated to an array of hot and cold mezzes, exotic flavoured shishas, and a cup of traditional Arabic tea.
The Courtyards is truly a magical and unforgettable destination, perfect for those seeking a unique and authentic Arabian experience.
4. Treehouse Lounge
Location: Taj Dubai, Burj Khalifa Street, Business Bay
Timings: 06:00 pm to 02:00 am from Saturday to Wednesday | 06:00 pm to 03:00 am on Thursday and Friday
Contact: +971588272763, reservations@treehousedubai.ae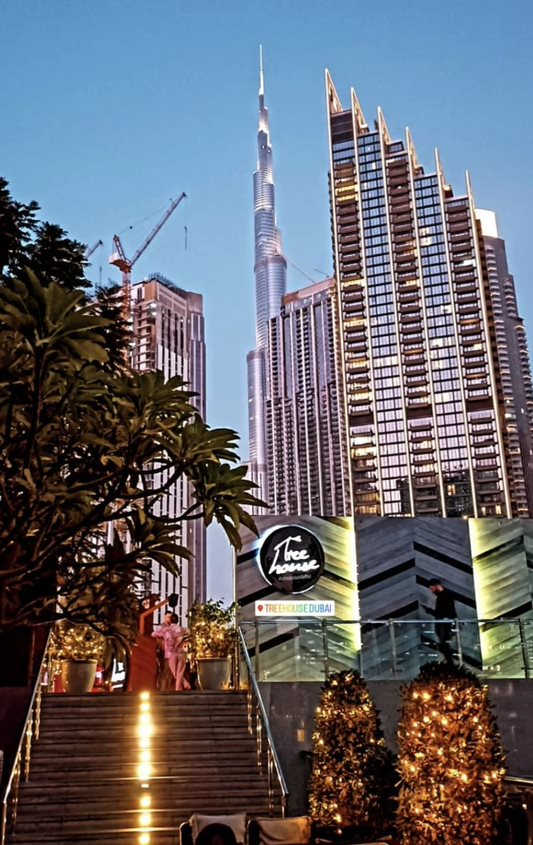 As you step onto the rooftop terrace, the energy of the city below is left behind. You're surrounded by the serene ambience of Treehouse, an urban oasis that promises a one-of-a-kind experience for shisha enthusiasts. With its stunning views of the Burj Khalifa and the glittering lights of Business Bay, Treehouse is an idyllic escape from the fast-paced city.
Immerse yourself in the exotic flavors of Mediterranean-Asian cuisine and savor handcrafted cocktails and champagnes, all accompanied by the musical stylings of a talented resident DJ. Come discover the perfect combination of luxury and leisure at Treehouse.
5. Smoky Beach, JBR
Location: Jumeirah Beach Residence
Timings: Open daily from 12:00 pm to 03:00 am
Contact: +97142703222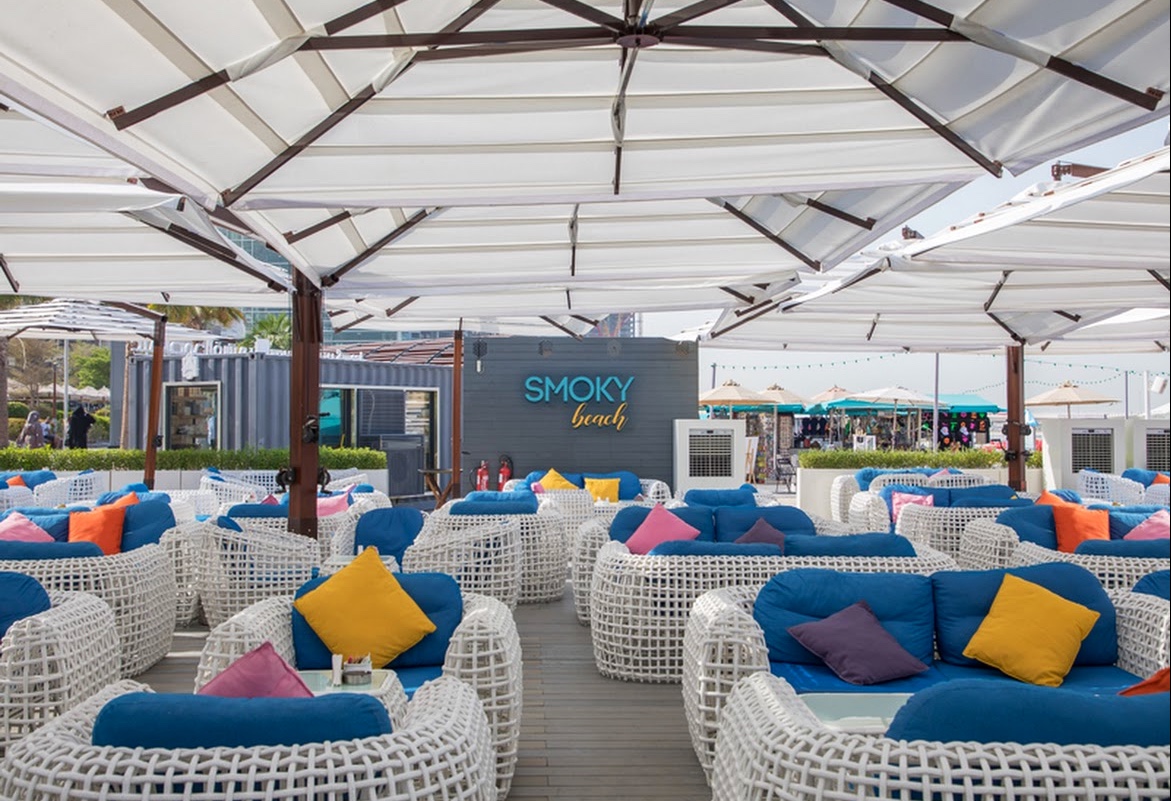 Smoky Beach is the perfect destination for a one-of-a-kind shisha experience with a trendy vibe. With breathtaking views of the Arabian Gulf and Ain Dubai, the lounge is positioned on the stunning The Beach, facing JBR.
Whether you're looking to unwind with friends, or enjoy a delicious meal, Smoky Beach has it all. From fruity cocktails and nutrient-rich smoothies, to a diverse menu of sushi, salads, and sandwiches, you're guaranteed a delightful experience.
Don't miss out on their famous shisha offerings, starting from AED 100 ($27), with their top-notch Smoky Super Shisha for just AED 153 ($42). Come immerse yourself in the ultimate beach-side shisha lounge at Smoky Beach.
6. Nurai
Location: Westwharf Tower, Business Bay
Timings: Open daily 10:00 am to 01:00 am
Contact: +971567982017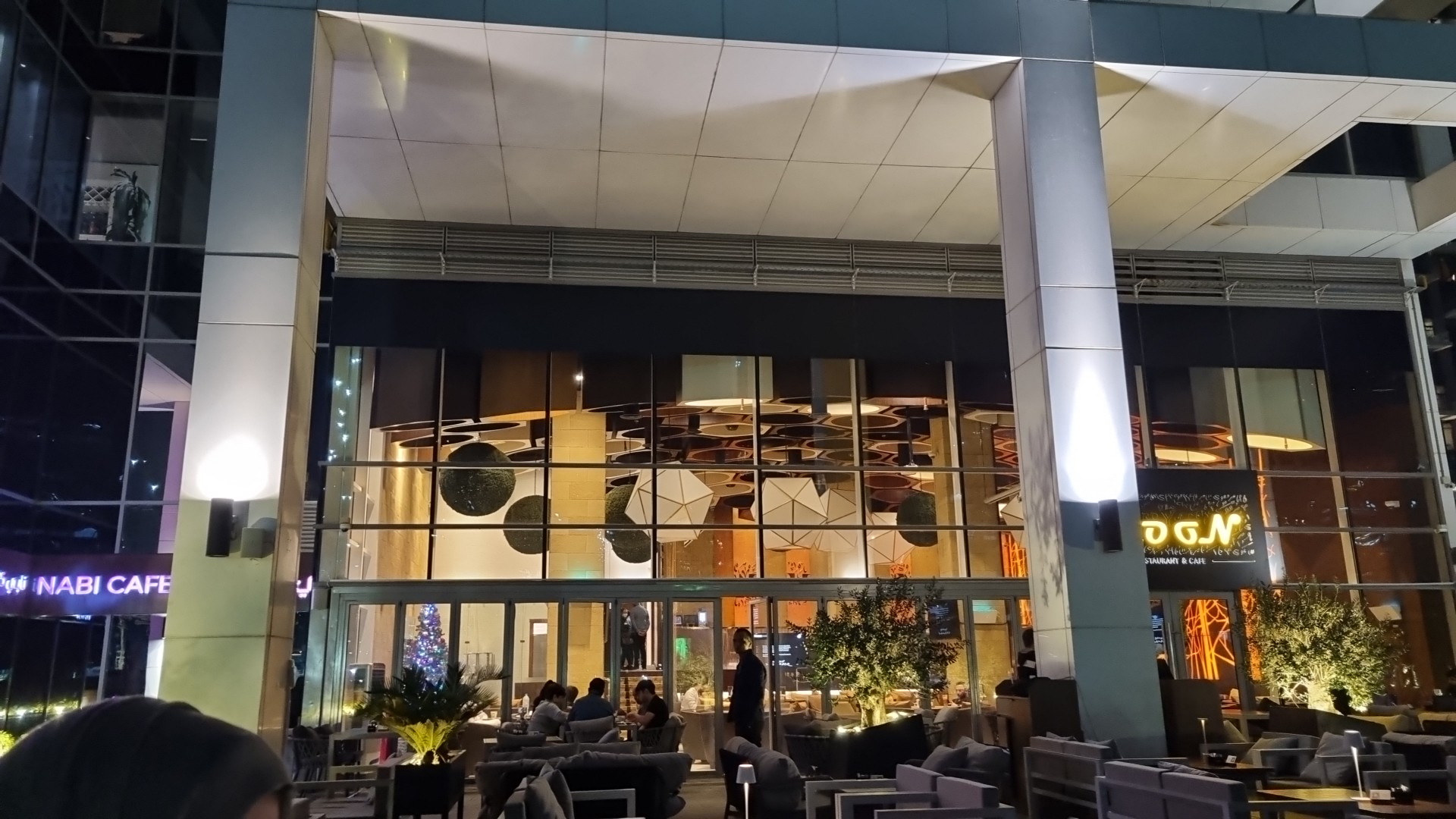 Nurai, a renowned restaurant in the bustling Business Bay district, has become a haven for shisha aficionados. Known for its diverse selection of shisha flavours and thirst-quenching beverages, Nurai provides a unique dining experience that combines traditional Lebanese cuisine with international flavours.
With shisha starting at AED 73 ($20) and made with only natural coal, Nurai promises to provide an authentic and satisfying shisha experience. Whether you are a seasoned shisha smoker or a curious foodie, Nurai is the perfect place to indulge your senses.
7. Pipes Shisha Lounge and Cafe
Location: Shop 8, Al Wadi Building, Sheikh Zayed Road, Al Safa, Dubai
Timings: Open daily 11:00 am to 01:00 am
Contact: +971585898588
This shisha lounge also offers a variety of non-alcoholic and alcoholic drinks and a selection of light bites. Whether you're looking to unwind after a long day or just want to catch up with friends, this lounge is the perfect place to relax and soak up the atmosphere.
With its lively atmosphere and trendy decor, this shisha lounge is sure to become a favourite among the young and hip. So gather your friends and head over to Al Safa for a unique and unforgettable experience.
8. The Exit, Sports Bar
Location: Mercure Dubai, Barsha Heights, Sheikh Zayed Road
Timings: Open daily from 12:00 pm to 02:00 am
Contact: +97143818889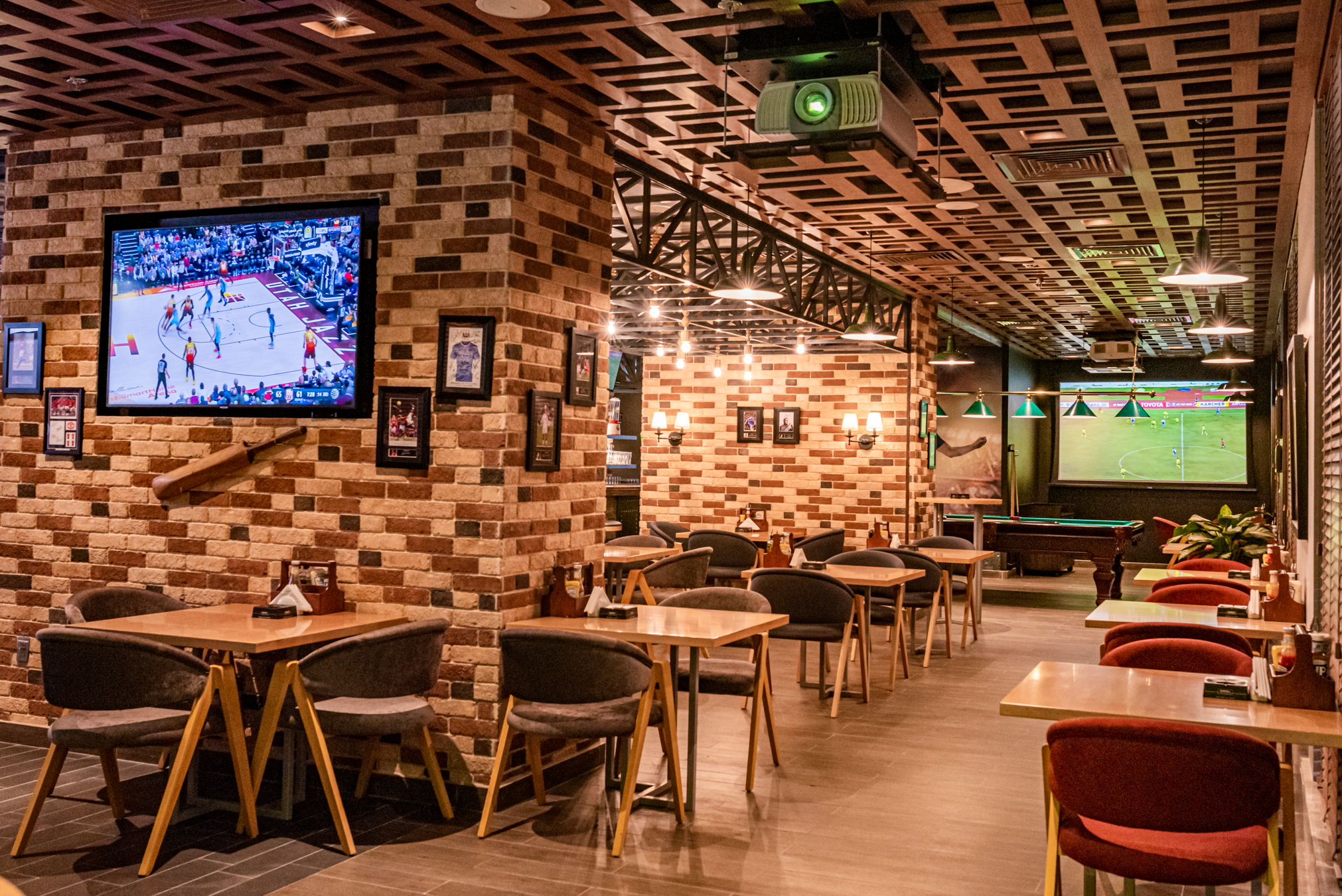 Game nights are a classic way to bond with friends and family, and what better place to do it than at a sports bar? The Exit Sports bar offers a unique experience to sports fans, with its state-of-the-art setup, complete with eight massive screens for non-stop sports action.
The menu, which resembles that of a sports lounge, and the diverse range of beverages only add to the lively ambience of the gastropub. And for those who love shisha, the outdoor terrace provides the perfect spot to smoke and unwind, accompanied by some sweet tunes.
Come join the fun and make memories at The Exit Sports bar!
9. Old Castello Restaurant and Cafe
Location: Street 10 C, Jumeirah 1
Timings: Open daily from 03:00 pm to 01:00 am
Contact: +971529422000
The Old Castello has become a beloved hotspot among local residents and tourists alike, with its unique fusion of Indian and Arabic cuisine and its lively atmosphere.
This restaurant provides an escape from the hustle and bustle of everyday life, offering an oasis of good food, great music, and an overall exceptional experience. Whether you are in the mood for some soulful tunes from talented musicians, belting out your favorite tunes on karaoke nights, or indulging in the exotic flavors of shisha, the Old Castello has something for everyone.
With all its offerings available at a reasonable price, it's no wonder that this venue has gained such a dedicated following over the years.
10. ILA Restaurant and Cafe, Al Seef
Location: Al Seef
Timings: Open daily from 10:00 am to 11:00 pm
Contact: +971 553995355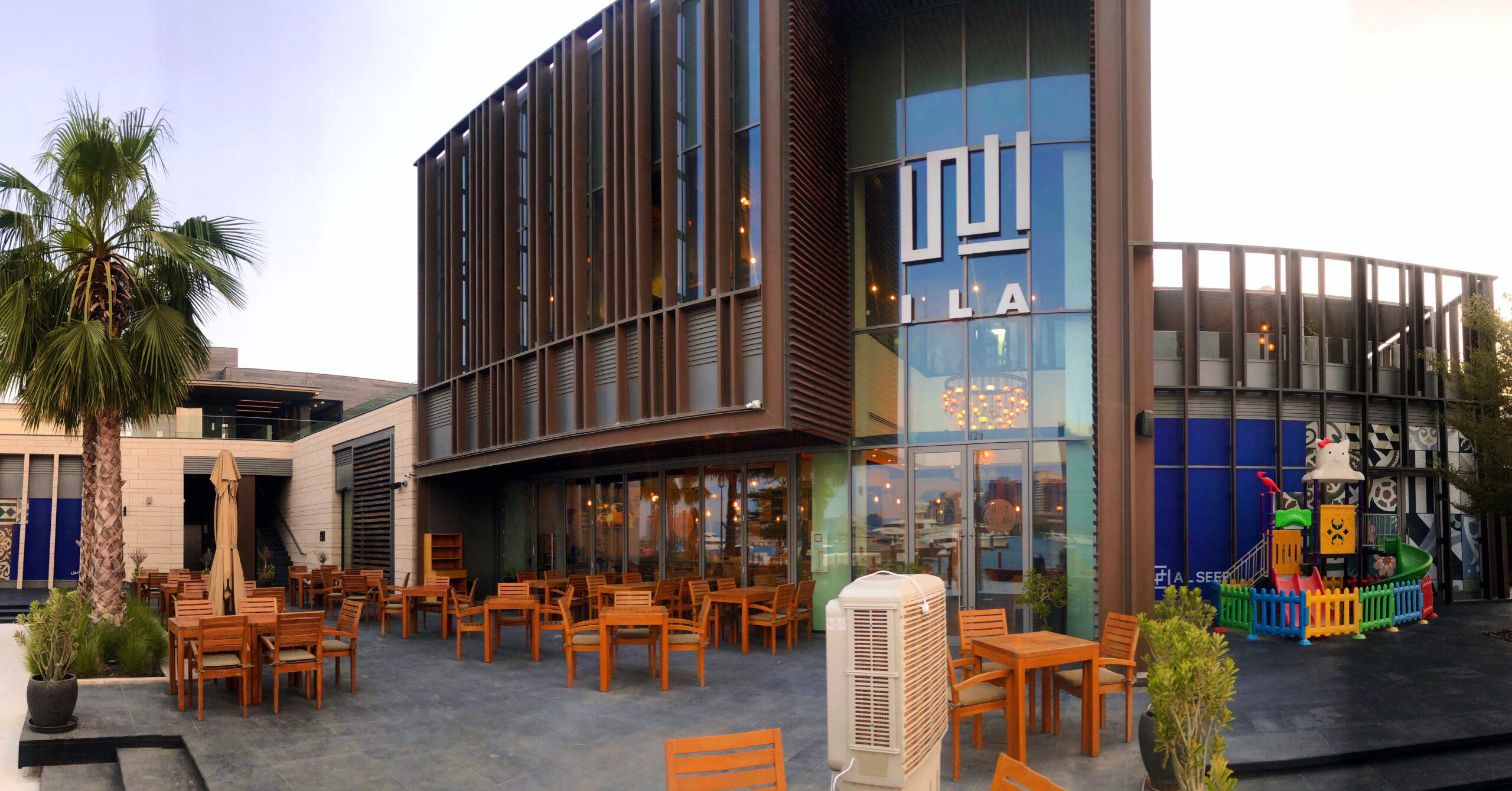 Indulge in the ultimate luxury dining experience at ILA, where contemporary chic meets Arabic elegance. With its stunning views of the iconic Creek, this restaurant offers a unique fusion of contemporary Arabic and multicultural cuisine, with a special plant-based menu to cater to every taste preference.
Savor every bite as you lounge in their cozy shisha bar, surrounded by the gentle breeze of Al Seef. And for those seeking value, ILA's affordable meal deals include the chance to enjoy a satisfying meal and a flavorful shisha session, all in one relaxing and sophisticated atmosphere.
Video: Best Shisha Cafes in Dubai
Still looking for more options for your shisha smoking experience in Dubai? This video will introduce you to some of the best shisha places in Dubai. From gourmet menus to luxurious interiors, these restaurants and bars offer a unique dining experience for those looking for more than just a place to smoke.
If you're ready to find out more about how you can make the most of this unique experience in the city, then be sure to check out this video and find the perfect place for your next shisha smoking session.
Frequently Asked Questions
1. What are the top shisha places in Dubai?
There are numerous shisha places in Dubai, but some of the most popular ones include Shimmers, The Hideout, Flamingo Room by Tashas, ILA, and Shisha Lounge at The Ritz Carlton.
2. Is it possible to smoke shisha in public places in Dubai?
Smoking shisha in public places is restricted in Dubai, however, you can smoke shisha in designated smoking areas or in private indoor spaces.
3. Are shisha bars expensive in Dubai?
The prices of shisha vary depending on the location and the type of shisha you want to smoke. Some shisha bars offer affordable prices, while others may be more expensive.
4. What types of shisha flavors are available in Dubai?
Dubai shisha bars offer a wide range of flavors, including traditional flavors like apple, grape, and mint, as well as more exotic flavors like rose, lychee, and watermelon.
5. Do shisha bars have seating arrangements for both indoor and outdoor smoking?
Yes, many shisha bars in Dubai have both indoor and outdoor seating arrangements. Some bars also offer private cabanas for a more intimate experience.
Final Thoughts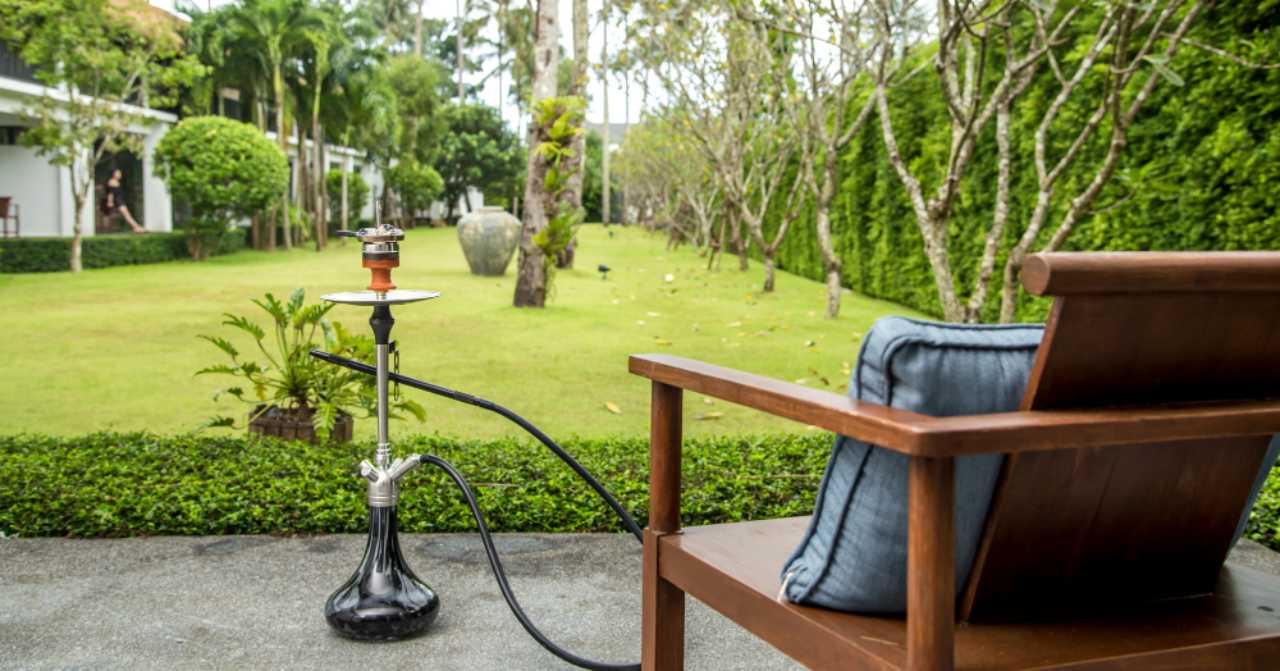 In conclusion, the shisha culture in Dubai is a unique and integral part of the city's vibrant lifestyle. With its stunning views, luxurious ambiance, and diverse menu options, it's no wonder that Dubai's shisha bars are a popular destination for both locals and tourists alike.
So if you're looking for an unforgettable night out, be sure to check out one of Dubai's top shisha spots and experience the city's iconic shisha scene for yourself.
READ NEXT: How to Behave in the UAE: Social Etiquette Guide