An Iranian national was sentenced to serve six months of jail time followed by immediate deportation for allegedly raping a Filipina salesperson in Dubai as shared in a report by Gulf News.
ALSO READ: Dubai Taxi Driver Faces Jail Time for Touching US Officer in Cab
Based on the testimony of the 33-year old Filipina complainant, she had received a WhatsApp message from the defendant inviting her out for a barbecue and shisha night in the desert with his friends, to which she declined.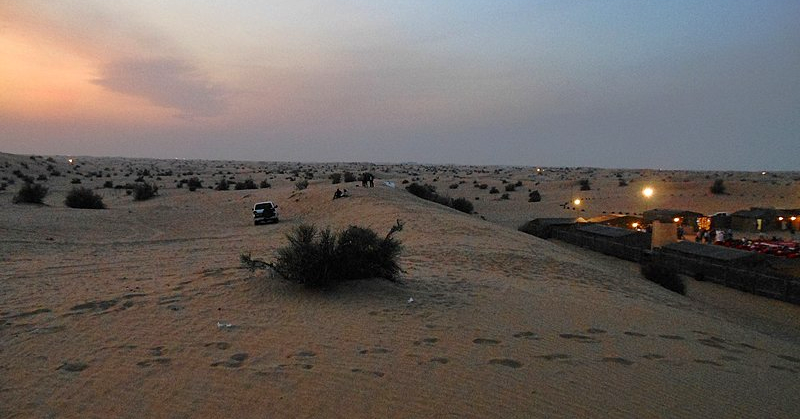 Asian Man to be Deported for Allegedly Raping a Filipina in Dubai
The two were introduced by a common friend back in 2016, but did not really hit it off since.
This was the reason why the 33-year old Filipina found it strange for the 29-year old Iranian to invite her out all of a sudden for barbecue and shisha with his friends in the desert, to say the least.
Despite the refusal, the man was still able to invite the woman to go out for coffee instead.
The man picked up the Filipina from a Dubai Metro station and in spite of her refusal to drive out in the desert to meet with the man's friends, he still insisted to go where they spent the night up until 3 in the morning.
After a long night of smoking shisha, barbecuing, and drinking, the woman asked to be dropped back home.
However, instead of driving the 33-year old Filipina back home, the 29-year old Iranian allegedly took the woman's clothing off and had forced himself onto her inside his car.
The Dubai Court of First Instance had sentenced the man to six months imprisonment despite his contention that what had happened was consensual sex, and not rape.
The Presiding judge Habib Awad also dismissed civil lawsuit filed by the Filipina wherein she demanded AED 21,000 in temporary compensation.
Following his incarceration in Dubai, the man will be immediately deported back home.
However, the defendant filed an appeal against the judgment, and he is scheduled to appear before the Court of Appeals later this month.