With the COVID-19 pandemic still affecting many areas around the UAE, the Middle East region — and the rest of the world, for that matter — online shopping has become the norm for many people, who are opting to stay at home as much as possible.
Indeed, you can buy almost anything online these days: restaurant food, groceries, medicine, clothes, books, toys, gadgets, household goods, and many more. Among the most essential, of course, is food… food that is nutritious, tasty, and easy to prepare. This is just what ELmart has to offer for foodies across the UAE!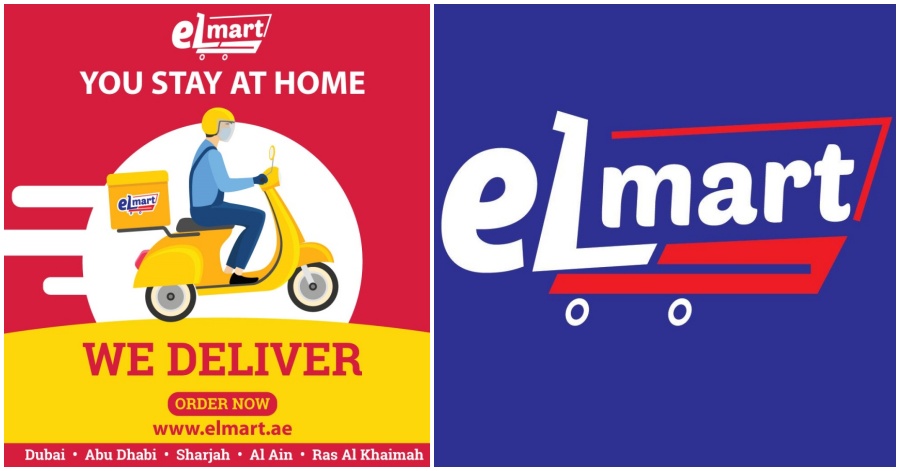 What is ELmart?
In case you were wondering, ELmart is a premium food brand that offers high quality, specialty food products in the UAE. Do you find yourself craving for Chinese dim sum, Filipino delicacies, or Japanese snacks? You can find all of these at ELmart, which sources food specialties from around the world… and brings them straight to your doorstep!
ELmart is brought to us by the Resolute Group, which is a pioneer in the GCC when it comes to the food service industry. They specialize in bringing food specialties from different parts of the globe, and delivering them straight to your home in the UAE.
What can you buy at ELmart? Plenty! There's a wide variety of dim sum and dumplings, including siopao, siomai, gyoza, ha go, and momo. There's also an extensive range of marinated meats, poultry, seafood, desserts, snacks, and in-demand kitchen staples.
Benefits of Shopping at ELmart
What are the advantages of shopping at ELmart? Here are just a few:
Variety of Frozen Foods. As mentioned earlier, ELmart sources food specialties from around the world, including China, Japan, and the Philippines. You can rest assured that these products are of the highest quality and standards.
Lots of Cooking Ingredients. Aside from ready-to-cook chilled and frozen foods, ELmart offers kitchen staples such as condiments, pastes, and various sauces.
Quick Delivery. ELmart promises quick delivery of your orders, without compromising on the freshness and cleanliness of your food products.
Easy Payments. Just "add to cart" and choose from the different payment options available at the ELmart website or mobile app.
Customer Support. ELmart provides customer services hotlines that you can contact anytime, anywhere with regard to inquiries about orders and the store's many products.
What to Buy at ELmart UAE
Just to give you a better idea about the chilled and frozen products available at ELmart, here is a quick rundown of the store's product categories and food items:
Seafood. Among the most popular items are: bangus sisig, daing na bangus, fish balls, seafood gyoza, seafood siomai, and squid rings.
Poultry. This category includes chicken barbecue, chicken burger patty, chicken fillet, chicken siomai, and marinated fried chicken.
Meat. The top favorites for the meat category include: beef frank, beef kebab, beef meatballs, beef siomai, beef tapa, and marinated beef "bistek."
Dim Sum and Dumplings. Asado siopao, bola-bola siopao, date pao, and vegetable gyoza are just some of the dim sum and dumplings available at ELmart.
Snacks. This category includes several food delicacies, namely: cheese samosa, potato dippers, potato-wrapped shrimps, vegetable samosa, and vegetable spring rolls.
Dessert. Those with a "sweet tooth" will enjoy trying out ELmart's dessert range, which includes buchi lotus cream, buchi red moong, buchi ube, egg custard pao, and ube pao.
Food Cupboard. This category includes mostly kitchen staples and cooking ingredients, including products that are not easily available in the UAE. Among these are jackfruit in syrup, kaong (palm fruit), jelly powder, peanut butter, and sunflower oil.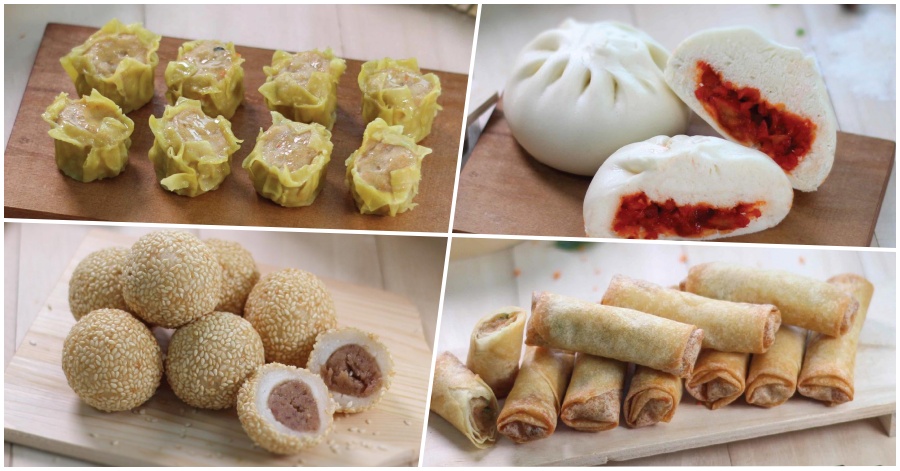 Festive Combos at ELmart
Of course, when it comes to dining, why settle for just one or two dishes, when you can have more? ELmart offers "Celebration Combos" for those who are planning a mini party at home. Each combo is good for 3-4 persons, as follows:
Celebration Combo 1. This includes ube buchi, chicken spring rolls, red moong pao, chicken siomai, and oriental barbecue chicken.
Celebration Combo 2. This combo comes with asado siopao, vegetable spring rolls, egg custard pao, lotus cream buchi, and marinated fried chicken.
Celebration Combo 3. A combo that includes red moong buchi, beef meatballs, matcha pao, seafood siomai, and daing na bangus.
Celebration Combo 4. This combo includes lotus cream buchi, bola-bola siopao, garlic fish longanisa, marinated fried chicken, and rellenong bangus.
How to Shop at ELmart UAE
Now that you know about the products that ELmart has to offer, are you ready to shop and satisfy your food cravings? Simply follow these steps and you're good to go!
Go to the ELmart website at https://www.elmart.ae/home.
Choose from a variety of ready-to-cook foods and simply "add to cart."
Pay online through the website or using the Elmart mobile app. That's it!
If you prefer to use a mobile app when shopping online, just download the Elmart mobile app through Google Play or Apple Store, and follow the instructions.
ELmart Blog
In addition to offering chilled and frozen food products, the ELmart website also has a blog that features recipes, cooking tips, and other information about food. A quick glimpse at their blog shows interesting articles such as:
"Diabetes-friendly Frozen Foods for Efficient Cooking;"
"Why the Frozen Food Home Delivery Service is on Rise;"
"Safety Precautions While Accepting Frozen Food Deliveries;"
"7 Ways to Transform Frozen Dumplings;" and
"4 Ways Frozen Food is Making Your Kitchen More Efficient."
Video – Easy to Cook Filipino Delicacies
Check out this video featuring Filipino delicacies that you can buy at ELmart, as shared through the store's official Facebook page:
Contact Information – ELmart UAE
If you have any questions or concerns, you can get in touch with ELmart through the following contact details:
Address: Resolute Caterings Services LLC, Elmart, B2- DARC Warehouse, Dubai Investment Park 2, Dubai, UAE
Telephone: +971 56 526 6157
Email: support@elmart.ae
Website: https://www.elmart.ae/home
Facebook: https://www.facebook.com/ELmart-110302587384169
Instagram: https://www.instagram.com/elmart_uae/
Google Map Location
ELmart is located in Dubai Investment Park 2. Here is the store's location on Google Maps, for your reference:
Even if we're not able to eat out as much as we used to, we can always dine in style at home by ordering ready-to-cook food at ELmart. Meanwhile, if you are looking for more places to buy Pinoy products, here's a list of places where you can purchase Filipino products in Dubai.