Shopping online has been the trend for many years now. However, when the current crisis suddenly hit the UAE and other parts of the world, buying online has actually become the better — and safer — option, since most of us are urged to stay inside our homes unless absolutely necessary, like going out to buy essential goods and medicine.
Fortunately, there are many shopping websites catering to consumers in Dubai and across the UAE, selling almost everything: groceries, medicine, clothes, shoes, accessories, gadgets, home decor, books, toys, and more. Whatever you need, you can easily order, pay for, and receive without ever having to leave your house!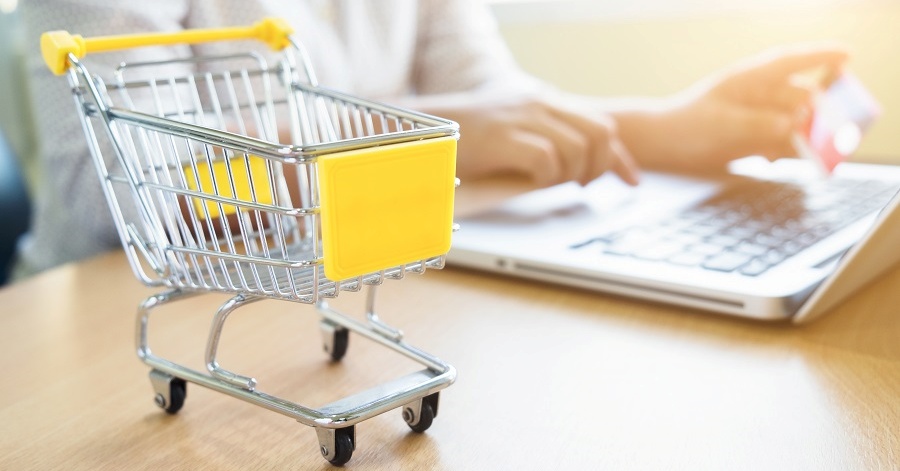 List of UAE Online Shopping Websites
Now that online shopping has become more common among consumers, we looked around and found some great online shopping websites in the UAE. Check out the following sites for all your shopping needs, including groceries and other items:
1. Amazon.ae
Amazon is the biggest online shopping retailer in the world, and it has a UAE website. Whether you're looking for groceries, fashion accessories, electronics, office supplies, home furnishings, appliances, and more, just head to Amazon.ae! You can search for a product and view listings based on price (lowest to highest, or vice versa), reviews, availability, etc. There's even a "bestsellers" list showing the most popular items!
2. Awok
Awok is one of the cheapest online shopping sites in the UAE, offering mobile phones, smart watches, hair products, and more. Watch out for their daily AED 1 deal, and take advantage of their affordable delivery rates — a standard fee of AED 29, or just AED 9 if you will be picking up your item in a nearby delivery spot. A great deal, indeed!
3. Carrefour UAE
Aside from being one of the country's leading supermarkets, Careffour UAE features a mobile app where you can order groceries online. The app also provides online deals regularly for Carrefour customers. Yay!
4. Desertcart
Grocery items, beauty products, watches, and appliances — these are just some of the things you can buy through Desertcart. They offer free shipping for orders above AED 250, and a 14-day free return facility in case you are not satisfied with a purchase.
5. DODuae
Ladies will love shopping at DODuae, which offers the latest in clothing, jewellery, make up, bags, shoes, watches, and other fashion items. The site has plenty of deals and discounts, too!
6. Dubizzle
Dubizzle is a popular website where you can buy and sell secondhand items, including cars, furniture, books, and other items. If you want to buy something, simply contact the seller directly for payment and delivery options. In addition, the website also features real estate properties and job opportunities. Awesome!
7. Gadgetby
As the name suggests, Gadgetby offers phones, laptops, tablets, TVs, and other electronic gadgets. Notably, it sells some personal care items, too! Shipping is free for orders above AED 300, and you can expect same-day delivery when buying from Dubai, or 24-hour delivery if you ordered from other emirates.
8. Jumbo
Jumbo is another website selling the latest in electronic gadgets. The great thing about this site is the chat option, wherein you can discuss inquiries and concerns directly with a customer agent!
9. Kibsons
If you are looking for fruit, vegetables, meat, seafood, and other fresh produce, then Kibsons is the place (or rather the website) to be! They also offer grocery items that can be delivered to you on the same day. Cool!
10. Namshi
Fashion enthusiasts will enjoy shopping at Namshi, which has a vast collection of premium brands, including: Adidas, Forever 21, Lacoste, Mango, Nike, Puma, Tommy Hilfiger, and more. You can pay via Visa, MasterCard, Paypal, and other methods; likewise, cash on delivery (COD) is also available!
11. Noon
A "one-stop" shop for all groceries, electronics, fashion, home decor, and more — Noon is another popular shopping site in the UAE. Shipping fee usually starts at AED 10, although most orders above AED 100 are delivered free! Delivery time is typically between 3-5 days, though you can opt to have it delivered sooner through the express delivery option.
12. Ounass
If you love shopping for designer labels, then Ounass should be on the top of your list. It offers luxury labels such as Chanel, Gucci, Mango, Prada, Tiffany, Valentino, and more. You will definitely be amazed by their collection of premium apparel, bags, and cosmetics!

13. Raw Orange
Raw Orange is aptly described as "the home of splendid women's dresses in Dubai." Indeed, it's got dresses, gowns, skirts, bodysuits, coats, and other apparel designed specifically for the ladies! Notably, if you are shopping at Raw Orange for the first time, you get a 15-percent discount. Cool! Shipping is free for orders above AED 150, and you can pay through cards (Visa, Mastercard, etc.) or opt for cash on delivery (COD).
14. Sivvi
Another website featuring plenty of fashion options is Sivvi, which has become a popular shopping site in Dubai. Offering premium brands like Aldo, Mango, and TOMS, the site also offers amazing deals and discounts from time to time!
15. Supermart
Supermart is an "upscale online supermarket" offering an impressive array of branded foods and groceries. It was established in April 2011 as the first "integrated online supermarket" in the emirate. Delivery is free in some areas, and you can pay securely online or opt for cash on delivery (COD). Awesome!
16. Ubuy.ae
Ubuy.ae offers a wide variety of items, including clothes, jewellery, books, electronics, home decor, and more. Among their premium brand offerings are Aldo, Apple, H&M, etc. Notably, the site has a "wish list" where you can request for items that are not available — yet. In just a few days, you can be sure that your requested item will be posted!
7 Safety Tips for Shopping Online
Before you go shopping online, keep in mind that there are quite a number of scammers and unscrupulous individuals out there who are after your password, bank details, and other personal information. Hence, be sure to follow these safety tips when shopping online:
1. Make sure that you are shopping from a valid and reliable website.
All it takes is a few click searches to verify a store's official website. Beware of a URL (Universal Resource Locator, or web address) that sounds suspicious, like "guccidiscounts.net" or "pradasupersale.com." These could actually be phishing sites that are after your private information (more on this below).
2. Look for signs of "secure" website surfing.
How can you check if a website is "secure"? Look at the URL. If it begins with "https://" then it's safer compared to those beginning with "http://" only (NOTE: the extra "s" stands for secure).
Another sign of secure browsing is if there's a padlock symbol next to the URL in the address bar. Basically, this means that aside from you and the website itself, nobody else can read or change your data whenever you browse or make transactions.
3. Avoid using public Wi-Fi.
Public Wi-Fi is usually free and convenient, but it's also more susceptible to hackers and scammers. So think carefully before logging into a free Wi-FI network, or when you do, access it using a VPN service that would encrypt and protect your access.
4. Create unique and strong passwords.
Although using your initials and birthday as a password is more convenient, it's also easier for hackers and scammers to guess. It would be better to combine "random" letters (upper and lower case), numbers, and symbols into a strong and unique password. Of course, be sure to write them down in a notebook or list that only you can see, so you don't forget! Also, avoid using the same password for different accounts and websites, as this could easily be hacked as well.
5. Use double verification.
Whenever possible, use double verification features, especially when banking and shopping online. This usually includes entering a one-time password (OTP) on top of your regular password, or using your thumbprint as an additional verification step.
6. Beware of phishing scams.
As mentioned earlier, some website URLS (along with SPAM email and SMS) are part of phishing scams, which aim to steal your personal information (e.g. banking password). Keep in mind that banks and establishments would never ask for personal details through email or text; transactions should only be done through their official apps and online platforms. Again, always double-check the URL, think before your click, and don't download any attachments!
7. Know your rights as a consumer.
Always read the fine print; go through "terms" and "policy" conditions whenever making online transactions. If you received a defective product or the wrong item, or have good reason to be dissatisfied with your purchase, you can file a complain with the Ministry of Economy by calling 600522225 or by visiting their official website.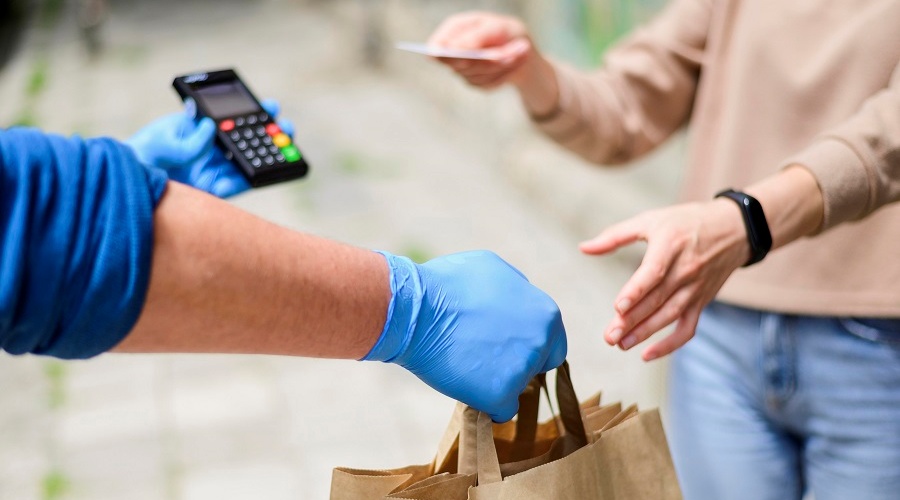 While shopping online is fast, easy, and convenient, don't forget to take precautionary measures, such as protecting your private information and being vigilant against scams. Meanwhile, if you prefer to shop in actual stores, here's a list of shopping malls in Dubai that you can visit. Of course, don't forget to wear a mask, wash your hands, and sanitize as much as you can. After all, health and safety should always be your top priority!