As part of the UAE National Agenda, which includes having world-class health care, the country's leadership aims to reduce the consumption of cigarettes and tobacco products.
ALSO READ: Gov't Imposes AED 2,000 Fine for Use of E-Cigarettes in Public Places
Ten years ago, President His Highness Sheikh Khalifa bin Zayed Al Nahyan issued Federal Law No. 15 of 2009, which bans the import of tobacco and its by-products into the UAE unless these meet specific standard requirements. Keep on reading to know more about it!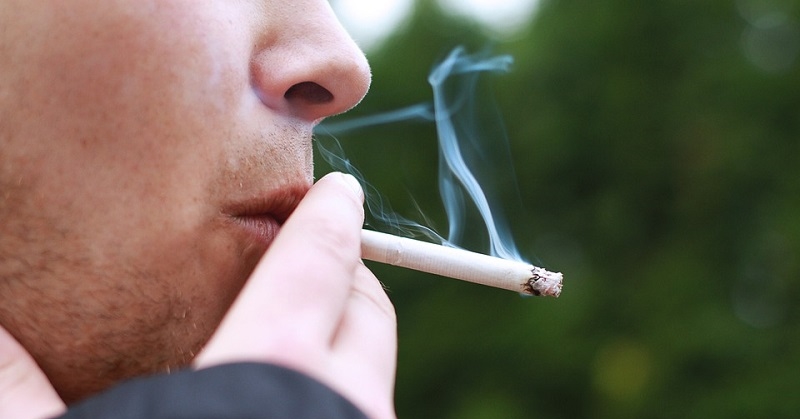 What You Need to Know About Smoking in the UAE
One of the conditions of Federal Law No. 15 of 2009 is a ban on all kinds of promotion, advertising, and sponsorship of tobacco products. The law also requires tobacco companies to include clear word and image warnings on the packaging of their products.
Specifically, the law prohibits and penalises:
Tobacco advertisements;
Selling of tobacco products to people under 18 years old;
Selling of sweets that resemble tobacco products;
Automated vending machines and devices for tobacco distribution;
Smoking in private cars in the presence of children under 12 years old;
Smoking in places of worship, schools, health and sports facilities;
Smoking in modes of public transport; and
Smoking in closed public spaces.
Since 2008, the Sharjah government has banned all kinds of smoking in public areas, including the smoking of shisha. Notably, the UAE's National Tobacco Control Committee also aims to impose a total ban on smoking in public areas.
Rules on Smoking Shisha
The Dubai Municipality has banned smoking shisha in beaches, parks, and public recreational areas in the emirate. It also forbids the entrance of pregnant women into "shisha cafes," regardless of whether they intend to smoke shisha or not.
Unless they have applied for a special license, shisha cafes are also banned from operating within 150 metres of schools, mosques, and residential areas.
Additional Reminders for Shisha Cafes
Moreover, shisha cafes are expected to:
Be open from 10 am to 12 am only;
Be at least 200 square metres in total area;
Have a ceiling height of at least three metres;
Separate the smoking rooms from non-smoking areas;
Provide a two-square metre area (minimum) for each individual smoker; and
Feature signage stating that customers under 18 years old are not allowed.
ALSO READ: Is Shisha Better than Cigarettes?
As residents, we should be aware of these rules on smoking cigarettes and shisha in the UAE. Let us remember that not everybody is a smoker, so we should respect the rights of all people, especially when we're out in public.
DISCLAIMER: The above guide is presented for information-sharing purposes only. To know more about the rules on smoking cigarettes and shisha, as well as the penalties for breaking these rules, please visit the UAE Government Portal.