The government has announced that it will be imposing a new tax scheme on sweetened drinks and smoking products starting next year.
The move was set to curb the consumption of unhealthy products among residents in the UAE. Accordingly, a 50% excise tax will be imposed on sweetened drinks whereas a 100% excise tax will be applied to electronic products. The said tax scheme is expected to go into effect from January 1, 2020, as announced by the UAE Cabinet on Tuesday (August 20).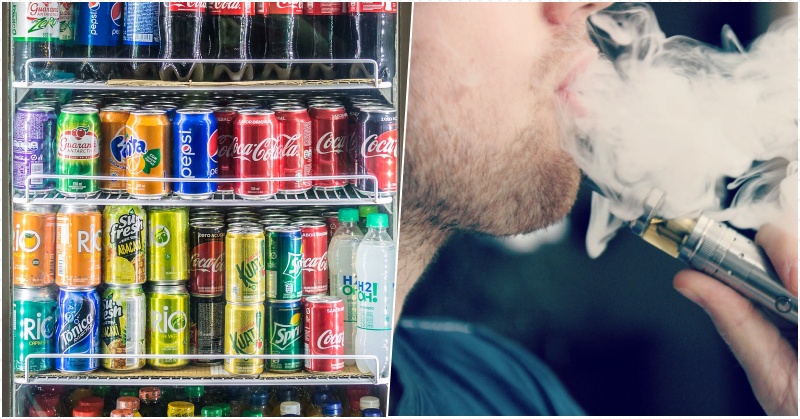 Gov't to Tax Sweetened Beverages, E-Cigarettes Starting 2020
The statement released by the Cabinet General Secretariat said: "The decision comes to support the UAE government's efforts to enhance public health and prevent chronic diseases directly linked to sugar and tobacco consumption", as shared in a report by WAM.
The expanded tax law is expected to cover products identified by the Chartered House Tax Consultancy which include candies, cookies, cakes, pastries, pies, doughnuts, canned juices, ice creams, yogurts, and milkshakes, among others.
Furthermore, the decision will also require manufacturers of sweetened drinks to identify the sugar content so that consumers can make sensible, healthy choices.
At the moment, concerned retail groups are waiting for the final list and qualifications on what sugary drinks will be included.
Of note, shisha will also be subjected to higher taxes later this year.
The Cabinet General Secretariat statement highlighted that the decision aims at reducing the consumption of harmful products that put the health of people and the environment at risk.
In the region, the Kingdom of Saudi Arabia has been debating a similar excise tax on harmful products. A 50 percent excise tax on sweetened drinks and 100 percent excise tax on electronic smoking devices was initially set to take effect last July 1, but will now be imposed starting December 1 of this year.
An excise tax in the UAE has already been applied to specific products harmful to human health starting in 2017. Excise taxes in the UAE generates revenues of about AED 7 billion every year.
Should the initiative push through, residents will be made more aware of the harmful effects of the consumption of the included products in excess, as highlighted by the UAE Cabinet in expanding the excise law to sweetened and smoking products. Earlier this month, the FTA has announced that the use and sale of cigarettes in the UAE without digital stamps have been prohibited in the country.