As Dubai moves towards becoming the top global city, its leadership is looking across all aspects that could make this goal a reality as soon as possible.
ALSO READ: Dubai Among World's Best Cities for 2019 
And today, when environmental issues and climate change have become such critical topics to be addressed, not only by a single nation but the entire planet, legislation and law enforcement in cities such as Dubai are keen on meeting its objectives not only for its residents, but also towards contributing on a global scale.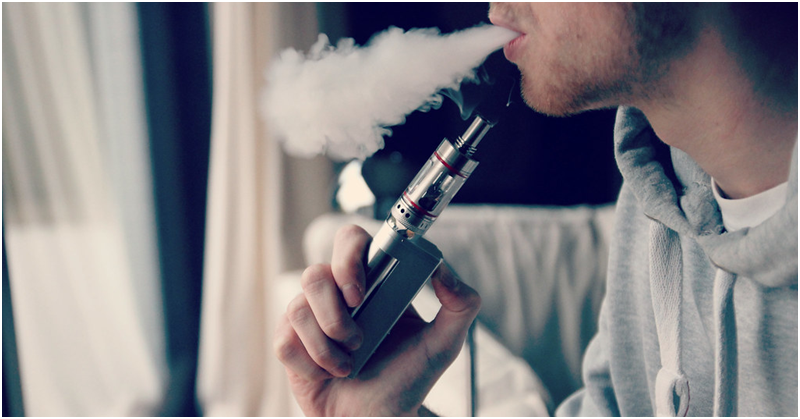 Vaping, Use of E-Cigarettes in Public Can Get You Fined in UAE
In line with this, the Dubai Municipality will impose an AED 2,000 fine on people caught smoking electronic cigarettes inside shopping malls and other public places, as shared in a report by the Khaleej Times.
According to Eng. Redha Salman, Director of Public Health and Safety Department, the sale and importation of electronic cigarettes is illegal in the UAE under federal law.
In that regard, Salman pointed out that electronic cigarette smoking is "completely banned" in public places like souks and shopping malls, both indoors and at the entrances of the malls.
Those who will be caught smoking these products will slapped with a fine of AED 2,000.
In cases of repeat offenders, security personnel inside malls have the right to approach the police, Salam explained.
Furthermore, the municipality conducts continuous inspections at shops selling tobacco, and e-cigarettes are immediately confiscated when found.
Salman pointed out that the municipality takes legal action against violating shops that sell electronic cigarettes. The municipality will not allow any violations when it comes to smoking inside closed areas.
The initiative dates back to 2009 when a smoking ban in public places, including electronic cigarettes and smoking at the entrances of shopping centres and indoor areas, like hotels, has been set in place.
Article No. 8 prohibits all kinds of direct and indirect advertising of tobacco and its products in the country.
Salman added that the decision of fining violators came after the general notice that some shopping centres allow violation of the indoor smoking ban, especially the electronic cigarettes and smoking at the entrances.
The official explained that the decision aims to maintain public health and achieve the strategic goals of health in the emirate as effectively as possible.
ALSO READ: List of Fines and Penalties for Littering in the UAE