Shabestan is a premier restaurant located in Radisson Blu Hotel Dubai Deira Creek. It is known as "Dubai's most authentic Persian eatery," having served traditional Middle Eastern dishes for around 35 years now. Indeed, this is a restaurant that has witnessed the dramatic transformation of Dubai into the diverse and ultra-modern hub it is today!
Also Read our different foodie experiences in Radisson Blu Deira Creek: Sumibiya, Aseelah, Fish Market, Yum! Noodle Bar Restaurant and Minato
Notably, Radisson Blu happens to be the first ever five-star hotel in the emirate, in operations since 1975. It is situated near traditional markets like the Gold Souk and the Spice Souk, and just a few minutes drive away from the iconic Burj Khalifa, the majestic Dubai Frame, and other famous city landmarks.
Check out this quick video below:
Indulge in Authentic Persian Cuisine at Shabestan Restaurant
At Shabestan, guests can expect to enjoy authentic Persian dishes while gazing at the historic Dubai Creek. The restaurant provides indoor seating as well as private dining areas, set in traditional Iranian style and with live music playing. Home delivery service is also available for those who prefer to stay at home.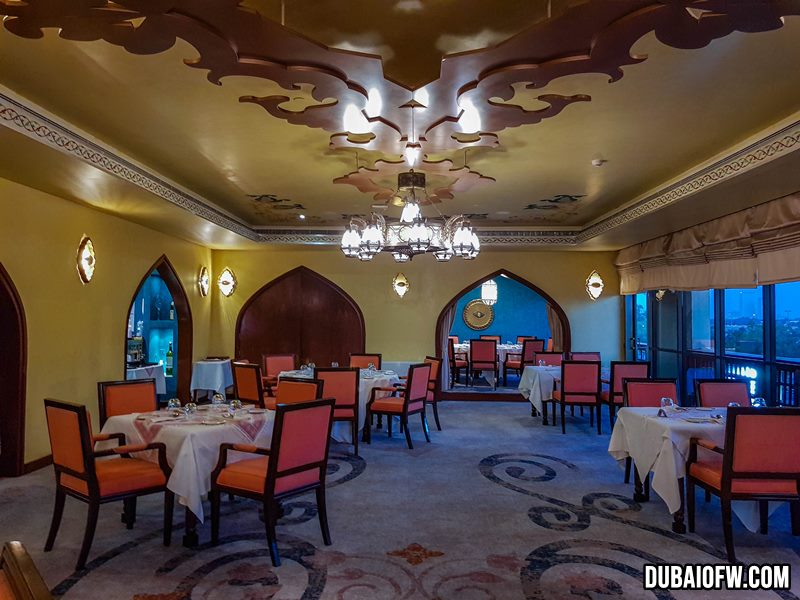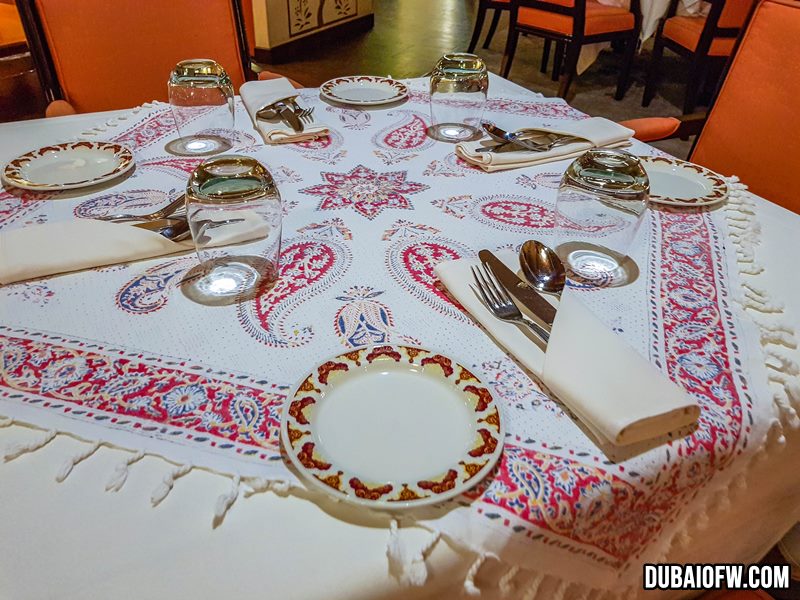 As for the food, guests can begin by sampling the appetizers, soups, and salads. Fancy some Iranian Caviar and Koko Sabzi (oven-baked spinach mixed with egg and saffron)? How about a bowl of Ash-E-Reshteh, a legume soup that has been a favourite of old Persian kings? Also a must-try is the Sabzi Khordan, a salad platter containing fresh herbs and vegetables.
For seafood lovers, Shabestan offers Kabab-E-Mahi (freshly marinated and grilled Naiser fish), Kabab-E-Meygu (marinated juicy plump shrimps), and Ghalyeh Mahi, a tasty fish stew. And speaking of Kababs, the restaurant also serves Kabab Barre (grilled rack of lamb), Barge Morgh (chicken breast), and Kabab Fillet (prime beef), among other traditional Persian fare.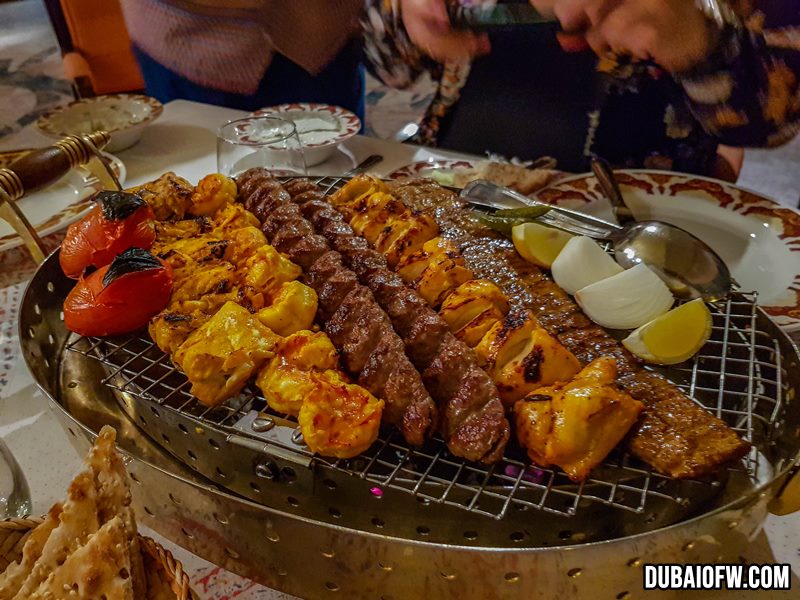 But wait… there's more! Shabestan's specialties include the Baghalah Polo-Ba-Mahicheh, a leg of lamb cooked over a slow fire for hours. There's also the Zereshk Polo-Ba-Morgh (baked chicken), Meygu Polo (Iranian-style shrimp biryani), and the Khoresht-E-Gheimeh Bademjan (what a mouthful!), which is an Iranian blend of lamb and tomatoes.
For dessert, the restaurant serves traditional Persian sweets: Bastani Zaafroni (Persian saffron ice cream), Faloodeh Bastani (traditional Iranian ice cream), Creme Caramel, and more!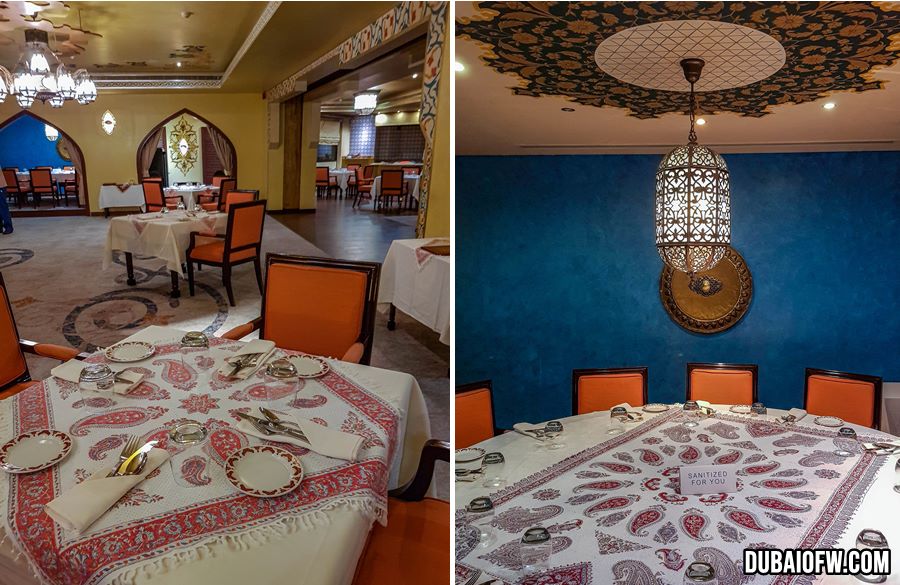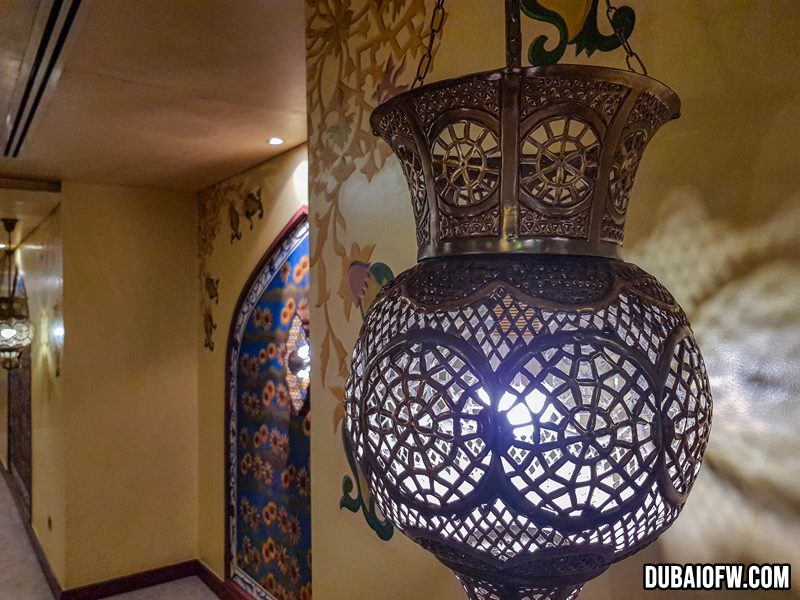 Opening Hours and Prices
Shabestan is open daily, from 12:30 pm to 3:30 pm (lunch), and later again from 7:00 pm to 11:00 pm (dinner). On average, a meal for two people would cost around AED 470.
The restaurant also offers the following "Persian Family Feasts:"
Ramsar – grilled lamb, Iranian lamb chop, and fish with rice (AED 300, good for 2 persons)
Persepolis – chicken and lamb dishes (AED 598, good for 3 persons)
Shabestan Specialty Platter – lamb, seafood, and chicken dishes (AED 798, good for 4 persons)
Video: Shabestan Restaurant at Radisson Blu Deira Creek
Check out this video featuring Shabestan, shared by Radisson Blu DXB on YouTube:
If you are craving for authentic Persian cuisine, visit Shabestan Restaurant at Radisson Blu Hotel Dubai Deira Creek. Get ready for a one-of-a-kind dining experience that you, your family, and friends would definitely enjoy!
Contact Information – Shabestan Restaurant
Address: Radisson Blu Hotel, Baniyas Road, Deira Creek, Dubai, UAE
Telephone: +971 4 205 7033
Email: booking.diningdubaicreek@radissonblu.com
Website: https://www.radissonhotels.com/en-us/hotels/radisson-blu-dubai-deira-creek/restaurant-bar/shabestan
Google Map: