Enjoy a five-star quality CAJUN SEAFOOD WOK Package at Yum! Noodle Restaurant in Radisson Blu Dubai Deira Creek. This seafood wok feast includes a selection of shrimps, crabs, squid, clams, mussels, corn, and beans infused with a selection of over 5 delicious sauces. We were able to sample this mouth-watering meal one evening.
Yum! Noodle Bar Restaurant is one of the Asian-inspired restaurants of the hotel and this new offering really sits well with a lot of seafood lovers.
The basic Wok set comes with one Wok with your choice of sauce, plus unlimited rice and iced tea for only AED 149. This set is good for 2-3 persons.
However, if you upgrade your dining experience for AED 189 per person, you will have UNLIMITED servings of Wok, rice and iced tea, plus unlimited add-ons including Green Papaya Salad, rich Seafood Laksa, Mango Sticky Rice, Prawn Crackers and Fried Wantons.
For OFWs, it is Buy One Get One for the Unlimited package!
House beverage package upgrades are also available
Available everyday from 12pm to 11pm. Call 04 205 7033 to make a reservation!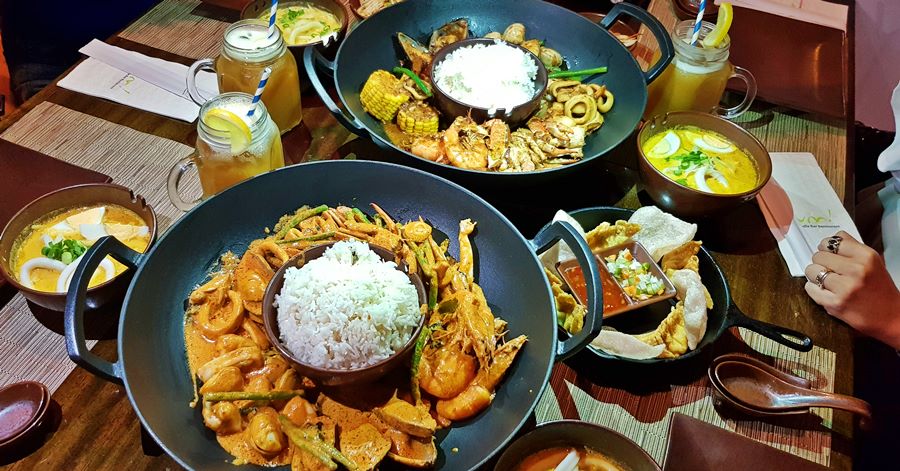 Unlimited Cajun Seafood Wok Package at Radisson Blu Dubai
Seafood wok consists of mussels, shrimps, clams, crabs, squid, corn and beans – wok-fried and infused with their choice of the following sauces:
1. Cajun Sauce
2. Krapao-Basil Sauce
3. Authentic Thai Red Currey
4. Egg-Yellow Curry
5. Singaporean-Style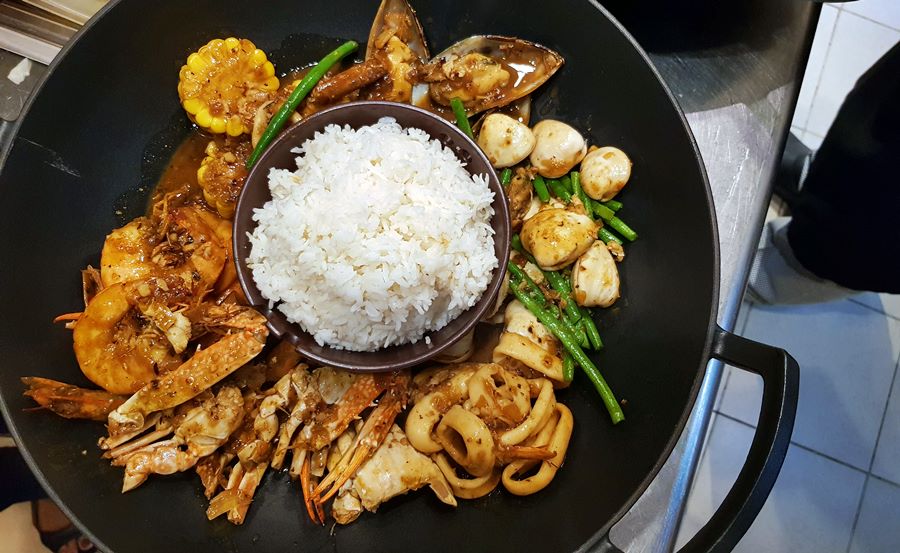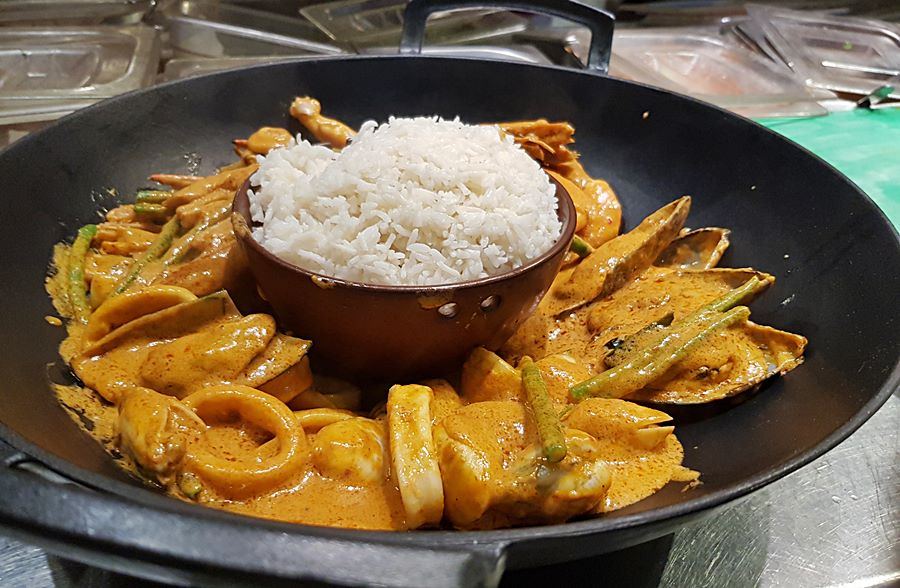 In addition, unlimited servings of the following will also be inclusive:
Brewed Iced Tea
Unlimited Steamed Rice
Green Papaya Salad
Prawn Crackers
Fried Wantons
Seafood Laksa
Mango Sticky Rice
Promo for OFWs at Yum! Noodle Bar Restaurant – Buy One Get One
Filipinos in Dubai, Radisson Blu Deira Creek is offering a treat for OFWs where you can get a discount – a Buy One Get One deal wherein if you purchase the Unlimited Wok Package at AED 189, another person can dine in for FREE. So that's two for the price of one. To avail this offer, you need to contact the restaurant reservation team and then provide your details.
You only need to present your ID when you visit the restaurant. This is limited to Pinoys in the UAE. Terms and conditions apply. However, if you have an Entertainer App, you can also get a Buy One Get One offer at this restaurant.
Contact Information – Yum! Noodle Bar Restaurant
Address: Level 1, Radisson Blu Hotel Dubai Deira Creek, Baniyas, Dubai, UAE
Telephone: +971 4 205 7033
Website: https://www.radissonhotels.com/en-us/hotels/radisson-blu-dubai-deira-creek
Google Map:
Yum! Noodle Bar Restaurant is only a four-minute walk from the Union Metro Station, and just a 15-minute drive from the Dubai International Airport.