Here in Dubai, electricity and water services are provided by the Dubai Electricity and Water Authority (DEWA). It was formed through the merging of the Dubai Electricity Company and the Dubai Water Department. A single entity, DEWA, was established in 1992 by the late Sheikh Maktoum bin Rashid Al Maktoum, the Vice President and Prime Minister of the UAE and Ruler of Dubai at that time.
ALSO READ: 9 Ways to Save Water in the UAE
With regard to bills payment, DEWA offers several payment options, both online and offline. Even if you are out of town or out of the country, you can still view and pay your DEWA bills. Keep on reading to know more about the authority's online payment channels!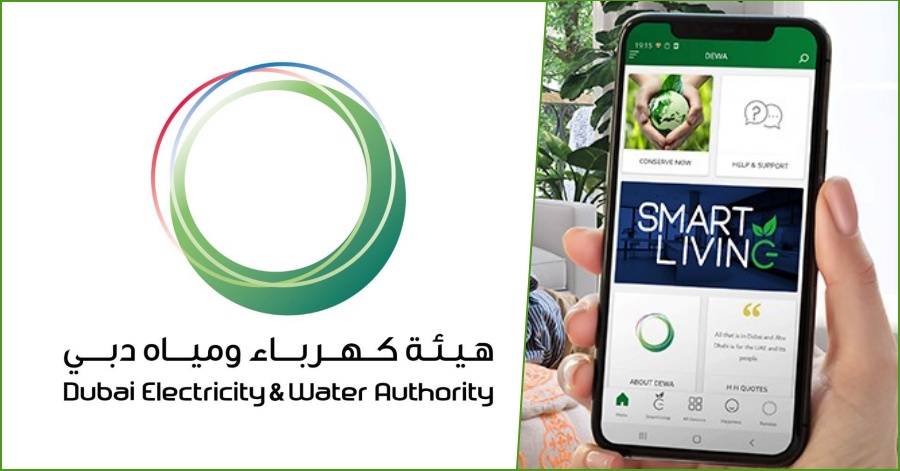 Guide to Viewing and Paying DEWA Bill Online
People can pay their DEWA bills anytime through Customer Happiness Centers, which are situated all across Dubai. Customers can also pay their bills via Emirates Post Offices or Etisalat Public Payment machines, as well as through service stations of the Emirates Petroleum Products Company (EPPCO) or the Emirates National Oil Company (ENOC).
Aside from these offline payment methods, DEWA also has online payment channels through which customers can pay their bills anytime, anywhere! Below is a list of the authority's online payment platforms, so you can see which one best suits your time and preference:
1. DEWA Website
Simply visit the DEWA website to pay your water and electricity bills. All you have to do is create an account and log into the website using your new DEWA ID. You can also use your Dubai ID or UAE passport to log in. Take note that this online payment method accepts GCC cards only. There's also a maximum limit of AED 200,000 that can be paid at a single time. So if your bill is higher than this amount, you will need to make multiple transactions on the platform.
2. DEWA Smart App
The DEWA Smart App is a multilingual mobile app that can be used for viewing and paying DEWA bills. Customers can use it to view their electricity and water bills, as well as to make bills payments without having to go to a Customer Happiness Centre. The DEWA Smart App is available for download via the App Store (for iOS devices) and Google Play (for Android devices). Just sign up, log in, make a few clicks, and you're done!
3. DEWA EasyPay
EasyPay is a new payment system offered by DEWA. You can access this service by logging into your online DEWA account, and acquire an EasyPay number to make transactions. Through this service, you can check your DEWA bill and make bill payments using DubaiNow, debit cards, and credit cards.
The great thing about EasyPay is that you can use it not only to pay for your accounts, but for your friends' accounts as well. You can view all of these conveniently on a single screen. You can access EasyPay via the DEWA website, or through the DEWA Smart App.
4. Empay Smart App
The Empay Smart App is a mobile app introduced by the Department of Economic Development (DED) of Dubai. Basically, it serves as a digital portal where you can make payments for different purposes, including DEWA bills, telecommunications bills, and government services. The services and utility bills covered by Empay include: Dubai Economy license fees, DEWA bills, SEWA bills, Etisalat bills, Du bills, and Salik fees.
In addition to paying utility bills and government fees, you can use the Empay Smart App to pay educational fees for certain schools, as well as to order food from select restaurants. What's more, the app offers great deals and discounts whenever you make an online payment. The Empay Smart App is available for download via the App Store and Google Play.
5. Online Banking
DEWA bills payment is also possible through the authority's partner banks. In particular, Emirates NBD accepts DEWA bills payments from all customers — including those who are not Emirates NBD account holders.
Meanwhile, the following banks accept DEWA bills payments from their account holders only: Abu Dhabi Commercial Bank, Ajman Bank, Commercial Bank of Dubai, Emirates Islamic Bank, First Abu Dhabi Bank, Mashreq Bank, Standard Chartered Bank, Sharjah Islamic Bank, Noor Bank, National Bank of Fujairah, RAK Bank, Union National Bank, Citi Bank, Dubai Islamic Bank, United Arab Bank, Abu Dhabi Islamic Bank, HSBC Bank – Middle East, Dubai First, Arab Bank, Habib Bank AG Zurich, Al Hilal Bank, Masraf Bank, National Bank of Umm Al Qaiwain, and Majid Al Futtaim Finance LLC.
With regard to paying your DEWA Bills, some of the methods available through these banks include: (a) bank teller counters (i.e. over-the-counter payments); (b) ATM machines; (c) direct debit (i.e. monthly automatic deductions from your bank account); (d) phone banking; and (d) mobile or online banking (through the bank's mobile app).
Contact Info – DEWA Head Office
For more information about DEWA and their various payment methods, or to locate the nearest Customer Happiness Centre, you can contact their head office through the following details and social media channels:
Address: Al Jaddaf Waterfront, Dubai, UAE (near WAFI Mall)
Telephone: +971 4 601 9999
Email: customercare@dewa.gov.ae
Website: https://www.dewa.gov.ae/en
Facebook: https://www.facebook.com/dewaofficial
Twitter: https://twitter.com/dewaofficial
Instagram: https://instagram.com/dewaofficial
Google Map Location
Here is the location of the DEWA Head Office, as shown via Google Maps:
As you can see, there are different ways of paying your electricity and water bills in Dubai. If you are busy at work, or if you prefer to stay at home for safety reasons, you can easily take the time to pay your DEWA bills online.
Even if you are outside the country, you can also make arrangement to ensure that all your utility bills are paid. So that when you return to Dubai, everything will be in order!
DISCLAIMER: The above guide is presented for information-sharing purposes only. To know more about DEWA as well as the different methods for paying your electricity and water bills in Dubai, please visit the DEWA official website.
READ NEXT: How to Pay Rent and Bills Even if You are Outside the UAE