Here in Dubai, electricity and water services are provided by the Dubai Electricity and Water Authority (DEWA). It was formed through the merging of the Dubai Electricity Company and the Dubai Water Department. A single entity, DEWA, was established in 1992 by the late Sheikh Maktoum bin Rashid Al Maktoum, the Vice President and Prime Minister of the UAE and Ruler of Dubai at that time. As such, knowing how to view and pay your DEWA Bill Enquiry is a must.
ALSO READ: 9 Ways to Save Water in the UAE
As for bills payment, DEWA offers several payment options, both online and offline. Even if you are out of town or out of the country, you can still view and pay your DEWA bills. Keep on reading to know more about the authority's online payment channels!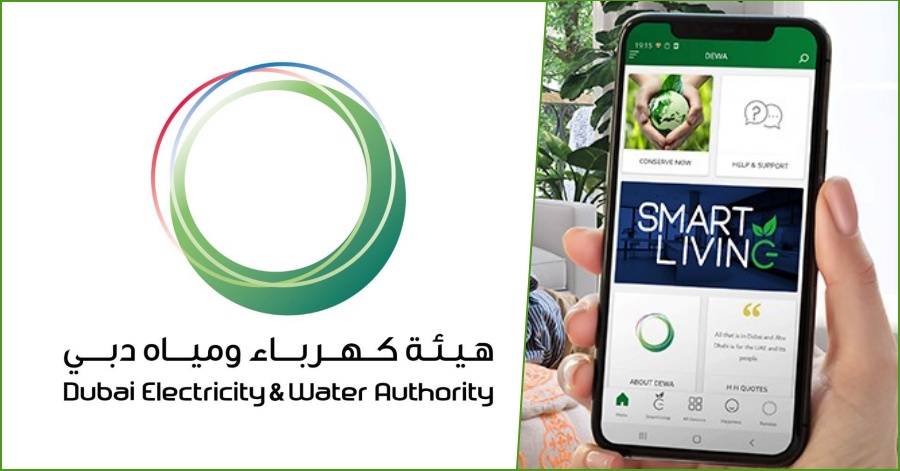 What is DEWA?
The Dubai Electricity & Water Authority (DEWA) has experienced remarkable growth since its establishment as an independent organization, formerly known as Dubai Electricity & Water Resources CO.
To enhance its performance and increase customer satisfaction across Dubai, DEWA's management has devised a comprehensive plan.
However, during this transformation, DEWA has encountered challenges from various external and internal stakeholders resistant to change.
To ensure effective implementation of its Information Technology management framework and measure IT Governance performance against industry standards, DEWA needs to coordinate its ICT department and address information technology gaps.
Moreover, articulating its risk profile will enable DEWA to establish a coherent control and risk structure, allowing the organization to adapt to changing risk factors.
In the pursuit of sustainable growth, DEWA has introduced three crucial initiatives as part of the Smart Dubai Initiative, aimed at transforming Dubai into a leading smart city within a three-year timeframe.
The Dubai government's strong support has contributed to DEWA's reputation as a reliable provider of electricity and water, serving over 880,000 customers with a remarkable 95% satisfaction rate.
Furthermore, DEWA's achievements have gained global recognition, ranking highly in the World Bank Business Report for both 2018 and 2019.
How to Register on the DEWA Customer Portal
DEWA customers have the option to sign up for an online service portal by following the steps provided on the website.
To begin, click on the Register button and follow the outlined procedures. Renters will need to furnish a valid Ejari, while landlords are required to submit a title deed.
Accessing and paying monthly electricity and water bills is made convenient through the bilingual DEWA mobile app. This app, known as the DEWA Smart App, is accessible on various platforms such as Apple and Android, enabling users to make necessary payments without the need to visit a customer care center.
How to View DEWA Bill Online
1. Open your web browser
Launch your preferred web browser and type in "dewa.gov.ae" to access the official website of Dubai Electricity and Water Authority (DEWA).
Once on the DEWA website, look for the "Consumer" or "Customers" section. This section usually contains various services and information tailored for DEWA customers.
3. Choose billing
In the consumer section, find and select the "Billing" option. This will lead you to billing-related services and features.
4. Click on "View Bill"
Within the billing section, locate and click on the "Billing View" option. This will enable you to view and access your DEWA bill details.
5. Enter your Account or Premise number
You will be prompted to enter your DEWA Account or Premise number. Retrieve this information from any of your previous DEWA bills. It is essential for accessing your billing details.
6. Access your DEWA bill view
After entering your correct Account or Premise number, click on the relevant option to proceed. Your DEWA bill details, including the current charges, due date, and consumption details, will be displayed on the screen.
If you don't have your Account or Premise number:
If you're unsure about your DEWA Account or Premise number, you have a couple of options to find it:
Check your previous DEWA bills: Your Account or Premise number can usually be found on any of your past DEWA bills.
Contact DEWA customer service: If you haven't received any previous DEWA bills or your account is not yet activated, you can reach out to DEWA's customer service for assistance. They will guide you on how to obtain your Account or Premise number.
How to Pay DEWA Bill Online
People can pay their DEWA bills anytime through Customer Happiness Centers, which are situated all across Dubai. Customers can also pay their bills via Emirates Post Offices or Etisalat Public Payment machines, as well as through service stations of the Emirates Petroleum Products Company (EPPCO) or the Emirates National Oil Company (ENOC).
Aside from these offline payment methods, DEWA also has online payment channels through which customers can pay their bills anytime, anywhere! Below is a list of the authority's online payment platforms, so you can see which one best suits your time and preference:
1. DEWA Website
Simply visit the DEWA website to pay your water and electricity bills.
All you have to do is create an account and log into the website using your new DEWA ID.
You can also use your Dubai ID or UAE passport to log in.
Take note that this online payment method accepts GCC cards only.
There's also a maximum limit of AED 200,000 that can be paid at a single time.
So if your bill is higher than this amount, you will need to make multiple transactions on the platform.
2. DEWA Smart App
The DEWA Smart App is a multilingual mobile app that can be used for viewing and paying DEWA bills.
Customers can use it to view their electricity and water bills, as well as to make bill payments without having to go to a Customer Happiness Centre.
The DEWA Smart App is available for download via the App Store (for iOS devices) and Google Play (for Android devices). Just sign up, log in, make a few clicks, and you're done!
3. DEWA EasyPay
EasyPay is a new payment system offered by DEWA.
You can access this service by logging into your online DEWA account, and acquire an EasyPay number to make transactions.
Through this service, you can check your DEWA bill and make bill payments using DubaiNow, debit cards, and credit cards.
The great thing about EasyPay is that you can use it not only to pay for your accounts but for your friends', as well.
You can view all of these conveniently on a single screen. You can access EasyPay via the DEWA website, or through the DEWA Smart App.
4. Empay Smart App
The Empay Smart App is a mobile app introduced by the Department of Economic Development (DED) of Dubai.
Basically, it serves as a digital portal where you can make payments for different purposes, including DEWA bills, telecommunications bills, and government services.
The services and utility bills covered by Empay include: Dubai Economy license fees, DEWA bills, SEWA bills, Etisalat bills, Du bills, and Salik fees.
In addition to paying utility bills and government fees, you can use the Empay Smart App to pay educational fees for certain schools, as well as to order food from select restaurants.
What's more, the app offers great deals and discounts whenever you make an online payment. The Empay Smart App is available for download via the App Store and Google Play.
5. Online Banking
DEWA bills payment is also possible through the authority's partner banks. In particular, Emirates NBD accepts DEWA bills payments from all customers — including those who are not Emirates NBD account holders.
Meanwhile, the following banks accept DEWA bills payments from their account holders only: Abu Dhabi Commercial Bank, Ajman Bank, Commercial Bank of Dubai, Emirates Islamic Bank, First Abu Dhabi Bank, Mashreq Bank, Standard Chartered Bank, Sharjah Islamic Bank, Noor Bank, National Bank of Fujairah, RAK Bank, Union National Bank, Citi Bank, Dubai Islamic Bank, United Arab Bank, Abu Dhabi Islamic Bank, HSBC Bank – Middle East, Dubai First, Arab Bank, Habib Bank AG Zurich, Al Hilal Bank, Masraf Bank, National Bank of Umm Al Qaiwain, and Majid Al Futtaim Finance LLC.
With regard to paying your DEWA Bills, some of the methods available through these banks include (a) bank teller counters (i.e. over-the-counter payments); (b) ATM machines; (c) direct debit (i.e. monthly automatic deductions from your bank account); (d) phone banking; and (d) mobile or online banking (through the bank's mobile app).
Other DEWA Payment Options
1. Mail
If you prefer traditional payment methods, you can send a check to DEWA at the following address: DEWA, PO Box 564, Dubai.
2. Etisalat Payment Machines
Deposit cash payments at any of the Etisalat payment machines located throughout various locations in the UAE.
3. Emirates Post Offices
You can pay your DEWA bills at any Emirates Post Office for a nominal fee of AED 2 plus the applicable charges.
Tips on Using DEWA Online Bills Payment Services
DEWA offers convenient online bill payment services, making it easier for customers to manage their utility expenses.
By using these online services, you can avoid the hassle of visiting physical locations and enjoy a seamless payment experience from the comfort of your home.
To make the most of DEWA's online bills payment services, follow these helpful tips:
1. Secure Your Online Account
Ensure that your DEWA online account is protected with a strong and unique password.
Avoid using easily guessable passwords and consider using a combination of letters, numbers, and special characters.
Regularly update your password to enhance security.
2. Use Official DEWA Platforms
Only use the official DEWA website (dewa.gov.ae) or the authorized DEWA Smart App to access the online bills payment services.
Beware of phishing attempts and never provide your account details on suspicious websites or links.
3. Enable Two-Factor Authentication (2FA)
Consider enabling two-factor authentication for an extra layer of security.
This adds an additional verification step, such as a one-time password sent to your mobile device, when logging in or making payments.
4. Keep Your Contact Information Updated
Ensure your email address and mobile number linked to your DEWA account are up to date.
This will help you receive important notifications and alerts related to your bills and account activities.
5. Check Billing Details Thoroughly
Before making any payments, review your billing details carefully.
Verify the amount due, billing period, and any applicable charges to avoid discrepancies or overpayment.
6. Set Up Payment Reminders
Utilize calendar reminders or notifications on your mobile device to stay informed about upcoming bill due dates.
This will help you avoid late payment fees and maintain a good payment history.
7. Choose Convenient Payment Methods
DEWA offers multiple payment methods, including credit cards, debit cards, and digital wallets.
Select the payment method that suits your preferences and ensure you have sufficient funds or credit available for a smooth transaction.
8. Take Advantage of Auto-Pay Options
Consider setting up automatic payments through DEWA's EasyPay service or your bank's online banking platform.
This way, your bills will be paid automatically on the due date, saving you time and effort.
9. Keep Payment Confirmations
After completing your online payment, always save or print the payment confirmation for your records.
This will serve as proof of payment in case of any discrepancies or disputes.
10. Monitor Your Consumption
Use DEWA's online services to track your electricity and water consumption over time.
This can help you identify any unusual patterns and take steps to conserve energy and water, which may lead to cost savings.
Exiting Dubai? Here's What You Need To Do
If you're leaving Dubai and need to terminate your DEWA services, you may perform the following:
Final Application for DEWA Bill or Inquiry:
Submit a final application for DEWA bill or inquiry to initiate the process of cutting off your energy and water supply (exit service). This application can be completed online or in person at any DEWA location.
Frequently Asked Questions
1. What are the available methods to pay my DEWA bills?
DEWA offers a variety of payment methods, including online payment through their official website or mobile app, DEWA Smart App. You can also pay at DEWA customer service centers, Etisalat community payment machines, bank ATMs, online banking, and through various digital wallets.
2. Can I schedule automatic bill payments for my DEWA account?
Yes, you can set up automatic bill payments through DEWA's EasyPay service or via your bank's online banking platform. Automatic payments ensure that your bills are paid on time every month, saving you from the hassle of manual payments.
3. How can I check my DEWA bill online?
To view your DEWA bill online, visit DEWA's official website, log in to your account, navigate to the billing section, and select "Billing View." Enter your Account or Premise number to access your bill details.
4. Can I make DEWA bill payments using a credit card or debit card?
Yes, DEWA accepts bill payments through credit cards and debit cards. You can make payments using Visa, Mastercard, or any other accepted card on their online payment portal.
5. What should I do if I cannot find my Account or Premise number to pay the bill online?
If you can't find your Account or Premise number, refer to your previous DEWA bills where it is usually mentioned. Alternatively, you can contact DEWA's customer service for assistance in retrieving your account details.
6. Can I pay my DEWA bill at the bank or through mobile banking?
Yes, DEWA bills can be paid at various bank branches or through online/mobile banking services of specific banks that have a partnership with DEWA. Refer to DEWA's official website for the list of partner banks.
7. Are there any additional charges for using the DEWA online payment services?
DEWA does not charge additional fees for using their online payment services. However, some banks or digital wallets may have their own transaction fees. Check with your payment provider for any applicable charges.
8. What should I do if my DEWA bill seems higher than expected?
If your DEWA bill appears higher than usual, first check your consumption patterns and make sure there are no leaks or inefficiencies in your electrical and water systems. If you still have concerns, contact DEWA's customer service for assistance and clarification.
Video: Electricity and Water Bill in Dubai – What you need to know about DEWA
Here's a quick video to give you an overview of what DEWA is, what it does, and how you can benefit from it when living in Dubai. You'll also understand some of the technicalities involved when using the services they offer. If you're here and are wondering what your DEWA bill would look like and what it will cover, then this video is for you.
Contact Info – DEWA Head Office
For more information about DEWA and their various payment methods, or to locate the nearest Customer Happiness Centre, you can contact their head office through the following details and social media channels:
Address: Al Jaddaf Waterfront, Dubai, UAE (near WAFI Mall)
Telephone: +971 4 601 9999
Email: customercare@dewa.gov.ae
Website: https://www.dewa.gov.ae/en
Facebook: https://www.facebook.com/dewaofficial
Twitter: https://twitter.com/dewaofficial
Instagram: https://instagram.com/dewaofficial
Google Map Location
Here is the location of the DEWA Head Office, as shown via Google Maps:
As you can see, there are different ways of paying your electricity and water bills in Dubai. If you are busy at work, or if you prefer to stay at home for safety reasons, you can easily take the time to pay your DEWA bills online.
Even if you are outside the country, you can also make arrangement to ensure that all your utility bills are paid. So that when you return to Dubai, everything will be in order!
DISCLAIMER: The above guide is presented for information-sharing purposes only. To know more about DEWA as well as the different methods for paying your electricity and water bills in Dubai, please visit the DEWA official website.
READ NEXT: How to Pay Rent and Bills Even if You are Outside the UAE