It can be hard to think about new things to do while in quarantine. If you're not careful, you can be bored to wits and compromise your mental health.
However, the following OFWs in Dubai have discovered creative ways to make their quarantine life interesting despite the limited freedom. They shared some of their ideas through their YouTube channel, and maybe you can learn from them as well.
Disclaimer: The information posted here is based on the personal experiences shared by the OFWs in the video below. Please let this post serve as a guide only. If you have specific questions, you may ask the OFWs by commenting on their videos on their accounts.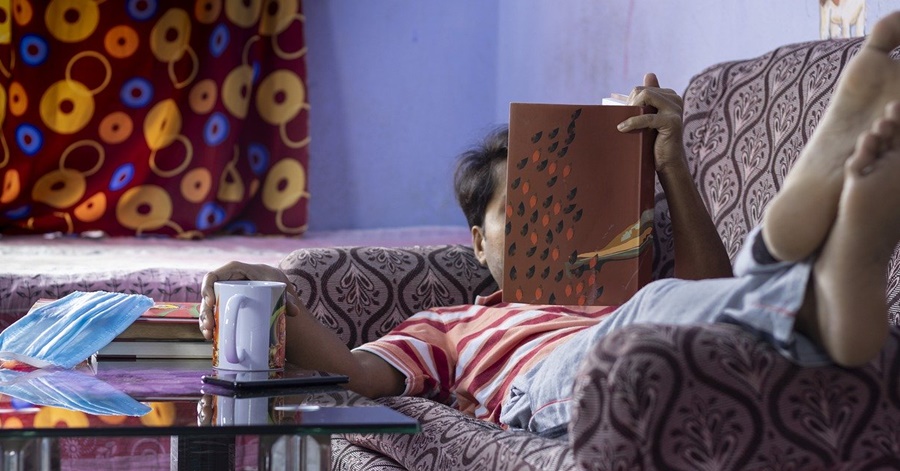 How to Not Get Bored in Dubai During Lockdown
In this video from the YouTube channel Xienon Austine, an OFW couple shares their activities for 2 weeks of lockdown during late March to mid-April.
Work dynamic has changed entirely due to the global health crisis. As a consequence, most private companies have been instructed by the government of Dubai to arrange a work-from-home setting.
As a result, the wife is in a work-from-home situation. Often working in the living room with a laptop.
The husband, on the other hand, has no work. He mentioned that the government of Dubai has closed the malls and shops entirely during April. Nowadays, quarantine is more relaxed but there are stalls that are still closed.
Most of their days are spent at home. The following is a summary of their quarantine activities:
House cleaning
House cleaning provides great exercise. The OFW couple divided the chores and saw this as an opportunity to work together and help each other out. Aside from keeping the house livable, it turned out to be a great bonding activity for the married couple.
Sanitary measures
During quarantine, people can still go out for essentials. However, there is a risk of bringing the virus back home, so in this video, the OFWs showed their sanitary measures for minimizing the risk. These include preparing a basket where they can throw in their outdoor clothes right away, and cleaning the floor regularly.
Aside from mainstream media, social media has been the main source of information regarding the latest news about the pandemic. For example, the video shows the couple learning about Dubai disinfecting almost all streets and public transports through Twitter.
Religious activities
Church mass on Sunday has been banned for social distancing purposes. That's why during Sundays, and especially in celebration of the Holy Week activities, the couple just watched sermons online. They also celebrated Palm activities and Easter egg painting at home.
Keeping in touch with family back home
Thanks to technology, OFWs can contact their family anytime back home through video calls. The OFW couple is seen video calling their family members, asking how they are, and telling them not to go out to be safe.
Cooking
The quarantine period was an opportunity for the wife and husband to exercise their cooking skills, trying out new recipes and enhancing old ones. The video shows the couple trying Lumpiang Togue for the first time, cooking their favorite adobo and sinigang, and more.
Ordering food
When not cooking, they can always order food through deliveries from restaurants. The OFW couple is seen ordering Jollibee and a loaf of bread.
Exercise and personal care
Personal workouts done include dumbbells, push ups, pull ups, and the fun Zumba dance activity. The OFW couple also used this time to help each other out with applying facial care products and massage for relaxation.
Going out for essentials
During the lockdown phase, going out was limited to hospital emergencies, buying medicines, and buying groceries. The OFWs in this video went to the grocery mainly to buy ingredients for their cooking recipes.
Relaxation
Netflix and watching movies is a favorite pastime for this OFW couple. It is a great way to relax and immerse into the world of fiction.
Lockdowns have certainly disrupted "normal" life all around the world. In Dubai, OFWs are learning to cope up and embrace this "new normal," and have found that it's not that bad if you are willing to try new activities.