Yum! Noodle Bar Restaurant just launched a new menu featuring new a la carte items. We got to visit this restaurant to sample some of their new dishes.
Located at the Radisson Blu Deira Dubai Creek, this Asian restaurant features a variety of dishes including Thai, Malaysian, Vietnamese, Indonesian, and Singapore food. Their food is cooked fresh in an open kitchen just the way Asian eateries do it.
OFFER: For Filipinos and frontliners (all nationalities), Yum! Restaurant offers Buy 1 Get 1 promo on their main course items. You pay 2 for the price of 1! You only need to make a reservation. Call 04 205 7033
our recent dining experience at Yum! Noodle Bar Restaurant
Trying the New and Colorful Menu at Yum! Restaurant
They have a new menu which is like a magazine. It's quite colorful and straightforward. I enjoyed looking at the photos of the Asian dishes that they serve alongside their description. A picture paints a thousand and it's definitely more enticing to see images of the food on the menu.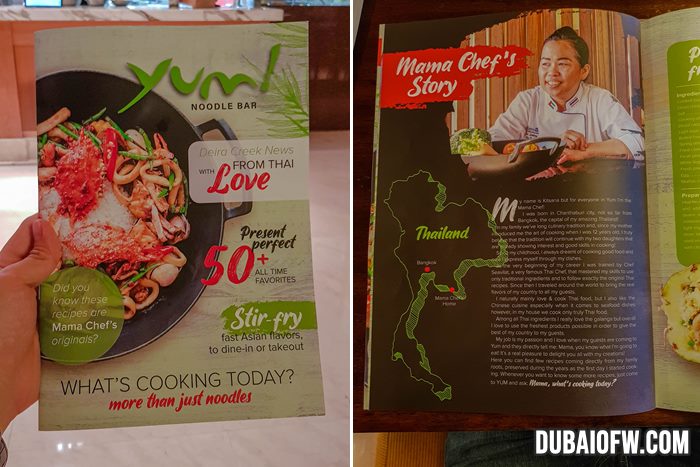 new menu – like a magazine 🙂
colorful and straightforward menu
We ordered some of the new dishes as well as some familiar favorites I really like the fact that you can find premium quality comfort food at affordable rates here in Yum! Restaurant.
If you've been to Southeast Asia, you know they offer plenty of appetizing dishes. Check them out here at Yum! Restaurant.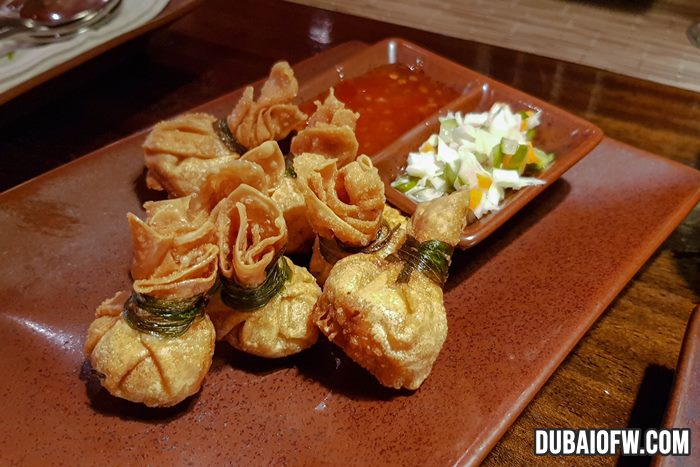 Deep Fried Seafood Dumpings
Juicy minced seafood with vegetables wrapped in wonton dough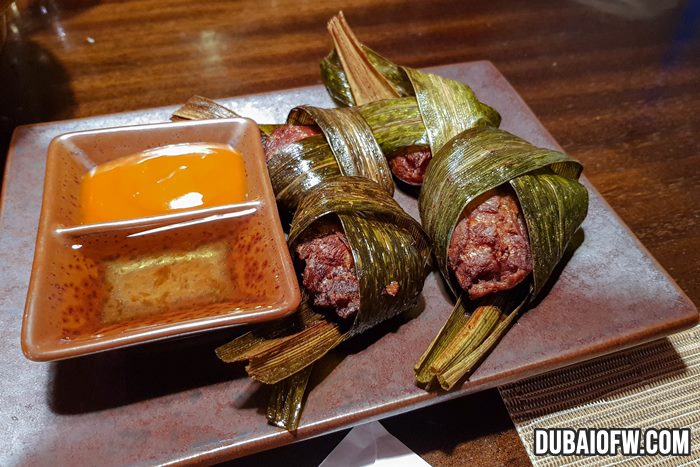 Pandan Chicken
Chicken wrapped in Pandan leaves, steamed and fried, served with sweet sauce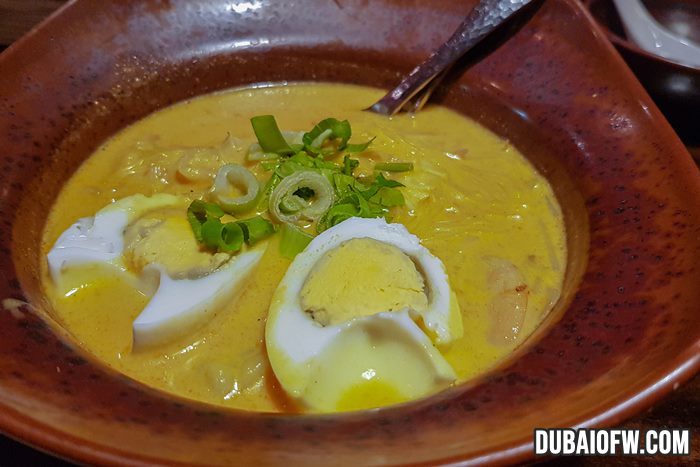 Seafood Laksa
Southeast Asian spicy glass noodle soup with boiled egg, mixed seafood in rich curry coconut milk
Pad Kee Mao
Flat rice noodles with chicken, beef, shrimps, eggs, baby corn, green beans and mushroom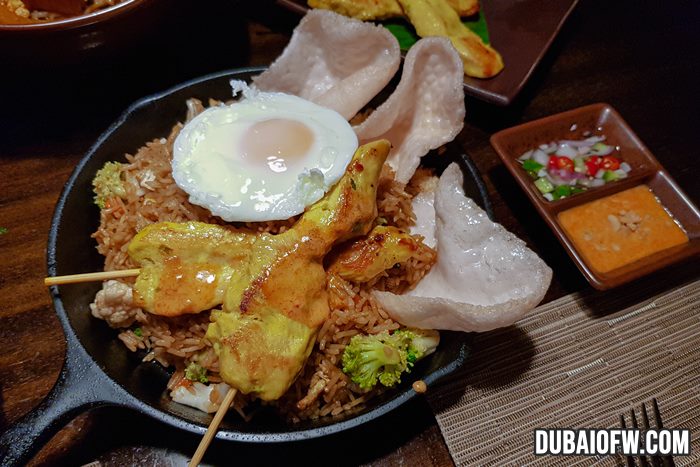 Nasi Goreng
Thai version of the Indonesian wok-fried rice with eggs, baby corn, asparagus, and carrots served with either chicken or beef satay
Phad Thai
famous Thai dish with flat rice noodles, shrimps, tofu, and bean sprouts in sweet-savory-sour sauce and topped with crushed peanuts.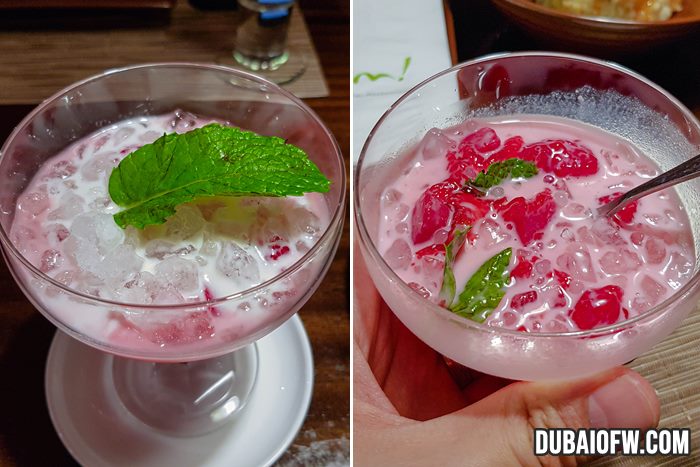 Red Rubies
Water chestnuts coated in tapioca served with pandan scented coconut syrup and ice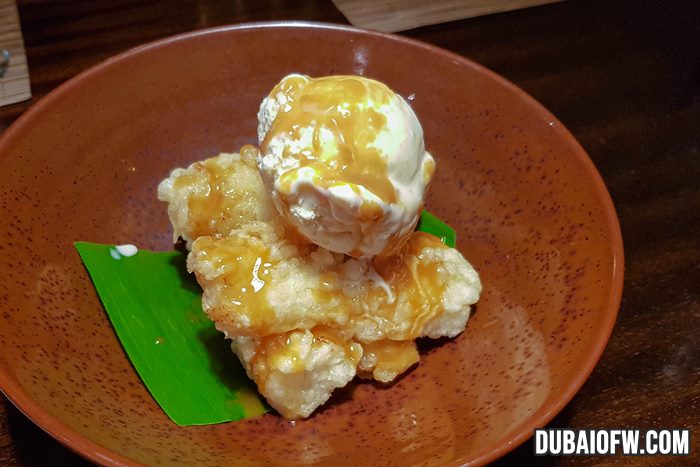 Yum's Famous Fried Banana
Deep-fried banana topped with chocolate toffee sauce and served with vanilla ice cream
Promotions for OFWs and Frontliners at Yum! Noodle Bar Restaurant
Buy One Get One Main Course
Filipinos in Dubai, Radisson Blu Deira Creek is offering a treat for OFWs and frontliners (all nationalities) where you can get a discount – a Buy One Get One deal wherein if you purchase one main course, you will get the other one FREE. So that's two for the price of one. To avail this offer, you need to contact the restaurant reservation team and then provide your details.
You only need to present your ID when you visit the restaurant. This is limited to OFWs and frontliners in the UAE. Terms and conditions apply. Call 04 205 7033
Seafood Wok Package
Aside from the a la carte items, please be advised the Yum! also features a Seafood Wok experience where you can enjoy seafood dampa-style for AED 149. OFWs and frontliners (all nationalities) can upgrade their dining experience for AED 189 (2 for 1), and you will have UNLIMITED servings of Wok, rice and iced tea, plus unlimited add-ons including Green Papaya Salad, rich Seafood Laksa, Mango Sticky Rice, Prawn Crackers and Fried Wantons.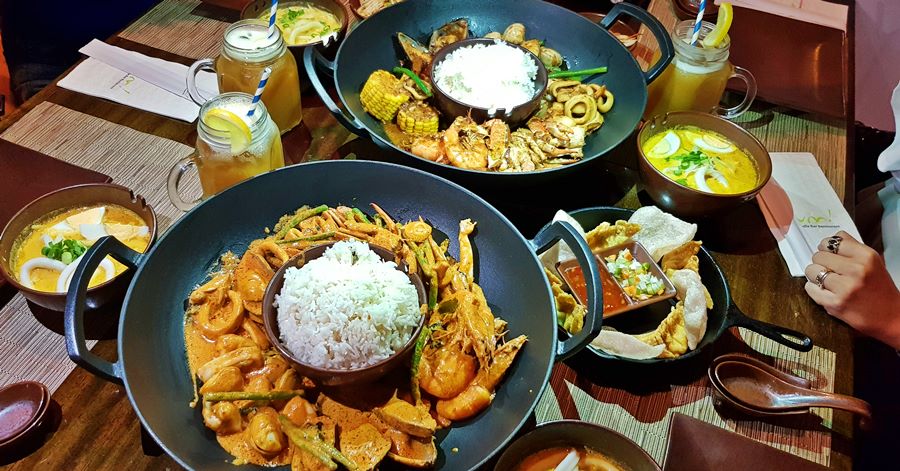 Unlimited Seafood Wok Package – Buy 1 Get 1 at AED 189
We enjoyed our dinner at Yum! restaurant. Check it out if you have the time!
Also Read about our other restaurant experiences at Radisson Blu Deira Creek here – Sumibiya, Minato, Aseelah, The China Club, Friday Brunch, Up on The Tenth
Contact Information – Yum! Noodle Bar Restaurant
Address: Level 1, Radisson Blu Hotel Dubai Deira Creek, Baniyas, Dubai, UAE
Telephone: +971 4 205 7033
Website: https://www.radissonhotels.com/en-us/hotels/radisson-blu-dubai-deira-creek
Google Map:
Yum! Noodle Bar Restaurant is only a four-minute walk from the Union Metro Station, and just a 15-minute drive from the Dubai International Airport.