Lulu International Exchange is one of the leading names in the world of handling foreign exchange and global money transfer. Its headquarters are in Abu Dhabi and operate with almost 200 branches across the world.
Also Read: List of Wall Street Exchange in UAE | Dubai, Abu Dhabi, Sharjah
This international foreign exchange has strong values that bind their team across continents and deliver the needs of their clients or customers. They make sure that every employee/member adheres to the company's values. We have gathered all available branches in the UAE for your convenience.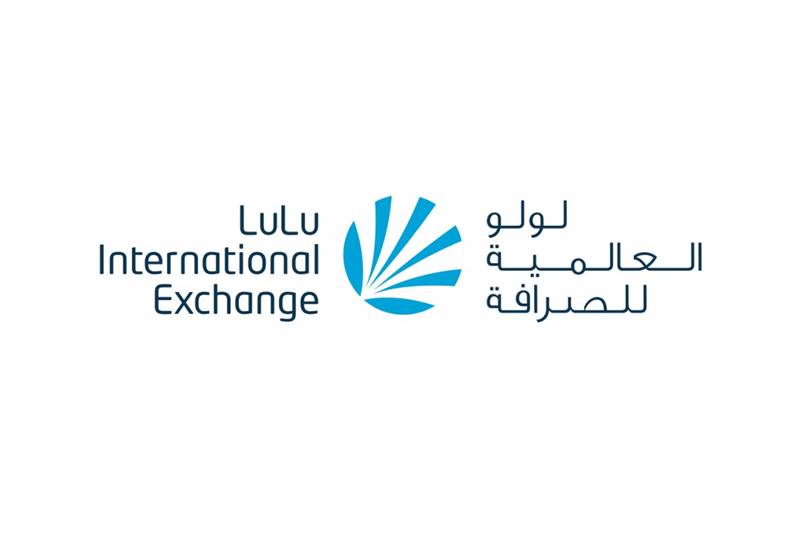 If you are looking for a specific Lulu +6Exchange branch near you, please check out this directory listing of the office address, working hours, and contact information we've posted in each emirate below.
UAE Lulu International Exchange Abu Dhabi Branches
Airport T1
Address: Transit Area, Terminal-1, Abu Dhabi International Airport, Abu Dhabi
Working Hours: closed
Email: N/A
Phone: +971 (0)25757173
Fax: N/A
Al Dhafra
Address: SHOP NO G4, AL MADINA HYPERMARKET, HAMEEM ROAD, NBB SALAM CAMP, ABU DHABI
Working Hours: 9.00 AM to 9.00 PM
Email: N/A
Phone: +971 (0)25852404
Fax: N/A
Al Falah Abu Dhabi
Address: Ground Floor, Shop No. 9, Al Falah Plaza, Al Falah Street, Abu Dhabi
Working Hours: 8.30 AM to 11.00 PM
Email: N/A
Phone: +971 (0)26438525
Fax: N/A
Al Wahda
Address: Al Wahda Mall, UB Level, Sheikh Hazza Bin Zayed St., P.O. Box 5379, Abu Dhabi
Working Hours: 8.00 AM to 10.00 PM
Email: N/A
Phone: +971 (0)26547101
Fax: N/A
Baniyas
Address: Shop No. 104, Ground Floor, LuLu Hypermarket, Baniyas, Abu Dhabi
Working Hours: 9.00 AM to 9.00 PM
Email: N/A
Phone: +971 (0)26547172
Fax: N/A
EGM Hamdan
Address: Ground Floor, LuLu Express Building, Hamdan Street, Abu Dhabi
Working Hours: 9.00 AM to 9.00 PM
Email: N/A
Phone: +971 (0)26547141
Fax: N/A
EGM Mafraq
Address: Near to Emirates General Market, Inside Mafraq Centre, Abu Dhabi
Abu Dhabi
Working Hours: 8.30 AM to 8.30 PM
Email: N/A
Phone: +971 (0)25857241
Fax: N/A
Electra
Address: Sheikh Zayed The 2nd Street (Electra), Abu Dhabi
Working Hours: 9:00 AM to 9:00 PM
Email: N/A
Phone: +971 (0)26771130
Fax: N/A
Forsan Branch
Address: Lulu International Exchange LLC. Shop B19, Inside Forsan Central Mall, Khalifa City-Abu Dhabi
Working Hours: 09:00 am – 11:00 pm
Email: N/A
Phone: Lulu International Exchange LLC. Shop B19, Inside Forsan Central Mall, Khalifa City-Abu Dhabi.
Fax: N/A
Hamdan Yousuf Centre
Address: Al Yousuf Centre, Hamdan Street, Abu Dhabi
Working Hours: 9:00 AM to 9.00 PM
Email: N/A
Phone: +971 (0)26355851
Fax: N/A
ICAD Gate 2
Address: Shop No.2 & 3, Opposite ICAD Gate No. 2, Musaffah 40, Abu Dhabi
Working Hours: 8.30 AM to 8.30 PM
Email: N/A
Phone: +971 (0)25525011
Fax: N/A
Khalidiyah Mall
Address: Ground Floor, Opposite LuLu Hypermarket, Khalidiyah Mall, Abu Dhabi
Working Hours: 9.00 AM to 8.00 PM
Email: N/A
Phone: +971 (0)26557130
Fax: N/A
MUSSAFAH 10
Address: SHOP NO 2,GROUND FLOOR, AALIYA PLAZA HYPER MARKET, LAL MARKET ROAD, MUSSAFAH10, SANNAIYA, ABU DHABI
Working Hours: 9.00 AM – 6.00 PM
Email: mussafah10@ae.luluexchange.com
Phone: +971(0)23098441
Fax: N/A
Mussafah Irani Mosque
Address: Ground Floor, Plot No. 124, Al Firas Property Building
Near Aliya Plaza Super Market Mussafah Industrial Area M37
Working Hours: 8.30 AM To 8.30 PM
Email: N/A
Phone: 025549544
Fax: N/A
Madinat Zayed
Address: Madinat Zayed Shopping Centre, Shop No. 08, Ground Floor, Abu Dhabi
Working Hours: 9.00 AM to 9.00 PM
Email: N/A
Phone: +971(0)26547127
Fax: N/A
Mazyad Mall
Address: Shop No.27 G, Opp. LuLu Xpress Inside Mazyad Mall, Mohammed Bin Zayed City, Abu Dhabi
Working Hours: 9.00 AM to 9.00 PM
Email: N/A
Phone: +971 (0)26547104
Fax: N/A
Mushrif Mall
Address: Shop No. 266A, 2nd Floor, Opposite LuLu Hypermarket, Abu Dhabi
Working Hours: 8.00 AM to 10.00 PM
Email: N/A
Phone: +971 (0)26547175
Fax: N/A
Mussafah 17
Address: PLOT NO M4, MUSSAFAH CITY HYPER MARKET, MUSSAFAH 17, ABU DHABI
Working Hours: N/A
Email: N/A
Phone: +971 (0)26547132
Fax: N/A
Mussafah 37
Address: Musaffah 37 Branch, Shop No. 7, Near Madinat Al Khair Supermarket, Musaffah Sector 37, Abu Dhabi
Working Hours: 8.30 AM to 8.30 PM
Email: N/A
Phone: +971 (0)25509219
Fax: N/A
Mussafah 37
Address: LULU INTERNATIONAL EXCHANGE SHOP NO B-04 PRP75270,
PLOT 216, BUILDING B, MUSSAFAH 37, near ICAD ROUNDABOUT ABU DHABI,
UNITED ARAB EMIRATES
Working Hours: N/A
Email: N/A
Phone: 025463455
Fax: N/A
Mussafah KM
Address: Shop No. 119, KM Trading Building, Musaffah 34, Abu Dhabi
Working Hours: 9.00 AM to 11.00 PM
Email: N/A
Phone: +971 (0)26547176
Fax: N/A
Mussafah-04
Address: SHOP NO 7, KM TRADING, DAMAN SEHA BUILDING, MUSSAFAH 4, ABU DHABI
Working Hours: N/A
Email: N/A
Phone: +971 (0)25544950
Fax: N/A
Ruwais Mall
Address: Opposite LuLu Hypermarket, Ruwais Mall, Ruwais, Abu Dhabi
Working Hours: 9.00 AM to 6.00 PM
Email: N/A
Phone: +971 (0)26547170
Fax: N/A
SALAM STREET
Address: SHOP NO 8, AL NASEEM TOWER 114, TOURIST CLUB AREA, SALAM STREET, ABU DHABI
Working Hours: 9.00 AM – 9.00 PM
Email: salamstreet@ae.luluexchange.com
Phone: +971(0)26668053
Fax: N/A
Sanaiya
Address: Shop No. 1 & 2, Ground Floor, LuLu Hypermarket, Sanaiya
Working Hours: 8.30 AM to 11.00 PM
Email: N/A
Phone: +971 (0)37610491
Fax: N/A
Shabiya
Address: Shop No. 4 & 5, Ground Floor, Taleb Abdulla Munif Al Jabri Building, Muhammad Bin Zayed City, Abu Dhabi
Working Hours: 9.00 AM to 9.00 PM
Email: N/A
Phone: +971 (0)25538824
Fax: N/A
Tourist Club Area
Address: Ground Floor, Burj Sadiyat Building, Behind Al Salama Hospital, Tourist Club Area, Abu Dhabi
Working Hours: 9.00 AM to 9.00 PM
Email: N/A
Phone: +971 (0)24919313
Fax: N/A
WTC
Address: SHOP NO 1, LEVEL 1, WTC MALL, HAMDAN STREET, ABU DHABI
Working Hours: 9.00 AM – 9.00 PM
Email: wtc@ae.luluexchange.com
Phone: +971(0)26547154
Fax: N/A
Workers City 1
Address: Shop No. 21, Workers City 1, Rabee Al Madina Supermarket, Elenco Building, Abu Dhabi
Working Hours: 8.30 AM to 8.30 PM
Email: N/A
Phone: +971 (0)26666142.
Fax: N/A
Workers City 2
Address: Al Mafraq Workers City 2, China Camp, Next to Parco Mall – Abu Dhabi
Working Hours: N/A
Email: N/A
Phone: +971 (0)26547178
Fax: N/A
UAE Lulu International Exchange Dubai Branches
Al Aweer
Address: Al Khail Road, Ras Al Khor Industrial Area, Al Awir, Dubai
Working Hours: 9.00 AM to 10.00 PM
Email: N/A
Phone: +971 (0)43207856
Fax: N/A
Al Karama
Address: Shop 19, Family Supermarket Building, Opposite LuLu Center, Karama, Dubai
Working Hours: 9.00 AM to 10.00 PM
Email: N/A
Phone: +971 (0)43576621
Fax: N/A
Al Khail Gate 
Address: Al Khail Gate Community Center, Kiosk 5A, Al Khail Gate, Dubai, UAE
Working Hours: 9.00 AM to 10.00 PM
Email: N/A
Phone: 9.00 AM to 10.00 PM
Fax: N/A
Al Muteena Deira
Address: Shop No. 13, Ground Floor, LuLu Center LLC, Opposite Sheraton Deira Hotel, Al Muteena Street, Deira, Dubai
Working Hours: 9.00 AM to 11.00 PM
Email: N/A
Phone: +971 (0)44504966
Fax: N/A
Al Qusais
Address: Ground Floor, LuLu Hypermarket, Al Qusais, Dubai
Working Hours: 8.30 AM to 10.00 PM
Email: N/A
Phone: +971 (0)44504964
Fax: N/A
Bur Dubai
Address: Show Room No. 1 & 2, Building No. 312-1155, Al Souq Al Kabeer, Bur Dubai
Working Hours: 8.30 AM to 10.00 PM
Email: N/A
Phone: +971 (0)44504965
Fax: N/A
DIC
Address: SHOP NO 19, GROUND FLOOR, SAPPHIRE MALL, DUBAI INDUSTRIAL CITY 1, DUBAI
Working Hours: 8.30 AM to 10.00 PM
Email: N/A
Phone: +971 (0)48768498
Fax: N/A
DIP 1
Address: Shop No. 4 & 5, The Park Shopping Centre LLC, DIP 1, Dubai
Working Hours: 9.00 AM to 10.00 PM
Email: N/A
Phone: +971 (0)44504995
Fax: N/A
DIP 2
Address: Shop No. 04, Near Naseem Al Madina Supermarket, DIP 2, Dubai
Working Hours: 9.00 AM to 10.00 PM
Email: N/A
Phone: +971 (0)44504996
Fax: N/A
Hor Al Anz
Address: Shop No. 2, Near Abu Hail Pharmacy, Hor Al Anz Street, Dubai, UAE
Working Hours: 8.30 AM to 10.00 PM
Email: N/A
Phone: +971 (4)44504958
Fax: N/A
International City
Address: Shop No. 12, Building O-07, Persia Cluster, Opposite Civil Defense Bus Stop, International City, Dubai
Working Hours: 9.00 AM to 10.00 PM
Email: N/A
Phone: +971 (0)44229744
Fax: N/A
Jabel Ali 4
Address: Lulu International Exchange LLC Pasons Hypermarket Building, Mezzanine Floor. Jabel Ali Ind Area, Dubai
Working Hours: N/A
Email: N/A
Phone: +97145486364.
Fax: N/A
Jabel Ali-3
Address: Shop No-16, 1st Floor, Crystall Mall LLC- Dubai
Working Hours: 8.30 AM to 10.00 PM
Email: N/A
Phone: +971 (0)44504951
Fax: N/A
Jebel Ali 2
Address: Shop No. M-03, Mezzanine Floor, Shoppers Mall, Jebel Ali Industrial Area 1, Dubai
Working Hours: 9.00 AM to 11 PM
Email: N/A
Phone: +971 (0)44504975
Fax: N/A
Jebel Ali Mall
Address: Shop No.38/39, Jebel Ali Mall, Jebel Ali Industrial Area 1, Dubai
Working Hours: Saturday – Thursday: 9.00 AM to 11.00 PM; Friday: 9.00 AM to 12.00 PM & 1.00 PM to 11.00 PM
Email: N/A
Phone: +971 (0)44504994
Fax: N/A
Musalla Road
Address: Shop No. 1 & 2, Abdul Latif Ahmed Younus Building, Al Musalla Road, Deira, Dubai
Working Hours: 9.00 AM to 10.00 PM
Email: N/A
Phone: +971 (0)44504997
Fax: N/A
Naif Road
Address: Shop No. 2, Ayal Nasir Road, Naïf Road, Deira, Dubai
Working Hours: 9.00 AM to 10.00 PM
Email: N/A
Phone: +971 (0)42509381
Fax: N/A
Satwa
Address: Shop No. 1 & 2, Mohammed Bel Obaida Building, Satwa, Near Bus Station, Dubai
Working Hours: 9.00 AM to 10.00 PM
Email: N/A
Phone: +971 (0)43550337
Fax: N/A
Sonapur
Address: Inside Azhar Al Madina Supermarket, Sonapur, Muhaisna 2, Dubai
Working Hours: 9.00 AM to 10.00 PM
Email: N/A
Phone: +971 (0)44504967.
Fax: N/A
XPO Branch
Address: Lulu International Exchange LLC. Jabel Ali Xpo Branch. Xpo Mall Building, Mezzanine floor, Jabel Ali Ind Area, Dubai
Working Hours: 9.00 AM to 11.00 PM
Email: N/A
Phone: 045485515
Fax: N/A
LuLu Al Barsha
Address: Inside LuLu Hypermarket, Al Barsha, Dubai
Working Hours: 8.15 AM to 10.00 PM
Email: N/A
Phone: +971 (0)43248906
Fax: N/A
UAE Lulu International Exchange Sharjah Branches
Abu Shagara
Address: Rehma Tower 2, Ground Floor, Shop No. 3, Behind Al Wahda Street, Abu Shagara, Sharjah
Working Hours: 9.00 AM – 11.00 PM
Email: N/A
Phone: +971 (0)65436828
Fax: N/A
Al Hazana
Address: Shop No, G07, Ground Floor, LuLu Hypermarket ( Next to Al Shaab Village), Al Hazana Area, Sharjah
Working Hours:
Email: N/A
Phone: 9.00 AM to 10.00 PM
Fax: N/A
Al Nahda
Address: First Floor, LuLu Hypermarket, Al Nahda, Sharjah
Working Hours: First Floor, LuLu Hypermarket, Al Nahda, Sharjah
Email: N/A
Phone: 971 (0)65286930
Fax: N/A
Al Sajaa
Address: Sajaa Complex, Ground floor, Showroom No. 1, Yas Clinic & Pharmacy Building, Al Sajaa Industrial Area, Sharjah
Working Hours: Saturday-Thursday: 9.00 AM to 10.00 PM, Friday: 9.00 AM to 12.00 PM, 1.30 PM to 10.00 PM
Email: N/A
Phone: +971 (0)67434124.
Fax: N/A
ENOC
Address: Opposite Old ENOC Petrol Pump, Maliha Road, Sharjah
Working Hours: 8.30 AM to 9.00 PM
Email: N/A
Phone: +971 (0)65391021
Fax: N/A
Grand Mall
Address: Shop No.5, First floor, Grand Mall, Ibrahim Mohammed Al Medfa'a Street Opp. Al Garb police station, Sharjah
Working Hours: 8.30 AM to 9.00 PM
Email: N/A
Phone: +971 (0)65421855
Fax: N/A
Kalba Branch
Address: LuLu International Exchange LLC. Al Salbi Building Shop, Ground floor Opp ADNOC Petrol Station,Kalba, Sharjah
Working Hours: Saturday to Thursday 8:30 AM to 10:00 PM; Friday : 8.30: AM to 11:30 AM & 01:30 AM to 10:00 PM
Email: N/A
Phone: 096060410
Fax: N/A
LuLu Al Buhairah
Address: Shop no F03, Mezzanine floor, LuLu Hypermarket Al Majaz-3, Buhairah, Sharjah
Working Hours: 8.30 AM to 9.00 PM
Email: N/A
Phone: 971 (0)65220620
Fax: N/A
National Paints
Address: Ground Floor, Block B, Sheikh Faisal Al Qassimi Building, Maliha Road, Industrial, Area No. 15, Sharjah
Working Hours: 8.30 AM to 9.00 PM
Email: N/A
Phone: +971 (0)67660235
Fax: N/A
Sajaa Industrial Area 1
Address: Shop No. 7 & 8, Al Suwaidi Building, Dhaid Street, Sajaa Industrial Area, Bridge No. 8, Sharjah Airport Road
Working Hours: 8.30 AM to 10.00 PM
Email: N/A
Phone: +971 (0)65311468
Fax: N/A
Sajaa Industrial Area 2
Address: Shop No. 7, Building of Abdul Hakeem Musabeh Al Suwaidi, Sajaa Industrial Area, Sharjah
Working Hours: 8.30 AM to 10.00 PM
Email: N/A
Phone: +971 (0)65360332
Fax: N/A
Sharjah Industrial-10 Area
Address: Shop No. 6, Al Madina Express Hypermarket LLC Building, Near Sharjah Ind 10 Police Station, Sharjah
Working Hours: 9.00 AM to 7.00 PM
Email: N/A
Phone: +971 065308565
Fax: N/A
Sharjah Rolla
Address: Al Dana Tower, Al Ghuwair Street 4, Rolla Square, Sharjah
Working Hours: 8.30 AM to 9 .00 PM
Email: N/A
Phone: +971 (0)65235633
Fax: N/A
UAE Lulu International Exchange Al Ain Branches
Al Ain Town
Address: Shop No. 2, Heirs of Mohamed Hamad Al Hurr Al Suwaidi Building, Main Street, Al Ain Town, Al Ain
Working Hours: 9.00 AM to 9.00 PM
Email: N/A
Phone: +971 (0)37648574
Fax: N/A
Al Falah
Address: Ground Floor, Al Falah Plaza, Al Ain
Working Hours: 9.00 AM to 9.00 PM
Email: N/A
Phone: +971 (0)37849383
Fax: N/A
LuLu Kuwaitat
Address: Ground Floor, Near to LuLu Hypermarket, Kuwaitat
Working Hours: 9.00 AM to 9.00 PM
Email: N/A
Phone: +971 (0)37800195
Fax: N/A
AlKhrair Branch
Address: LuLu International Exchange LLC Ground Floor, Shop No 01, Al Khrair Near to LuLu Hypermarket, Al Ain
Working Hours: 09:00 AM to 11:00 PM
Email: N/A
Phone: 037531606
Fax: N/A
Sanaiya Street 7
Address: Shop No. 2-3, Street 9, Near Jasmuddin Supermarket, Al Ain Industrial Area, Al Ain
Working Hours: 9.00 AM to 9.00 PM
Email: N/A
Phone: +971 (0)37550266
Fax: N/A
UAE Lulu International Exchange Ajman Branches
Ajman Al Jurf
Address: Shop No. 10 & 11, Ground Floor, Al Jurf Industrial Area, Landmark China Mall Ajman, Al Jurf, Ajman
Working Hours: 8.30 AM to 9.00 PM
Email: N/A
Phone: +971 (0)67496355
Fax: N/A
Ajman Mushrif
Address: Shop No. 2, Ground Floor, Safeer Hypermarket, Opp. Ajman Cooperative Society, Al Mushrif, Ajman
Working Hours: 8.30 AM to 9.00 PM
Email: N/A
Phone: +971 (0)67461202
Fax: N/A
Ajman industrial area Branch
Address: LuLu International ExchangeLLC. Souq Al Mubarak Hypermarket Building,Ground floor, Shop No 2, Opposite China Mall Area, Ajman Ind Area, Ajman
Working Hours: Saturday-Thursday 08:30AM-10PM , Friday- 08:30AM-11:30AM and From 01:30PM-10:30PM
Email: N/A
Phone: 065469889
Fax: N/A
LuLu Ajman
Address: Ground Floor, LuLu Hypermarket, Al Bustan, Near Ajman Muncipality
Working Hours: 8.30 AM to 9.00 PM
Email: N/A
Phone: +971 (0)67455154
Fax: N/A
UAE Lulu International Exchange Fujairah Branches
Fujairah
Address: Shop G-51A, Ground Floor, LuLu Mall, Fujairah, UAE
Working Hours: 9.00 AM to 7.00 PM
Email: N/A
Phone: +971 (0)92223875
Fax: N/A
UAE Lulu International Exchange Ras Al Kaimah Branches
Al Ghail Indsutrail Area branch
Address: Lulu International Exchange LLC RAK Government Investment Authority Zone. Al Ghail Industrial Area, Ras Al Khaimah
Working Hours: N/A
Email: N/A
Phone: 072080068
Fax: N/A
RAK Hamra Island
Address: Plot No. 231, Shop 023 & 024, P10 Area Al Jazeera, Al Hamra, Ras Al Khaimah
Working Hours: 8.30 AM to 9.00 PM
Email: N/A
Phone: +971 (0)72331003
Fax: N/A
RAK Mall
Address: Shop G-05, Ground Floor, RAK Mall, Ras Al Khaimah
Working Hours: 9.00 AM to 7.00 PM
Email: N/A
Phone: +971 (0)72260390
Fax: N/A
UAE Lulu International Exchange Umm Al Quwain Branches
Umm Al Quwain
Address: LuLu International Exchange LLC
Shop No. 44, Ground Floor Mall of Umm Al Quwain King Faisal Road, Umm Al Quwain
Working Hours: 9.00 AM to 9.00 PM
Email: N/A
Phone: +971 (0)65437380
Fax: N/A
Umm Al Quwain Industrial Area
Address: LuLu International Exchange LLC. Sheikh Ali Rashid Ali Hamad Al Mualla,Shop No 8, Etisalat Tower Roundabout,Umm Al Quwain Industrial
Working Hours: 8.00AM to 9.00PM
Email: N/A
Phone: 067662012
Fax: N/A