Index Exchange is one of the successful and trusted names in currency exchange and money transfer business in the UAE. They have provided a wide range of services for more than 40 years, these services include foreign currency exchange, remittances, payments and etc.
Also Read: LM Exchange Branches in UAE
Index Exchange strives to provide the best quality of services to their client and maintain to be accessible to them by having a network of branches spread throughout the UAE. We have gathered a list for your convenience.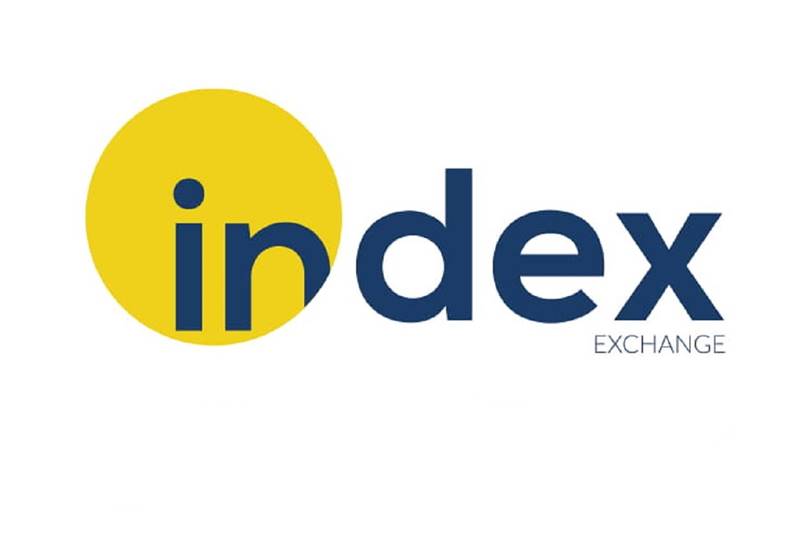 If you are looking for a specific Index Exchange branch near you, please check out this directory listing of the office address, working hours, and contact information we've posted in each emirate below.
UAE Index Exchange Abu Dhabi Branches
Mussafah M-40 Branch
Address: Al Fahad hypermarket, Mussaffa -40, PO Box : 2370, Abudhabi
Working Hours: N/A
Email: musaffah-m40branch@indexexchange.ae
Phone: +971 2 445 20 66
Fax: N/A
Abu Dhabi Branch
Address: Hamdan Street, P.O. Box. No. 2370, Abu Dhabi UAE
Working Hours: N/A
Email: abudhabibranch@indexexchange.ae
Phone: +971 2 627 26 56
Fax: N/A
Dalma Mall Branch
Address: Dalma Mall, 19th Street, Tarif–Al Ain highway Musaffah – Abu Dhabi
Working Hours: N/A
Email: dalmamallbranch@indexexchange.ae
Phone: +971 2 550 05 63
Fax: N/A
Musaffah Branch
Address: SAEED MUHAMMAD ALI MUBBARAK BUILDING, INDUSTRIAL AREA SECTOR 9. P.O. BOX 91594, ABU DHABI UAE
Working Hours: N/A
Email: musaffahbranch@indexexchange.ae
Phone: +971 2 555 03 70
Fax: N/A
Parco Mall Branch
Address: Al Mafraq Workers city Al Mafraq Abu Dhabi UAE
Working Hours: N/A
Email: parcomallbranch@indexexchange.ae
Phone: +971 2 631 41 07
Fax: N/A
UAE Index Exchange Ajman Branches
Al Jurf Branch
Address: Shop No:10, Ground Floor Northern Sector, Jurf Industrial 2
Working Hours: N/A
Email: jurfbranch@indexexchange.ae
Phone: +971 6 746 77 88
Fax: N/A
UAE Index Exchange Al Ain Branches
Al Ain Sanaiya Branch
Address: Sanaiya Branch, Saas Building, St No.3 Near Alam Super Market Sanaiya Al Ain UAE.
Working Hours: N/A
Email: alainmainbranch@indexexchange.ae
Phone: +971 3 765 68 95
Fax: N/A
UAE Index Exchange Dubai Branches
Sonapur Branch
Address: Shop No:13, CIG Central Shopping Complex
Working Hours: N/A
Email: sonapurbranch@indexexchange.ae
Phone: +971 4 223 90 17
Fax: N/A
Hor Al Anz Branch
Address: Shop No. 4 and 5 Next to Abu Baker Al Siddique Metro Station, Hor Al Anz, DUBAI, U.A.E
Working Hours: N/A
Email: burdubaibranch@indexexchange.ae
Phone: +971 4 353 54 36
Fax: N/A
Satwa Branch
Address: Al Satwa Street,P.O. Box No.23431, Satwa, Dubai, UAE
Working Hours: N/A
Email: satwabranch@indexexchange.ae
Phone: +971 4 344 66 40
Fax: N/A
Karama Branch
Address: 23 Kuwait Street, Karama, Dubai, UAE
Working Hours: N/A
Email: karamabranch@indexexchange.ae
Phone: +971 4 254 14 36
Fax: N/A
Alam Supermarket Branch
Address: City Centre, Al Muraba Square
Working Hours: N/A
Email: alambranch@indexexchange.ae
Phone: +971 3 766 18 00
Fax: N/A
UAE Index Exchange Sharjah Branches
Muweilah Branch
Address: Near National paints, Muweilah
Working Hours: N/A
Email: muwailahbranch@indexexchange.ae
Phone: +971 6 544 12 28
Fax: N/A
Sajja Branch
Address: Shop No. 2, Plot No. 3495 Ground Floor, Hamad Sultan Mohamed Sultan Al Owais, Daid Road, Al Sajja Industrial Area
Working Hours: N/A
Email: sajjabranch@indexexchange.ae
Phone: +971 6 536 13 42
Fax: N/A