LM Exchange is based in Dubai and is one of the oldest exchange houses in the UAE, it was established in the year 1970 where there's an inadequate organized fund transfer facility in the country. This was build to provide fund transfer services in a systematic and fast way.
Also Read: Joyalukkas Exchange Branches in UAE
Because of strong core values, LM Exchange is able to provide for the financial needs of its clients. This financial exchange company has been a member of DSES (Dubai Service Excellence Scheme) where they have been a trustworthy name in the Exchange industry. And we have gathered information on where to visit the branches in the UAE for your convenience.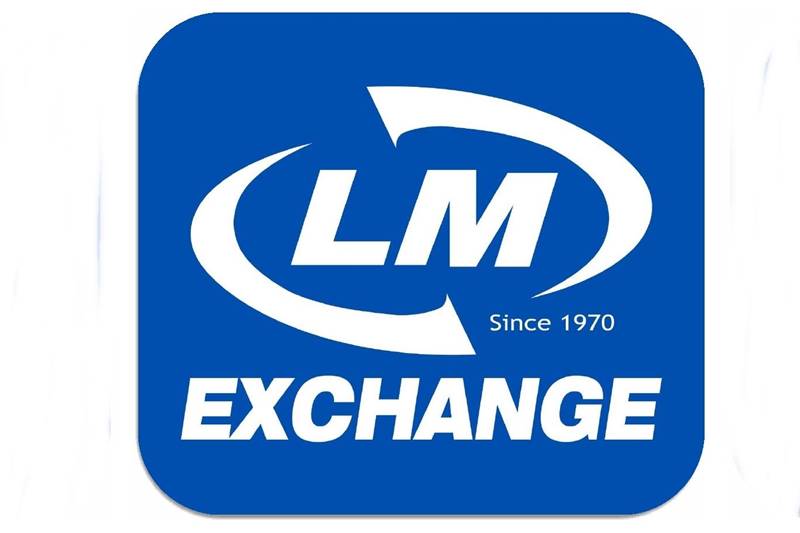 If you are looking for a specific Joyalukkas Exchange branch near you, please check out this directory listing of the office address, working hours, and contact information we've posted in each emirate below.
LM Exchange Abu Dhabi Branches
AL RAHA -ABU DHABI
Address: RV.1G-SHOP # 10 & 11 AL RAH VILLAGE MALL, ABU DHABI
Working Hours: Saturday – Friday: 08:00 AM – 10:00 PM
Email: alrahamall@lm-exchange.com
Phone: 02-6352383
Fax: N/A
BAWADI MALL -AL AIN
Address: UNIT NO -G -109, BAWADI MALL, AL -AIN, ABU DHABI
Working Hours: Sunday – Wednesday: 09:00 AM – 10:00 PM; Thursday, Friday: 09:00 AM – 12:00 AM
Email: bawadimall@lm-exchange.com
Phone: 03-7848121
Fax: N/A
HAMDAN – ABU DHABI
Address: UNIT NO 10, BLDG OF MOHAMMAD RASHED FAHAD AL DOSARI, HAMDAN STREET, ABU DHABI
Working Hours: Saturday – Friday: 08:00 AM – 10:00 PM
Email: hamdan@lm-exchange.com
Phone: 02-6655250
Fax: N/A
LM Exchange Dubai Branches
ARABIAN CENTER
Address: UNIT NO.1222, GROUND FLOOR, LTC COMMERCIAL COMPLEX, AL MIZHAR 1, DUBAI
Working Hours: Sunday – Wednesday: 08:00 AM – 10:30 PM
Thursday,Friday,Saturday : 08:00AM – 12:00AM
Email: arabiancenter@lm-exchange.com
Phone: 04-2845652
Fax: N/A
DUBAI MALL
Address: UNIT NO. L1- 167, DUBAI MALL, DUBAI
Working Hours: Sunday – Wednesday: 09:00 AM – 10:00 PM; Thursday, Friday, Saturday: 09:00 AM – 12:00 AM
Email: dubaimall@lm-exchange.com
Phone: 04-3399033
Fax: N/A
DUBAI MALL METRO LINK
Address: UNIT NO. TDM -SF-MBL003, DUBAI MALL, DUBAI
Working Hours: Sunday – Wednesday: 09:00 AM – 10:00 PM
Thursday,Friday,Saturday : 09:00AM – 12:00AM
Email: dubaimalllink@lm-exchange.com
Phone: 04-3410780
Fax: N/A
GRAND CITY MALL
Address: UNIT NO.11, GRAND CITY MALL, AL QUOZ INDUSTRIAL AREA, DUBAI
Working Hours: Saturday – Friday: 08:00 AM – 10:00 PM
Email: gcm@lm-exchange.com
Phone: 04-3883503
Fax: N/A
SATWA – DUBAI
Address: SHOP NO.4, GROUND FLOOR, AL DHIYAFA BUILDING, AL BADA AREA
Working Hours: Saturday – Friday: 08:00 AM – 12:00 AM
Email: satwa@lm-exchange.com
Phone: 04-2943437
Fax: N/A
IBN BATUTTA MALL
Address: SHOP NO.IBS-GF -057A, TUNISIAN COURT, IBN BATUTTA MALL, SHEIKH ZAYED ROAD, DUBAI
Working Hours: Saturday – Friday: 08:00 AM – 10:00 PM
Email: ibnbattuta@@lm-exchange.com
Phone: 04-3399670
Fax: N/A
MALL OF THE EMIRATES
Address: UNIT NO. C11, GROUND FLOOR, MALL OF THE EMIRATES, DUBAI
Working Hours: Sunday – Wednesday: 09:00 AM – 10:00 PM
Thursday,Friday,Saturday : 09:00AM – 12:00AM
Email: moe@lm-exchange.com
Phone: 04-3794995
Fax: N/A
MANAGEMENT OFFICE
Address: Al SHARAFI BLDG, KHALID BIN WALEED STREET, BUR DUBAI, DUBAI
Working Hours: Saturday – Friday: 08:00 AM – 11:00 PM
Email: customer.care@lm-exchange.com
Phone: 04-3554555
Fax: N/A
MIRDIF CITY CENTER
Address: Mirdif City Center, Ground Floor, Unit DO10, DUBAI
Working Hours: Saturday – Friday: 09:00 AM – 12:00 AM
Email: mcc@lm-exchange.com
Phone: 04-2274753
Fax: N/A
NAIF ROAD
Address: SHOP NO.2, KHAWLA HILAL AHMED LOOTHA BLDG. NAIF ROAD ,AL SABKHA, DUBA
Working Hours: Saturday – Thursday: 09:00 AM – 09:00 PM; Friday: 02:00 PM – 09:00 PM
Email: naif@lm-exchange.com
Phone: 04-2264685
Fax: N/A
LM Exchange Fujairah Branches
FUJAIRAH
Address: BIGMART, BUILDING NUMBER 24414, BLOCKLALHYAL INDUSTRIAL AREA,
Working Hours: Saturday – Friday: 09:00 AM – 09:00 PM
Email: fcc@lm-exchange.com
Phone: 09-2440774
Fax: N/A
LM Exchange Sharjah Branches
SHARJAH
Address: SHOP NO. 5, BLDG OF WAQAF HUSSAIN ABDULRAHMAN KHAN SAHEB, SHARJAH INDUSTRIAL AREA 10, SHARJAH
Working Hours: Saturday – Friday: 08:00 AM – 10:00 PM
Email: geco@lm-exchange.com
Phone: 06-5437024
Fax: N/A