Lari Exchange was established more than 50 years and has been continuing to thrive by developing quality financial solutions for a diverse range of clients or customers. They offer the best services at all times and their transparency in their transaction is what makes them trustworthy and reliable in the financial exchange industry.
Also Read: List of Money Exchange Centers in UAE
As one of the trusted financial services to the people of UAE, the financial services they provide are at par with the global service level standards of the financial institutions and the money exchange industry. As their motto says "consider it done" is proof that they mean serious business to their customers.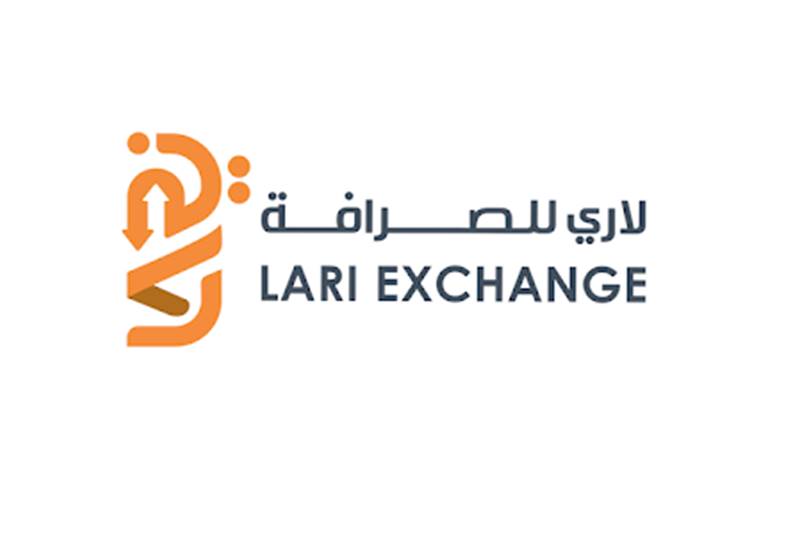 If you are looking for a specific Lari Exchange branch near you, please check out this directory listing of the office address, working hours, and contact information we've posted in each emirate below.
Lari Exchange Exchange Abu Dhabi Branches
Head Office
Address: P.O. Box 988, Saif Bin Darwish Building, Liwa Street
Working Hours: Saturday – Thursday: 8:00 – 23:00; Friday 13:00 – 22:00
Email: info@lariexchange.com
Phone: +97126223228
Khalifa SPAR
Address: Unit No: G5, Khalifa Mall, Khalifa City A, Abu Dhabi, UAE
Working Hours: Saturday – Thursday: 8:00 – 23:00; Friday: 09:00 – 12:00 & 14:00 – 22:00
Carrefour
Address: Airport Road, Al Rawdah W68 – Abu Dhabi – United Arab Emirates
Working Hours: Saturday – Thursday: 8:00 – 23:00; Friday: 09:00 – 12:00 & 14:00 – 22:00
Madinat Zayed Shopping Centre
Address: Madinat Zayed Shopping Center
Working Hours: Saturday – Thursday: 8:00 – 23:00; Friday: 09:00 – 12:00 & 13:00 – 22:00
Samha East
Address: Adnoc Fod, Samha East
Working Hours: Saturday – Thursday: 9:00 – 21:00; Friday: 09:00 – 12:00 & 14:00 – 22:00
Mussafah Main
Address: Sector M34/P1, Near KM Trading, Mussafah
Working Hours: Saturday – Thursday: 8:00 – 23:00; Friday: 09:00 – 12:00 & 14:00 – 22:00
Mussafah Baniyas Coop
Address: Baniyas Coops, M-37 , Mussafah Saniya
Working Hours: Saturday – Thursday: 08:00 – 13:30 & 16:30 – 21:30; Friday 13:00 – 22:00
Shamkha Mall
Address: Makani Mall,Shamkha
Working Hours: Saturday – Thursday: 8:00 – 23:00; Friday: 09:00 – 12:00 & 14:00 – 22:00
Murror Street
Address: Shop No: 3, Building no: 1844, Murror Road
Working Hours: Saturday – Thursday: 8:00 – 23:00; Friday: 13:00 – 22:00
Al Raha
Address: Shop No: 13, First Floor, Al Raha Shopping Centre, Al Raha Village
Working Hours: Saturday – Thursday: 09:00 – 21:00; Friday: 09:00 – 21:00
Beda Zayed City
Address: Main Street, Zayed City
Working Hours: Saturday – Thursday: 08:00 – 13:30 & 16:30 – 21:30; Friday 13:00 – 22:00
ADNOC
Address: ADNOC Headquarters
Working Hours: Saturday – Thursday: 08:00 – 17:00
Khalidiyah
Address: Ground Floor, Bin Haiyai 1 – Block B, Khalidiyah
Working Hours: Saturday – Thursday: 8:00 – 23:00; Friday: 13:00 – 23:00
Zirku Island
Address: Zirku Island, Abu Dhabi
Working Hours: Saturday – Thursday: 09:00 – 13:00 & 16:00 – 22:00; Friday 9:00 – 11:30 & 16:00 – 22:00
Das Island
Address: Das Island, Abu Dhabi
Working Hours: Saturday – Thursday: 8:00 – 13:30 & 16:00 – 20:00; Friday: 16:30 – 20:00
Lari Exchange Exchange Dubai Branches
Dubai Main
Address: Souk Murshid, Deira Dubai
Working Hours: Saturday – Thursday: 8:00 – 17:00
Mazaya Shopping Centre
Address: Mazaya shopping Centre, Sheikh Zayed Road, Dubai
Working Hours: Saturday – Thursday: 8:00 – 23:00; Friday 13:00 – 22:00
Lari Exchange Exchange Ajman Branches
Ajman Main
Address: City Life Mall, University Road – Ajman
Working Hours: Saturday – Thursday: 10:00 – 22:00; Friday 10:00 – 12:00 & 14:00 – 22:00
Lari Exchange Exchange Fujairah Branches
Fujairah Main
Address: Hamid Bin Abdullah Street, Fujairah
Working Hours: Saturday – Thursday: 08:00 – 13:30 & 16:30 – 21:30; Friday: 13:00 – 22:00
Lari Exchange Exchange Sharjah Branches
Sharjah Main
Address: King Abdul Aziz Street, Sharjah
Working Hours: Saturday – Thursday: 08:00 – 22:00; Friday: 13:00 – 22:00
Lari Exchange Exchange Ras Al Khaimah Branches
Ras Al Khaimah Branch
Address: Sheikha Building, Al Muntasir Road, RAK
Working Hours: Saturday – Thursday: 08:00 – 13:30 & 16:30 – 21:30; Friday: 13:00 – 22:00
Lari Exchange Exchange Umm Al Quwain Branches
Umm Al Quwain Main
Address: Al Reqqa Area, King Faisal Street, Umm Al Quwain, U.A.E
Working Hours: Saturday – Thursday: 08:00 – 13:30 & 16:30 – 21:30; Friday 13:00 – 22:00