Al Fuad Exchange has been servicing the clients since 2000. They have been one of the leading exchange houses in the Middle East in the foreign exchange industry. They focus more on the client's financial needs and offer the best solutions to their problems. Here we share information on contact details and the nearest Al Fuad Exchange in your area.
Also Read: List of Belhasa Global Exchange Branches in UAE 
They have set high standards for their customers and colleagues while treating them with mutual respect, recognizing the importance of diversity. Al Fuad Exchange aims to develop and deliver the most innovative products and financial services or money transfers.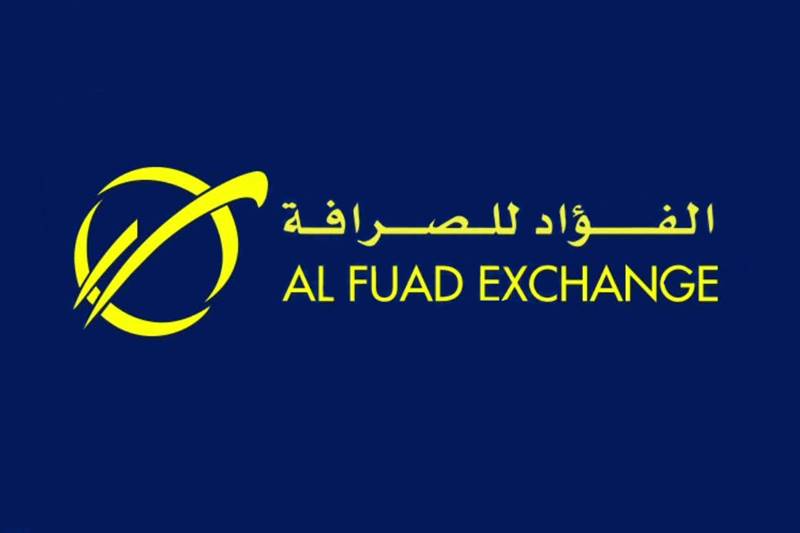 If you are looking for a specific Al Fuad Exchange branch near you, please check out this directory listing of the office address, working hours, and contact information we've posted in each emirate below.
UAE Al Fuad Exchange Abu Dhabi Branches
Abu Dhabi
Address: Shop No. C21 Hamdan Street, Opposite DU Telecom Office, Abu Dhabi
Working Hours: Sat – Thu 9:00 AM – 9:30 PM / Fri 1:30 PM – 9:30 PM
Email: N/A
Phone: +971-2-6221222
Fax: N/A
Musaffah
Address: Office 2A,building1, Plot no:98, Sector M40, Musaffah, Abu Dhabi
Working Hours: Sat – Fri 9:00 AM – 9:30 PM
Email: N/A
Phone: +971-2-6674455
Fax: N/A
UAE Al Fuad Exchange Dubai Branches
Head Office – Rigga Branch
Address: Saife Al Otaiba Building, Al Rigga Road, Deira Dubai
Working Hours: Sat – Thu 9:00 AM – 11:00 PM / Fri 3:00 PM – 11:00 PM
Email: N/A
Phone: +971-4-2211117
Fax: N/A
Naif
Address: Shop No 1, Abdelrazak Ali Alzarooni bldg, Nakheel Road, Naif, Deira Dubai
Working Hours: Sat – Thu 9:00 AM – 9:00 PM
Email: N/A
Phone: +971-4-2299008
Fax: N/A
Sonapur
Address: Shop:3,4 Ahmad Saeed Shops Bldg, Sonapur, Muhaisanah-2 Dubai
Working Hours: Sat – Fri 9:00 AM – 10:00 PM
Email: N/A
Phone: +971-4-2366888
Fax: N/A
Al Aweer
Address: Shop No. 9, Al Warssan Area, Veg. Market Al Aweer
Working Hours: Sat – Thu 9:00 AM – 9:00 PM
Email: N/A
Phone: +971-4-3333380
Fax: N/A
UAE Al Fuad Exchange Al Ain Branches
Al Ain
Address: Maana Saeed Al-Otaiba Building, Shop No – 1, Al Murabba Square, Al Ain
Working Hours: Sat – Thu 9:00 AM – 9:30 PM / Fri 1:30 PM – 9:30 PM
Email: N/A
Phone: +971-3-7647070
Fax: N/A
UAE Al Fuad Exchange Ajman Branches
Ajman Market – Co-operative Society
Address: Shop No G13, Al Naimia, Ajman
Working Hours: Sat – Thu 9:00 AM – 10:00 PM / Fri 2:00 PM – 10:00 PM
Email: N/A
Phone: +971-6-7416660
Fax: N/A
UAE Al Fuad Exchange Sharjah Branches
Sharjah
Address: Shop No. 4,5,7 Opp.City Center, Al Wahda Street, Sharjah
Working Hours: Sat – Thu 9:00 AM – 10:00 PM / Fri 2:00 PM – 10:00 PM
Email: N/A
Phone: +971-6-5531818
Fax: N/A