Amid various economic and industrial challenges brought about by the outbreak globally, several establishments have already created several measures to support their overhead costs while not sacrificing the safety of their employees, as well as society, in general.
However, in an interesting turn of events, Remittance Center UAE Exchange has stopped accepting new transactions effective immediately, following the resignation of its CEO.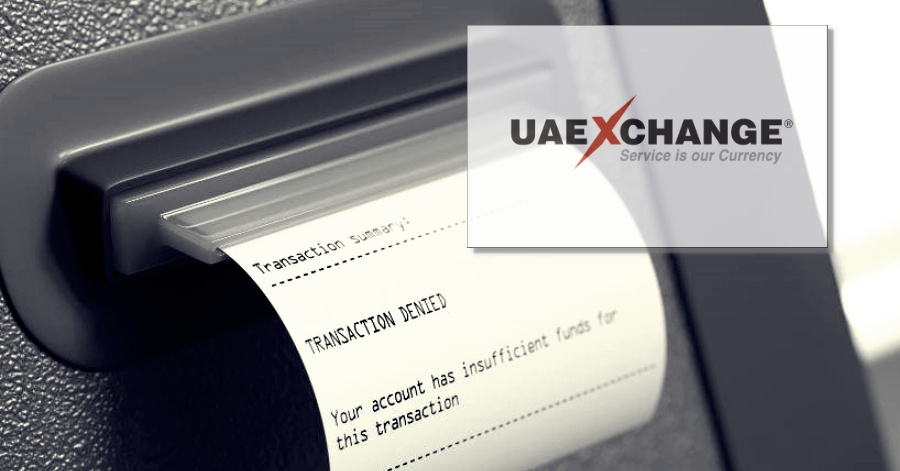 UAE Exchange Halts Processing New Transactions "Effective Immediately"
The remittance network sent a circular to all of its outlets to stop accepting new transactions both through physical and online due to certain "operational challenges", as shared in a report by the Gulf News.
The UAE Exchange, however, clarified that its customer service branches are still open to address the queries of its customers.
According to the remittance network's spokesperson, they are currently focused on processing all existing transactions as quickly as possible—adding that they "apologize to their customers for any inconvenience caused." 
The spokesperson explained though that the suspension would be temporary and that everything will go back to normal soon.
Prior to this, UAE Exchange CEO Promoth Manghat has recently resigned from his position in the company, with his resignation coinciding with the temporary suspension of the listing of the shares of Finablr—its mother company—on the London Stock Exchange by the Financial Conduct Authority.
UAE Exchange is owned by the UAE-based billionaire Dr B.R. Shetty and a subsidiary of London-listed Finablr.
Shetty came under fire recently after another company it founded, hospital operator NMC Health, was targeted by short-seller Muddy Waters. The founder resigned amid investor concerns that he misrepresented his stake.
Meanwhile, in a statement, the UAE Exchange said its board will immediately look for a new CEO and that further announcements will be made soon.
The Abu Dhabi-based UAE Exchange offers financial services dealing primarily in remittance, foreign exchange, and bill payment services. 
As one of the leading remittance centers in the country, the UAE Exchange operates through 800 locations across 31 countries either as UAE Exchange, or Unimoni. 
The company employs 9,000 employees across 40 countries. 
It is also one of the largest remittance companies and has extensive networks in the Middle East and Asia with particular emphasis on India where over 40% of its offices and staff are located.
Apart from its standard remittance services, UAE Exchange was a big player in the UAE's "Wages Protection System", the electronic salary transfer system that allows institutions to pay worker wages through authorized agents approved by Central Bank of UAE. The platform features banks, money exchanges, and financial institutions.
In a report shared by Reuters, the UAE Central Bank taking control of UAE Exchange Centre, and that its inspection team had started examining whether the firm was in "compliance with applicable laws and regulations".
The investigations into UAE Exchange come even as Finablr itself faces an "insolvency" issue – or in other words, of going bankrupt. It was always felt that as long as UAE Exchange kept making money, Finablr itself would manage to plod along.
However, the temporary suspension of the UAE Exchange now threatens to push Finablr to the brink, as well.
ALSO READ: UAE Establishments Implement Measures to Cope with COVID-19 Outbreak