As one of the money exchange centers in the UAE, Wall Street Exchange is committed to meet and satisfy the financial transactions of its clients and customers. There are a lot of different financial services Wall Street has to offer like money transfers, efficient family remittances, professional and innovative services to make business transactions simple and faster.
Also Read: List of Al Ghurair Exchange Branches in UAE | Dubai, Abu Dhabi, Sharjah
Wall Street Exchange was established in 1982, and with its continued growth, they have set up a worldwide network that reaches offices in Hong Kong, UAE, and the UK. Their branches are spread across many regions and are still growing to provide financial services. We have gathered this data for your convenience.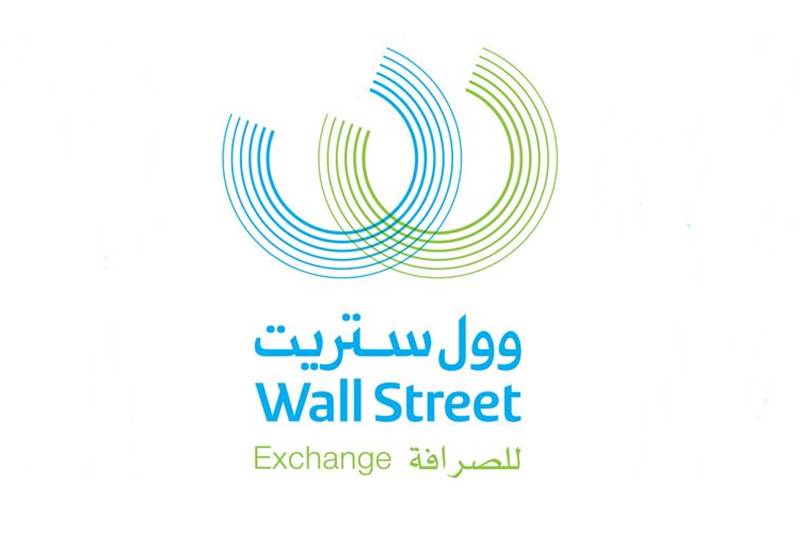 UAE Directory: Wall Street Exchange Branches
If you are looking for a specific branch in an area near you, please see the directory listing of Wall Street Money Exchange centers from each emirate we have shared below:
Wall Street Exchange Head Office
Head Office/Main Office
Address: Twin Towers, Baniyas Creek Road, Office No. 2201
Working Hours: N/A
Email: info@wallstreet.ae
Phone: +971 4 230 2222
Fax: +971 4 2286533
Wall Street Exchange Dubai Branches
PORT RASHID STORE
Address: Shop No.5, Zone no.3, New Cruise Terminal, Port Rashid
Working Hours: May vary according to Ship Schedule 08:00 AM – 5:00 PM
Email: N/A
Phone: 04-3590891
Fax: N/A
HOR AL ANZ STORE
Address: Shop No. 7, Ibrahim Jaffer Foulad Building, Opp. Eagle Restraunt, Hor Al Anz Area
Working Hours: Weekdays: 10:00 AM – 10:00 PM, Fridays: 2:00 PM – 10:00 PM
Email: N/A
Phone: 04-2360668
Fax: N/A
ROLLA STREET STORE
Address: Rolla Street, Next to Citimart Supermarket, Near Choitram Supermarket, Bur Dubai
Working Hours: Weekdays: 8:30 AM – 10:30 PM, Fridays: 9:30 AM – 10:30 AM; 2:30 PM – 10:30 PM
Email:N/A
Phone: 04-3525533
Fax:N/A
KARAMA AL KIFAF STORE
Address: Al Shamiya Building, Opp. of Karama Center, Next to Pizza Inn, Karama
Working Hours: Weekdays: 9:30 AM – 9:30 PM, Fridays: 2:00 PM – 10:00 PM
Email: N/A
Phone: 04-3975777
Fax: N/A
KHALID BIN AL WALEED STORE
Address: Khalid Bin Waleed Road, Khalid Attar Building, Inside of Orange Supermarket, Bur Dubai
Working Hours: Weekdays: 8:30 AM – 10:30 PM, Fridays: 9:00 AM – 10:30 PM; 2:30 PM – 10:30 PM
Email: N/A
Phone: 04-3570222
Fax: N/A
SATWA ROSE HOUSE STORE
Address: Near Satwa Bus Station, Rose House Office Building, Ground Floor, Inside Al Maya Lal's Supermarket, Near Al Wadi Restaurant
Working Hours: 8:30 AM – 10:30 PM, Fridays: 8:30 AM – 11:30 AM
Email: N/A
Phone: 04-3494901
Fax: N/A
SATWA AL BADA STORE
Address: Near Satwa Roundabout, Al Bada Area, Opp. to Al Fakhri Centre.Shop no-2, Ground Floor
Working Hours: Weekdays: 8:00 AM -10:30 PM, Fridays: 8:00 AM – 11:30 AM; 2:30 PM – 10:30 PM
Email: N/A
Phone: 04-3483283
Fax: N/A
MALL OF THE EMIRATES STORE
Address: First Floor, G – Entrance, Mall of the Emirates
Working Hours: Weekdays: 10:00 AM – 1:00 AM, Fridays: 10:00 AM – 1:00 AM
Email: N/A
Phone: 04-3407256
Fax: N/A
DUBAI MALL STORE
Address: Shop-gs 065, Ground Level, Inside Gold Souk, Next to Nero Cafe
Working Hours: Weekdays: 10:00 AM – 12:00 AM, Fridays: 10:00 AM – 1:00 AM
Email: N/A
Phone: 04-3253000
Fax: N/A
AL QUOZ 3 STORE
Address: Shop No. 01, Hassan Ali Ali Bhai Mohammed Ali Building, Street No. 95, Opp. KFC Accommodation, Al Qouz Third
Working Hours: Weekdays: 9:00 AM – 10:30 PM, Fridays: 8:30 AM – 11:30 AM; 2:30 PM – 10:00 PM
Email: N/A
Phone: 04-3452954
Fax: N/A
SATWA PLAZA STORE
Address: Shop no. 06, Al Badaa Plaza, Al Badaa Area, Plot no. 630, Satwa – Dubai. Nearest landmark: Bada Plaza
Working Hours: Weekdays: 8:30 AM – 10:30 PM, Fridays: 8:30 AM – 11:30 AM; 2:30 PM – 10:00 PM
Email: N/A
Phone: 04-3865280
Fax: N/A
JEBEL ALI INDUSTRIAL STORE
Address: Jebel Ali Industrial Area No. 1, inside Al Madeena Hypermarket, Ground Floor, Unit- G2
Working Hours: Weekdays: 9:30 AM – 9:30 PM, Fridays: 8:30 AM – 10:30 PM
Email: N/A
Phone: 04-8847017
Fax: N/A
SUPPORT CENTRE
Address: Twin Towers, Baniyas Creek Road, Office No. 2201
Working Hours: Weekdays: 9:00 AM – 6:00 PM
Email: N/A
Phone: 04 2302222
Fax: N/A
Wall Street Exchange Abu Dhabi Branches
ABU DHABI CPO STORE
Address: Muroor Street, Near Madinat Zayed Shopping Mall Complex, Emirates Post same building, Ground Floor
Working Hours: Weekdays: 9:00 AM – 9:00 PM, Fridays: 2:00 PM – 9:00 PM
Email: N/A
Phone: 02-6213337
Fax: N/A
ICAD STORE
Address: Al Musaffah Industrial Zone, M-40, Sector 9, Near Al Waffa Hyper Market LLC, Ground Floor Shop no.2
Working Hours: Weekdays: 9:30 AM – 9:30 PM, Fridays: 8:30 AM – 11:30 AM ; 2:00 PM – 10:00 PM
Email: N/A
Phone: 02-5502560
Fax: N/A
Wall Street Exchange Sharjah Branches
SHARJAH CITY CENTRE STORE
Address: STORE Al Wahda Street, City Centre Sharjah, Level 1, Unit Tower 1
Working Hours: Weekdays: 9:00 AM – 11:30 PM, Fridays: 9:00 AM – 11:30 AM; 2:00 PM – 12:00 AM
Email: N/A
Phone: 06-5362867
Fax: N/A
NATIONAL PAINTS STORE
Address: National Paints Building, Opp. Of Madina Supermarket +L21+G22
Working Hours: Weekdays: 9:30 AM – 09:30 PM, Fridays: 8:30 AM – 11:30 AM; 2:30 PM – 10:00 PM
Email: N/A
Phone: 06–5354441
Fax: N/A
SHARJAH BUTINA STORE
Address: Sharjah Butina Area, Opp. Zulekha Hospital, NESTO Hypermarket, Ground Floor Shop No. 10 & 11, Sharjah, UAE
Working Hours: Weekdays: 9:00 AM – 11:00 PM, Fridays: 9:00 AM – 11:30 AM; 2:30 PM – 11:00 PM
Email: N/A
Phone: 06-5611837
Fax: N/A
Wall Street Exchange Umm Al Quwain Branches
Umm Al Quwain Store
Address: Al Riqqa Area, King Faisal Road, Opp. LuLu Hypermarket, Tayyeb Mohhamed Saleh Obaid Building, Ground Floor, Shop No. 336
Working Hours: Weekdays: 9:30 AM – 3:00 PM; 4:00 PM – 10:00 PM, Fridays: 8:00 AM – 11:30 AM; 2:00 PM – 10:00 PM
Email: N/A
Phone: 06-7660061
Fax: N/A
Wall Street Exchange Ajman Branches
Jurf Ajman Store
Address: Shop No. 4, Ground Floor, Mohammed Nazim & Qutub Uddin Jedda Street, Jurf Industrial Area 2, Ajman
Working Hours: Weekdays: 2:00 PM – 10:00 PM, Fridays: 8:30 AM – 11:30 AM; 2:00 PM – 10:00 PM
Email: N/A
Phone: 06-7499650
Fax: N/A