Al Ghurair Exchange is one of the leading exchange companies in the UAE. They have been providing their services for more than 40 years ago and they focus on meeting the foreign exchange and remittance needs of their trading customers and partners. And promise to provide with great quality of services that transpires boundaries.
Also Read: List of Al Rostamani Exchange Branches in UAE 
Al Ghurair Exchange's goal is to make sure that their standards will continue to provide value for their customers, stakeholders and etc.. as their motto says "Committed to fulfilling your commitments". We have gathered the information for your convenience when visiting Al Ghurair Exchange at your nearest branch area.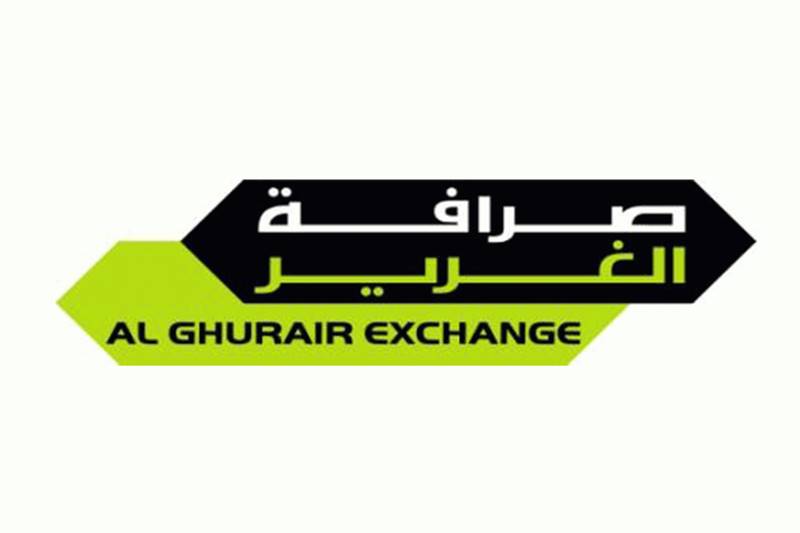 UAE Directory: Al Ghurair Exchange Branches
If you are looking for a specific branch in an area near you, please see the gathered directory listing of Al Ghurair International Money Exchange centers from each emirate.
Al Ghurair Exchange Al Ain Branches
Al Ain Main Branch
Address: Main Street, Near Al Ain Coop, Main branch, Front of Zarwarni Mosque, Al Ain
Working Hours: WEEKDAYS: 8:30-10:00pm FRIDAYS: 9:00- 11:30; 3:00- 10:00pm
Email: N/A
Phone: 03-7647880
Fax: 03-7654471
Makani Zakher Mall
Address: Shop No. C03 Ground Floor inside Makani Zakher Mall, Al Ain
Working Hours: SAT-THURS: 10:00am – 10:00pm FRI: 2:00pm – 11:00pm
Email: N/A
Phone: 03-7805250
Fax: N/AA
Souq Extra
Address: Shop No. PRP 20111, Souq Extra, Al Bateen Area, Al Ain
Working Hours: 10 AM to 10 PM
Email: souqextra@alghurairexchange.com
Phone: 03 7333720
Fax: N/A
Al Ghurair Exchange Ajman Branches
Ajman COC
Address: Plot No 19, Shop No 7 &8, Opposite Ajman Chamber of Commerce, Omer Bin Al Khatab Street, Al Nakheel Area
Working Hours: SAT-THUR : 9:00-9:00pm FRIDAYS: 3:00-9:00pm
Email: N/A
Phone: 06-7454504
Fax: 06-7454511
Ajman Industrial
Address: Shop # 17, Al Harmnin Market Building, Emirates Gas Signal, Behind Makka Market
Working Hours: SAT-THUR : 9:00am – 10:00pm FRI : 9:00am-11:30am / 3:00pm-10:00pm
Email: N/A
Phone: 06-7314088
Fax: 06-7313110
Al Ghurair Exchange Sharjah Branches
SIA 5
Address: Shop no.6, Aisha Hamid Mohammed Building, Near Galadari Heavy Equipment Showroom, Maliha Road Sharjah Industrial Area 5, Sharjah
Working Hours: SAT-THUR : 9:00-9:00pm FRIDAY: 9:00am-11:30am / 3:00-9:00pm
Email: N/A
Phone: 06-5420249
Fax: 06-5420288
SIA 10
Address: Shop No.6, Ground Floor, Fourth Industrial Street, Opposite Nahlat Al Madina Supermarket, Sharjah Industrial Area 10, Sharjah
Working Hours: SAT-THUR : 9:00-10:00pm FRIDAY: 9:00am-11:30am / 3:00-10:00pm
Email: N/A
Phone: 06-5328155
Fax: N/A
Mega Mall
Address: Shop no.G41A, Ground floor, Opposite Sharjah Islamic Bank Mega Mall, Sharjah
Working Hours: SAT-THUR: 8:00 AM TO 12:00 PM FRI: 8:00am- 12:00pm /2:00pm-1:00mn
Email: N/A
Phone: 06-5337106
Fax: 06-5502858
Sharjah Int'l Airport
Address: Ground Floor, Departure Area, Sharjah Int'l Airport Sharjah, UAE
Working Hours: 24 Hours
Email: N/A
Phone: 06-5567212
Fax: N/A
SIA 6
Address: Shop No. 2, Ground Floor, Bldg. of Sheikh Ahmed Bin Sultan Bin Saqer Al Qassimi, University City Road, Industrial Area6, Sharjah
Working Hours: 9:00 AM to 11:00 PM
Email: N/A
Phone: 06 7465488
Fax: N/A
Al Ghurair Exchange Dubai Branches
Satwa – Dubai
Address: Al Diyafah Street, Satwa, Dubai
Working Hours: SAT-THUR : 9:00am – 11:00pm FRIDAYS: 9:00- 11:30; 2:00- 11:00pm
Email: N/A
Phone: 04 – 3985999
Fax: 04 – 3984780
City Center – Dubai
Address: Deira City Center, Deira, Dubai
Working Hours: SAT-THURS: 9:00am – 12:00mn FRIDAY: 10:00am – 2:00am
Email:
Phone: 04 – 2953530
Fax: 04 – 2955758
Karama – Dubai
Address: Opposite Al Attar Shopping Center, Karama, Dubai
Working Hours: SAT-THUR : 9:00am – 11:00pm FRIDAY : 9:00 – 12:00pm & 2:00-11:00pm
Email: N/A
Phone: 04 – 3977733
Fax: 04 – 3971781
Reef Mall – Dubai
Address: Salahuddin Street, Al Reef Mall, Dubai (fish roundabout, al madeena supermarket)
Working Hours: Saturday-Wednesday 10:00am-10:00pm Thursday-Friday 10:00am-11:00pm
Email: N/A
Phone: 04 – 2229885
Fax: 04 – 2246654
Mamzar – Dubai
Address: Shop No. 22 GF, Sheikha Fatima Bent Rashid Al Maktoum Building Hor Al Anz East Mamzar, Dubai
Working Hours: WEEKDAYS: 9:00-11:00pm FRIDAYS: 4:00-11:00pm
Email: N/A
Phone: 04 – 2626036
Fax: 04 – 2654410
Apsara (Bur Dubai)
Address: Ground floor, Left Side of Apsara Supermarket, Bank Street, Bur Dubai, Dubai
Working Hours: SAT-THUR : 9:30am – 10:30pm FRIDAY : 3:30am – 10:30pm
Email: N/A
Phone: 04-3964845
Fax: 04-3965427
Etihad Mall – Dubai
Address: Shop G05 Union Coop Building Etihad Mall, Al Khawaneej Road, Dubai
Working Hours: SAT-WED : 10:00-10:00pm TH: 10:00-12mn FRI: 2-12mn
Email: N/A
Phone: 04-2840654
Fax: 04-2840689
Dubai Mall – Dubai
Address: Dubai Mall Shopping Center, Shaikh Zayed Road Dubai / Ground Floor near HSBC
Working Hours: SUN-WED: 9:00am – 11:00PM THURS-SAT: 9:00am – 12:00 midnight
Email: N/A
Phone: 04-4340142, 04-4340140
Fax: 04-4310141
Burjuman Center – Dubai
Address: Ground floor Near Dome Cafe BurjumanCenter, Khalid Bin Al Waleed, Bur Dubai, Dubai
Working Hours: SAT-WED : 9:30am – 10:00pm THUR-FRI : 9:30am – 11:00pm
Email: N/A
Phone: 04-3529170
Fax: 04-3528408
Jabel Ali – Dubai
Address: Next to Nesto Super Market, Jebeli Ali Industrial Area I, Dubai
Working Hours: SAT-THUR : 8:30am – 10:00pm FRIDAY : 8:30 – 12:30pm & 1:30-10:00pm
Email: N/A
Phone: 04-8847727
Fax: 04-8847440
Mall of Emirates – Dubai
Address: Unit # TSRV, Level – 1, Gate #2, Mall of Emirates, Dubai
Working Hours: SUN-WED :9:00am – 10:00pm THUR-SAT: 9:00am – 12:00mn
Email: N/A
Phone: 04-3342113
Fax: 04-3356125
DIP – Dubai
Address: Near Ramla Mall, Next to Golden Parco Supermarket, Dubai Investment Park 1, Dubai
Working Hours: MON-THUR: 9 am – 10 pm FRIDAY: 9am – 12pm & 1:30pm – 10 pm
Email: N/A
Phone: 04-8840064
Fax: 04-2535668
Naif Road – Dubai
Address: Naif Road, Near West Hotel, Opposite Naif Park, Naif Deira,Dubai
Working Hours: SAT – THUR : 9:00am – 9:30pm FRI – 4:00pm – 10:00pm
Email: N/A
Phone: 04-2551333
Fax: 04-2970084
Sonapur – Dubai
Address: Grand Hyper Building, Sonapur, Muhaisnah Second, Dubai
Working Hours: SAT-WED : 9:00am – 10:30pm THUR-FRI : 9:00am – 11:00pm
Email: N/A
Phone: 04 2558001
Fax: N/A
Fathima Hypermarket – Dubai
Address: Unit B Ground Floor, Fathima Hypermarket Bldg., Khalid Bin Alwaleed St., Hamriya area, Bur Dubai, Dubai
Working Hours: SAT-FRIDAY: 10am – 11:00pm
Email: N/A
Phone: 04 324 59 37
Fax: N/A
Muteena – Dubai
Address: Shop No 12 Burj Nahar Bldg., Al Muteena St., Deira, Dubai
Working Hours: SAT – THUR : 9:00am – 11:00pm FRI : 9:00am – 12nn & 2:30pm – 11:00pm
Email: N/A
Phone: 04-2582561
Fax: N/A
Al Quoz – Dubai
Address: Shop no. (5) Del Ani Holding Limited Building, Behind Al khail Mall, Opp. Belhasa Driving enter, Al Qouz 3, Dubai
Working Hours: SAT – THUR : 9:00am – 10:00pm FRI : 9:00am – 12nn & 1:30pm – 10:00pm
Email: N/A
Phone: 04-262 7878
Fax: N/A
GLOBAL VILLAGE
Address: Al Ghurair Exchange Shop S2, Main Gate, Burj Khalifa Building
Working Hours: N/A
Email: N/A
Phone: N/A
Fax: 056-4186258
Al Warqa
Address: Shop No. G0, Ground Floor, Al Warqa City Mall, Tripoli Street, Al Warqa Third, Dubai
Working Hours: SAT-WED : 10:00-10:00pm TH: 10:00-12mn FRI: 2-12mn
Email: N/A
Phone: 04 2950176
Fax: N/A
Al Ghurair Exchange Abu Dhabi Branches
ICAD – Abu Dhabi
Address: ICAD Mall, Ground Floor, Shop No. 27, ICAD Residential City, Musaffah, Abu Dhabi
Working Hours: SAT-FRIDAY: 9:00am – 10:00pm
Email: N/A
Phone: 02-4452106
Fax: N/A