Al Ghurair Group is also called Saif Al Ghurair Group. The group is based in Dubai, UAE and was founded by Al Ghurair family in 1960. This year marks the 60th year since the company has been in business. The group serves as a diverse conglomerate with footprints in the Middle East, Europe, North America, and North Africa.
In the present times, the grandsons of the original founder Saif Ahmed Al Ghurair manage the group. Abdul Rahman Saif Al Ghurair works as Chairman and Majid Saif al Ghurair served as the Chief Executive Officer of the group.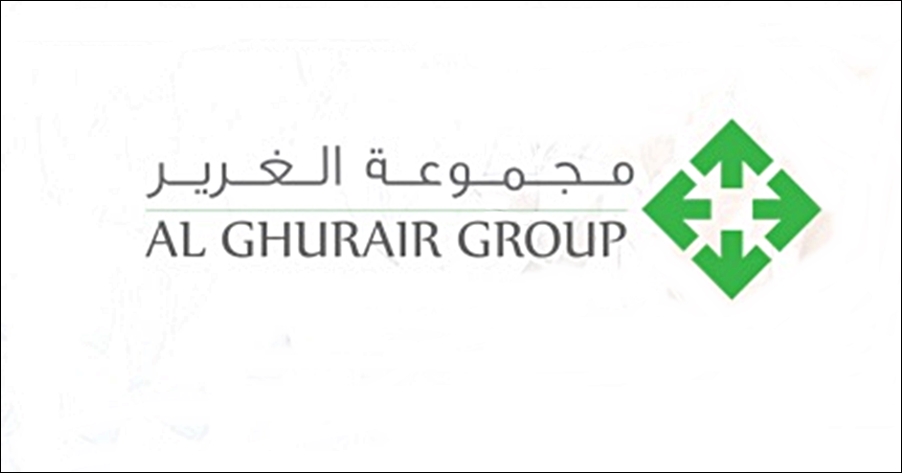 How to apply for a job in Al Ghurair Group in the UAE
To apply for a job in Al Ghurair Group in the UAE, you can go to its official career website at https://www.alghurair.com/about-us/working-for-al-ghurair. Once you are on the page, you can see topics there such as "Why Al Ghurair" and "How to Apply." Under "Why Al Ghurair," the company states that it has a lot of opportunities in different positions It offers professional development in a number of fields. Whether you prefer working as a customer service staff for its malls, experienced professionals for its headquarters, or production engineers for its manufacturing plants, the company always looks forward to meet talented and motivated individuals. Under its "How To Apply" topic, the company gives the process on how you can apply for a job in the company. Specifically, the group states that you can submit your CV to Al Ghurair by emailing them at hr@alghurair.com. You can keep in touch with the company's HR department using that email.
Apart from its official career website, you can also apply through other platforms such as LinkedIn and Indeed. Those job platforms are very active and they normally post current vacancies. If you can create your own profile in those platforms, the better so that you can get notifications and alerts whenever there are opening in the company you want to work for.
Al Ghurair Group History
The early history Al Ghurair can be traced back to the 1930s wherein the original founder Ahmad Al Ghurair and his sons worked as pearl divers in Dubai. In 1960, the company of the family was the doing good and growing. Ahmad Al Ghurair initially took the responsibility to manage the business then he handed it over to his five sons namely Saif, Abdulla, Majid, Jomaa, and Marwan. In 1990, the siblings decided to divide the main company into two: Saif Al Ghurair Group and Abdulla Al Ghurair Group. The former is managed by Saif Al Ghurair while the latter is controlled by Abdulla Al Ghurair.
Facts & Figures
Al Ghurair is a proud heritage. It is a family-owned business founded 6 decades ago.
Al Ghurair is known for its diverse activities. Its portfolio of activities spans real estate, manufacturing, and financial investments.
Al Ghurair is honored for its outstanding contribution to the continued growth and success of the UAE.
BurJuman is recognized for its marketing excellence.
Gulf Extrusions is recognized for its manufacturing excellence.
List of services/products/brands Al Ghurair Group handles
Industrial

ADEKA Al Ghurair Additives
Taghleef Industries
Al Ghurair Iron & Steel
Gulf Extrusions
REFCO Metals
TALEX
Arabian Can Industry
Arabian Packaging
Arabian Flexible Packaging

Real Estate

Burjuman Centre
Reef Mall
Al Ghurair Real Estate

Investments

Asset type
Equities
Private placements
Local, regional, and global markets

Corporate Head Office

SAG Technology
Mission: To provide reliable, cost effective and secure IT services supporting the goals and enhancing the operations of the business entities of Al Ghurair Group and their affiliates.
Objective: SAGT's main strategic objective is to make sure that all IT activities are properly aligned with the business objectives and strategy.
What it means to work in Al Ghurair Group
Here are some of the reviews and feedback by Al Ghurair Group employees
Laboratory Technologist: Trading and Operations Department
"Good work ambiance with complete liberty on decisions related to quality, supporting colleagues, work allocated as per departments, communication with all concerns involved in biz from Quarries to transportation and port authority, operation tasks involve 24 X 7 coordination and cargo mobilization. identification of high grade quality mines are some challenges faced."
Store in-charge: interesting and very helpful beauty care to everyone
"Working as a senior beauty advisor for almost 5 years now was a very good experience every woman wants. Every day is a challenging day and yet felt excited about what we can achieve at the end of the day. The hardest part was having feedback from customer who's not satisfied with our product, but after that, new learnings begin, we learned from customers' feedback and how to deal with it. Learning new things is the most enjoyable part of my job."
Dispatcher: An excellent work environment with superb management
"Working with AL Ghurair group is superb experience its well-known groups around UAE working with is just like a golden chance you got very well experience people they have a suitable environment where you can vast your mind set you can learn lot of new things over all a business center where you can groom your experience."
Senior IT support engineer: ability to be friendly with all from the first meet
"Working based on daily very hardly to make sure all devices running smoothly and functionally. Learn a lot about new technology deliver as its one of my responsibility to meet and deal with outsource suppliers. Leadership Skills improving day by day as we have weekly meeting with all dept. Nothing Hard about the job and enjoyable"
IT support: Nice Experience to Work with Al Ghurair Group
"Good Infrastructure for the employee. Better communications possible with clients and outer side world. My work starts with Checking the entire Systems for production. if all is ready for over requirement. we will ready for the work. if not, it's needed to setup all to be ok."
Contact Information:
Address: Al Ghurair Building, Salahuddin Rd, Hor Al Anz, Dubai, UAE
Main Telephone: +971 4 2623377
Website: alghurair.com