Liwan is an all-day dining restaurant that you will find at Swissôtel Al Ghurair, a five-star hotel situated in the heart of Dubai. Offering international dishes à la carte as well as a daily buffet, the restaurant is also known for its elegant decor and superb customer service.
We were able to sample a number of their dishes which were of high standard and quality. The restaurant is located at the lobby level of the hotel.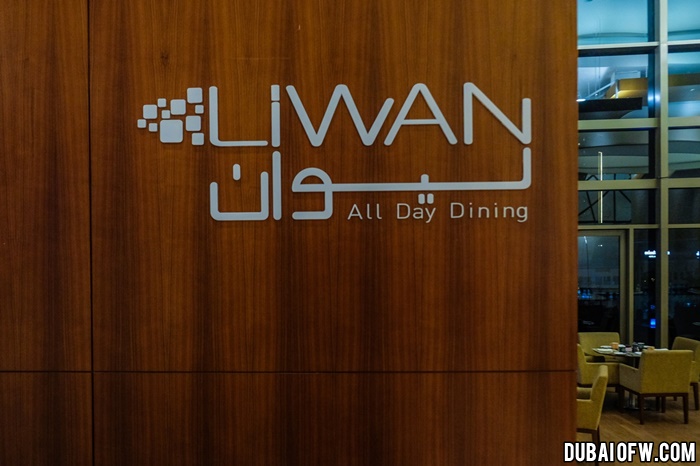 Delicious Offerings at Liwan Restaurant in Swissôtel Al Ghurair
First off, the hotel itself is a top choice among tourists and travelers, mainly due to its strategic location. Just a few minutes away from the airport, Swissôtel Al Ghurair is near the city's cultural landmarks, Downtown Dubai, and is connected to the popular Al Ghurair Centre.
But what's great is that even if you don't go outside the hotel, Liwan is more than a sufficient place to satisfy your cravings with their quality menu and refreshing beverages.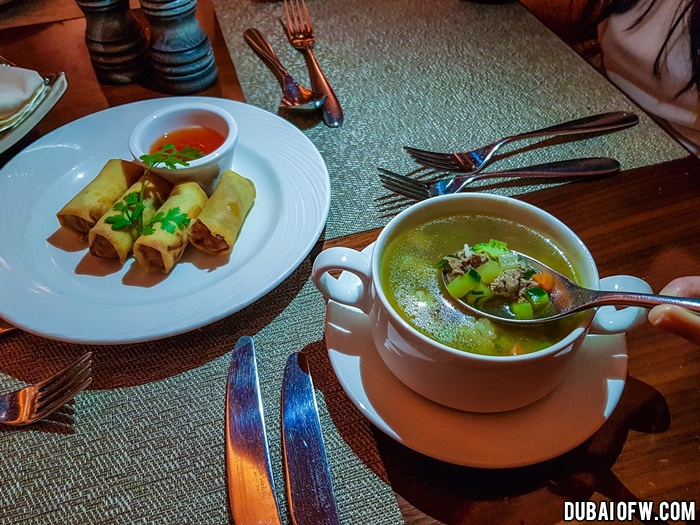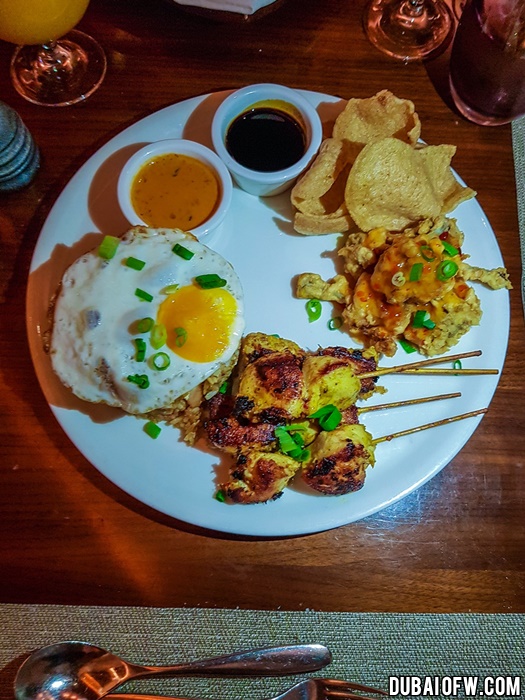 Classy Indoor & Outdoor Dining
The interior of Liwan Restaurant exudes an elegant yet inviting ambiance: mosaic tiles, a canopied ceiling, glossy wood furnishings. It has an indoor capacity of 251 seats, while the outdoor terrace has 73 seats where guests can dine "al fresco."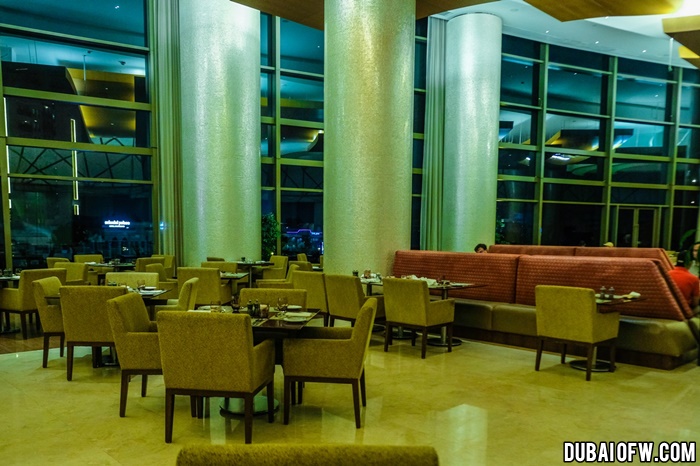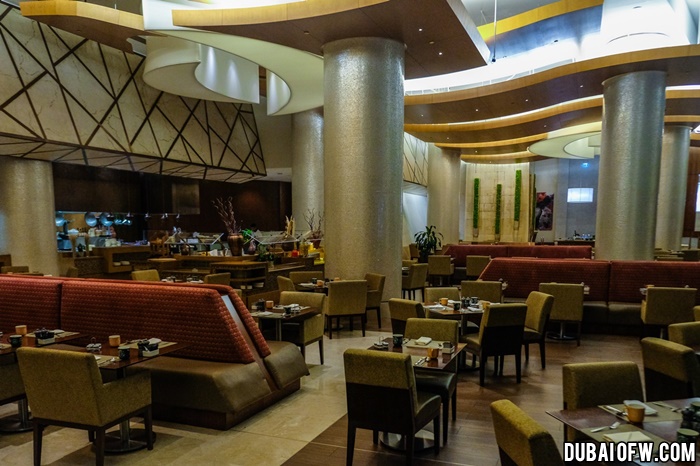 Live Stations Serving International Dishes
Liwan Restaurant offer not only one, but multiple cuisines including Thai, Italian, Arabic, and Continental flavours. The menu includes seafood, meat, pasta, and a variety of other dishes served à la carte or displayed in a daily buffet — truly a feast for the eyes!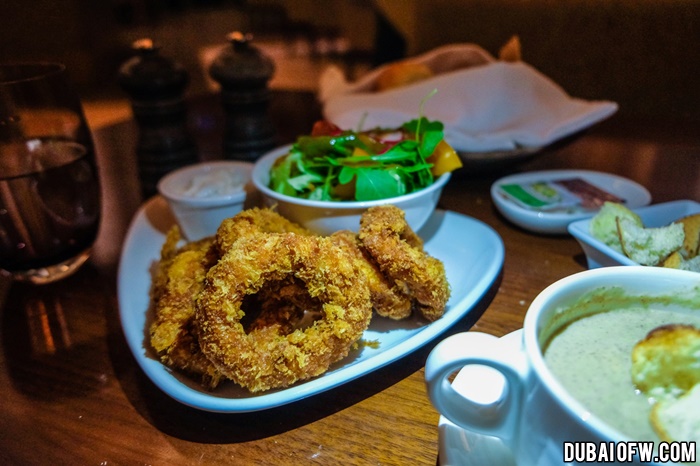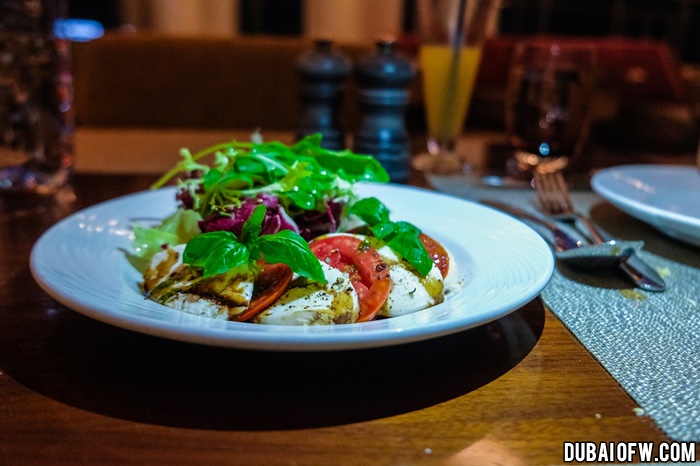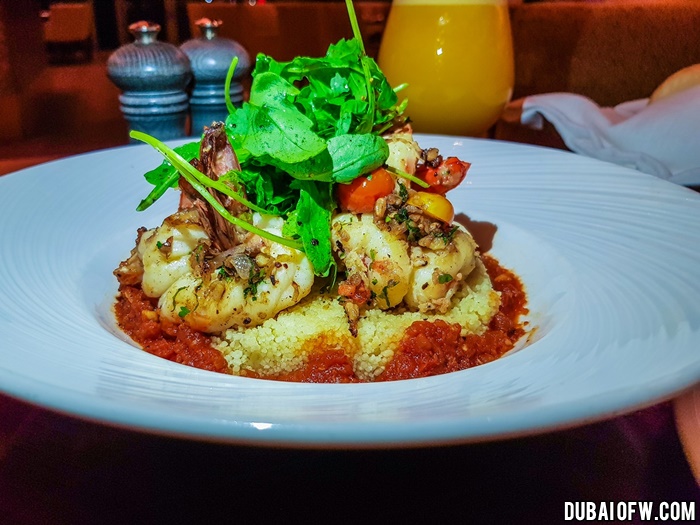 Without a doubt, guests will enjoy the restaurant's salad bar, fruits bar, and live cooking stations featuring international cuisines throughout breakfast, lunch, and dinner. Delectable sweets (frozen nitrogen ice cream, anyone?) and refreshing mocktails are also available.
Also not to be missed at Liwan Restaurant is the Kid's Brunch, which includes fun activities like cupcake decorating and pizza making for young guests… a great place for family bonding, indeed!
During our experience, we sampled two nights of dinner which was really fulfilling and made our evenings memorable. They really offer a great variety of dishes and amazing mocktails and beverages.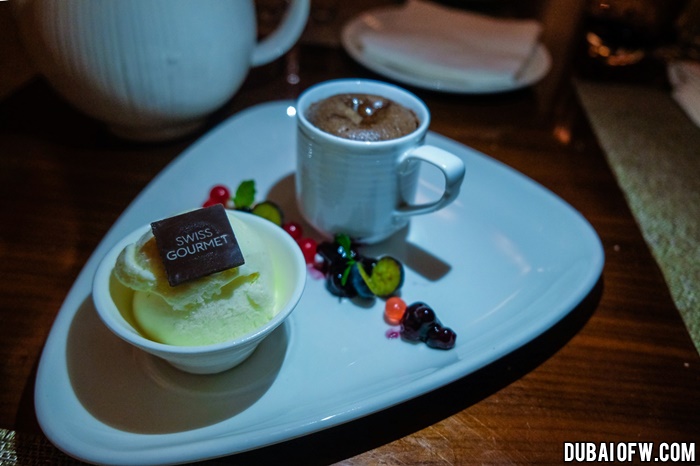 Opening Hours & Prices
Here are the timings for the daily buffet and meal experiences:
Breakfast – 6:30 am to 10:30 am
Lunch – 12:00 noon to 3:00 pm
Brunch – 12:30 pm to 4:00 pm
Dinner – 7:00 pm to 11:30 pm
The Terrace Lounge opens to diners every 5:00 pm. Meanwhile, dishes may be served à la carte during lunch and dinner timings.
Contact Information – Liwan Restaurant
Address: 3rd Level, Swissôtel Al Ghurair, Omar Bin Al Khattab Rd. (Near Fish Roundabout), Deira, Dubai, UAE
Telephone: 04 293 3270
Email: FoodandBeverage.AlGhurair@swissotel.com
Website: https://www.swissotel.com/hotels/dubai-al-ghurair/
Google map:
Video: Liwan Restaurant in Swissôtel Al Ghurair
Here is a quick glimpse of the sumptuous offerings at Liwan Restaurant, as featured in the Swissôtel Al Ghurair Facebook page:
If you're up for some fine dining with friends, colleagues, and family in Dubai, why not give Liwan Restaurant at Swissôtel Al Ghurair a try? Of course, aside from sampling the restaurant's international dishes, here's a list of other things to do in Dubai that you will definitely enjoy!