Swissôtel Al Ghurair (BOOK HERE) is a luxury hotel located just 10 minutes away from Dubai International Airport and connected to the Al Ghurair Centre, a popular shopping centre in Dubai. It includes elegant rooms, a variety of dining options, a spa, fitness centre, and other facilities.
Situated in Deira, you will find this hotel in the heart of Dubai — a mere walking distance to the city's cultural landmarks, which include souqs (traditional markets) and historical districts. Its proximity to Downtown Dubai also makes it a top choice for business travelers as well as tourists.
CHECK ROOM RATES IN SWISSOTEL AL GHURAIR HERE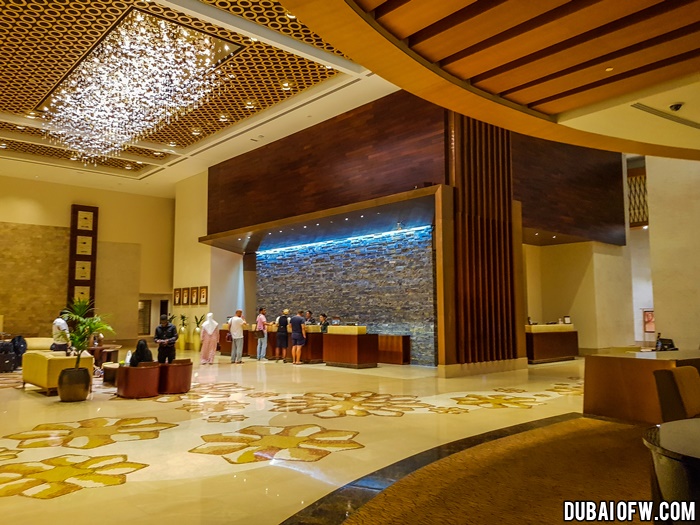 Swissotel Al Ghurair hotel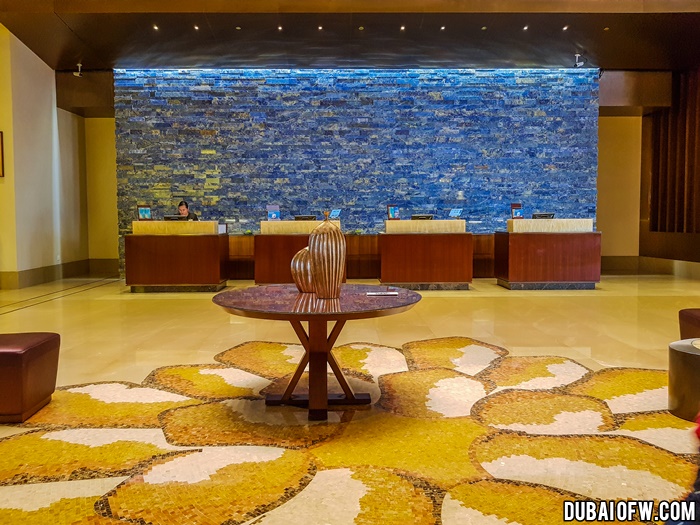 checking in at the reception desk
Staycation at Swissotel Al Ghurair in Deira Old Dubai
What's great about this hotel is that it is attached to a mall so plenty of shops are very accessible for shopping and leisure. Many tourists who want to be in the Deira area will find this luxury hotel a welcome break because you might feel that it's quite busy from the outside, but when you step into this hotel, you will notice how peaceful and relaxing it is.
Since it is near the busy areas of Old Dubai, you can still go out and explore the city while have a comfortable accommodation to go back and sleep in.
CHECK ROOM RATES IN SWISSOTEL AL GHURAIR HERE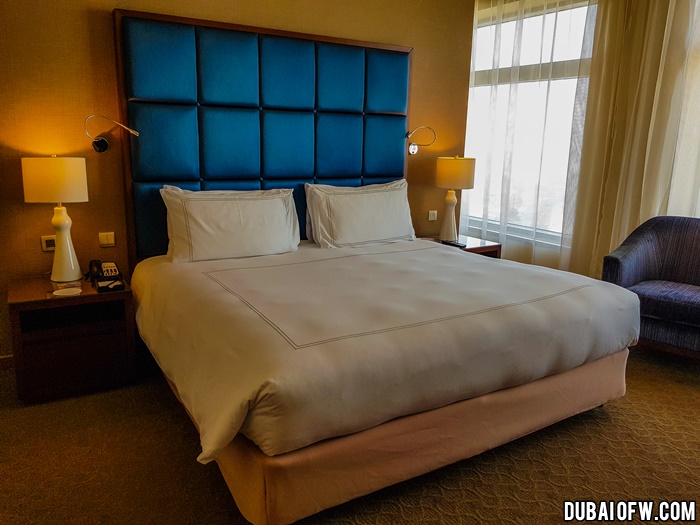 comfortable king bed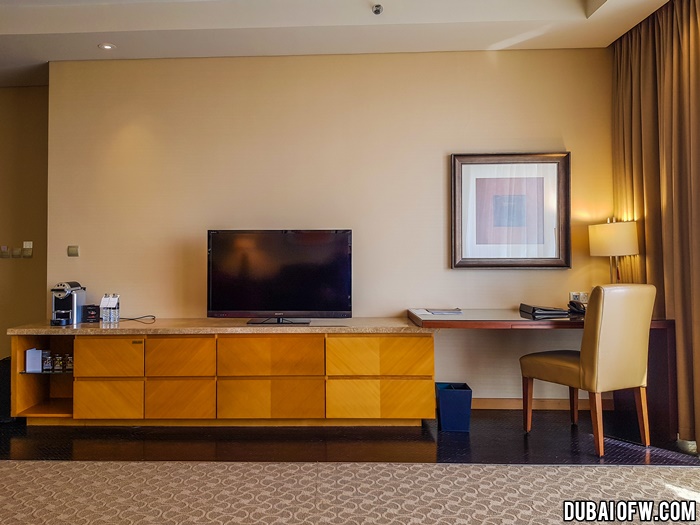 living room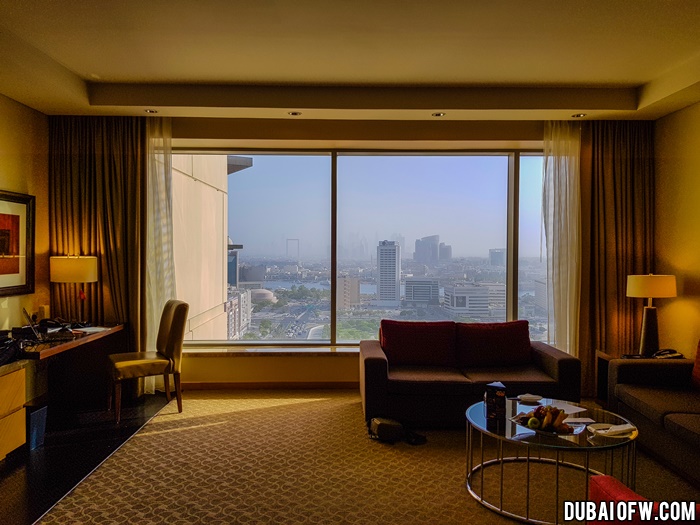 view from the Deluxe Suite Room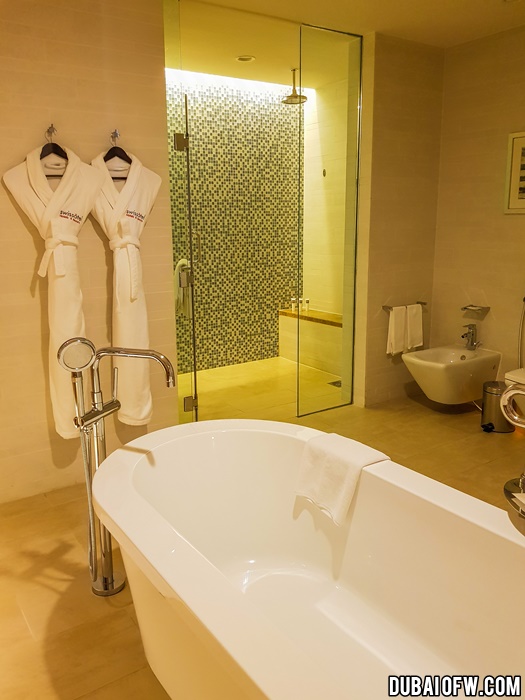 huge Deluxe Suite bathroom
One of the goals of Swissotel Al Ghurair is for you to have a total wellness and relaxation package. They have a gym and fitness center, swimming pool, and spa all in the same level so you can hang out, work up a sweat, or treat yourself to a relaxing massage depending on your needs.
CHECK ROOM RATES IN SWISSOTEL AL GHURAIR HERE
Facilities
Swissôtel Al Ghurair offers guests the following facilities:
428 Rooms & Suites
Restaurants & Bars
Meetings & Events Spaces
Spa & Fitness Centre
Outdoor Pool
Free Wi-Fi
Free Parking
Laundry Service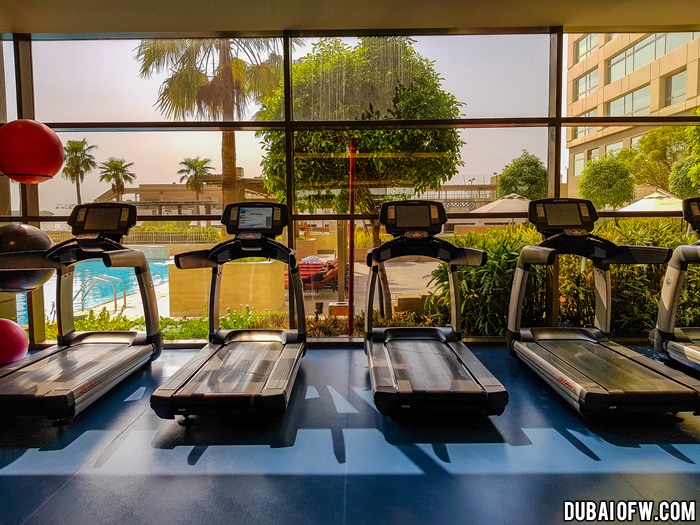 fitness center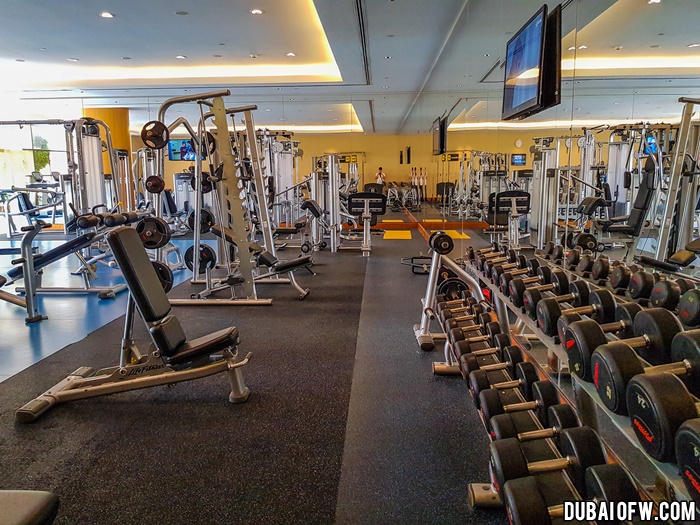 gym facilities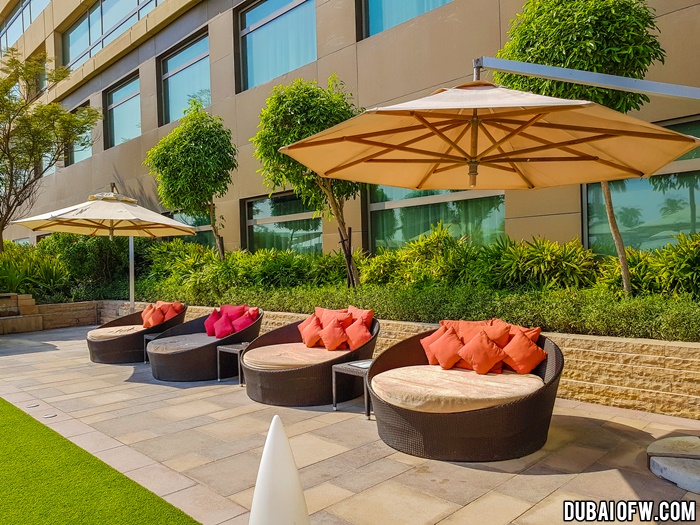 pool area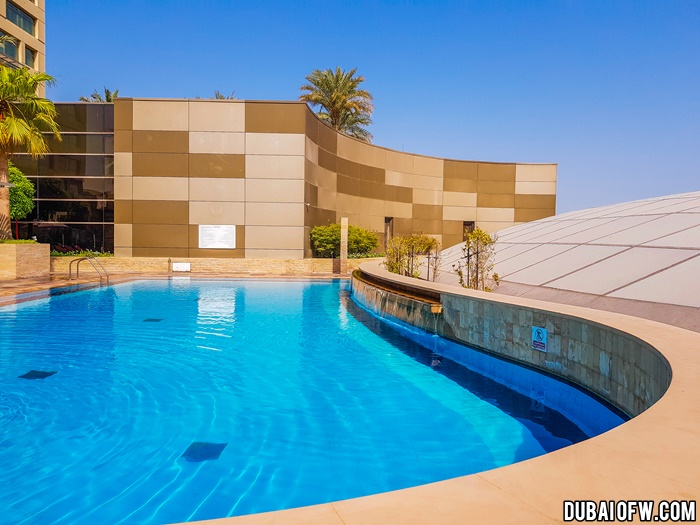 adult swimming oool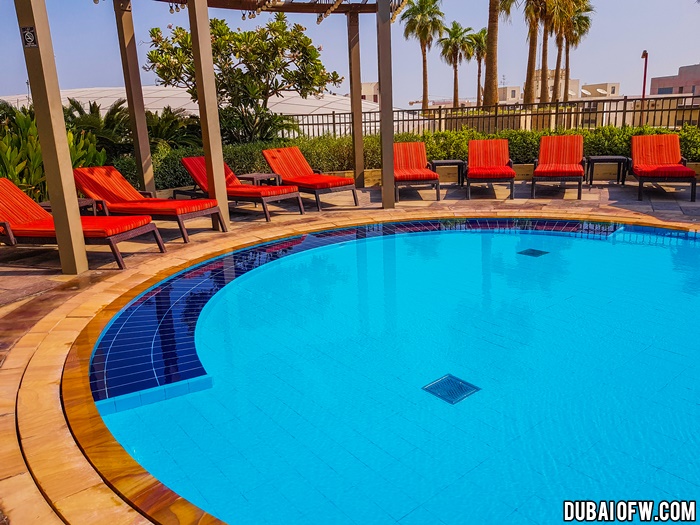 pool for children
Highlights
Guests at Swissôtel Al Ghurair can look forward to:
Elegant Accommodations. The hotel offers premium rooms and suites for all kinds of travelers. The Classic King Room, which looks overlooks a stunning city or garden view, comes with a multilingual satellite TV, high-speed Internet, mini bar, coffee & tea-making facilities, toilet with shower and bathtub, and other amenities. For guests with children, there's also a Kids Room that includes a crib and high chair (for babies); plus comics, magazines, and book selections (for young kids and teenagers).
Fine Dining Options. Guests at Swissôtel Al Ghurair can dine in these food and beverage outlets: Liwan, an all-day dining restaurant; Shayan, which serves Persian cuisine; and Yasmine, a lobby lounge. Of course, you can always opt for in-room dining, which is available 24/7. And then there's also the Pool Cafe, which offers dining by the poolside!
Meetings & Events. Whether you're planning a business meeting or a grand wedding, the hotel has six meeting rooms and one ballroom suitable for all occasions. Aside from providing state-of-the-art equipment, the hotel also has a team of organisers to help set up these events.
Swissôtel Spa & Sport. Looking for some R&R? Head to the fifth floor where you can relax in the hotel pool and Jacuzzi, get some pampering in the spa, or have an energy-filled workout in the fully-equipped gym.
CHECK ROOM RATES IN SWISSOTEL AL GHURAIR HERE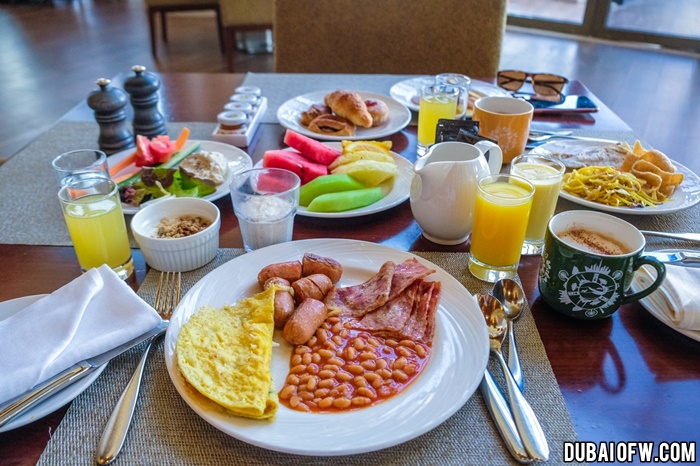 Liwan restaurant breakfast buffet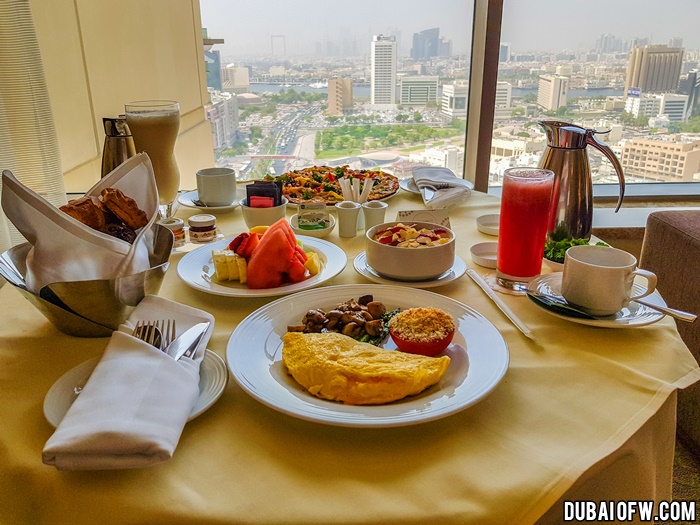 dining – room service
Nearby Attractions
With so many attractions to visit, as a tourist, you can explore various places and immerse yourself especially in the cultural and historical side of Dubai.
From Swissôtel Al Ghurair, guests can easily go to:
Downtown Dubai
Dubai International Airport
… and many other places!
CHECK ROOM RATES IN SWISSOTEL AL GHURAIR HERE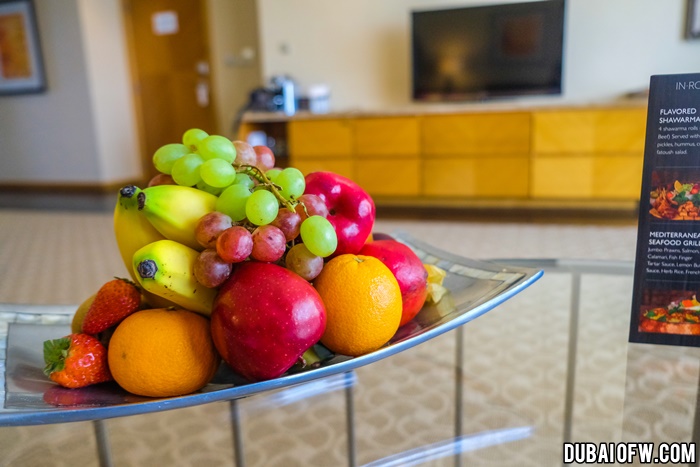 fresh fruits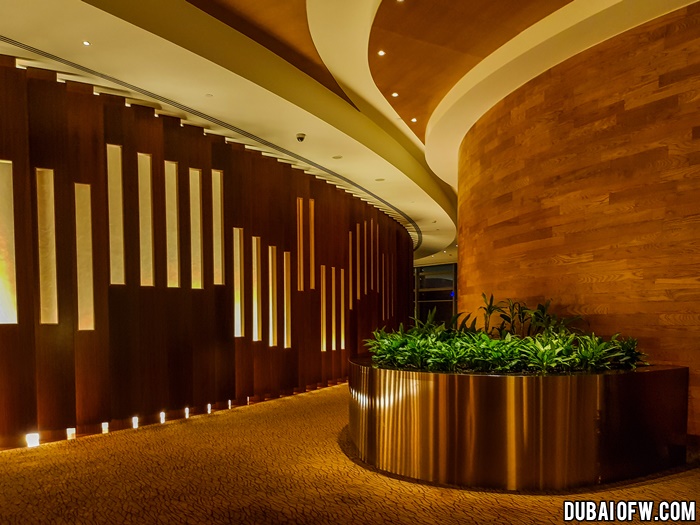 Yasmine lounge area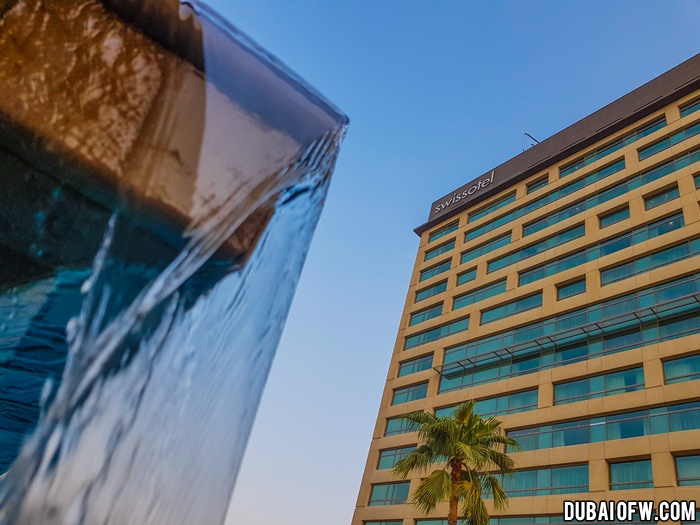 Swissotel Al Ghurair
If you're going to look for a relaxing staycation in a five star property but in the busy center of Old Dubai and Deira, head over to Swissotel Al Ghurair for your next break.
Video: Swissotel Al Ghurair Stay
Check out this video clip below of what you can expect from Swissotel Al Ghurair:
Hotel Information
Hotel: Swissôtel Al Ghurair – BOOK HERE
Type: 5-star hotel
Address: P.O. Box 185060, Omar Bin Al Khattab Rd. (Near Fish Roundabout), Deira, Dubai, UAE
Telephone: +971 4 293 3000
Email: alghurair@swissotel.com
Website: https://www.swissotel.com/hotels/dubai/
Google map:
Whether you are a business traveler or tourist in Dubai, or a resident who is planning a weekend staycation, Swissôtel Al Ghurair has everything you could ever need. What's more, the hotel's strategic location makes visiting different places in Dubai easy and convenient!