FLASH SALE ALERT! Enjoy a weekday 5-Star Buffet at Sumibiya or Minato at Radisson Blu Hotel, Dubai Deira Creek for only AED 199 AED 95 per person! Open to all nationalities.
Choose between the two:
1. Sumibiya Korean BBQ Buffet,  (See Menu – http://qrco.de/SumibiyaMenu)
2. Minato Sushi and Teppanyaki Buffet (See Menu – http://qrco.de/MinatoMenu)
Dining Dates: Sundays to Wednesdays until May 31, 2021
Promo Code: DubaiOFW
Call 04 205 7033 to book!
The original price of these dinner experiences is AED 199 per person, now this limited offer has been slashed to a reduced price of AED 95!
This offer is open to all nationalities. To get Weekday Flash sale dining experience, don't forget to provide the promo code: "DubaiOFW"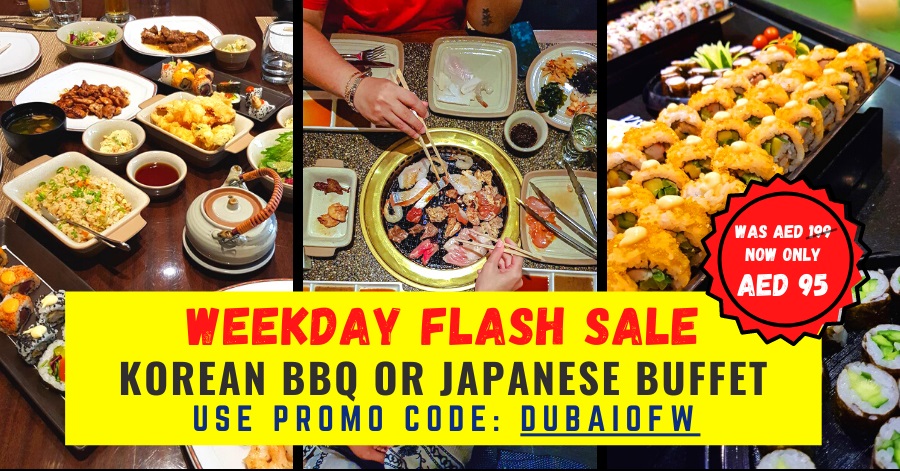 In case you are wondering what to expect from these dinner experiences, here's are some photos and videos for your reference:
Sumibiya Video
Minato Video