Redha Al Ansari Exchange is one of the leading global remittance and foreign exchanges with accessible branches across the United Arab Emirates. It is one of the first companies that started a foreign exchange and money transfer business in the UAE.
Also Read: 9 Tips to Make Sure OFW Remittances are Properly Used by Our Families
With strong core values, Redha Al Ansari Exchange takes responsibility and provides great quality services to their clients or customers. While providing predictable earnings for financial partners and provide a good environment for their employees.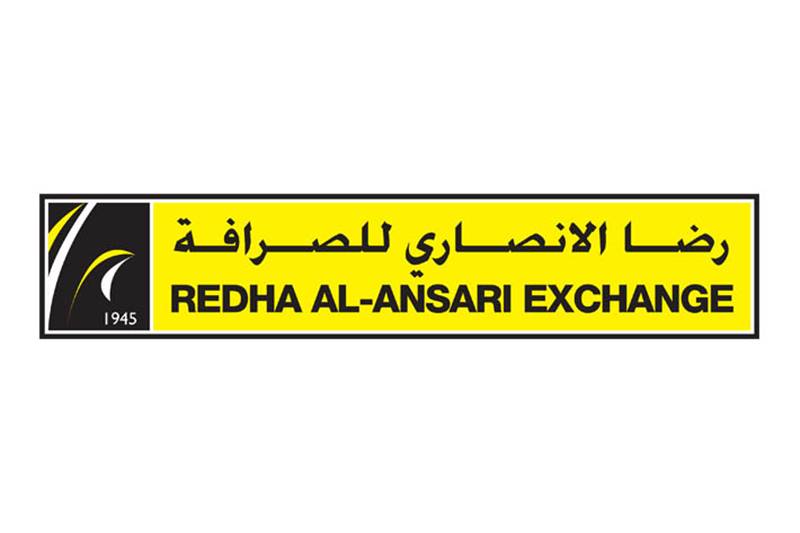 UAE Directory: Redha Al-Ansari Exchange Branches
If you are looking for a specific branch in an area near you, please see the gathered directory listing of Redh Al-Ansari Exchange centers from each emirate.
Redha Al-Ansari Exchange Abu Dhabi Branches
Electra Street
Address: Shop 6,
Banat Bati Al Otaiba Building, Electra St.
Working Hours: Sat – Thu :10:00 AM – 10:00 PM; Fridays : 10:00 AM – 10:30 PM
Email: N/A
Phone: N/A
Fax: N/A
Icad Mall
Address: ICAD MALL, Shop: No -101, Opp: Madina Hypermarket, Abu Dhabi, United Arab Emirates.
Working Hours: Sat – FRI: 09:00 AM – 10:00 PM
Email: N/A
Phone: 02 5522244
Fax: N/A
Redha Al-Ansari Exchange Al Ain Branches
Al Jimi Mall
Address: Unit No. GF03
Al Jimi Shopping Center
Al Ain, United Arab Emirates
Working Hours: Sat – Fri:09:00 AM – 12:00 AM
Email: N/A
Phone: 03 – 7625556 / 03 – 7625558
Fax: N/A
Al Ain Mall
Address: Unit GK 11, Al Ain Mall, Kuwaitat Area, Po Box 1818, Al Ain, United Arab Emirates
Working Hours: Sat – Thu : 09:30 AM – 11:00 PM, Fri: 09:30 AM – 12:00 AM
Email: N/A
Phone: 03 – 7668080
Fax: N/A
Al Ain Zakher
Address: GF counter 02, Al Ain Cooperative Society, Zakhir Al Ain, Al Ain, United Arab Emirates
Working Hours: Sat – Fri : 09:00 AM – 10:00 PM
Email: N/A
Phone: 03 – 7555510
Fax: N/A
Al Ain Khurair
Address: Shop 3, Plot 34, Al Khurairm Al Ain, United Arab Emirates
Working Hours: Saturday – Friday
Email: N/A
Phone: N/A
Fax: N/A
Redha Al-Ansari Exchange Dubai Branches
Al Khail Mall
Address: Shop No. 4, Al Khail Mall, Al Qouz, Dubai, United Arab Emirates
Working Hours: Sat – Fri: 8:00 AM – 11:30 PM
Email: N/A
Phone: 04 – 3306033
Fax: N/A
Motor City
Address: Unit No. S2, Nr. Arabian Ranches, Uptown, Motorcity, Dubai, United Arab Emirates
Tel: 04 – 4475544
Working Hours: Sat – Fri : 09:00 AM – 10:30 PM
Email:
Phone:
Fax:
Al Rais Mall
Address: Shop No. 8&9 Ground Floor, Al Rais Shopping Center, Dubai, United Arab Emirate
Working Hours: Sat – Thu: 09:00 AM – 10:00 PM; Fridays: 04.00 PM – 10:00 PM
Email: N/A
Phone: 04 – 3523331
Fax: N/A
Deira Souq Al Kabeer Head Office
Address: No. 16 SA GF + M + 1st Flr., On Plot 106, Souq Al Kabeer, Deira,
Dubai, United Arab Emirates
Working Hours: Sat-Thu: 08:00AM – 09:00PM; Friday: 03:00PM – 08:00PM
Email: N/A
Phone: 04 – 2265050 / 04 – 2265353
Fax: 04 – 2266577 / 04 – 2264488
Dragon Mart
Address: Shop No. G1A, International City, Dubai, United Arab Emirates
Working Hours: Sun – Wed: 09:00 AM – 10:00 PM; Fridays:10:00 AM – 11:00 PM
Email: N/A
Phone: 04 – 4458200
Fax: N/A
Dubai Mall Branch
Address: LG-165 Dubai Mall, Dubai, United Arab Emirates
Working Hours: Sat – Fri: 08:30 AM – 12:00 AM
Email: N/A
Phone: 04 – 3398886
Fax: N/A
Dubai Marina Mall Branch
Address: PM-013, Dubai Marina Mall, Dubai, United Arab Emirates
Working Hours: Sat – Wed: 09:00 AM – 11.00 PM; Thu – Fri: 09.00 AM – 12:00 AM
Email: N/A
Phone: 04 – 4342555
Fax: N/A
Hamriya Branch
Address: Shop No. G 04, Union Coop, Hamriya, Dubai, United Arab Emirates
Working Hours: Sat – Fri: 09:00 AM – 11:00 PM
Email: N/A
Phone: 04 – 2546668
Fax: N/A
Jafza West / Jebel Ali Branch
Address: New West Accommodation, Jebel Ali, Dubai, Near to Gate No: 7, United Arab Emirates
Working Hours: Sat – Thu: 09:00 AM – 10:00 PM; Friday: 09:00 AM – 12:00 PM, 01:00 PM – 10:00 PM
Email: N/A
Phone: 04 – 8811199
Fax: N/A
Jafza South
Address: JAFZA South Commercial Building, Shop No: FSC5S113, Plot No: S21102, Jebel Ali, Dubai, United Arab Emirates
Working Hours: Sat – Friday: 08:00 AM – 10:00 PM
Email: N/A
Phone: 04 8803334
Fax: N/A
Talal Hyper Market, Jebel Ali 3
Address: Talal Hyper Market Building, Shop No: 8, Ground Floor, Plot No: S21102, Jebel Ali Industrial 3, Dubai
United Arab Emirates
Working Hours: Sat – Friday: 08:00 AM – 11:30 PM
Email: N/A
Phone: 04 8850222
Fax: N/A
Jumeirah Union Coop
Address: Shop No. G12 Union Coop, Jumeirah, Dubai, United Arab Emirates
Working Hours: Sat – Fri: 08:00 AM – 11:30 PM
Email: N/A
Phone: 04 – 3943777
Fax: N/A
Azhar Al Madina Hyper Market
Address: Plot No.409, Azhar Al-Madina Hyper Market, Al-Quoz Industrial Area Second, Dubai, United Arab Emirates
Working Hours: Sat – Thu: 08:00 AM – 11:30 PM, Fridays: 08:00 AM – 12:00 PM, 01:30 PM – 11:30 PM
Email: N/A
Phone: 04 – 3314133
Fax: N/A
Jumeirah Wasl Vita Branch
Address: Plot No. 1040-0, Building No: R532, Opposite ENBD Bank, Al Wasl Road, Jumeirah, Dubai, United Arab Emirates
Working Hours: Sat – Thu: 10:00 AM – 10:00 PM; Fridays: 10:00 AM – 11:00 PM
Email: N/A
Phone: 04 – 3436600
Fax: N/A
Karama
Address: Shop No. 27 Al Kazim Bldg., Plot No. 353 St. No. 16, Bur Dubai, Dubai, United Arab Emirates
Working Hours: Sat – Fri: 09:30 AM – 10:30 PM
Email: N/A
Phone: 04 – 3377749 / 04 – 3377785
Fax: N/A
Mall Of Emirates
Address: Unit No. D39, Dubai, United Arab Emirates
Working Hours: Sat – Fri: 09:00 AM – 12:00 AM
Email: N/A
Phone: 04 – 3411150 / 04 – 3411151
Fax: N/A
Rashidiya Uion Coop
Address: Al Rashidiya, Union Coop, Dubai, United Arab Emirates
Working Hours: Sat – Fri: 08:00 AM – 12:00 AM
Email: N/A
Phone: 04 – 2844377 / 04 – 2855399
Fax: N/A
Satwa
Address: Shop No. 56 & 57, Satwa St., Bur Dubai, Dubai, United Arab Emirates
Working Hours: Sat – Fri: 08:30 AM – 11:00 PM
Email: N/A
Phone: 04 – 3499600 / 04 – 3499448
Fax: N/A
Ewan, Souk Extra
Address: Shop No. 5, DIP Dubai, United Arab Emirates
Tel: 04 – 8855755
Working Hours: Sat – Thu: 09:30 AM – 10:30 PM; Fridays: 09:30 AM – 11:00 PM
Email: N/A
Phone: 04 – 8855755
Fax: N/A
AK Mart Hyper Market, Dip 1
Address: Shop No. 4, DIP-1, Dubai, United Arab Emirates
Working Hours: Sat – Fri: 09:00 AM – 10:30 PM
Email: N/A
Phone: 04 – 8859000
Fax: N/A
Sonapur 1
Address: Plot No. 264-741, Shop No. 8 & 9, Next to Muhaisnah Bus Station, Muhaisnah Second, Sonapur, United Arab Emirates
Working Hours: Sat – Fri: 08:00 AM – 11:30 PM
Email: N/A
Phone: 04 – 2630880
Fax: N/A
Sonapur 2
Address: Shaklan 2 Supermarket Building, Muhaisnah Second, Sonapur, Dubai, United Arab Emirates
Working Hours: Sat – Fri: 08:00 AM – 11:30 PM
Email: N/A
Phone: 04 – 2577271
Fax: N/A
Sonapur 3
Address: Al Madina Hypermarket, 6th St., Near Medical Fitness Centre, Muhaisnah Second, Sonapur, Dubai, United Arab Emirates
Working Hours:
Email: N/A
Phone: Sat – Fri: 08:00 AM – 11:30 PM
Fax: N/A
Wasl Trio Branch
Address: Plot No. 811-0, Building No: R471, Al Murqabat, Near Clock Tower, Dubai, United Arab Emirates
Working Hours: Sat – Fri: 09:00 AM – 11:00 PM
Email: N/A
Phone: 04 – 2949595
Fax: N/A
Build Well Building
Address: Shop G06, Jabal Ali Industrial Area 1, Dubai, United Arab Emirates, Working Hours:
Working Hours: Sat – Fri: 08:00 AM – 11:30 PM
Email: N/A
Phone: 04 8810005
Fax: N/A
Redha Al-Ansari Exchange Sharjah Branches
Zahra Street
Address: Al Ghuwair, Shop No. 4, Ali Al Ferdan Building, Sharjah, United Arab Emirates
Working Hours: Sat – Thu: 10:00 AM – 10:00 PM; Fridays: 09:00 AM – 11:30 AM, 02:00 PM – 10:30 PM
Email: N/A
Phone: 06 – 5657171
Fax: 06 – 5656661
Safeer Mall
Address: Unit No. GF/LBS29, Sharjah, United Arab Emirates
Working Hours: Sat – Thu: 10:00 AM – 11:00 PM; Fridays: 09:00 AM – 11.30 AM, 02:00 PM – 11:00 PM
Email: N/A
Phone: 06 – 5316416 / 06 – 5317707
Fax: 06 – 5317117
City Center Branch
Address: Unit No. B41, Sharjah City Center, Sharjah, United Arab Emirates
Working Hours: Sat – Thu: 09:00 AM – 12:00 AM; Fridays: 09:00 AM – 11.30 AM; 02:00 PM – 12:00 AM
Email: N/A
Phone: 06 – 5322009
Fax: 06 – 5321191
National Paints
Address: Shop No. 1, Mowelah – C Building, Opposite National Paints,Sharjah, United Arab Emirates
Working Hours: Sat – Thu: 10:00 AM – 10:30 PM; Fridays: 09:00 AM – 11:30 PM, 02:00 PM – 10:30 PM
Email:
Phone: 06 – 5426161
Fax: 06 – 5426100
Hamriya Frerezone, Phase 2
Address: Shop 2, Plot 4H-14B, Talal Hypermarket, Hamriya Free Zone, Phase 2, Sharjah, United Arab Emirates
Working Hours: Sat – Thu: 09:30 AM – 01:00 PM, 05:00 AM – 10:30 PM; Fridays: 09:00 AM – 11:30 AM, 02:00 PM – 10:30 PM
Email: N/A
Phone: 06 – 5264949
Fax: 06 – 5264948
Saif Zone
Address: SW 35 Sharjah Airport Freezone, Sharjah, United Arab Emirates
Working Hours: Sat – Fri: 08:00 AM – 09:30 PM
Email: N/A
Phone: 06 – 5222219
Fax: N/A
Redha Al-Ansari Exchange Ajman Branches
Safeer Mall
Address: GFS 05 – Safeer Mall Ajman. Sheikh Khalifa Bin Zayed St, Noaimia 3, Ajman, UAE
Working Hours:
Email: N/A
Phone: 06 – 7074333
Fax: 06 – 7468189
Salam Street
Address: SHK Budoor Building, Near to Family Clinic, Salam Street, Ajman, United Arab Emirates
Working Hours: Sat – Thu: 09:00 AM – 01:00 PM, 04:30 PM – 10:00 PM; Fri: 09:00 AM – 12:00 PM, 02:00 PM – 10:30 PM
Email: N/A
Phone: 06 – 7499927
Fax: N/A
China Mall
Address: TAB 22 China Mall, Ajman Freezone, Ajman, United Arab Emirates
Working Hours: Saturday – Friday
Email: N/A
Phone: N/A
Fax: N/A
Redha Al-Ansari Exchange Ras Al Kaimah Branches
Ras Al Khaimah
Address: Shop No. 5 – 7, Al Digdaga, Block 3 (17 + 18), Ras Al Khaimah, United Arab Emirates
Working Hours: Sat – Thu: 09:00 AM – 01:00 PM, 04:30 PM – 09:30 PM; Fridays: 02:00 PM – 10:00 PM
Email: N/A
Phone: 07 – 2461115
Fax: N/A
Rak Rams
Address: ADNOC Station SS 791, Al RAMS RAK, Ras Al Khaimah, United Arab Emirates
Working Hours: Sat – Fri: 09:00 AM – 10:30 PM
Email: N/A
Phone: 07 – 2661444
Fax: N/A
Redha Al-Ansari Exchange Fujairah Branches
Fujairah, Murbah
Address: Murbah, Khorfakkan Road,Opposite Murbah Clinic, Fujairah, United Arab Emirates
Working Hours: Sat – Thu: 09:30 AM – 01:00 PM, 04:30 PM – 10:00 PM; Fridays: 02:30 PM – 10:30 PM
Email: N/A
Phone: 09 2236663
Fax: N/A