A lucky Filipino just won 1 Million AED from Al Ansari Exchange's Summer Promotion raffle draw held in Dubai on Wednesday (August 23, 2017). In a gala ceremony event by the money exchange center, Al Dizon Bansil, a 43-year-old Pinoy engineer based in Sharjah, was the lucky remittance sender who won the top prize of this 2-month long promotion.
The Al Ansari Exchange Reward Summer Promotion a much-awaited annual event that was launched last June 15 up to August 14, 2017. Al Ansari is known for awarding the biggest prize money in the industry.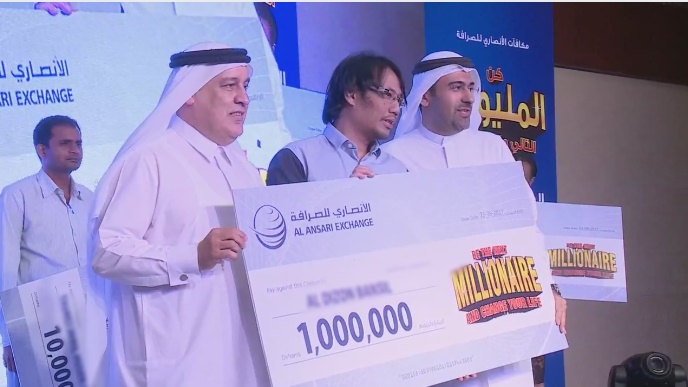 Al Dizon Bansil, Pinoy based in Sharjah, UAE
screengrab from FB video by Al Ansari Exchange FB Page
Pinoy Engineer Wins 1 Million Dirhams in Al Ansari Exchange Summer Promotion
Al Ansari Exchange is a UAE-based foreign exchange and worldwide money transfer company and they shared a Facebook Live video from their official FB page of the raffle event taking place.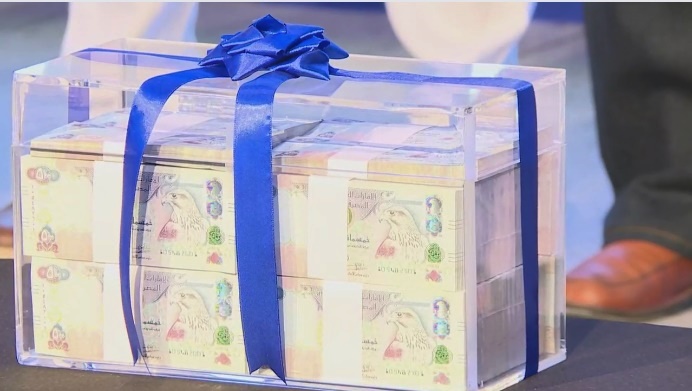 1 Million AED in a glass box
screengrab from FB video by Al Ansari Exchange FB Page
Nissan Patrol Winner and 10,000 AED Cash Prize Winners
Aside from the 1 Million AED cash prize, a lucky Filipina from Sharjah, Sylvia Lizardo Valdez, also won a brand new Nissan Patrol vehicle. There were also 8 consolation prize money winners winning AED 10,000 each.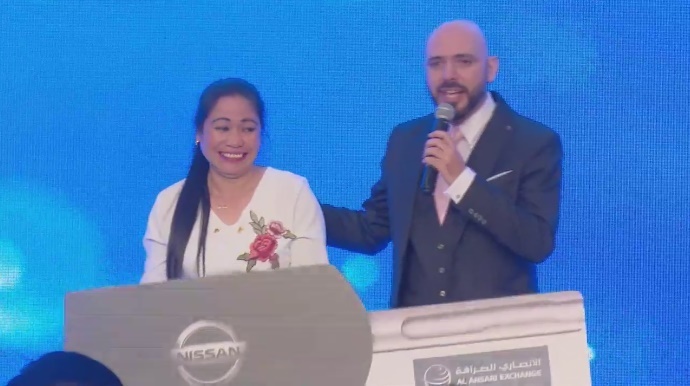 Sylvia Lizardo Valdez wins Nissan Patrol car
screengrab from FB video by Al Ansari Exchange FB Page
This is great news especially to plenty of expats working abroad. Filipinos are one of the top remittance senders and this promo is a great way for the money center to reward its loyal customers. True enough, offers like this entices a lot of expats to send money to providers who have these types of rewards every now and then.
Check out the full coverage video from the Al Ansari Exchange Facebook Page on their Facebook
Live video below:
Images and video source: Al Ansari FB Page