To all drivers, please do NOT drive if you feel exhausted or sleepy. It is important that our mind is alert while driving on the road. Today (March 4, 2021), a bus crash occurred in Umm Suqeim Road in Dubai where 10 people got injured. The driver was
Also Read: 5 Steps: What to Do in Case of Minor Car Accidents in Dubai
According to a report from the official page of the Dubai Police, the cause of the accident was due to the driver being having lack of rest and feeling sleepy. Authorities and emergency vehicles rushed to the scene in order to secure the scene and facilitate the arrival of ambulances for the treatment of the victims.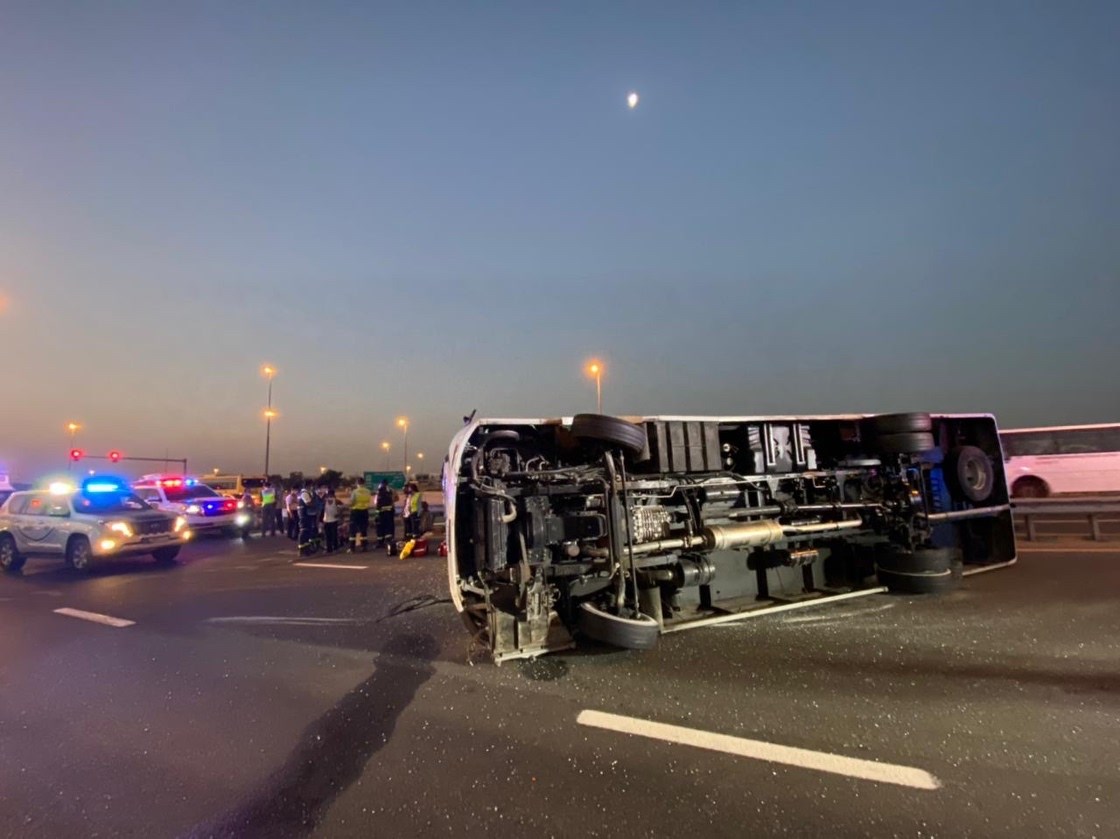 Below is the full report from the Dubai Police:
10 people were injured in a bus accident on Umm Suqeim Street in Dubai
10 people were injured between medium and minor in a bus degradation accident this morning on Umm Suqeim Street in Dubai Emirate, because the driver was sleepy while driving due to exhaustion and lack of rest.
Detailed, Director General Saif Mahir Saeed Al-Mazroui, Director General of the Dubai Police Traffic Administration, said that at 32 am traffic patrols moved after receiving a report of a deterioration of a heavy bus (32) passengers, to Umm Suqeim Street after rotating. Sheikh Zayed bin Hamdan heading to Sheikh Zayed Street.
Brigadier Saif Al-Mazroui explained that once the report was received, the inspection department alternates moved from traffic accident management to the scene for inspection, while traffic patrols organized traffic, secured the scene, and facilitated the arrival of ambulance and rescue To the place to carry out its duties, as necessary actions were taken urgently.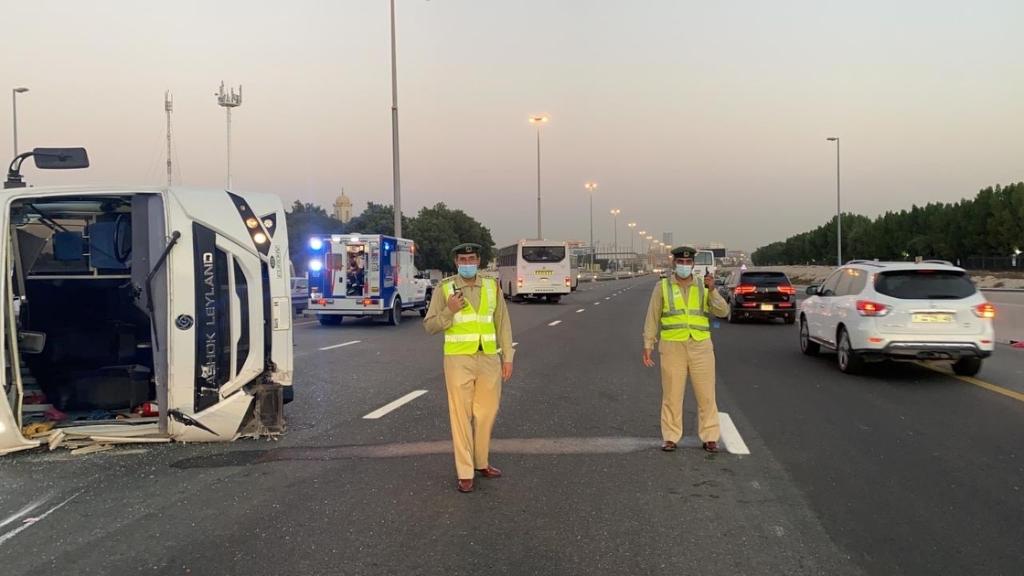 He pointed out that through the initial inspection, the cause of the accident was because a bus driver fell asleep because of exhaustion while driving, the bus swerved to the right, crashed into the iron fender, then rushed to the left and deteriorated in the middle of the road, which resulted in 10 people were injured with their injuries ranging from medium to minor.
Brigadier Saif Al-Mazroui, emphasized the need for companies to communicate with their drivers and make them aware of the need for them to get plenty of rest before moving workers on buses, to ensure their good attention, and not sleeping while driving, indicating that the bus driver He didn't get enough rest, and almost killed a number of people, warning that deaths and injuries caused by mass transportation in different categories constitute a large percentage of the total number of deaths in the Principality.
Below is a post from the Dubai Police official FB page regarding this accident:
#أخبار | إصابة 10 أشخاص في حادث تدهور حافلة على شارع أم سقيم بدبي

التفاصيل:https://t.co/CTcbL4RGU7#أمنكم_سعادتنا⁩#الجميع_مسؤول#نتواصل_ونحمي_نبتكر_ونبني pic.twitter.com/ZAICodDLXT

— Dubai Policeشرطة دبي (@DubaiPoliceHQ) March 4, 2021