Two people were killed and 10 others injured in a traffic accident involving three buses on Al Khail Road (E44) early morning on Tuesday – February 3, 2021.
Also Read: How to Get a Driving License in Dubai
According to Brigadier Saif Muhair Al Mazrouei, Director of the General Department of Traffic Police, the Command and Control room at the General Department of Operations, received a report on a major traffic accident involving three buses at 6:30 AM on Al Khail Road (E44).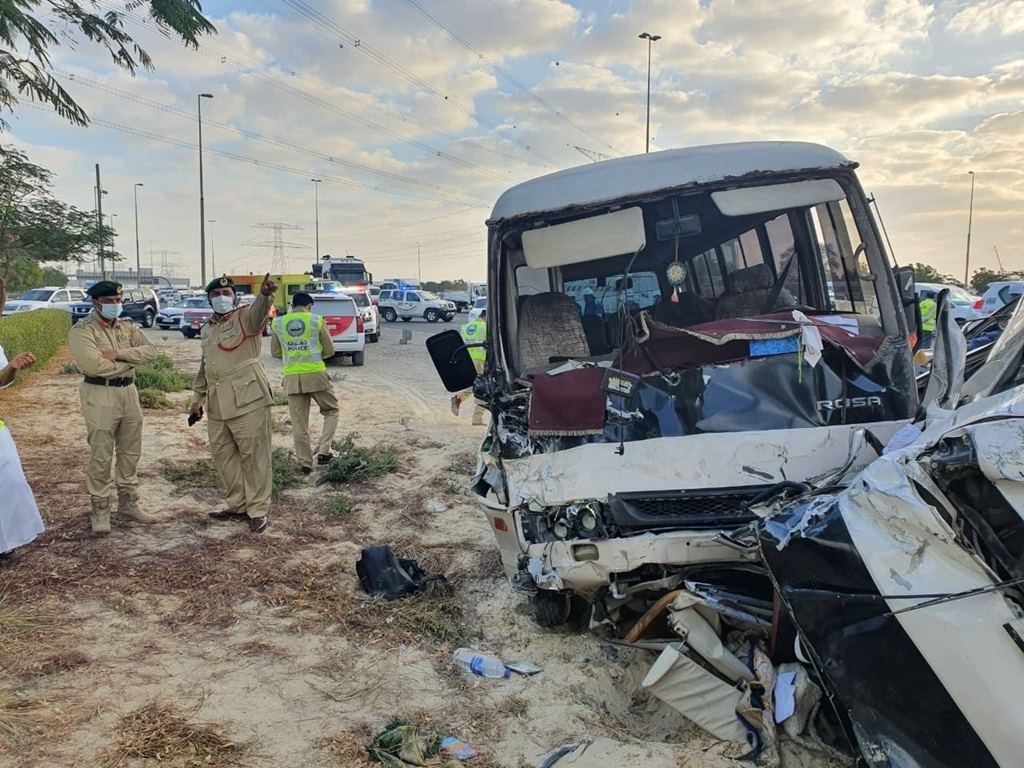 "Emergency teams, first responders, and traffic police patrols were immediately dispatched to the accident site to facilitate the transfer the dead and injured to a hospital for necessary procedures and treatment" Brig. Al Mazrouei confirmed.
Brig. Al Mazrouei, who headed Dubai Police's team of traffic experts at the site, explained the accident happened when a bus driver on Al Khail Road suddenly swerved to the left and hit another moving bus.
"The collision impact caused the first bus to veer again onto the right side of the road and hit a third bus before it finally rammed into the metal barrier and flipped over," Brig. Al Mazrouei said.
The director of Dubai Traffic Police warned that the most dangerous driving behaviors are the sudden swerving and distraction while driving. He noted that most accidents on highways occur due to violations of traffic laws and they lead to huge loss of innocents lives. Brig. Al Mazrouei further advised members of the public to adhere to the legal speed limits and to avoid distractions while on the road.
Below is the post from the Dubai Police from their official Facebook Page: