A tragic accident left 4 people dead and 11 injured on Saturday evening, 18th July 2020. The accident occurred on Emirates Road and involved a truck and a labour transport minibus.
Also Read: 4 Steps to Take if you Get into a Car Accident in Dubai
According to a report from the Dubai Police, the truck broke down on the third lane of the road. The truck driver tried to pull the truck over towards the hard shoulder when a minibus rammed into it.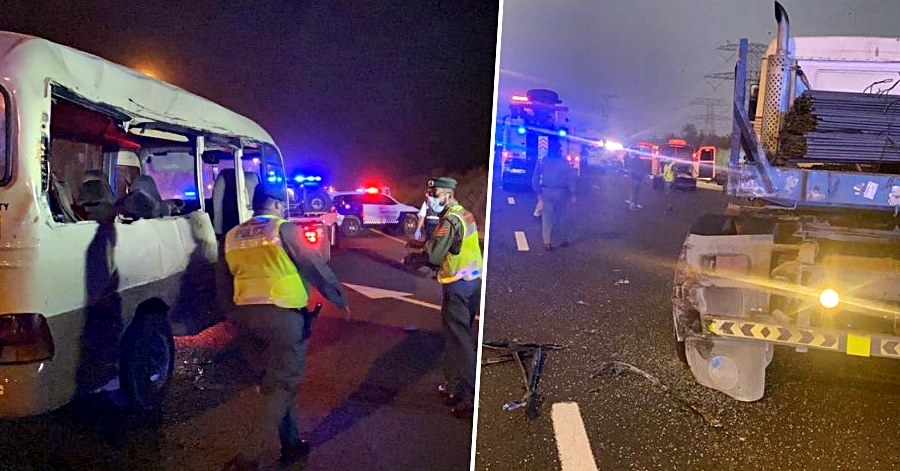 Mini bus and Truck Collission on Emirates Road Left 4 People Dead and 11 Injured
Earlier last week, a minibus was also reported to have crashed on Sheikh Zayed Road and left 2 people dead and 12 injured. This week, four people were killed and 11 others injured in a traffic accident between a labour transport bus and a lorry on Emirates Road yesterday evening (on Saturday – July 20, 2020).
The accident happened when the lorry broke down on the third lane of Emirates Road near Al Nahda bridge, and the driver tried to pull it over when the bus rammed into it, causing a severe crash.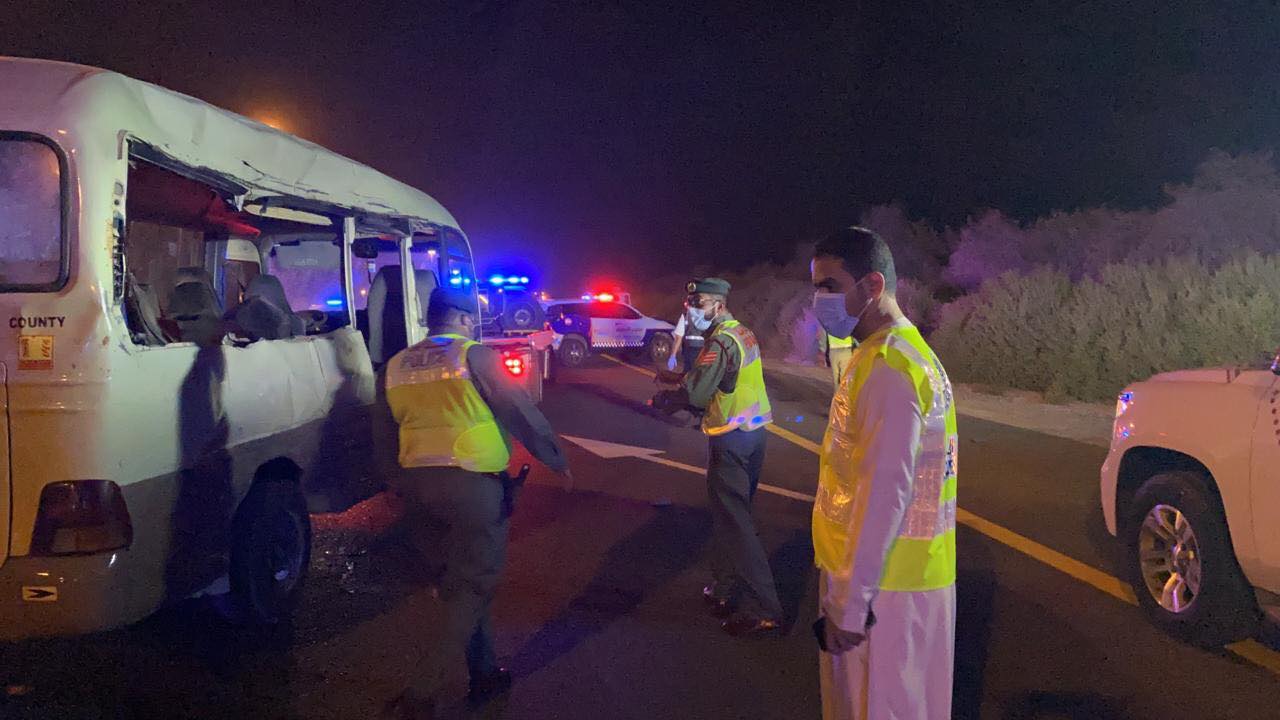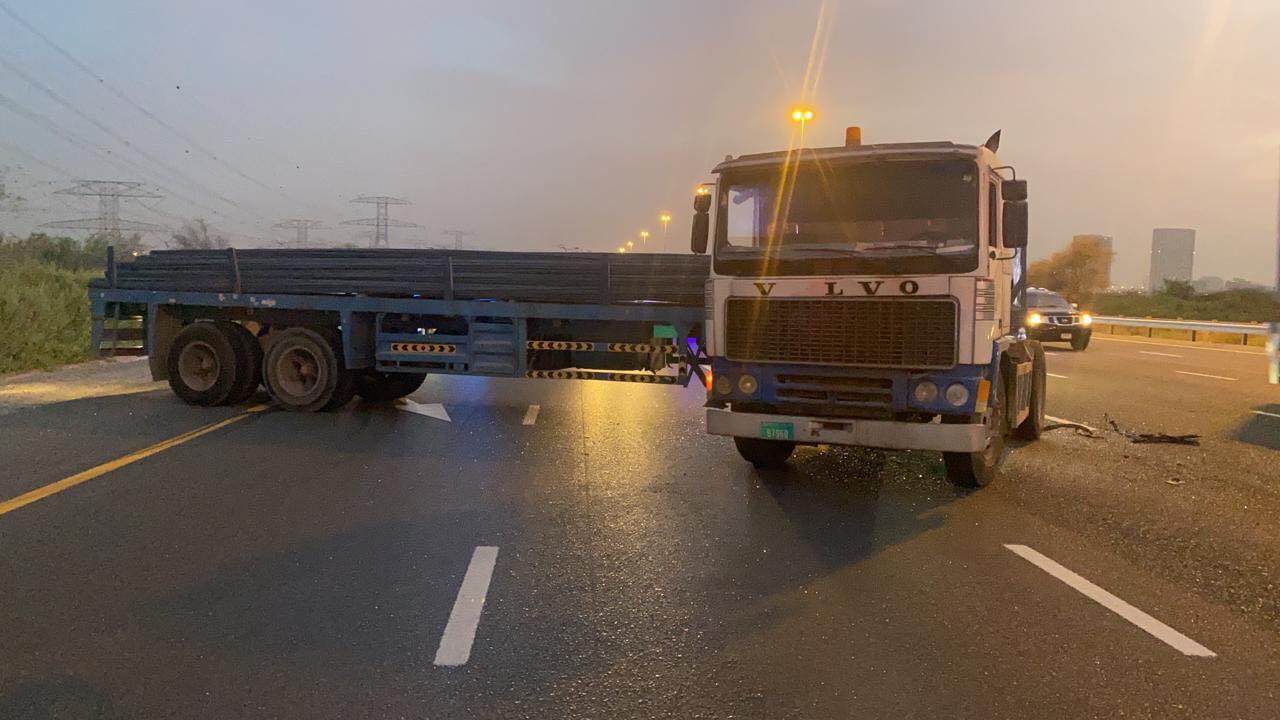 According to Brigadier Saif Muhair Al Mazrouei, Director of Dubai Traffic Police, the Command and Control room at the General Department of Operations, received the accident report at 7:10 PM.
"The crash led to the death of four people and the injury of eleven. One was severely injured, two suffered moderate injuries, and eight others were lightly wounded," he said.
Brig Al Mazrouei added that a team of traffic experts was immediately dispatched to secure the accident site, collect evidence and probe cause of the incident. "Traffic police patrols rushed to the scene and facilitated the transfer of the injured to Rashid Hospital for necessary treatment," Brig Al Mazrouei said.
The director of Dubai Traffic Police advised members of the public to adhere to the legal speed limits and to avoid distractions while on the road.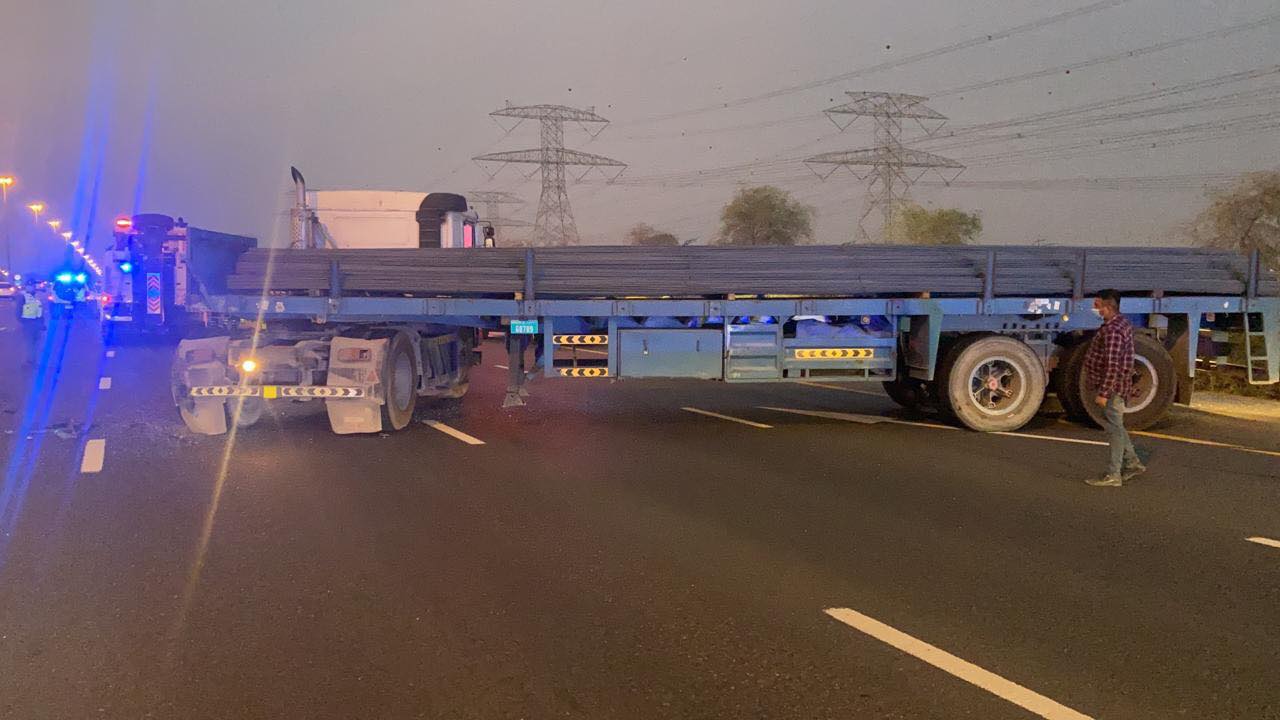 Here's the post from the Dubai Police: