An accident took place in Ras Al Khaimah which resulted in the rescue of three Filipinos who had been severely injured when their vehicle fell off a cliff.
According to a report from Emirates News Agency (WAM), the accident took place in Jebel Yanis.
The National Search and Rescue Centre, in coordination with RAK Police and National Ambulance, carried out a rescue operation and sent a helicopter to the crash site. They flew the injured Filipinos to the nearest hospital (Saqr hospital) for treatment.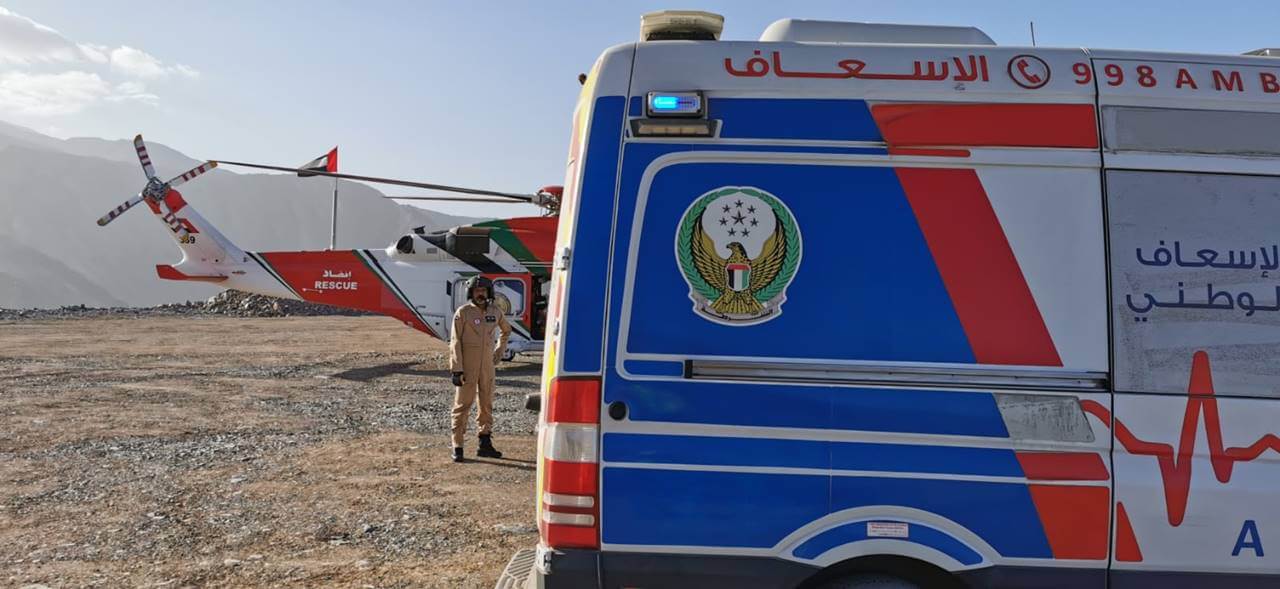 3 Filipinos Rescued after Vehicle Crash in Ras Al Khaimah's Jebel Yanis
Below is the video as shared by WAM News agency:
إخلاء طبي لثلاثة أشخاص تعرضوا لحادث تدهور في جبل ينس برأس الخيمة#وام https://t.co/etVeZMF8Z0 pic.twitter.com/LViJjbd04Z

— وكالة أنباء الإمارات (@wamnews) February 6, 2022
Below is the full news report from WAM:
The National Search and Rescue Center, in cooperation and coordination with the Ras Al Khaimah Police and National Ambulance, today carried out rescue and medical evacuation mission for three Filipino nationals in Jabal Yanis in the Emirate of Ras Al Khaimah.
A report was received from Ras Al Khaimah Police stating that a car had been in a deteriorating accident in Jebel Jans of the Emirate of Ras Al Khaimah, which led to the car falling from the top of the mountain. .
The site was checked by the auxiliary operational systems by the operating room team of the National Center for Search and Rescue, and the teams participating in the rescue were able to evacuate the injured to Saqr Hospital to receive the necessary treatment while ensuring and observing all precautionary and preventive measures related to the "Corona" virus.