A four-year-old girl was killed while her mother was seriously injured after getting hit by a car outside the girl's school . In a post from the official Facebook Page of the Dubai Police, the police mentioned that they received a report about the incident at 3:40 pm on Monday.
Also Read: Driving Violations & Fines in Dubai
Brigadier General Adel Al Suwaidi, head of Jebel Ali Police Station, shared that the accident was caused by a driver, reported to be of African nationality, who was reversing the vehicle and stepped on the accelerator instead of the break.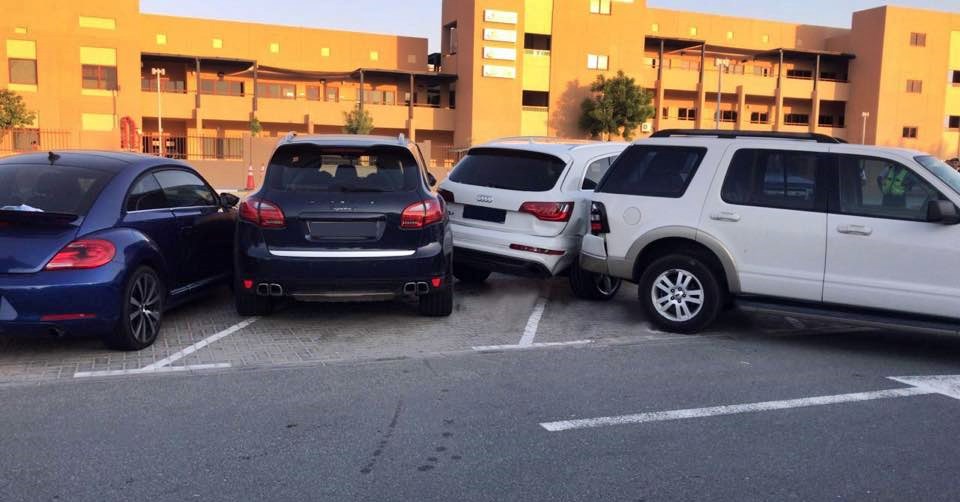 Dubai Student after being Hit by Car Outside Her School
The two victims were standing outside the school when the accident took place. Three other vehicles parked adjacent to each other were also damaged.
Investigations are still ongoing. The police did not state whether the driver behind the accident has been arrested or taken in for questioning.
Brigadier Al Suwaidi called for drivers to be cautious and to be focused while driving, especially in school areas where students enter and leave with their parents and there is a need to be extra careful and to drive safely.
Here's the post from Dubai Police: