Featuring a harmonious fusion of Chinese and Asian cuisines, Han Shi Fu offers an exciting culinary experience for foodies in Dubai! You will find this restaurant-cum-gastropub at Aloft City Centre Deira, a trendy hotel near City Centre Deira and the Dubai Creek.
SAL ALERT: At present, Han Shi Fu is having an All-You-Can-Eat offer that you may not resist! Just AED 59 per person on dimsum, bao, appetizer, dessert, and select main entrees that you can share with friends. Keep reading to learn more about Han Shi and their latest offer!
Note: There is no time frame when this offer will expire. Please contact the restaurant at 971 4 228 1075 to inquire for further information.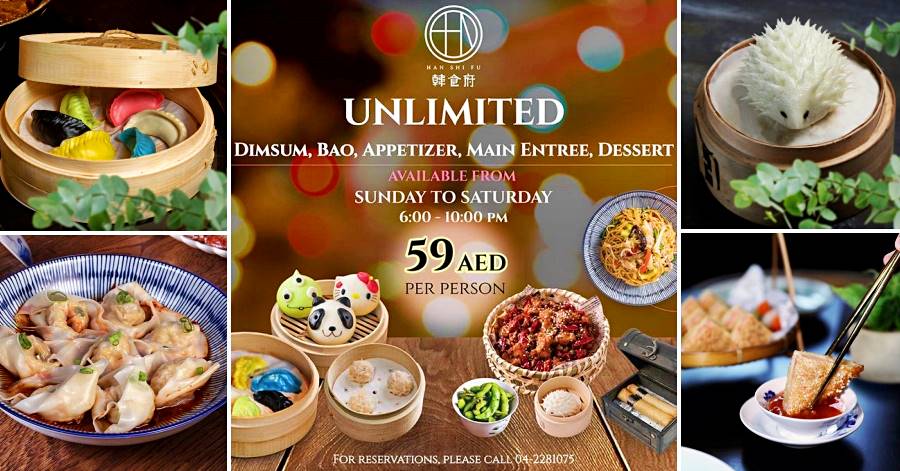 Savor Chinese and Asian Fusion Dishes at Han Shi Fu in Aloft Dubai Creek
Asian flavours, signature beverages, and a bar menu — you can expect to enjoy all of these at Han Shi Fu. Let's take a sneak peek at the restaurant's delicious fusion dishes, shall we?
For starters, sample the Cigar Spring Rolls, Seasoned Edamame, and the 72-hour Bulgogi Beef Cheek Wrap, which tastes as good as it sounds! Also included in the menu are tasty Asian salads, such as Thai Beef Salad and Vietnamese Chicken Salad. If you're up for some hearty soup, then the Crab Roe Chowder and Black Truffle Miso Soup are a must-try!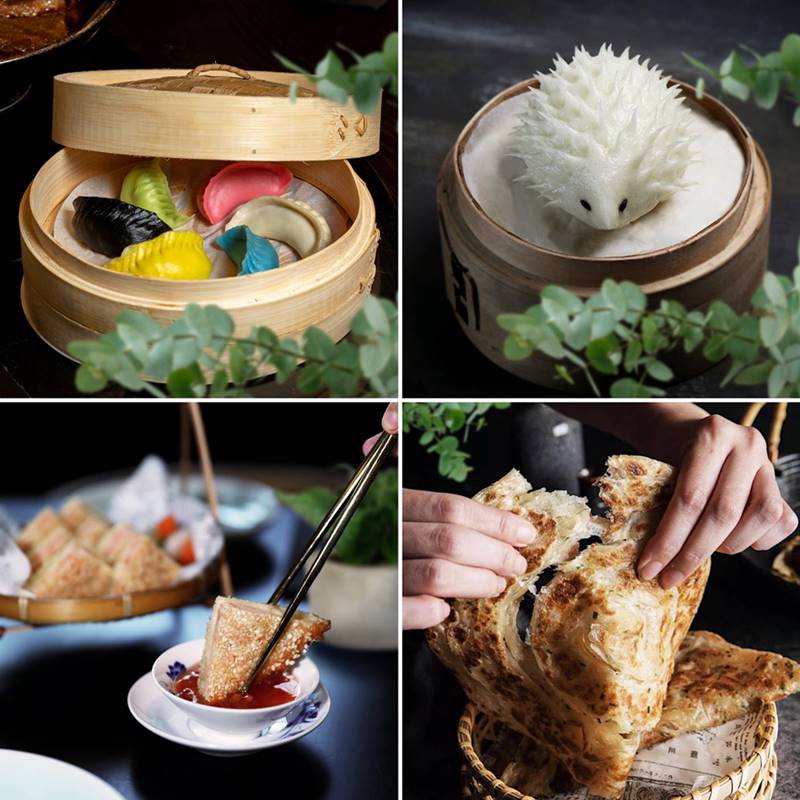 As you may have guessed, Han Shi Fu features a long list of dimsum and bao: Crystal Shrimp Dumplings, Szechuan Spicy Wonton, Monster Chocolate Bao, Hello Kitty Custard Cream Bao, and more. Some are sweet, some are savory, but all are definitely yummy!
And that's just the start! The main menu includes a list of meat, chicken, and seafood dishes: Spicy Beef Sirloin in Hot Pot, Oxtail Bone Marrow Extravaganza, Kung Pao Chicken, Wok-Seared Shredded Duck with Chives, and Bi Fong Tong Lobster, to name a few.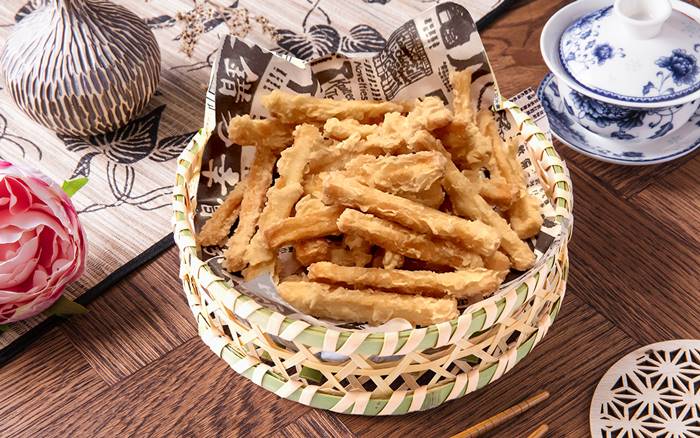 Meanwhile, vegetarians need not worry, as the restaurant serves Stir-Fried Fresh Mixed Vegetables, Wok-Tossed Fresh Kale in Oyster Sauce, and other veggie specialties. Likewise, the dessert menu features delicious cakes, dessert bao, and ice cream. Yum!
As cited earlier, Han Shi Fu also happens to be a gastropub with a long list of beverages. Coffee, tea, soft drinks, and fresh juices are available, alongside alcoholic drinks like draft beer, bottled beer, wine, whiskey, vodka, Japanese sake, and more. The bar also serves signature mocktails like "The One," "TLC," "The Rascals," and other aptly-named drinks.
Of course, where there's a bar, there's bar food! The bar menu includes Nori Potato Chips, Angry Korean Full Wings, Bi Fung Tong Fried Calamari, Dynamite Prawns, Fried Fish Cake Sacks, Soy Butter Popcorn, and other Asian bar food favourites. Dig in, and enjoy!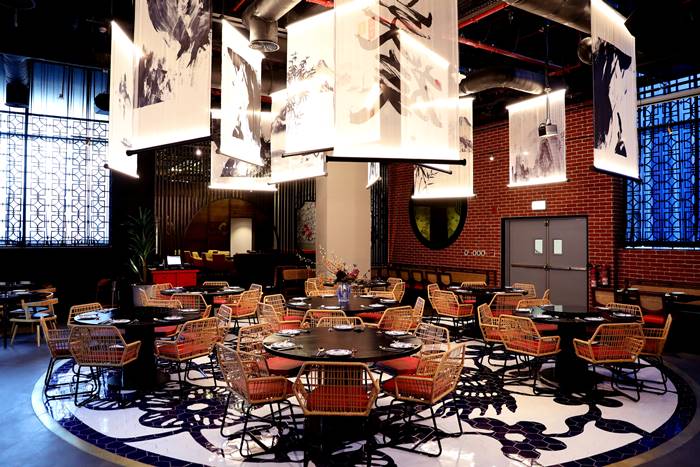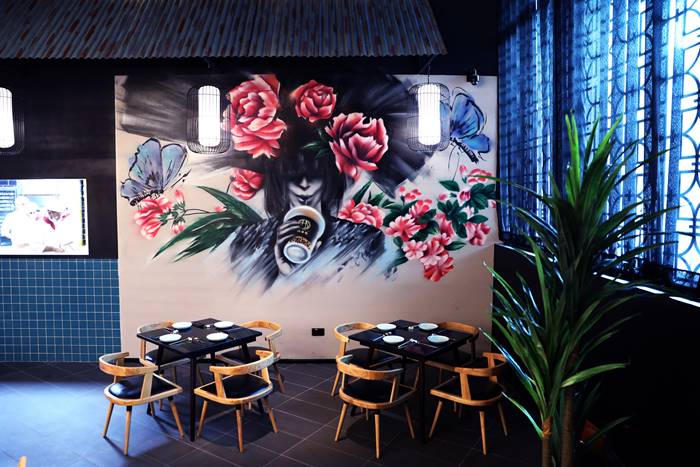 Opening Hours and Prices
Han Shi Fu is open everyday, from 11:00 am to 2:00 am. You can expect to spend around AED 200 on a dinner for two, although there's a current offer that you shouldn't miss!
The restaurant has an All-You-Can-Eat offer for only AED 59 per person! This includes unlimited dimsum, bao, appetizer, dessert, plus a special set of main entrees that are good for sharing. The deal is available from Sunday to Saturday, from 6:00 pm to 10:00 pm.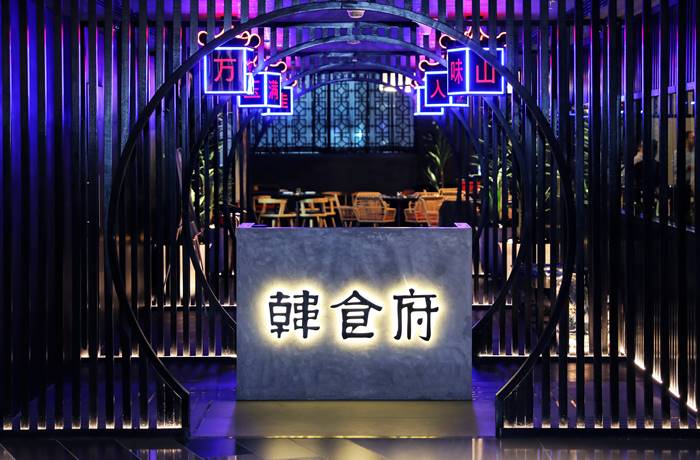 Video – Han Shi Fu Dubai
Here's a glimpse of Han Shi Fu, with its amazing flavours and a distinctly Asian vibe. This video is shared by Blogliterati's channel on YouTube:
Photos of Han Shi Fu Dubai
Check these pictures of the restaurant:
A wide array of Chinese and Asian fusion dishes, all-you-can-eat dimsum and bao, sweet and savory desserts, refreshing drinks… all are great reasons to visit Han Shi Fu with your family and friends! Don't forget to call the restaurant at +971 4 228 1075 for reservations.
READ NEXT: 18 Most Instagrammable Cafes and Restaurants in Dubai
Contact Information – Han Shi Fu
Address: Aloft City Center Deira, Dubai
Telephone: +971 4 228 1075
Email: hsf@chinesepalacegroup.com
Website: https://hanshifudxb.squarespace.com/
Instagram: https://www.instagram.com/hanshifu.dxb/
Google Map Location
You can find Han Shi Fu at the lobby level of Aloft Hotel City Centre Deira. Below is the restaurant's location on Google Maps, for your reference: