The annual and biggest mega sale on the latest gadgets is back! Out of this world discounts on all items and you can even grab the chance to win amazing prizes just for being there during the show. I remember my first Gitex experience and I was able to get some good deals in buying gadgets.
When is the next Gitex Shopper sale in Dubai? It will take place on December 14-18, 2022 at the SHEIKH SAEED HALLS of Dubai World Trade Centre
UPDATE:  The new dates will be on December 14-18, 2022. Please follow their website and social media channels for more updates.
With this technology sale, you can have access to the latest gadgets exclusive at the show: laptops, HD Televisions, smartphones, digital cameras, and even gaming consoles. So get excited as it is just around the corner! Maybe try to start checking retail shops now so you can see the difference in how much these technology gadgets are compared to when the sale season is happening.
For reference, here are some tips on how to shop during Gitex: 8 Tips When Shopping at Gitex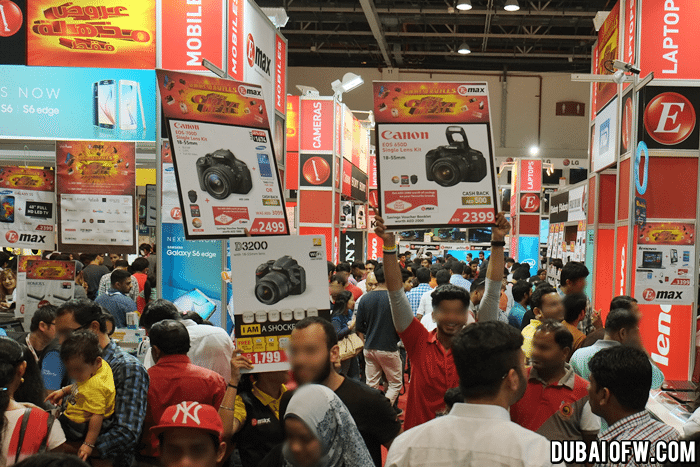 Gitex Shopper 2022 – Gadget Festival in Dubai – What to Expect
This event highlights how plenty of Dubai residents save money in order to get the best deals in town. Even tourists from neighboring countries and the MENA region would flock just so they can get great discounts on the latest models of technology or get a huge slash off older model gadgets.
Here are the need to knows of the event:
WHERE: The show will be held at the DWTC (Dubai World Trade Centre) – SHEIKH SAEED HALLS
WHEN: December 14-18 2022. The show opens 11AM and will close 11PM the entire duration of the event.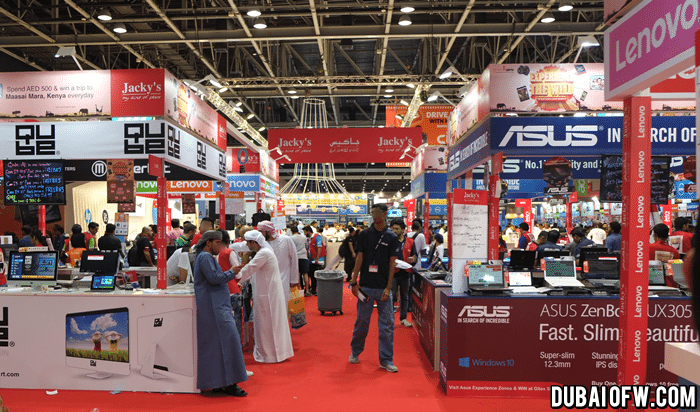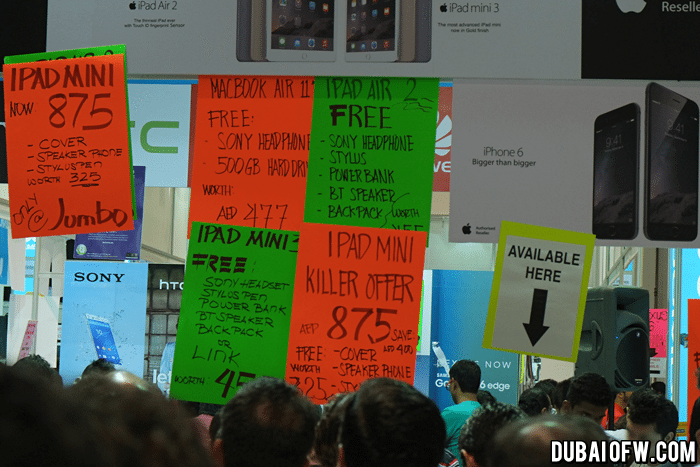 TICKET PRICES:
The show is open to the public and ticket prices cost 20 AED per person.
To avoid the rush (and the queue) onsite, it is recommended that you purchase your tickets in advance.
GITEX Shopper, the region's favourite and longest-running consumer electronics bonanza, will return to Dubai World Trade Centre between December 14-18, 2022. The show will host a wealth of products at great prices, with bundled offers and deals for an anticipated crowd of more than 125,000 visitors.
GITEX Shopper 2021 goes the extra mile with a range of experiences, low-cost deals, offers and daily competitions aimed at putting a smile on visitor's faces, including:
Shopper Games, with tournaments at the PC Gaming Area; PlayStation Area; Nintendo Area and the Retro Game Zone which will take players back to the golden age of Atari
Shopper Virtual Zone, for gaming enthusiasts to test their skills on Fruit Ninja, The Laser Bat, Angry Birds, Vacation Simulator, Tetris and Car Racing, while a dedicated VR/AR corner will serve as a beacon for virtual and augmented reality buffs
Shopper Trade-In, with the goal to further encourage visitors to recycle their unused electronics during an amnesty, which will reward them with vouchers to spend during the exhibition
Visit & Win, which grants visitors a chance to win prizes including the Mitsubishi Eclipse Cross GLX Highline and iPhone XRs – the most popular iPhone in Apple's history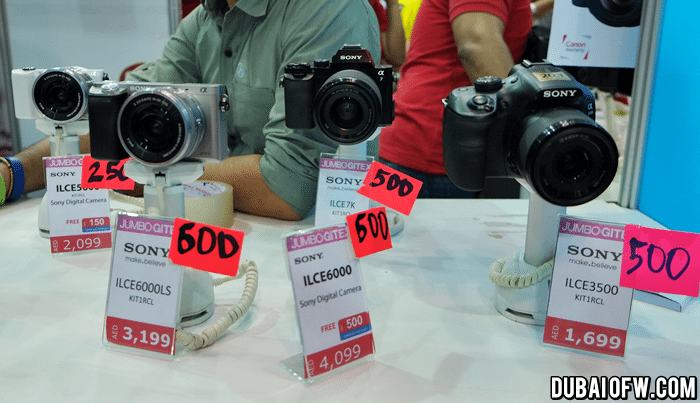 HOW TO GET THERE:
Simple. Take the Metro (and effectively avoid traffic) to the Dubai World Trade Center metro station (Red Line). Walk towards the DWTC.
For inquiries you may shoot an email to shopper@dwtc.com!
REMINDERS:
Plan in advance. Keep in mind what gadget you are interested with and try not to be too overwhelmed by the wide array of choices available. Compare prices by going to other booths and look for the best rate (ask about free stuff that may come with it) and make your decision.
I always wait for the Gitex season to happen (which occurs twice a year) because it's the time where I can get great bargain discounts for these gadgets. I am not alone in waiting for this event and it's really something that a lot of budget-conscious shoppers always make time for. So should you in case you've been wanting to get that gadget for yourself or for your loved one.
Happy shopping!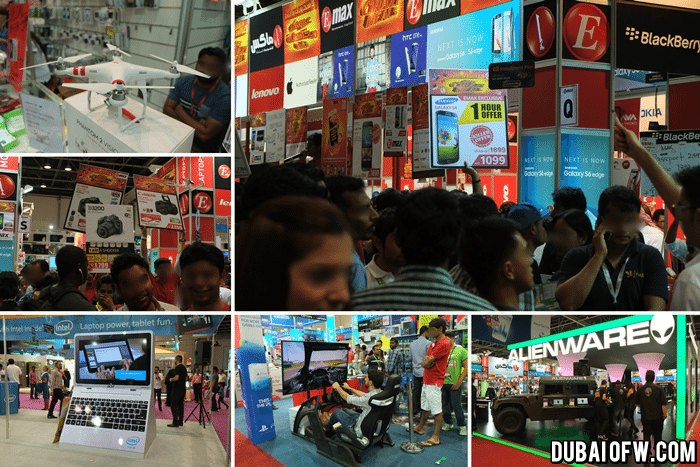 Contact Information
Address: Sheikh Saeed Halls, Dubai World Trade Centre
Website: https://www.gitexshopperdubai.com/
Facebook: https://www.facebook.com/GITEXShopperDubai/
Instagram: https://www.instagram.com/gitexshopper/
Google Map Location: Dubai World Trade Centre
Below is a map guide to the location of Dubai World Trade Centre for your reference. It is really best to get there via Dubai Metro public transport to avoid the traffic and looking for parking. The nearest metro is Dubai World Trade Centre station (Red Line).