In an recent update, Abu Dhabi's Department of Culture and Tourism announced that the emirate will no longer implement the alcohol license requirement for residents.
Also Read: What You Need to Know about Drinking Alcohol in Dubai
The new regulation posted through a circular dated last September 15, 2020 listed a few requirements for individuals purchasing liquor from distributors and liquor stores.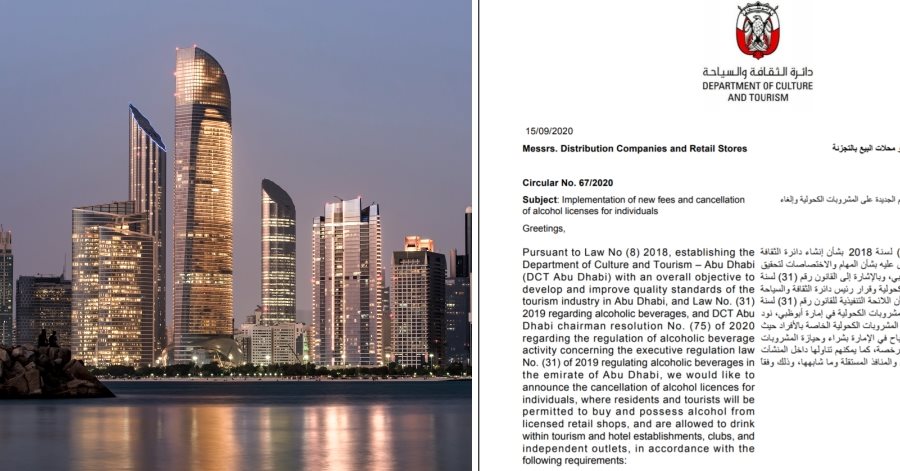 Abu Dhabi Residents No Longer Required to Present Alcohol License
The circular noted, "We would like to announce the cancellation of alcohol licenses for individuals," adding, "Residents and tourists will be permitted to buy and possess alcohol from licensed retail shops, and are allowed to drink within tourism and hotel establishments, clubs and independent outlets.
Requirements for Consuming Alcohol in Abu Dhabi
You may consume alcohol in Abu Dhabi under the following requirements:
The consumer must be at least 21 years old

The purchase is for personal consumption only and not for resale to others or storage.

Alcoholic beverages must be consumed in private homes or inside licensed areas only. 
Meanwhile, in Dubai, residents are still required to provide a license to buy alcohol in shops – while tourists need to get a temporary license. 
There is no need to present a license in restaurants and bars. 
However, Dubai has also modified certain aspects of its alcohol licensing system, such as scrapping the requirement of a no-objection certificate from a resident's employer.
That said, residents now only need to provide a copy of their Emirates ID, fill out a form and pay AED 270.
Moreover, tourists in Dubai can now get a temporary license by displaying their passport and visa stamp to shop owners.
ALSO READ: Where to Buy Alcohol in the UAE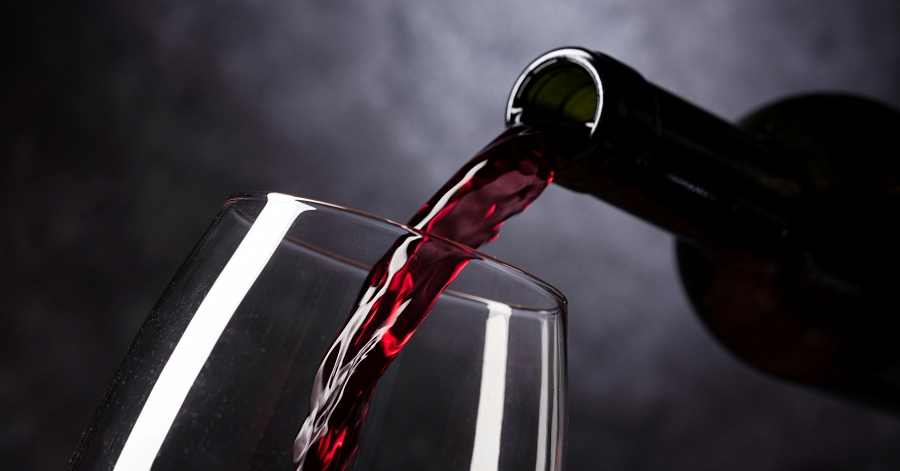 Rules and Fines: Abu Dhabi Alcohol Law
On the other hand, Abu Dhabi's Department of Culture and Tourism have also provided details of fines for those who flout the new alcohol regulations in the emirate.
1. Anyone caught selling liquor and alcoholic beverages to anyone under 21 is subject to a fine of AED 40,000 for the first offense, AED 60,000 for the second offense, Dh80,000 for the third offense, and AED 80,000 for the fourth offense onwards.
2. Selling or re-selling liquor and alcoholic beverages without a license is subject to a fine of AED 100,000 for the first offense, and AED 200,000 for the second offense. In the third violation, the establishment will be closed.
3. Advertising alcoholic beverages for sale is subject to a warning at the first offense. A fine of AED 10,000 will apply at the second offense, increasing to AED 30,000 on the third offense, and to AED 40,000 on the fourth offense.
4. Individuals caught smuggling alcoholic beverages or liquor, or transporting it from outside the UAE without the required licenses, will be referred directly to the courts.
5. And finally, the production of alcoholic beverages at home is also a violation that will see the offender referred directly to the courts for legal proceedings.