Dubai shopping malls, markets and retail outlets are now allowed to open to the public. This is according to a recent announcement by the Supreme Committee of Crisis and Disaster Management wherein authorities have partially eased restrictions on movement easing of restrictions on movement in Dubai beginning April 24 – Friday.
Also Read:
– Dubai Metro and Dubai Buses to Resume Operations starting April 26
– Dubai Restaurants Now Open to Serve Dine-in Customers at 30% Capacity
While malls and retail shops are now open, these establishments will still have limitations. The malls will be open from 12pm to 10pm and shops should only have a maximum capacity of 30% customers.
There will be no entertainment events (cinemas and entertainment areas are closed), and children below 12 years old and persons above 60 years old are NOT allowed to enter.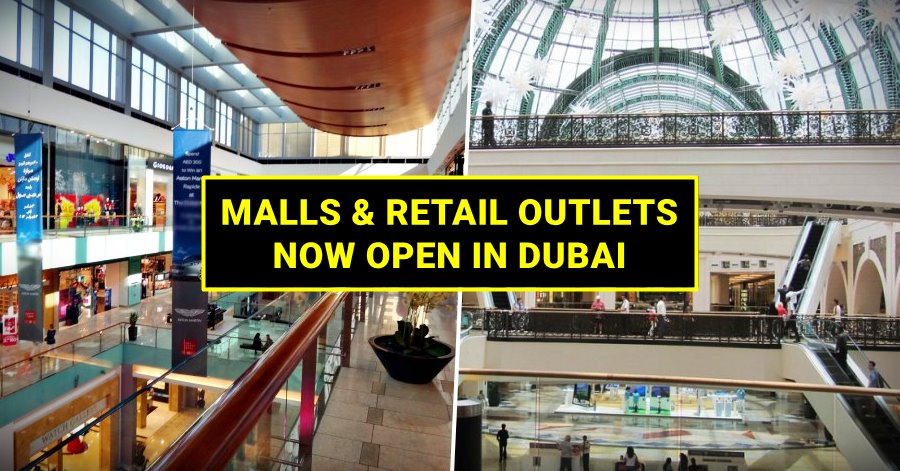 Commercial Outlets and Malls in Dubai Allowed to Operate
Please see more rules and things you need to know about restrictions for shopping malls and commercial outlets by Dubai authorities below:
Shopping malls and commercial outlets
Shopping malls, markets and commercial outlets will be open daily to the public from 12:00 pm to 10:00 pm. Furthermore, restaurants and shops are allowed to operate at a maximum of 30 percent capacity at the shopping malls.
Malls and retail outlets are not allowed to hold entertainment events to avoid congestion and crowding.
There will be no valet parking at malls and restaurants. The first hour of parking in shopping malls will be free.
Only 25% of the parking spaces will be open in order to reduce overcrowding in malls. The public should visit a mall only when absolutely necessary.
Sterilisation operations will continue inside malls. Visitors will be subject to temperature checks at entrances and will be required to wear masks as a condition for entering a mall. Malls are also required to make sterilisers widely available to ensure the highest level of protection for visitors and workers.
All shopping malls will have a medical isolation room for emergency purposes in case someone in the mall is suspected to be infected with the virus.
Individuals above the age of 60 and children between three and 12 years of age will not be allowed to enter malls.
As part of a new mandatory policy, purchases can be returned or exchanged at all stores and outlets only of there is a defect.
Malls and outlets are encouraged to use smart and electronic payment methods and avoid the use of cash.
Salons & Barbershops
Services offered at salons for males and females will be restricted to hair and nail services. Customers can be received only by prior appointment and all preventive and health measures should be strictly observed.