Exercising outdoors is now allowed but comes with certain limitations. This decision comes after Dubai authorities announced a number of ease in restrictions starting April 24. Shopping malls and retail outlets are allowed to operate as well as restaurants and cafes serving dine-in customers at limited capacities.
Public transport will also resume its operations on April 26.
As Move Permits are now not needed during daytime, Dubai has allowed residents to go outside (from 6 and 10pm) to exercise provided that they are within their area of residence and they do not go beyond 2 hours each instance.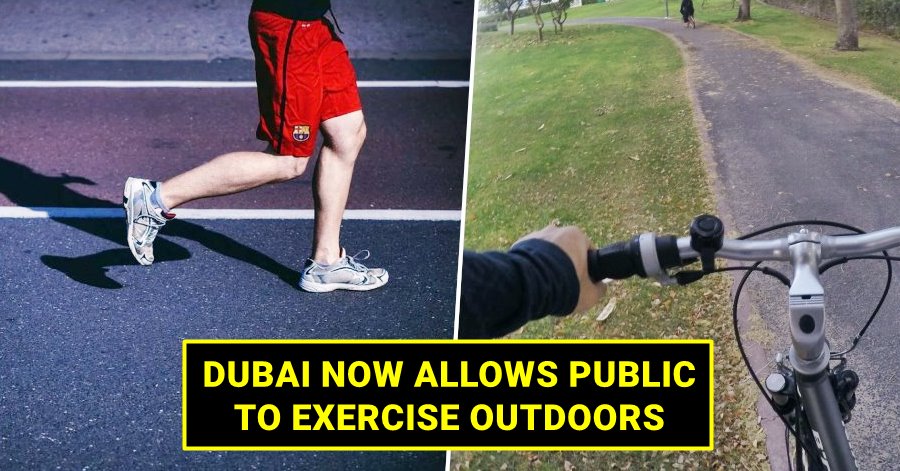 Exercise Outdoors in Dubai but Follow Restrictions
Be advised that residents should wear face masks at all times (even while exercising). There's a maximum of 3 people who can exercise at the same time but each one should maintain a 2-meter distance from one another.
Below is a Tweet from the Dubai Media Office giving a summary of the restrictions and limitations when exercising outdoors:
Exercising outside the home: Members of the public are allowed to exercise outside their homes provided they do not leave their area of residence. They can undertake activities such as walking, running or cycling for 1-2 hours each time. pic.twitter.com/rMKVH6yKSJ

— Dubai Media Office (@DXBMediaOffice) April 23, 2020
Exercising outside the home:
Members of the public are allowed to exercise outside their homes provided they do not leave their area of residence.
They can undertake activities such as walking, running or cycling for 1-2 hours each time.
Only a maximum of three persons can exercise at the same time.
Individuals must follow preventive measures including ensuring two-metre distance from other individuals and wearing face masks.
Pets allowed during outdoor exercises.
Avoid sharing exercise equipment.
Children and sick individuals not allowed to exercise outdoors
Only a maximum of three persons can exercise at the same time. Individuals must follow preventive measures including ensuring two-meter distance from other individuals and wearing face masks.

— Dubai Media Office (@DXBMediaOffice) April 23, 2020