If you are a Filipino residing in Abu Dhabi and you need to have your passport renewed soon, we've got great news! You can now apply for Philippine passport renewal at the VFS Global office, which is located at The Mall in World Trade Centre – Abu Dhabi.
Previously, Filipinos could only renew their passports at the Philippine Consulate in Dubai and the Philippine Embassy in Abu Dhabi. These days, they can go to the passport renewal centre in WAFI Mall – Dubai, and now, to the recently opened centre in The Mall, Abu Dhabi.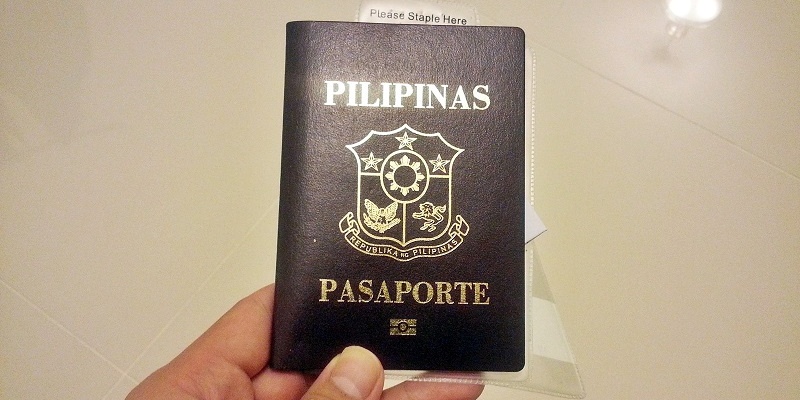 Guide to Renewing Philippine Passport at PARC Abu Dhabi – The Mall in World Trade Centre
VFS Global – Abu Dhabi officially started operating the Philippine passport renewal centre on June 14, 2020. The great thing about this new centre is that it operates from 10:00 am to 6:00 pm, seven days a week (except during UAE holidays). Filipinos can go there during weekends, without having to worry about taking a day off from work!
Keep in mind, though, that the new centre is focused on passport renewals only. It does not cater to the processing of new passports (e.g. for newborns), lost passports, and changing passport information (e.g. changing from maiden name to married name).
If you are planning to have your passport renewed at the new centre, please take note of the following requirements and procedure.
Requirements
Accomplished E-passport Renewal Form
Current Philippine Passport
Photocopy of Passport
Photocopy of Residence/Work Visa
Photocopy of Emirates ID
Passport Renewal Fee – AED 240
Service Fee – AED 91.75
Procedure
Fill up the online application form and prepare the required documents.
Bring all your documents to the centre on the appointed date.
Be sure to wear decent clothing for your passport photo. Also, keep in mind that you will be asked to take off colored contact lenses and jewelry (e.g. earrings, necklace) during photo capturing.
Upon arriving at the centre, get a queue number and wait to be called.
Submit your application form and supporting documents.
Pay the passport renewal fee and service fee (total of AED 331.75). Keep the receipt.
A VFS Global representative will take your photo for the passport, scan your finger prints, and have you sign a signature pad. He/She will then ask you to check and review your passport details. This is important because any spelling mistake and wrong information would have to be revised eventually.
After processing, you will be advised to wait for around four weeks for your passport. You will receive an email confirmation as soon as your passport is ready for pick up.
On the day of the pick up, be sure to present your payment receipt to claim your passport.

Contact Information – VFS Global Joint Visa Application Centre
Address: Level B2 (Lower Ground), The Mall, World Trade Centre, Khalifa Bin Zayed The 1st Street (Airport Road), Abu Dhabi, UAE
Telephone: 02-24120251
Email: info.philippinespptauh@vfsglobal.com
Website: https://www.vfsglobal.com/philippines/uae/passport-services/index.html
Mandatory Appointment Schedule
Due to the current health crisis, scheduling an appointment at the passport renewal centre is temporarily mandatory. Before going to the centre, applicants are advised to secure an appointment in advance, by visiting the official website of VFS Global.
DISCLAIMER: The above guide is presented for information-sharing purposed only. To know more about the requirements and procedure for having your Philippine passport renewed at the new centre, please visit the VFS Global official website.