Most Filipinos who are curious about working abroad wonder what the working environment is like. Is it similar to the Philippines? What will my lifestyle be like? Will it be exciting or boring?
If you're wondering what a typical work day for an office lady in Dubai is like, then this article is for you. It summarizes the YouTube video of an OFW working for an office in Dubai. From the video, it seems she is specializing in the marketing aspect of the business.
Disclaimer: The information posted here is based on the personal experiences shared by the OFWs in the videos below. Please let this post serve as a guide only. If you have specific questions, you may ask the OFWs by commenting on their videos on their accounts.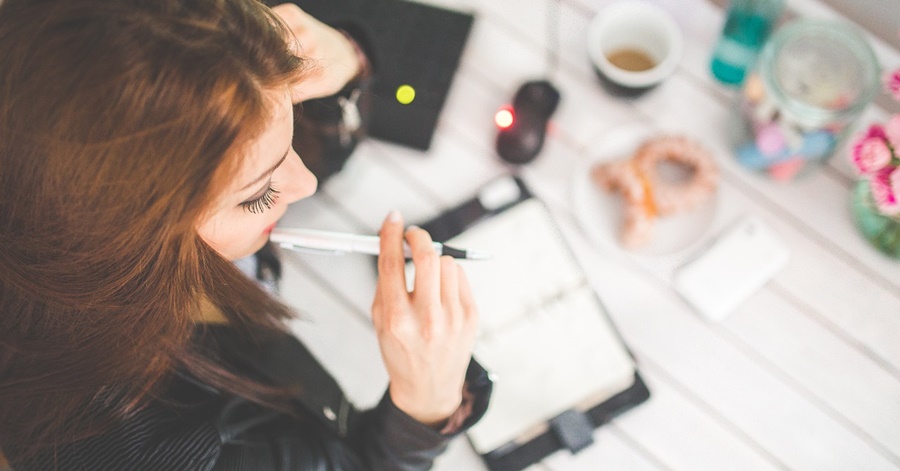 The Typical Work Day for an OFW in Dubai
The following daily routine is from the YouTube channel Talenggay Vlogs. The Pinay YouTuber works in the UAE and shares her daily routine through the video. You can check out the original video here:
The owner of the Talenggay Vlogs YouTube channel's name is Crystal. Crystal made the video to show her viewers what a typical day at the office is like.
In other words, most of her working days in Dubai is spent inside the office, at her desk, doing work on the computer, and waiting for the hours to end and finally go home.
Preparing to Go to Work
Crystal starts the video in the morning when she wakes up with her husband.
She shares her morning routine, including drinking coffee, taking a bath, and getting dressed for work.
The office is just at the building in front of her accommodation, so it's just a walking distance away, and she has time to spare. She doesn't have to commute to work
That's probably a good idea when you want to find a convenient place to stay once you're already working in Dubai.
Having said that, accommodation rates within the vicinity of business hubs are expensive. That's why many OFWs prefer finding a place farther away from the city, and just taking public transportation to work every day.
Arriving at the Office
When Crystal arrived at the office, some of her co-workers are already outside waiting for her, as she has the key to open the office.
Her office is located a couple of floors up the building, and they have a wonderful view outside.
The view shows Al Mamzar beach and a few skyscrapers.
Work Mode
Before starting to do any work, Crystal starts wearing makeup. She does the whole routine in the office before turning on her computer and doing her tasks.
Although the details to her work were not emphasized, it seems that she is doing marketing work.
She is seen creating what appear to be promotional materials.
She also mentioned searching for new clients.
So it seems part of her job is finding new clients and contacting old ones through the phone or through email. She may have done some advertising related jobs as well.
Work Breaks
In the video, Crystal mentioned that she usually eats her lunch in her office desk.
Apart from before work hours start, her video consisted of voice overs and she didn't actually talk in front of the camera. This is because she didn't want to be heard by her boss vlogging during work hours.
Office Routine
Crystal shared that most of her office hours are spent sitting in her desk, in front of the computer, answering calls.
From time to time, she also gets up to drink water, or coffee.
She said it could be boring sometimes, being at the office for 9 hours, and sometimes just waiting for the hours to pass; hours that seem to run slowly.
So there you have it. Crystal's typical day at the office seems pretty normal. It is indeed quite similar to many office jobs in the Philippines.