Aside from being the capital of the United Arab Emirates, Abu Dhabi happens to be the largest emirate in terms of land area, spanning a total of 67,340 square kilometers. This is also where you will find the seat of the President of the UAE.
With a booming oil industry, Abu Dhabi is one of the wealthiest cities in the world. In recent years, it has also become one of the world's most popular tourist hubs. In this article, you will learn about the amazing things that you can see and do in Abu Dhabi.
12 Things to Try When You're in Abu Dhabi, UAE
#1 – Take a Big Bus Tour.
If you're interested in seeing the sights and sounds of Abu Dhabi, then you should take the bus — the Big Bus Tour, that is. There's nothing like sitting back with your camera in hand, ready to capture the beautiful buildings, structures, and sights around the city!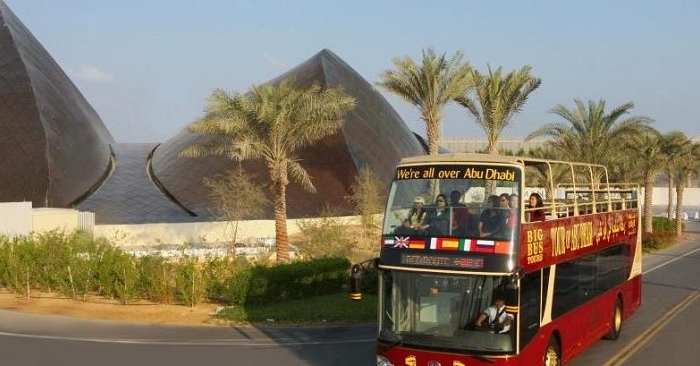 #2 – Ride a boat around the coast.
The capital of the UAE features a gorgeous coastline that you just have to see! And what better way to gaze at Abu Dhabi's beaches than by riding a boat or a yacht around the coast.
#3 – Stroll around the Abu Dhabi Corniche.
After taking a boat tour, it's time to relax and go for a walk at the Abu Dhabi Corniche. There are bicycles for rent there, too. Fancy a nice, cool swim? Get ready to splash to your heart's content!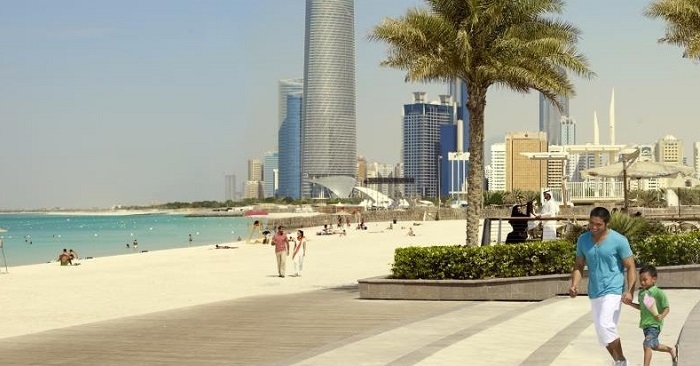 #4 – Marvel at the sight of the Capital Gate.
Did you know that the world's most "lopsided" structure can be found in the UAE? That's right! Toppling sideways at 18 degrees, the Capital Gate in Abu Dhabi holds the record!
#5 – Bring out the "racer" in you.
Abu Dhabi is home to the world-famous Yas Marina Circuit, where the prestigious F1 race has been held. It's time to bring out your "inner racer" and take a few speedy laps around the circuit with your friends!
#6 – Ride the world's fastest roller coaster.
Speaking of speed, have you heard of the Formula Rossa? Well, it's only the fastest roller coaster in the world, and certainly not for the fainthearted! You will find this at Ferrari World, an exciting theme park on Abu Dhabi's Yas Island.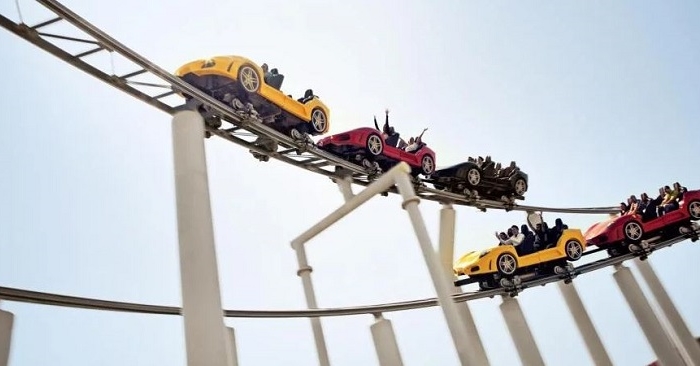 #7 – Withdraw some gold bars.
At the prestigious Emirates Palace, there's an automated teller machine (ATM) with a twist. Instead of cash, it dispenses gold! How's that for a shining, shimmering, and precious souvenir!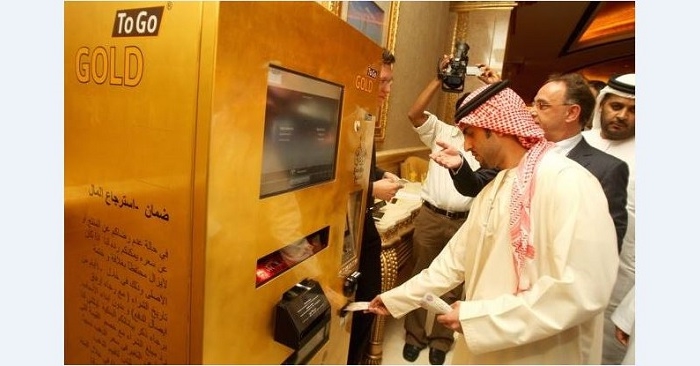 #8 – Walk around Heritage Village.
Interested in learning more about the culture and history of Abu Dhabi? Then a trip to the Heritage Village is just what you need. Get a glimpse of the city's past by walking around the fishing villages, traditional houses, and souqs in the village.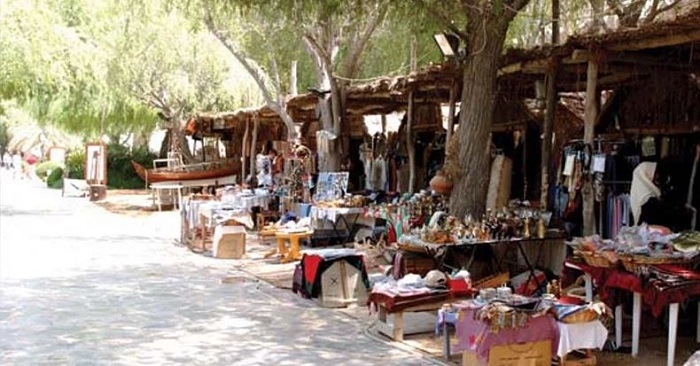 #9 – "Fly" above Abu Dhabi on a hot air balloon.
Looking for something more exciting? How about touring "over" Abu Dhabi on a hot air balloon? Get ready to take some picture-perfect shots of the city from above! Make sure that you're not scared of heights, of course!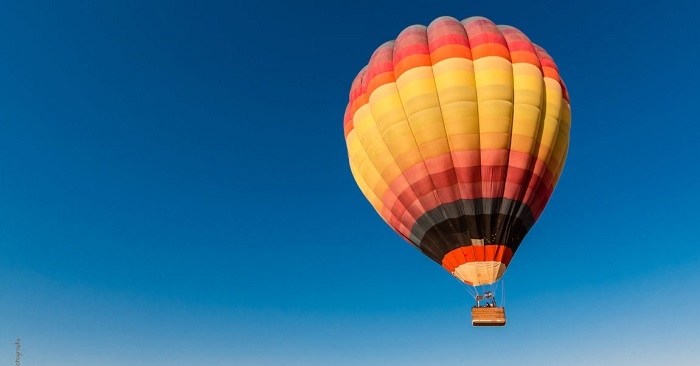 #10 – Take a tour around Oasis City.
Located on the eastern part of Abu Dhabi, the Oasis City of Al Ain is a must-see for every traveler. Aside from featuring several parks, museums, and heritage sites, this city also brings you closer to Jebel Hafeet — the tallest peak in Abu Dhabi.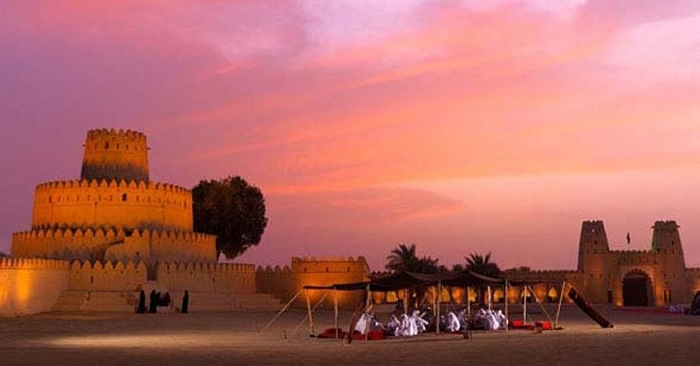 #11 – Visit the Sheikh Zayed Grand Mosque.
From outside, the mere sight of the Sheikh Zayed Grand Mosque is already breathtaking. But just wait until you get inside. Here, you will find the world's largest chandelier, the world's biggest hand-knotted carpet, majestic domes and columns — need I say more?!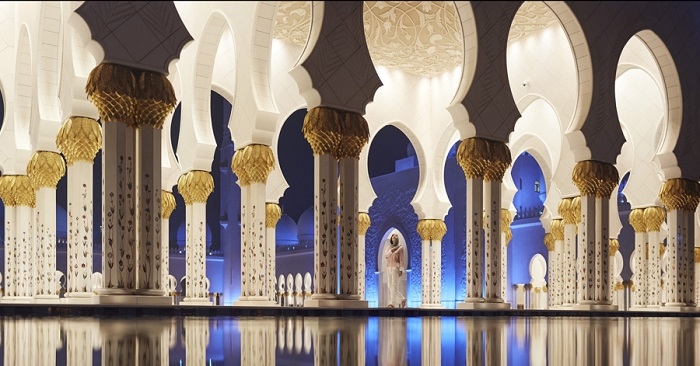 #12 – Explore natural habitats and wildlife.
Hold your horses, animal lovers! Abu Dhabi is not all buildings and landmarks. Just head over to Sir Bani Yas Island, and you will find a resort that's teeming with wildlife. Prepare to get up close and personal with cheetas, giraffes, and other animals on this island.
These are just some of the sights, sounds, and activities that you definitely shouldn't miss when you come to the capital. To know more, check out this list of places to visit in Abu Dhabi. And while you're at it, learn about all 7 emirates of the UAE as well!