All you Dubai online freelancers who are working from home, coffee shops or in co-working spaces, one tip we've found a place where you can bring your laptop and work for free (and without buying expensive cafe food or paying for a 'day pass'). One of the places I recommend you visit are public libraries in Dubai.
In Dubai, one of the places where you can work online is the Public Library. There are several public libraries in Dubai where you can simply bring your laptop, find a good spot, and start working. The best thing about it is that you can connect to their Wi-Fi for free!
Also Read: How to Apply for Freelance Permit in UAE
Trivia: I wandered into the library one day and asked the staff if the library is only for Emirati locals (yes, that's how ignorant I was). Fortunately, the local staff mentioned that it is open for Dubai residents; and basically anyone can drop by the library and use its facilities. I was surprised to have not found this place before and would result into going to coffee shops only.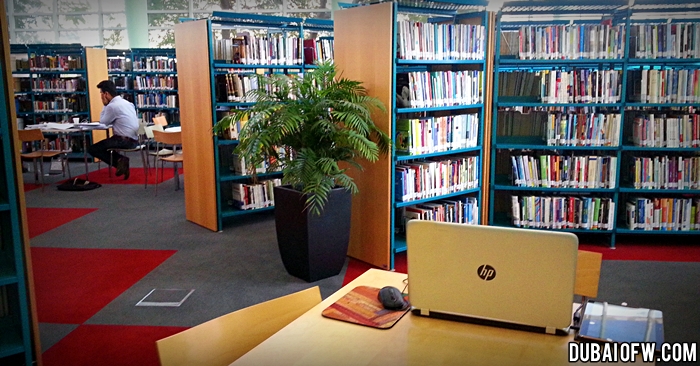 Dubai Libraries – Where to Work Online in Dubai – Free Co-working Space in Dubai
More and more people are working online these days: freelancers, location-independent entrepreneurs, or those who are known as "digital nomads." As the term suggests, these people can work at home, in cafes, co-working spaces, or almost anywhere with an Internet connection! In Dubai, you might wonder if there's a free space for you to work and there actually is through these libraries.
All in all, there are eight public libraries in Dubai, situated in Al Ras (the oldest), Hatta, Hor Al Anz, Al Rashidiya, Al Safa, Al Twar, Umm Suqeim, and Al Mankhool (the newest). These are usually open every Sunday to Thursday, from 8am to 8pm.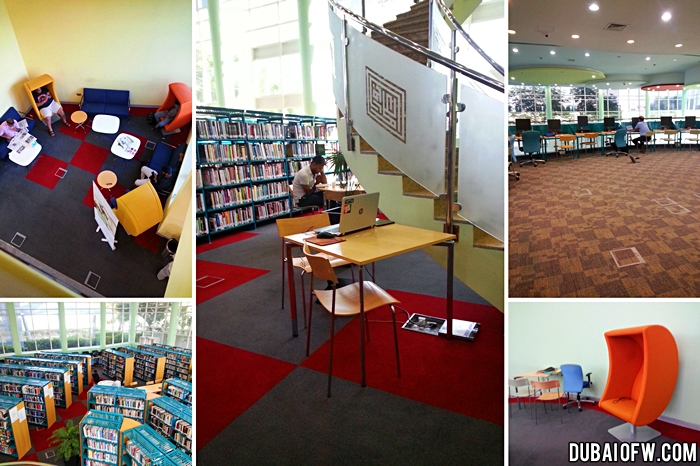 What are the perks of working in a Dubai Public Library? Here are just some of them:
Free Wi-fi. Based on a test we did via speedtest.net, the Internet speed in Dubai's public libraries is around 3Mbps. Not exactly the fastest connection around in Dubai standards, but hey, it's free!
Comfortable Seats. The chairs in the library are good and sturdy. Perfect for work!
Plugs for Devices. There are plenty of electrical sockets available in every table. You don't have to worry about having to electrical juice with other users.
Snacks and Refreshment. You are free to bring a light snack, just make sure you don't chew noisily! If you get thirsty, there's a dispenser where you can get water for free.
Peace and Quiet. You can work without any noise and distractions. It is a library, after all so you can still have that vibe of working outside your house minus the noise.
Theses places are not only for students or for those who'd like to read books. You can definitely come over to your nearest library if you need to take your online work outside. A breath of fresh air especially if you're like me who used to work in a bunk bed.
Please be advised that if you're looking for a place to talk with you colleagues, or discuss, this would not be the best idea as this is, after all, a public area (and a library). This is best for those who plan to bring their laptops and work silently. You can talk to your friends or others while working, there's no problem with that, but do so in a discreet manner so as to respect the quietness of the environment. 🙂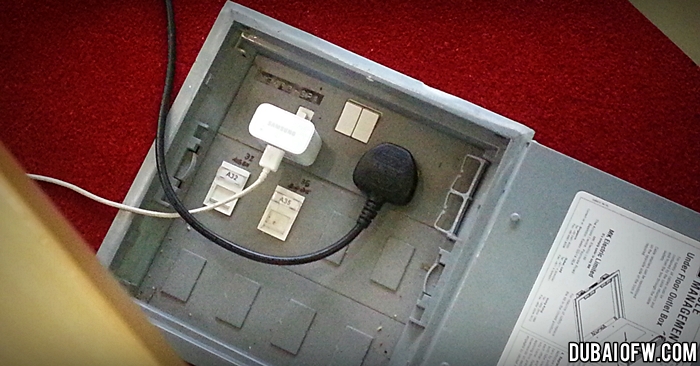 How to Be a Member of the Dubai Public Library
If you would like to be a member, simply head to the nearest Dubai Public Library. Bring copies of your passport, residence visa, and a recent photo. Prepare an amount of AED 220 (including subscription fee and security deposit). Membership is valid for five years. If you decide to cancel after a year, you will get a refund of AED 150.
On the other hand, if you're not a member, but would like to use the computer stations sometimes, the fee is AED 3 per hour, or AED 5 for two hours. Still, if you are planning to visit the library a lot and you want to use the free computers, then becoming a member is the way to go!
Dubai Public Library Rules & Other Services
Once you become a library member, you can:
Borrow up to 3 library items at a time.
Borrow books for up to 28 days.
Use the wide-screen computer stations for free.
Note: We want to repeat that Entrance to the library is FREE and you can bring your laptop to connect to the FREE Wi-Fi. The fees are for those who want to use the computer stations.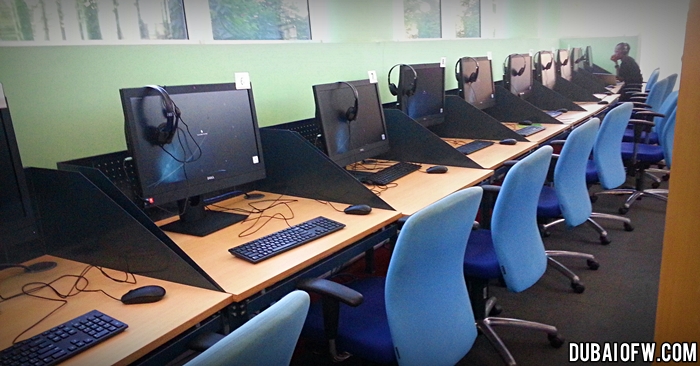 Meanwhile, other services available at the library are:
Binding
Scanning
Lamination
Photocopying
eLibrary Access
Indeed, Dubai's Public Libraries are a great place to work, read, or simply do some research. A relaxing ambiance, awesome books, free Internet — what more could you possibly need? In any case, you might want to check out these libraries in Dubai's public parks as well.
I have visited the libraries in Dubai for a few times already and it's always a nice experience for me. The best part is really the free office space it offers. I don't have to buy coffee just to use internet in a cafe. I also don't need to go to existing co-working spaces where the membership fee is a bit expensive for my budget.
I hope you find this tip useful as it has become a gem for me when trying to find a place bring my laptop aside from working from home. Now if only there are more public libraries scattered around so there are more options for us freelancers. 🙂