In Dubai, finding a quiet place to read, do some research, or simply relax is easy. There are libraries in public parks where you can grab a book to read right after your regular morning jog. You can also visit any of the public libraries scattered across the city.
Also Read: Free Co-Working Space in Dubai: Dubai Public Library
The Dubai Public Library (DPL) is a network of libraries managed by the Dubai Culture and Arts Authority. Libraries have been around in Dubai since the early 1960s, when the first public library was opened in Al Ras. Since then, more libraries have been opened in other locations.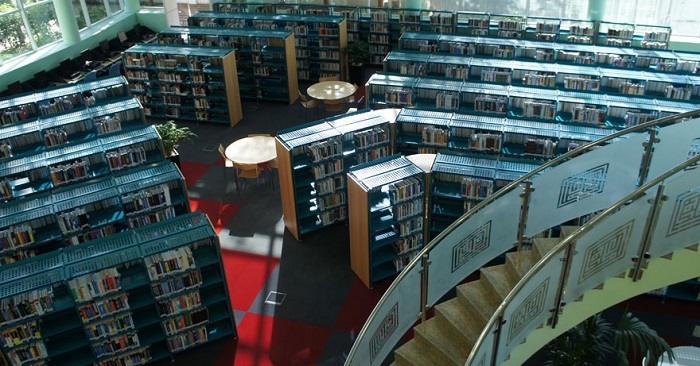 Where to Find Public Libraries in Dubai
Here is a list of the public libraries that you will find in Dubai. Each one contains a wide selection of books, periodicals, and online resources. These libraries are open every Sunday to Thursday, from 8am to 8pm:
#1 – Al Ras Public Library
Situated along Baniyas Road, the Al Ras Public Library was established in 1963.
Phone No. +971 4 226 2788
#2 – Hor Al Anz Public Library
Opened in 1989, you will find the Hor Al Anz Public Library along Al Wuheida Road.
Phone No. +971 4 266 1788
#3 – Al Rashidiya Public Library
This public library along Al Rashidiya Road was also established in 1989.
Phone No. +971 4 285 8065
#4 – Al Safa Public Library
Located in Bur Dubai, the Al Safa Public Library opened in 1989.
Phone No. +971 4 394 7279
#5 – Umm Suqeim Public Library
Established in 1989, the Umm Suqeim Public Library is situated in Bur Dubai.
Phone No. +971 4 348 2512
#6 – Hatta Public Library
This public library in Hatta officially opened in 1998.
Phone No. +971 4 852 1022
#7 – Al Twar Public Library
Situated in Deira, the Al Twar Public Library was established in 2007.
Phone No. +971 4 226 2788
#8 – Al Mankhool Public Library
The latest addition to the network, the Al Mankhool Public Library opened in 2012
Phone No. +971 800 900
FREE WiFi Internet in Dubai Libraries
What I really like about the public libraries in Dubai is that they offer various services. Most importantly for a freelancer or somebody who carries a laptop to work is that the internet WiFi connection is FREE in these libraries. You can also plug your laptop onto a variety of available electrical sockets. There's NO charge to use the FREE WiFi here!
We thank the Dubai government for creating these public places where one can work online without having to pay extra. No need to go to a cafe and use their WiFi. This is probably the cheapest way for you to get FREE internet where you can also sit comfortably and use the available desks in this space.
So there you have it! For more information about the Dubai Public Library, visit the Dubai Culture and Arts Authority website or head to the library nearest you. What's more, you can read about the Mohammed bin Rashid Library, an upcoming library that's going to be shaped liked an open book!