Dubai has launched a new program that enables overseas remote working professionals to live in the emirate while continuing to serve their employers in their home country.
ALSO READ: How to Apply for Freelance Permit in UAE
The move allows remote working professionals as well as their families to have the option to relocate to Dubai on an annual basis and enjoy a safe and high-quality lifestyle supported by a strong digital infrastructure that provides seamless connectivity.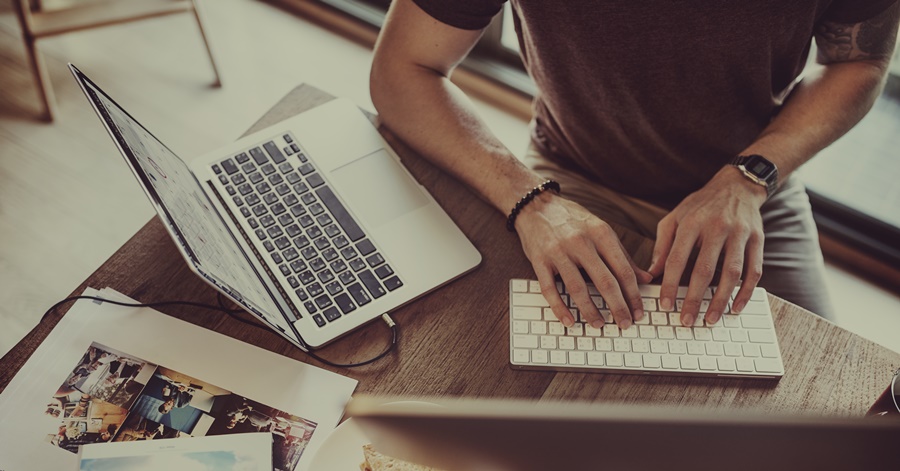 Now, Workers Without UAE-based Jobs Can Relocate to Dubai with This Scheme
To avail of the new visa program, applicants must have a passport with a minimum of 6-month validity, health insurance with UAE coverage, proof of employment from current employer with a one-year contract validity, and a minimum salary of $5,000 (AED 18,300) per month. The applicant should also provide a pay slip and three preceding months' bank statements, the Khaleej Times reported. 
But, if the applicant is a company owner, they also need to provide proof of the ownership of the company for one year or more, with an average monthly income of $5,000 per month, and three preceding months' bank statements. 
The program provides applicants the ability to obtain all services offered in Dubai, including telecoms, utilities, and schooling, enabling them to experience the distinctive lifestyle enjoyed by people of over 200 nationalities. Moreover, they will benefit from Dubai's zero income tax for individuals.
The application costs $287 (approx. AED 1,054) plus medical insurance with valid UAE coverage and processing fee per person.
Those who are eligible to apply in this program will find that Dubai is an excellent place to live, especially in light of the ongoing COVID-19 pandemic. Dubai which has reopened itself to international travelers on July 7, has also implemented exemplary safety and hygiene protocols that enabled the reopening of most sectors and destination offerings across the city, including hotels, restaurants, attractions, water, and theme parks, beaches, shopping malls as well as schools and universities.
In recognition of its efforts, the World Travel & Tourism Council (WTTC) awarded Dubai the Safe Travels Stamp for upholding the highest standards of hygiene and Covid-19 precautionary measures. 
Moreover, the emirate also introduced the 'Dubai Assured' stamp to certify that establishments have implemented all public health protocols for the prevention and management of Covid-19.
Additionally, Dubai has ranked no. 1 in the global ranking in e-infrastructure in the latest Digital Quality of Life (DQL) survey. This validates the emirate's exceptional digital infrastructure. That said, Dubai's new program also boosts the emirate's value proposition for start-ups, entrepreneurs, and SMEs.
Commenting on this development, Sami Al Qamzi, Director-General of Dubai Economy, said: "The virtual working program further strengthens Dubai's status as a global business hub and demonstrates its progressive thinking and sustained competitiveness in today's rapidly changing global landscape."
Recently, Dubai has also been listed by CEOWORLD magazine as the second-best among 60 global cities for remote working jobs. 
With its advanced infrastructure, global connectivity and pro-business ecosystem, the virtual working program gives Dubai a significant opportunity to enhance business practices and maximize growth. 
ALSO READ: 10 Tips to Getting Hired for a Work-from-Home Job