The emirate of Dubai is home to some of the biggest and most spectacular destinations in the world. Not only does it have towering skyscrapers, award-winning restaurants, and cultural landmarks, but also exciting theme parks… one of which is the IMG Worlds of Adventure – BUY TICKETS HERE
Situated along Sheikh Mohammed Bin Zayed Road, IMG Worlds of Adventure is known as "the first mega-themed entertainment destination" in Dubai. As the very name of the park says, it features not one, but four "worlds" (adventure zones) in just a single location. Cool!
BUY TICKETS: IMG WORLDS OF ADVENTURE DUBAI
Discover and Explore IMG Worlds of Adventure in Dubai
In case you haven't been to this amazing Dubai destination, here's all you need to know about IMG Worlds of Adventure — its themed zones, rides, restaurants, shops, and other features.
What is IMG Worlds of Adventure?
IMG Worlds of Adventure happens to be the world's largest temperature-controlled, indoor themed entertainment destination. Spanning an area greater than 1.5 million square feet, it can accommodate over 20,000 guests per day!
Notably, the park is owned by the Ilyas & Mustafa Galadari (IMG) Group, a Dubai-based commercial entity that has been around since the 1940s. Aside from leisure and entertainment, the IMG Group is also engaged in construction, real estate development, hospitality, automobiles, transport, manufacturing, food storage, and other industries.
BUY TICKETS: IMG WORLDS OF ADVENTURE DUBAI
Features: What to Expect
What can you expect to see at IMG Worlds of Adventure? Here is a run-down of the park's main features:
4 Adventure Zones
Themed Rides & Attractions
28 Food & Beverage Outlets
12-Screen Cinema
Retail Stores
List of Zones
The park features four zones. Two of these zones, Cartoon Network and Marvel, are both world-famous brands. Meanwhile, the other two zones, IMG Boulevard and Lost Valley, are original concepts introduced by the IMG Group.
Cartoon Network. Kids, as well as kids at heart, will definitely enjoy this zone, which is based on popular shows like Adventure Time, Ben 10, LazyTown, Powerpuff Girls, The Amazing World of Gumball, and many more!
IMG Boulevard. An original concept by IMG Group, this zone offers interactive attractions, restaurants, and retail outlets. Definitely a place that the whole family will enjoy!
Lost Valley. This is a "prehistoric" adventure zone that features thrilling rides and other attractions, all of which take us back to a time when dinosaurs roamed the Earth!
Marvel. Based on the iconic Marvel universe, this action-packed zone allows guests to experience adventures with Iron Man, Spider Man, The Hulk, Thor, and the rest of The Avengers. Yay!
In addition to these four zones, IMG World of Adventure also features NOVO Cinemas, which is one of the largest cinema companies in the Middle East. This state-of-the-art, 12-screen multiplex includes three VIP screens as part of the ultimate, luxury cinema experience: a private lounge, a fine dining menu, and personal butler service. Wow!
What's more, the park has a huge IMAX theatre, a multi-purpose venue that can accommodate up to 360 guests — perfect for parties, meetings, and corporate events. It comes fully equipped with a giant screen, surround-sound technology, and a laser projection system.
List of Rides and Attractions
Below is a list of the rides that you should definitely try at each adventure zone:
Cartoon Network
Adventure Time – The Ride of OOO with Finn & Jake
Ben 10 5D Hero Time
LazyTown
The Amazing Ride of Gumball
The Powerpuff Girls – Mojo Jojo's Robot Rampage!
IMG Boulevard
Lost Valley
Adventure Fortress
Dino Carousel
Forbidden Territory
Predator
The Velociraptor
Marvel
Avengers Battle of Ultron
Avengers Flight of the Quinjets
Hulk Epsilon Base 3D
Spider-Man Doc Ock's Revenge
Thor Thunder Spin
BUY TICKETS: IMG WORLDS OF ADVENTURE DUBAI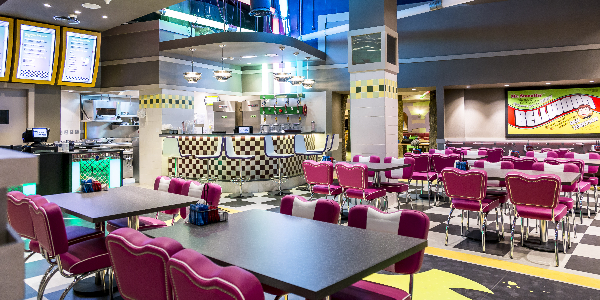 List of Restaurants and Food Stalls
Trying out all those rides and attractions is bound to make you hungry! Fortunately, the park has plenty of dining options — 28 food and beverage outlets, in fact — offering different cuisines, including Middle Eastern, Asian, European, American, Mexican, and more.
Cartoon Network
CN Feast
Crepe Construction Zone
Finn & Jake's – Everything Burrito
Mr. Smoothy
Powerpuff Ice Cream Parlour
Richard's Around the World Café
SportsCandy Station
The Candy Palace
IMG Boulevard
Bean Stop
Boulevard Gourmet
Flavors of Arabia
Popcorn Factory
Samosa House
The Coffeehouse
Waffles on Wheels
Lost Valley
360 Express
Carnivore Hut
Churro & Pretzel Station
Fruit Station
Hotdog Express
Spice Valley
Marvel
Captain Scoop
Chang's Golden Dragon
Churro & Pretzel Station
Downtown Shawarma
Hotdog Express
Mama Scano's Of Yancy Street
Popping Popcorn
Tony's Skydeck
BUY TICKETS: IMG WORLDS OF ADVENTURE DUBAI
List of Shops
Of course, you shouldn't leave the park without a souvenir or a gift for your family and friends! Here's a list of the shops where you can buy themed merchandise, clothes, books, and other cool stuff:
Cartoon Network
Ben 10 – Universe
Cartoon Network Classics
Cartoon Network Store
Lazy Store
The Amazing World of Gumball – The Store
IMG Boulevard
Adventure Photography
Courage & Kind
Haunted Hotel Store
IMG Emporium
World of Candy
Lost Valley
LV Retail Cart
Raptor Outpost
The Explorer's Supply
Marvel
Avengers Exchange
Daily Bugle Company Store
Empire News and Comics
Epsilon Command
Marvel Universe
Marvel Vault
How to Buy Tickets at IMG Worlds of Adventure
To book your tickets, simply go to this link. Meanwhile, here is an overview of ticket prices:
Pay as You Go
Park Entry – AED 20
Park Entry + 5 Rides – AED 120
Special Offer for UAE Residents
Unlimited Rides Access (1 Person) – AED 195
Unlimited Rides Access (2 Persons) – AED 350
General Park Admission
Timings
IMG Worlds of Adventure is open daily at the following times:
Saturday to Wednesday – 12:00 pm to 9:00 pm
Thursday to Friday – 12:00 pm to 10:00 pm
Pictures: IMG Worlds of Adventure
Check out these exciting pictures featuring the theme park's different attractions: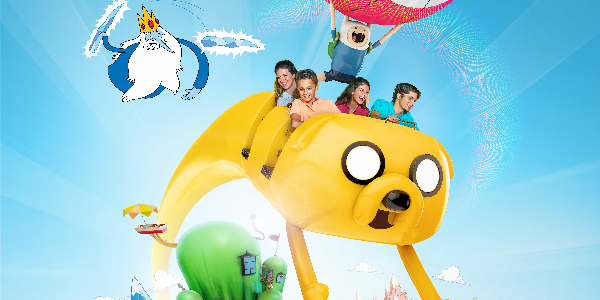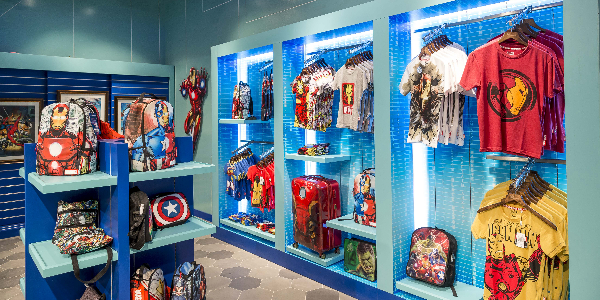 Video: IMG Worlds of Adventure Theme Park
Watch this amazing video from the park's official YouTube channel, featuring IMG Worlds of Adventure — the largest indoor theme park in Dubai:
A trip to Dubai would not be complete without a visit to IMG Worlds of Adventure, so be sure to include this destination in your itinerary! In the meantime, if you're wondering where to go for your next family adventure, here is a list of the best things to do in Dubai with kids.
BUY TICKETS: IMG WORLDS OF ADVENTURE DUBAI
Contact Information
Address: E311, Sheikh Mohammed Bin Zayed Rd, Dubai, UAE
Telephone: +971 4 403 8888
Email: GuestRelations@imgworlds.com
Website: https://www.imgworlds.com/language/en/#
Facebook: https://www.facebook.com/IMGworlds/
YouTube: https://www.youtube.com/c/IMGWorldsofAdventure
Google Map Location
You will find IMG Worlds of Adventure along E311 (Sheikh Mohammed Bin Zayed Road), next to Global Village and near Arabian Ranches. Parking is free, and don't worry because there is plenty of space for everyone! Valet parking is also available for an extra fee.
Here is the location map of the theme park: